realme, the world's fastest-growing smartphone brand, today unveiled its "Leap-Forward Climbing Plan" during its 5th Anniversary Leap Up Launch Event. The strategic plan serves as a solid foundation for realme, as the innovative and trendy brand sets a new goal to be the first choice for young consumers.
Over the past 5 years, despite starting in a fiercely competitive market, realme quickly became a mainstream brand thanks to its unique enthusiasm for challenges.
Wai Kiat Hong, Brand Manager of realme Malaysia, said: "We at realme would like to express our heartfelt gratitude to the stakeholders and users who have been an integral part of this incredible 5-year journey. Embracing a 'Dare to Leap' mantra, realme has a clear core direction, No Leap No Launch, to ensure we release products that come with leap-forward innovations and tech features that are best in class to users, as we believe that every user deserves a quality product. We know that to exceed users' expectations, we must focus on holistic tech experience upgrades for users.
"The true-leap advancements are evident in our GT Series, Number Series and C Series, and eventually led to realme gaining a reputation as one of the fastest-growing smartphone brands in recent times," Wai added.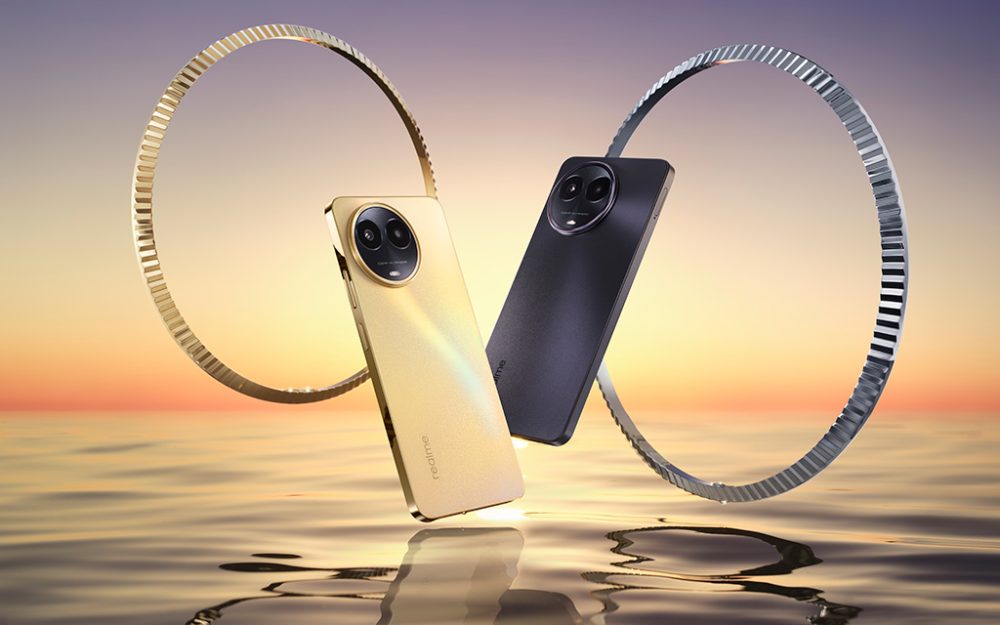 No Leap No Launch: realme Debuts 5th Anniversary Leap Up Products
In conjunction with its fifth anniversary, the smartphone brand launches a series of 5th Anniversary Leap Up Products – the realme 11 5G, realme Pad 2 and realme Buds Air 5 – which encapsulate realme's No Leap No Launch spirit.
Dubbed the midrange breaker with Double Ace features, the realme 11 5G sports a segment's leading 67W SUPERVOOC FastCharge, a 108MP main camera and a unique Glory Halo Design. The realme Pad 2 brings the biggest upgrades to the realme Pad family with the largest 11.5-inch screen, 8,360mAh battery capacity and memory storage of up to 256GB, whereas the realme Buds Air 5 packs a market's leading 50dB Active Noise Cancellation on top of a 12.4mm Mega Titanising Driver, 45ms Super Low Latency and playback of 38 hours.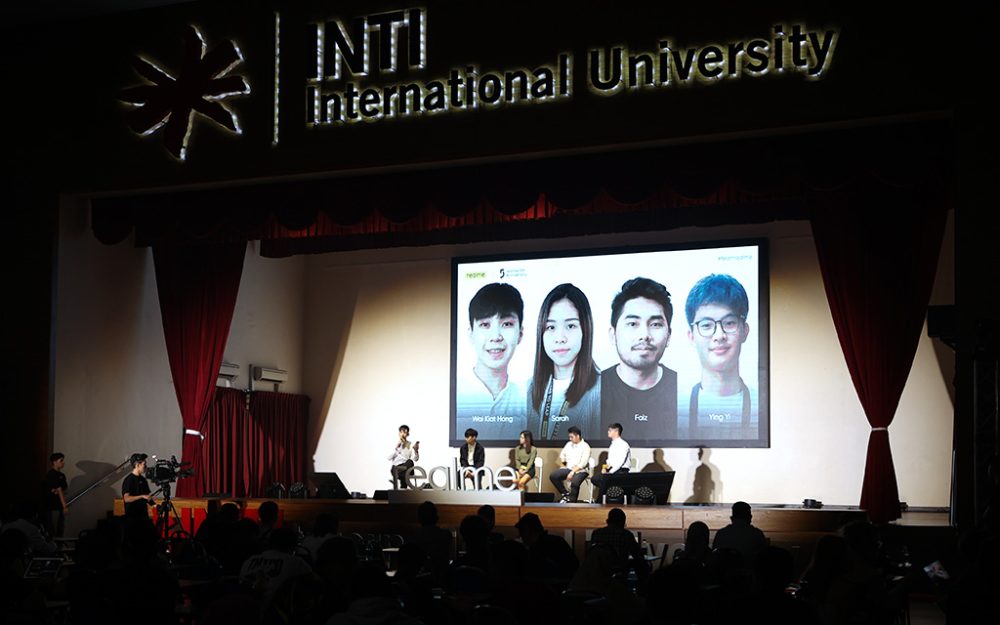 Dare to Leap Even in the Face of Giants, You Might Beat the Odds
Before realme's founding in 2018, the smartphone industry was already overcrowded with approximately 701 mobile brands. That being said, all the smartphones offered back then had a safe and boring design, and those that looked decent were expensive. This inspired realme to create a smartphone that delivers outstanding performance and trendsetting design, targeted at young consumers. Thanks to a young, energetic team and an operating model of light assets, short channel modes and e-commerce prioritisation, realme quickly garnered mass awareness.
Less than a year after its establishment, realme successfully entered 10 markets, including Malaysia. Notably, it became the only new player to enter the Top 10 smartphone clubs in nearly 10 years.
In 2019, realme officially knotted a long-term tie with Naoto Fukasawa, a renowned industrial designer, and launched the X-series Master Edition. The co-designed smartphone brought excitement to a market full of dull designs, leading the series toward great success with the young generation.
Following that, realme released more products, attracting more fans and driving rapid growth. In 2021, realme broke another record by becoming the world's fastest smartphone brand to sell 100 million units. It took the brand only 37 months to enter the Top 5 in 30 markets worldwide, leading it to become ranked 6th in the world for the first time.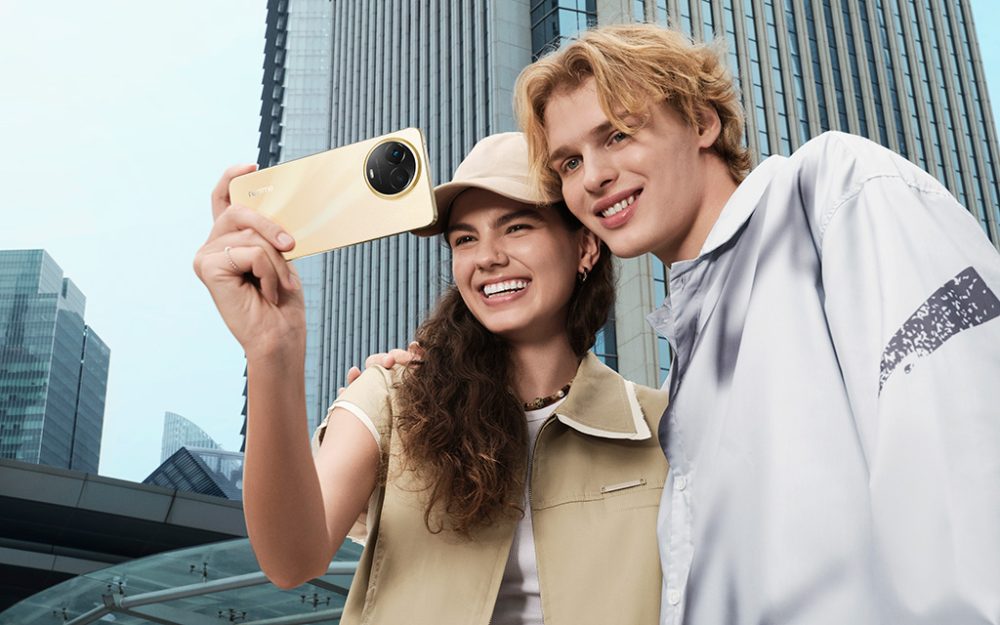 As Determined as Ever: To be the First Choice for Young Users
The statistics from Canalys, the leading global technology market analyst firm, revealed that realme Malaysia is one of the top five smartphone brands as of Q2 2023. It recorded an annual growth of 18%, the highest and only double-digit growth among the top five brands. realme believes it will reach higher peaks by the end of the year.
Last year, realme announced that it had entered the second stage of growth as a startup, and will further refine its focus on targeted, long-term growth with the implementation of the "Market Cultivation" Strategy and "Simply Better" Strategy to capture market opportunities. The Simply Better strategy allowed realme to streamline its product line into three major series – GT series, Number series, and C series. In addition, its Spire Strategy promises that future upgrades will feature at least one true-leap advancement in performance, design and experience.
The latest 5th Anniversary Leap Up Products series, and the realme 11 series culminate such a strategy. For instance, the realme 11 Pro+ 5G features the world's first 200MP OIS SuperZoom camera, whereas the realme 11 5G brings the 108MP main camera with 3x in-sensor zoom and 67W SUPERVOOC Fast Charging, two upgraded features that are undisputedly best-in-class.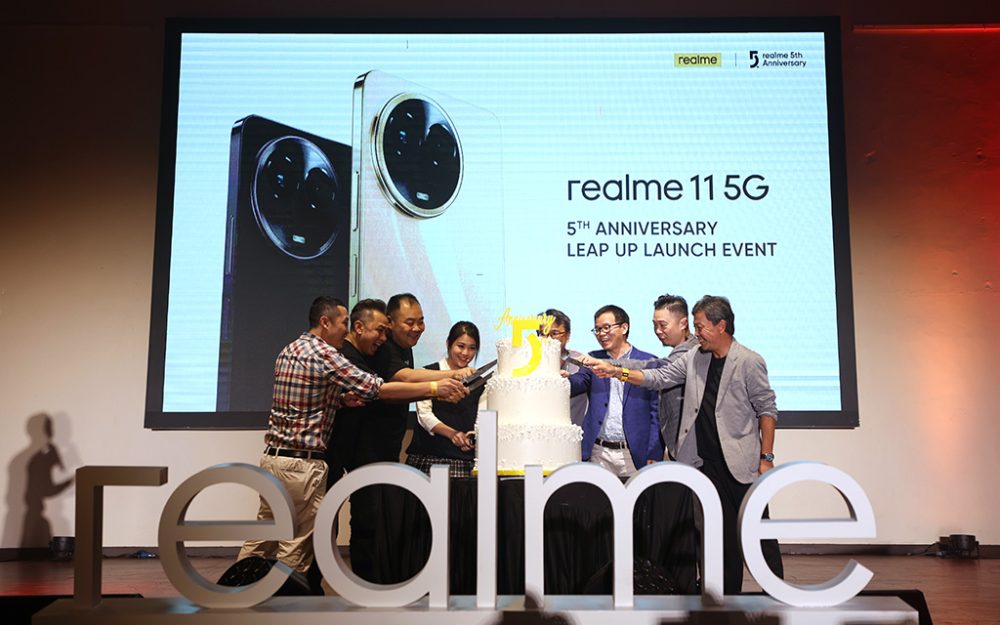 In addition, realme announced its "Leap-Forward Climbing Plan" to support its goal of becoming the first choice for young users around the world. The Plan will be powered by four principles:
Continue to commit to its "No Leap, No Launch" product strategy, so that every single product realme release is a leap-forward product, with at least one leap-forward feature that is the undisputed best in its class.
Invest in technology innovation, focusing on creating breakthroughs in performance, photography, and design, the three areas the young users find most important.
Focus on bringing innovations to products in the $400-600 USD range while strengthening the competitiveness of the $700+ USD price segment.
Invest in new markets over the next five years, aiming for a total of 100+ markets, to fulfill our mission of providing leap-forward products to young people around the world.
Closer to home, realme is committed to continue its Walk into University Project for universities such as SEGi University, which consists of three core programmes.
Firstly, realme promises to support talented students who advocate the Dare to Leap mantra through its "realme Million Scholarship" programme. The 5-years programme aims to support relevant graduates to meet the industry demands. The second programme, Team realme Talent Recruitment, provides youth talents with an opportunity to join the realme family via internship and full-time position. Last but not least, realme will provide a Special University Student Offer programme for students to easily own realme devices that can aid their academic journey. With these programmes in place, realme hopes to strengthen its ties with the younger generation.