Intro Synergy Sdn. Bhd, the sole distributor of Neta in Malaysia has announced that the Neta V, Touchable Smart EV will be available in Malaysia with On-The Road price without Insurance, RM99,800. Reserve the all-new Neta V, Touchable Smart EV with a special value package offers up to RM10,000 for those who made their bookings during Malaysia Autoshow 2023 via Neta's website www.neta.my from 4.15pm, 3rd May to 10.00pm, 7th May 2023. The offer is limited to the first 100 customers only!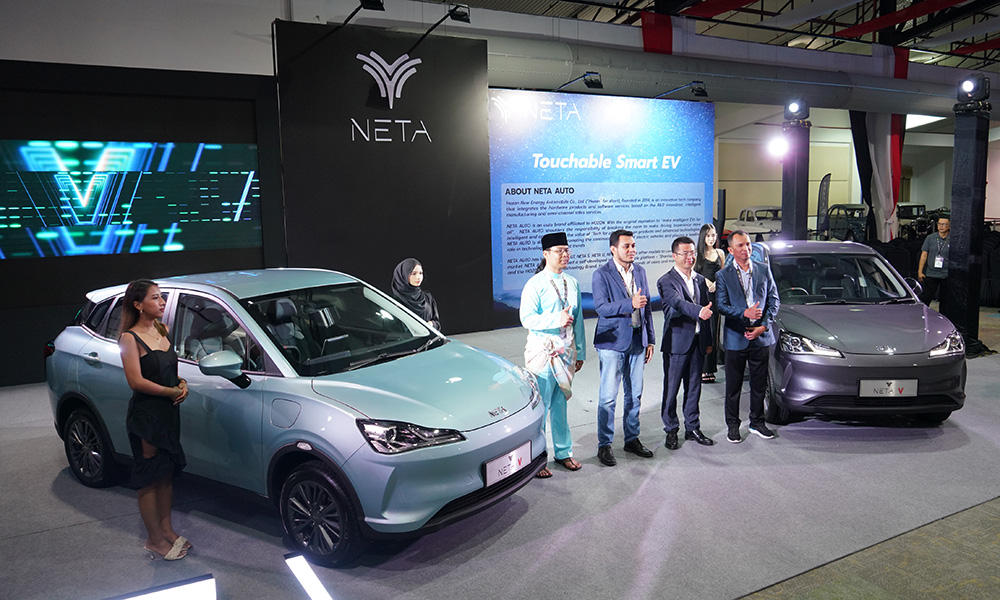 "We are proud to present the Neta V, Touchable Smart EV at Malaysia Autoshow 2023, and we believe it has the potential to create a buzz and excitement for Malaysia. With its advanced features,sleek design, and competitive price, we hope to make electric vehicles more accessible to all Malaysians", said Mohd Norazli Mohd Salleh, the Group Chief Strategy Officer of GoAuto Group during his speech at the Media Day of Malaysia Autoshow 2023.
The Neta V is a fully electric compact SUV, designed to offer an eco-friendly and sustainable option for Malaysian drivers. The car is powered by a 38.5kWh battery pack, which provides a range of up to 380km on a single charge. The car's electric motor produces up to 95kW of power and a maximum of torque of 160N.m, which allows the Neta V to accelerate from 0 to 50km/h in just 3.9 seconds. Maximum speed 120km/h (based on actual test). Neta V support both fast and slow charging, and through battery management system optimization, charging time can be shortened (DC Fast Charging 30-80% takes only 30 mins)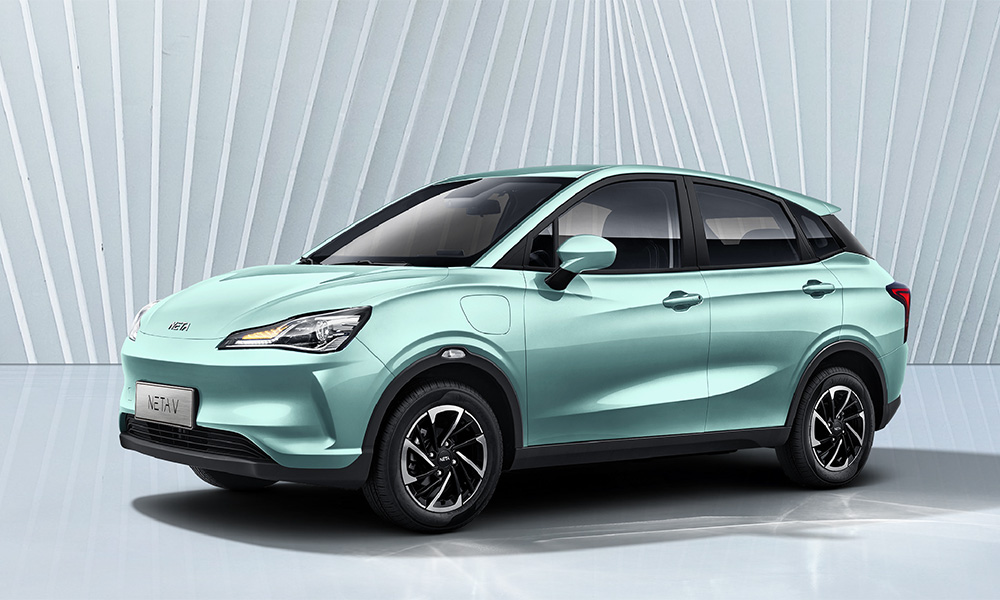 The car's interior features a modern, minimalist design with premium materials and advanced technology, including a 14.6-inch infotainment screen, and a range of safety features, such as adaptive cruise control, ABS, EBD, EPB, EHB, and Dual Airbag.
"We are thrilled to introduce the Neta V to the Malaysian market. The Neta V is not only environmentally friendly but also stylish and packed with advanced features that we believe Malaysian drivers will love," said Mr. Wang Chengjie, Vice President of Hozon New Energy Auto (Oversea Division).
The Neta V, Touchable Smart EV will be packaged with 10 years or up to 200,000km for body warranty, 5 years or up to 150,000km for general part warranty, and 8 years or up to 180,000km, for EV high voltage part warranty.
For more information, visit NETA Auto Malaysia.