BMW Motorrad Malaysia has announced the official pricing for the New BMW CE 04, following the latest electrified Urban Mobility scooter's initial unveiling at the BMW Group Malaysia Business Briefing 2023.
Sashi Ambi, Head of Corporate Communications and Sustainability of BMW Group Malaysia said, "BMW Group Malaysia continues to make great strides in advancing our vision of an electrified Malaysia. We have been spearheading electrified mobility with the expansion of both our portfolio of advanced electric vehicles, as well as our network of charging facilities – making Sustainable and Responsible mobility feasible across longer distances."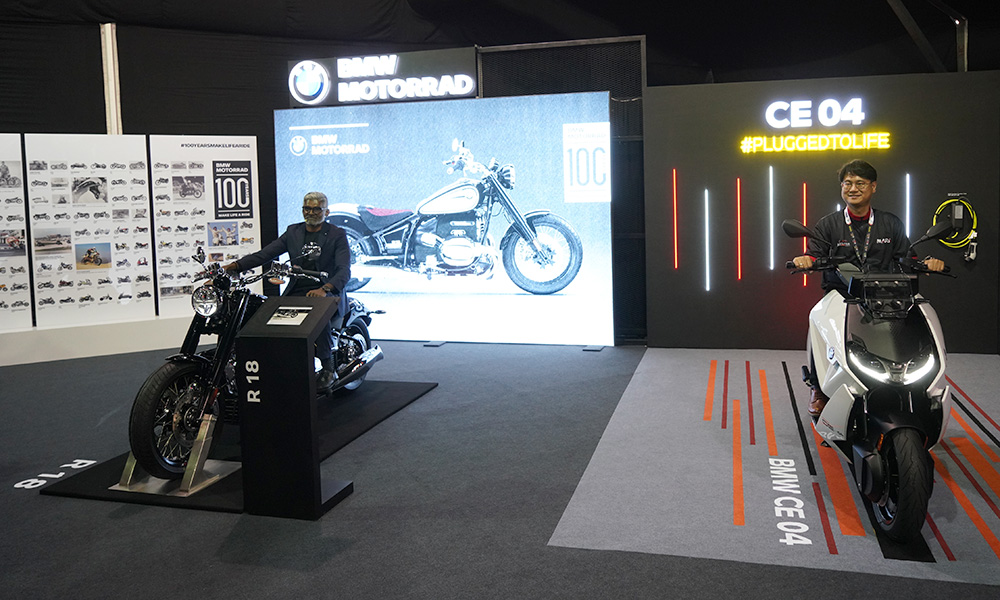 He added, "However, within the relatively shorter distances of the city, the impact of emissions-free mobility cannot be understated, as the density of an urban environment being a key factor in emissions. A solution that combines revolution and evolution, the New BMW CE 04 seamlessly integrates captivating design and intelligent connectivity, demonstrating our long-term innovative leadership."
A culmination of 50 years of Electromobility and nearly 30 years of Urban Mobility, the fully-electric scooter from BMW Motorrad packs cutting-edge technology within a compact drivetrain. Its innovative electric drive provides ample power and range, making navigation through the city and urban environments a breeze. Meanwhile, the low placement of the energy storage unit ensures excellent handling and impressive dynamism, allowing for a smooth, pleasant ride. In essence, the New BMW CE 04 embodies pure urban freedom and fun, but with a subtle and silent touch.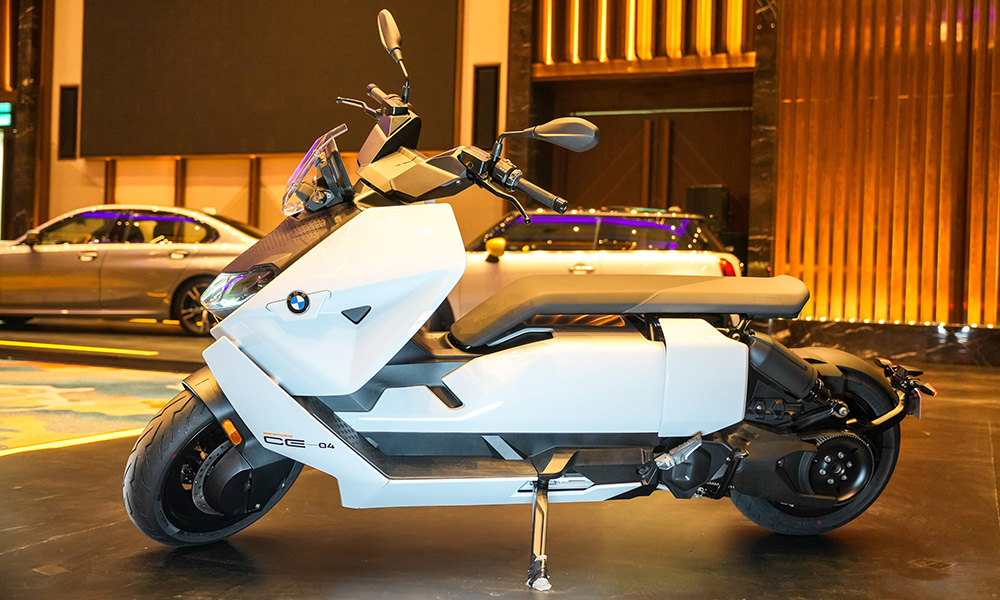 Financial Services.
With the Financing Plan from BMW Group Financial Services Malaysia, ownership of the New BMW CE 04 starts from RM728.00 per month (based on the Balloon Financing estimates of an 80% loan on a 4-year tenure). Owners can also enjoy additional benefits with the Industry-Leading Premium Engine Oil Inclusive, Service Inclusive and Warranty Extension Programmes by BMW Motorrad Malaysia. For more information on the programmes, please visit here. 
The retail price (on the road, with BMW Motorrad Malaysia's All-New 3-Year Warranty and 3-Year Roadside Assistance Programmes, without insurance) for the New BMW CE 04 is:
The New BMW CE 04 – RM 59,500.00
For more information on the New BMW CE 04, stay tuned to the BMW Motorrad Malaysia website here.