Shopping at Mitsui Outlet Park KLIA Sepang (MOP KLIA), Japan's branded factory outlet shopping mall, is always a fun-filled adventure as not only do you get to purchase branded and exclusive products at bargain prices, but there is often something interesting happening such as special promotions and programmes to enliven the space.
The 'Beauty of Sarawak' special event, which was held from February 17 till 26, 2023, showcased the wonders and unique culture of the Land of the Hornbills; Sarawak.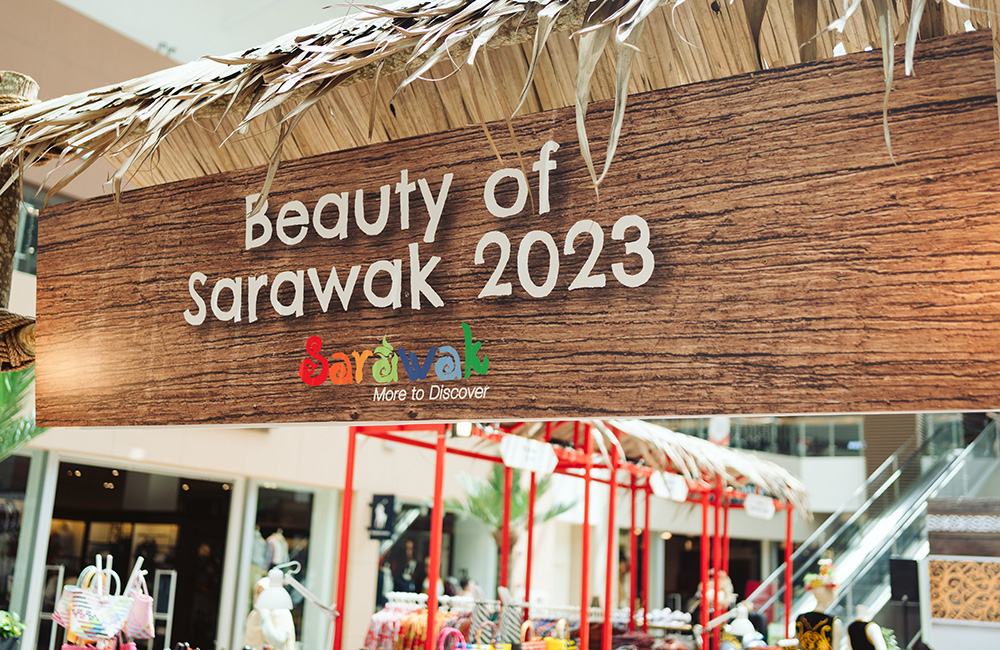 According to Frankie Lee, Executive General Manager of MFMA Development this was the first event of its kind at MOP KLIA which promoted state tourism and with this being the first, MOP KLIA hopes to host more unique tourism events.
"Strategically located just a stone throw away from KLIA Terminal 1 and KLIA Terminal 2, MOP KLIA is also ideal as a place to promote Malaysia tourism apart from being a shopping destination. Tourists and other local visitors alike can learn about the cultures and tourist attractions of other states," he said.
YB Datuk Sebastian Ting Chiew Yew, Deputy Minister for Tourism, Creative Industry & Performing Arts Sarawak who visited the showcase expressed great delight with the collaboration between Sarawak Tourism Board (STB) and MOP KLIA.
He said this collaboration through Sarawak Tourism Board (STB) with MOP KLIA will help boost Sarawak's tourism effort in achieving its target of getting 3 million visitors by the end of 2023.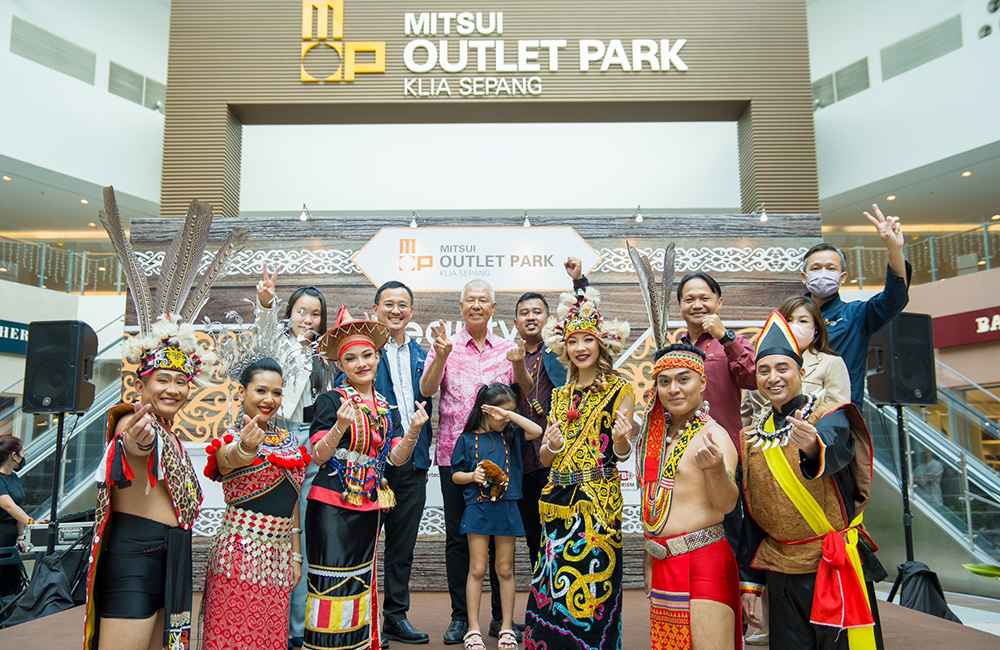 "We are grateful to MOP KLIA for this collaboration to promote the Beauty of Sarawak so that everyone can get to know the Land of the Hornbills better. We would like to invite you to visit Sarawak, the largest state in Malaysia and home to one of the largest pristine rainforests in the world. Teeming with nature and culture, we have a huge variety of adventure, food and festivals as well which makes the state a prime tourist destination," said Datuk Sebastian Ting.
"Total visitors arrivals for last year in 2022 recorded about 2,027,446 visitors into Sarawak which is an increase of over 761.84% compared to the same period in year 2021. The arrival numbers returned to about 40% of the pre pandemic levels in 2019. The tourism receipt jumped by 825% to RM 4.96 billion compared to RM 536.17 million for year 2021. As international tourism slowly gains momentum again, we foresee an increase in tourist arrivals and plans are underway to introduce more travel incentives to promote both domestic and international travels. Tourism has been identified as one of the important economic sectors under the Sarawak Post-COVID-19 Development Strategy 2023 (PCDS 2030)," he added.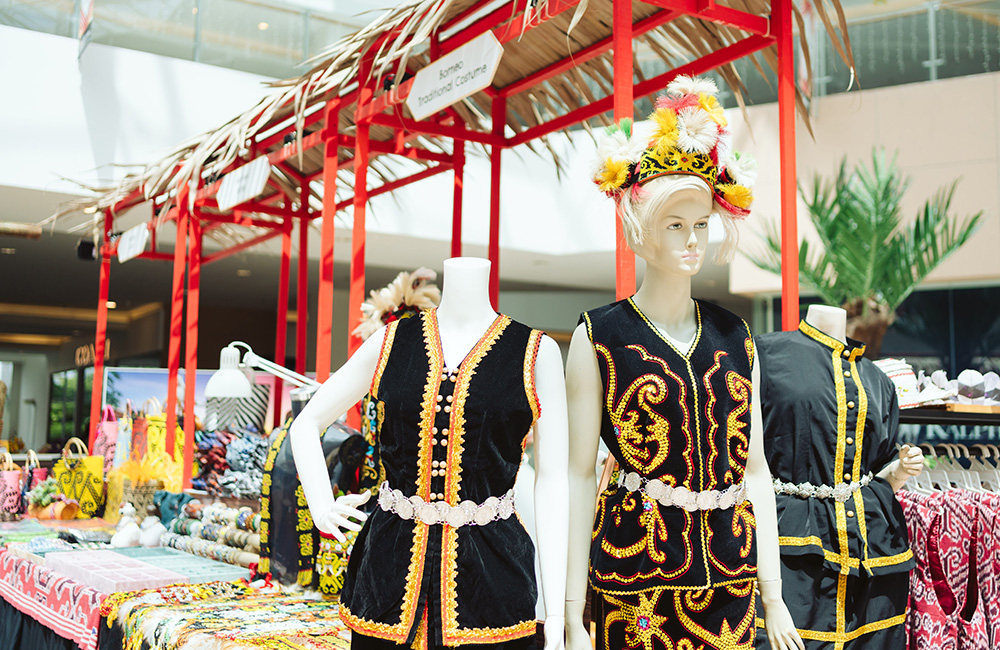 Apart from it being an Educational Exhibition, shoppers were welcome to put on traditional costumes, taste authentic Sarawak food at the Festival Booth, check out Borneo crafts and batik as well as taste the famous original taste of Sarawak Kek Lapis at Sunshine Square on the ground floor.
Shoppers also got to enjoy cultural performances at the mall during that period such as the traditional ethnic dances of the Iban, Bidayuh, Orang Ulu, Melanau and Malay communities since it was a rare opportunity. Eligible shoppers were given the opportunity to win prizes and rewards including two return flight tickets to Sarawak.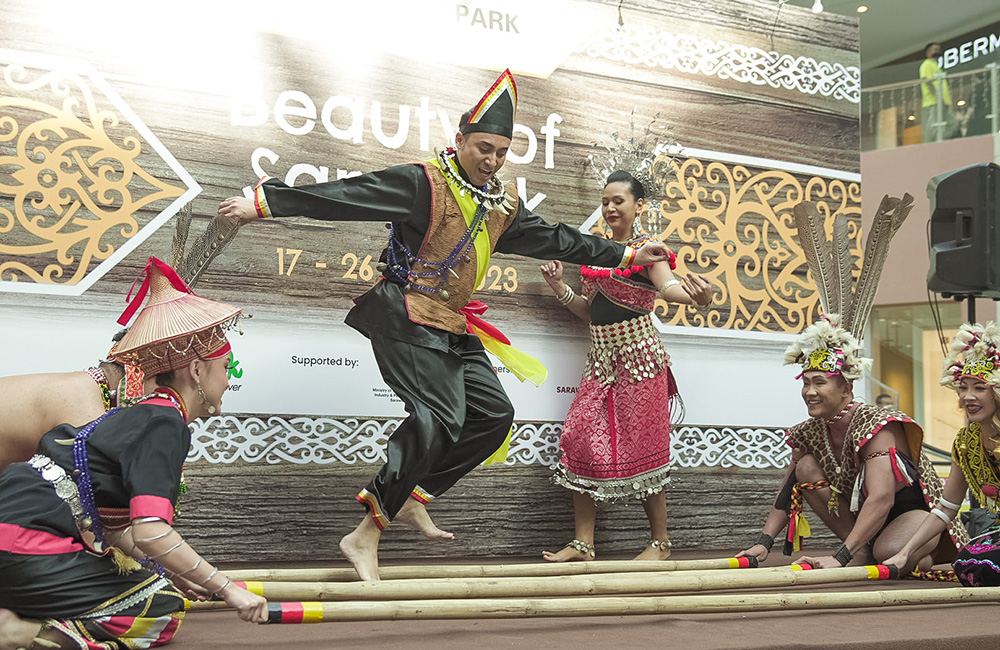 Getting to MOP KLIA
Strategically located just 45 minutes from Kuala Lumpur city centre and only 8 minutes away from KLIA and klia2, MOP KLIA is easily accessible through various highways such as ELITE, LDP, KESAS, MAJU Expressway, North South Expressway Central Link, and NKVE.
Public transportation services to MOP KLOA are also convenient as you can easily hop on the free shuttle bus from KLIA and klia2.
For more information on the Beauty of Sarawak weekend promotions and other offers at MOP KLIA, visit www.mitsuioutletparkklia.com.my or www.facebook.com/MOPKLIA.