Global technology company OnePlus today officially launched its latest smartphone, the OnePlus 11 5G, in Kuala Lumpur. The OnePlus 11 5G comes with the fastest performance in any OnePlus smartphone to date, the 3rd Generation Hasselblad Camera for Mobile, and a purposeful and modern elegance design.
"We are incredibly excited to introduce the OnePlus 11 5G with our community members and partners in Kuala Lumpur" said Pete Lau, Founder of OnePlus, Senior Vice President and Chief of Product at OPPO and OnePlus, "With an improved fast and smooth experience, effortless imaging, and modern elegance design, the OnePlus 11 5G is definitely a well-rounded flagship that is competitive at its price point."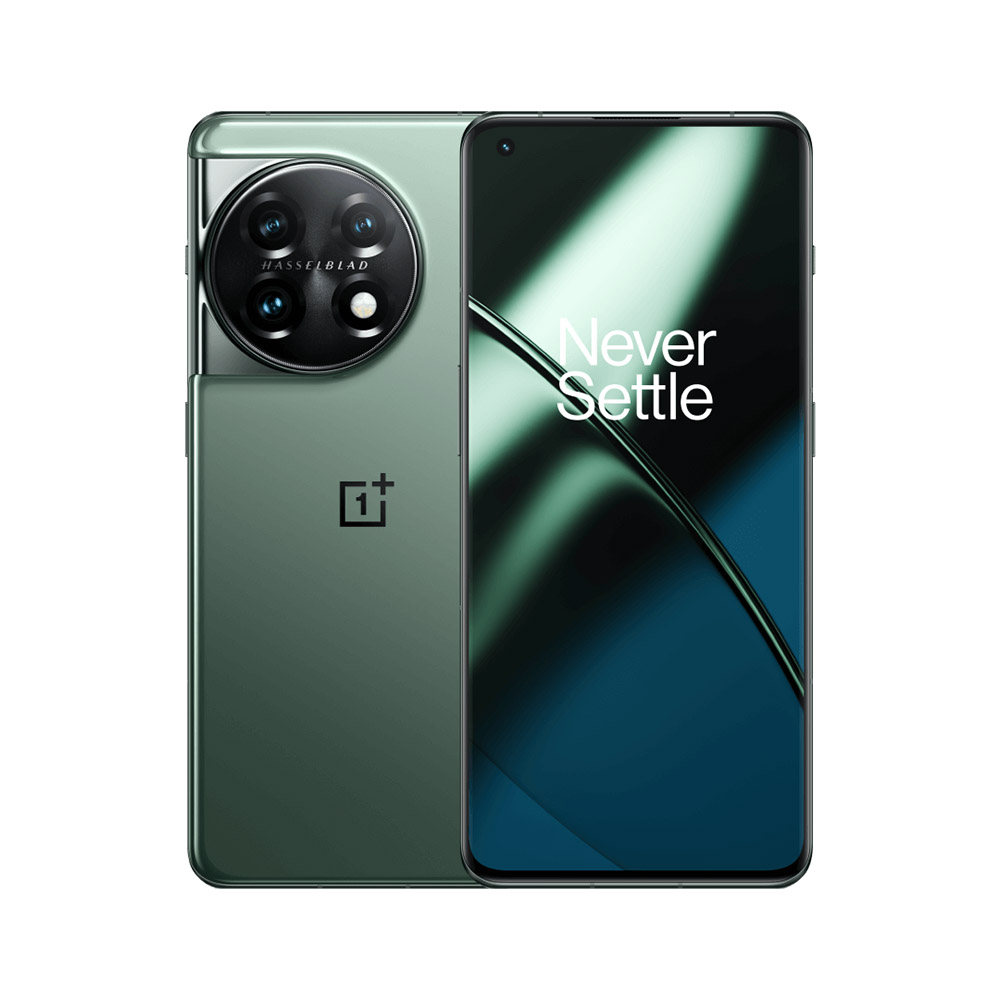 Extreme Fast and Smooth Experience That Lasts
The OnePlus 11 5G is powered by the latest Snapdragon® 8 Gen 2 Mobile Platform with up to 16GB LPDDR5X RAM and 256GB ROM with UFS 4.0 that ensures maximum power with great efficiency, wider bandwidth and improved read and write speeds. The OnePlus 11 5G with 16GB RAM can keep as many as 44 applications active in the background, reducing app kills or forced restarts. To further bolster performance, OnePlus 11 5G comes with RAM-Vita, an in-house machine learning technology that involves CPU bandwidth acceleration, background application compression, AI RAM allocation, and dedicated RAM assignment. Combined together, the OnePlus 11 5G with 16GB RAM can keep as many as 44 applications active in the background, reducing app kills or forced restarts.
OnePlus 11 5G also received a TÜV SÜD 48-month Fluency Rating A for its long-term system fluency. It is also certified by SGS Perceived Fluency A+ for its system fluency.
In addition, The OnePlus 11 5G is the first Snapdragon® 8 Gen 2 device to be approved as Snapdragon Spaces™ Ready. It is the entrance for developers to bring their XR ideas to life and explore the full potential of head-worn AR.
Hardware-enabled Ray Tracing
One of the cool new features of the OnePlus 11 5G is the hardware-enabled ray tracing that is being supported by its powerful Snapdragon® 8 Gen 2 Mobile Platform.
To make users enjoy ray tracing technology on mobile, OnePlus will be offering a 3D dynamic live wallpaper named PhysRay Wallpaper for download onto the new OnePlus 11 5G. These four wallpapers have different themes: Vitality of Light, Matrix, Candyverse, and Oceanfront.
Unlike the traditional static wallpaper, the PhysRay wallpapers render light in real-time, making the displayed object's shadow, reflection and refraction more vivid and realistic. Users can slide, swipe or click on the phone to show different animation effects and achieve real-time interaction with the live wallpaper.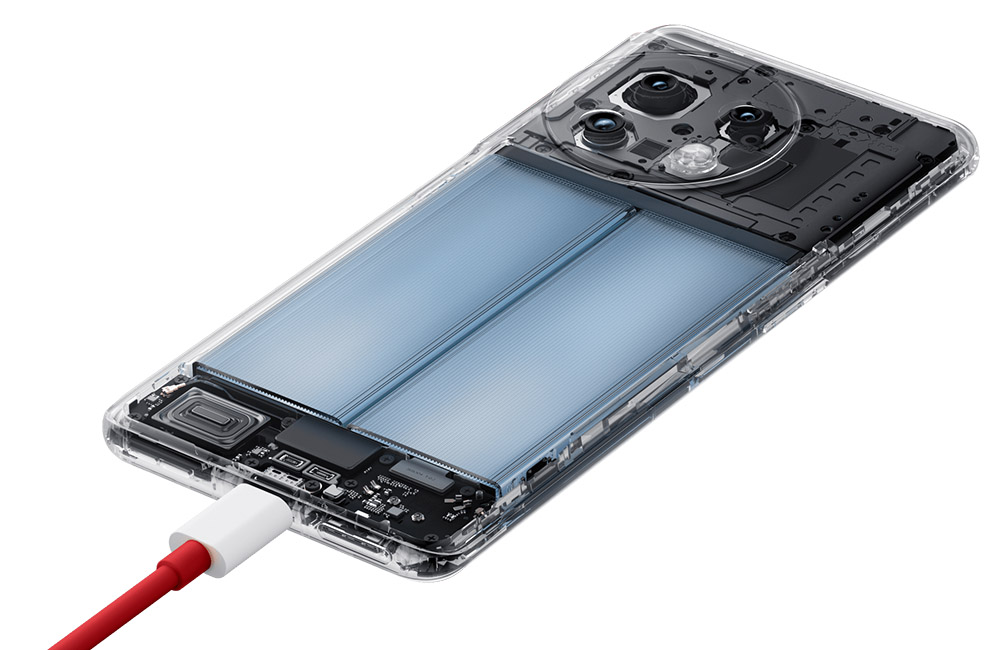 Fast Charging and Cryo-Velocity VC Cooling System
With support for 100W SUPERVOOC Endurance Edition, the OnePlus 11 5g allows you to spend less time tethered to an outlet and more time using the device the way you want to. The OnePlus 11 5G takes only 25 minutes from 1% to 100% battery capacity courtesy of its 100W SUPERVOOC fast-charging function.
The innovative Battery Health Engine (BHE) has been fitted into the OnePlus 11 5G, making its charging system safer and more efficient. Meanwhile, the OnePlus 11 5G also has a TÜV Rheinland Certification for Safe Charging and Usage after stringent tests including real-time temperature monitoring in all aspects of charging, drop test, pressure and compression test, operation in high and low temperatures, and operation in dry and humid, dusty environments.
The OnePlus 11 5G also features a new Cryo-velocity VC Cooling System with a 3685 mm2 VC area, 5673 mm3 crystalline-graphene in the mid-frame layer, and a dedicated layer of crystalline-graphene for the display to significantly increase heat dissipation capability. Thus, it frees users from overheating worries amid prolonged gameplay and heavy use.
Vibrant Display, Impeccable Sound
The OnePlus 11 5G sports a 6.7-inch 2K 120Hz Super Fluid AMOLED Display with LTPO 3.0. LTPO 3.0 is a self-developed technology that saves energy and adapts refresh rates according to the specific use, ensuring touch response and accuracy, and power efficiency. Additionally, the OnePlus 11 5G is certified by TÜV SÜD Precise Touching S Rating and SGS Low Blue Light Ex.
Furthermore, The OnePlus 11 5G is one of the first Android smartphones that feature ground-breaking Dolby Vision HDR imaging to elevate every mobile experience with a stunning picture that brings your on-the-go entertainment to life. The OnePlus 11 5G is also equipped with Dual "Reality" Speakers and supports Dolby Atmos, which takes the audio experience to a new level, via both onboard speakers and Bluetooth headphones.
In addition, with the support of Dolby Head Tracking on the OnePlus 11 5G, you will be able to enjoy a new level of lifelike realism and experience a better sense of space when using compatible wireless earbuds – as you turn your head left and right when listening to your favourite surround sound or Dolby Atmos content, the audio recalibrates the soundstage to create a more natural and more immersive audio experience, keeping you in the middle of the story.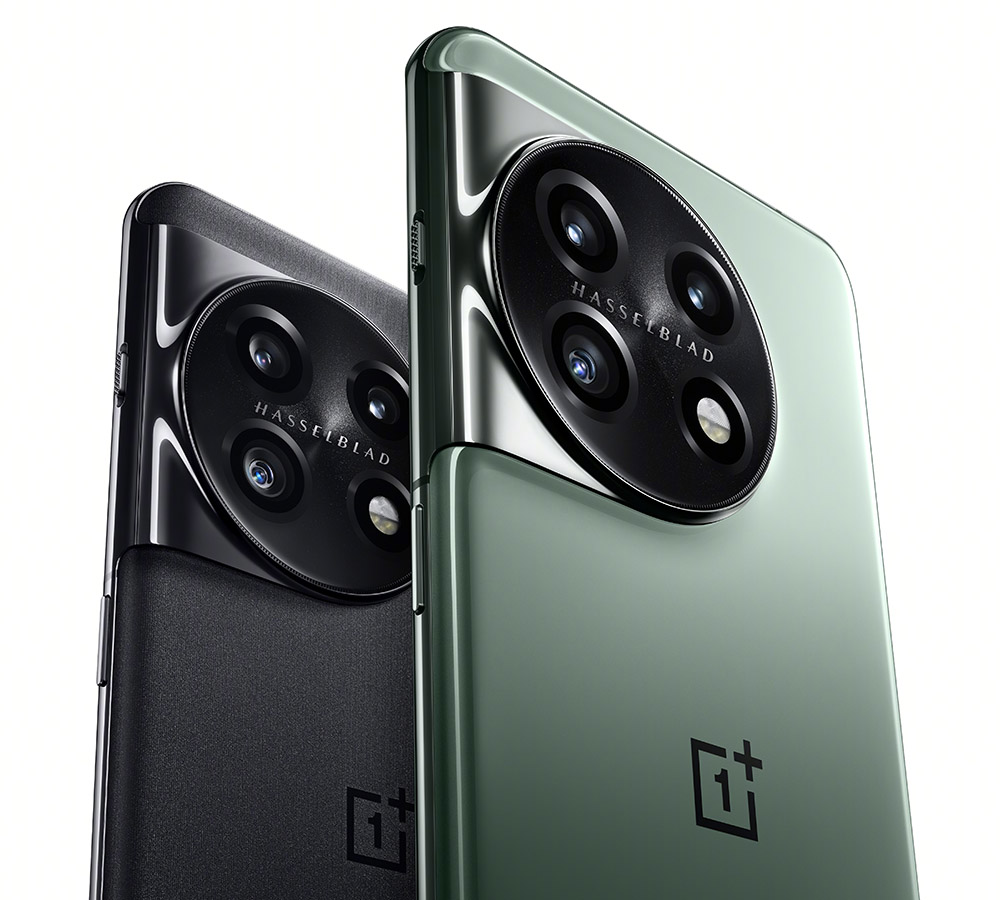 Effortless Imaging with the 3rd Gen Hasselblad Camera for Mobile
The OnePlus 11 5G has a powerful and balanced camera setup designed to accurately record each of life's milestones at every angle – capturing everything the eyes can see.
It is fitted with a "three-main-sensor" triple camera system. At the core of the camera setup is a 50MP IMX890 sensor with an optical image stabilizer (OIS) for steady shots. The main camera allows for more light-intake and lets users capture brighter and sharper images and record videos in low-lit and backlit environments, chosen particularly for wide dynamic range image capture. Supplementing the main camera are a 115° 48MP ultra-wide camera and an IMX709 32MP portrait lens, ensuring users get photos with absolute clarity and capture stunning DSLR-like portraits respectively.
Additionally, the OnePlus 11 5G is equipped with the latest iteration of our inhouse algorithm for High Dynamic Range (HDR), namely the TurboRAW HDR, to help to capture scenes (images) with "pristine HDR clarity" of wide dynamic range.
OnePlus and Hasselblad Collaboration
The collaboration between OnePlus and Hasselblad continues with the latest OnePlus 11 5G. The brand-new Natural Color Calibration with Hasselblad feature on OnePlus 11 5G delivers industry-leading colour science. Moreover, a 13-channel multi-spectral sensor for light-colour identification has been introduced on the OnePlus 11 5G for wider spectral analysis of light.
The Hasselblad Portrait Mode helps users to easily shoot images with almost DSLR-like depth-tracking, natural bokeh, and light flare effects. Benchmarked against exacting Hasselblad optical standards to achieve portraits in perfection, the result simulates stunning professional portraits captured by an actual Hasselblad camera fitted with XCD 30mm and 65mm lenses.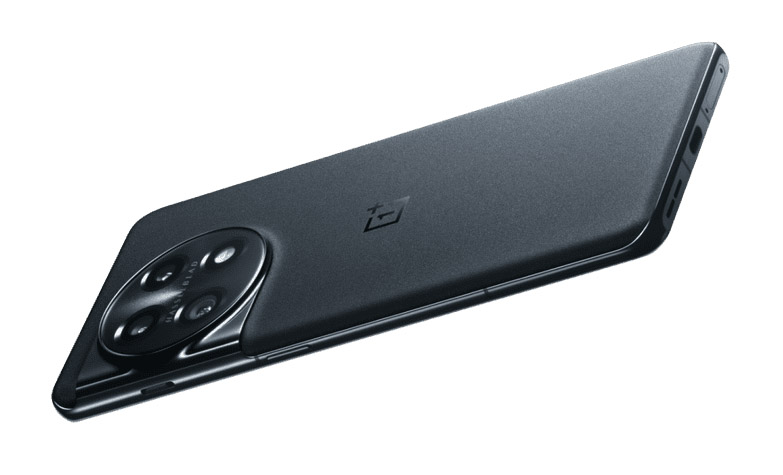 Intelligent Software
Indeed, a lot of intelligence has been built-in into the OnePlus 11 5G. With support from OxygenOS 13, the smartphone boasts intuitive AI capabilities that learn from users' habits to be able to anticipate certain actions moving forward.
This intelligence is apparent in the device's HyperBoost Gaming Engine, whose machine learning GPA frame rate stabilization 4.0 technology actively learns and adapts to the user's gameplay.
With an industry-breaking 1Hz Always-On Display (AOD), OnePlus 11 5G consumes 30% less power compared with a typical 30Hz AOD. This lets users access frequently opened applications, other widgets and information, while not having to worry about depleting the phone's battery.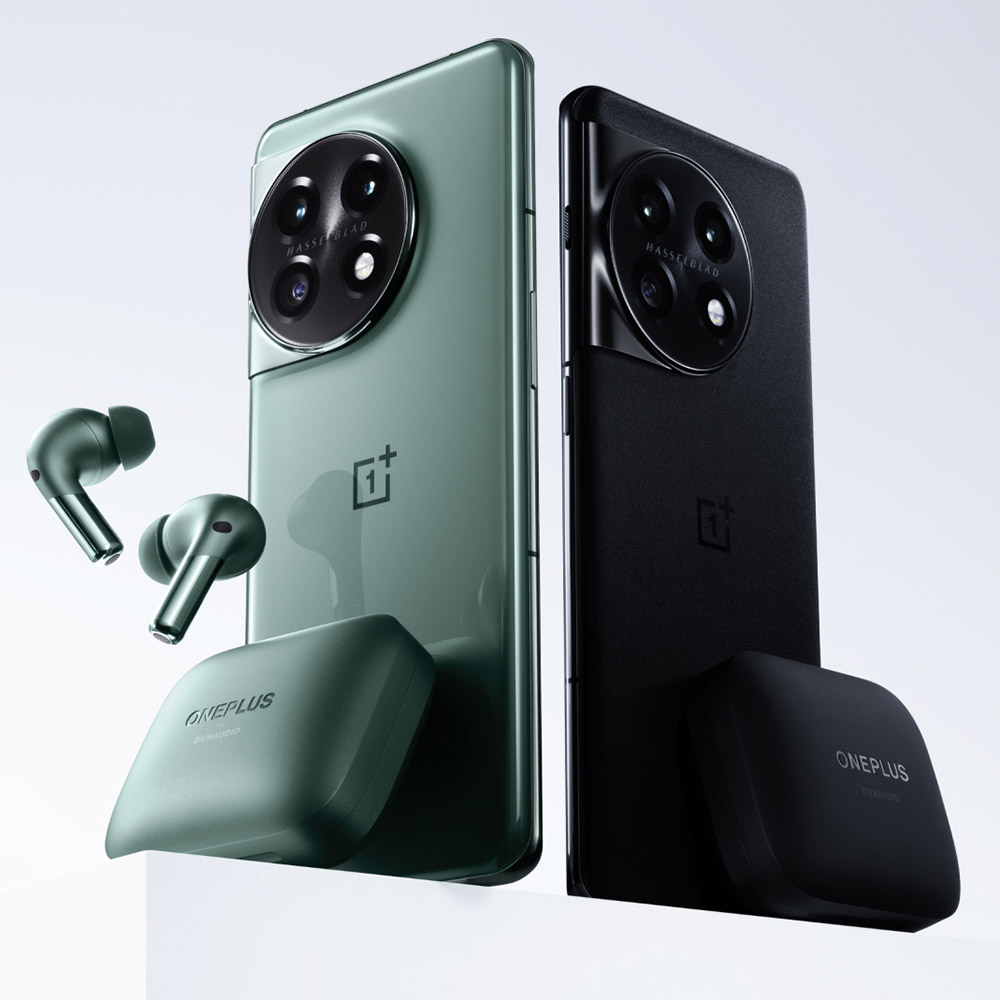 Modern Elegance Design
Designed specifically for those who desire to be different, the OnePlus 11 5G adopts a bold, loud, confident, and shiny "modern elegance" design. It is a continuity and evolution of the OnePlus 10 Pro's design to deliver the OnePlus classic simple, elegant, and purposeful design philosophy. The OnePlus 11 5G has a K-shape curve along the camera decor which make the module more vivid with the flow of light.
The OnePlus 11 5G comes in two colours – the calm Titan Black and the rousing Eternal Green, respectively inspired by the black hole in the universe and by the shades of the rainforest at dusk. Both colours are meant to bring out "rawness".
By utilizing the Matte Frosted Glass, the Titan Black version delivers an irresistibly smooth, soft but sturdy hand-held feeling. With a multi-layering of glass, the Eternal Green version adopts the purposeful design of OnePlus to successfully combine a brand-new dusk green colour and internal layering treatment. The design ensures high resistance to sweat and fingerprint stains.
With purpose design in mind, OnePlus puts much attention into engineering every exterior piece to specifically ensure a smooth transition between the Corning® Gorilla® Glass Victus® and midframe, which improves feel-in-hand by nearly eliminating any bumps between parting lines.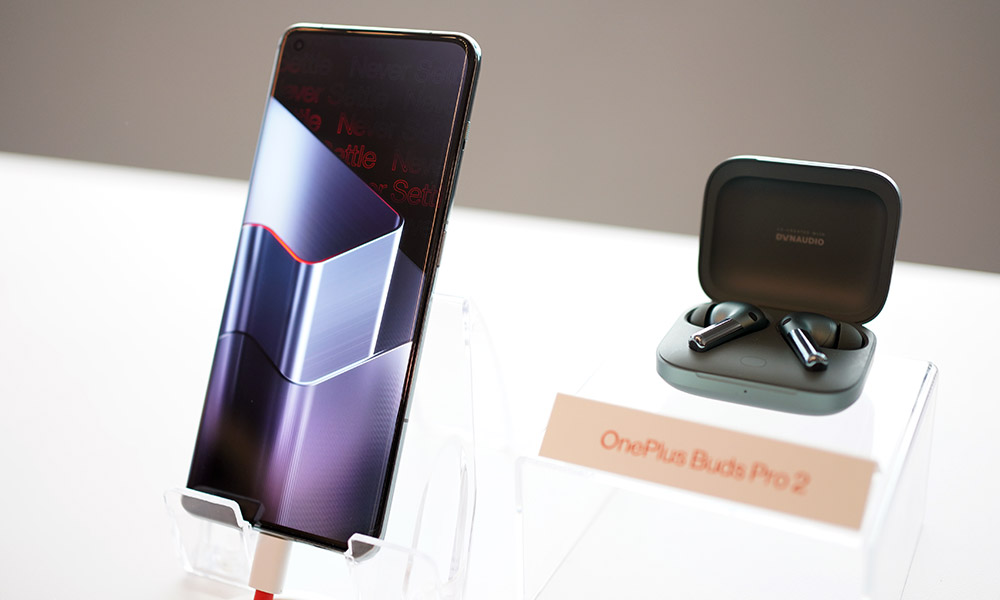 Pricing and Availability:
The OnePlus 11 5G retails at:
Titan Black (8GB/128GB): RM3,299
Eternal Green (16GB/256GB): RM3,599
Enjoy these special promotions when you pre-order from 16 February (10:00 am) until 24 February:
Free Buds Pro 2
Free OnePlus 11 5G Bumper Case Sandstone
Free 1-year Extended Warranty
Free 1-year Screen Protection
Chance to participate in the lucky draw
Jackson Wang postcard
For the first sale which will start from 25 February until 3 March, Malaysians will also enjoy:
Buds Pro 2 PWP RM200 discount
Free OnePlus 11 5G Bumper Case Sandstone
Free 1-year Extended Warranty
Free 1-year Screen Protection
Chance to participate in the lucky draw
Jackson Wang postcard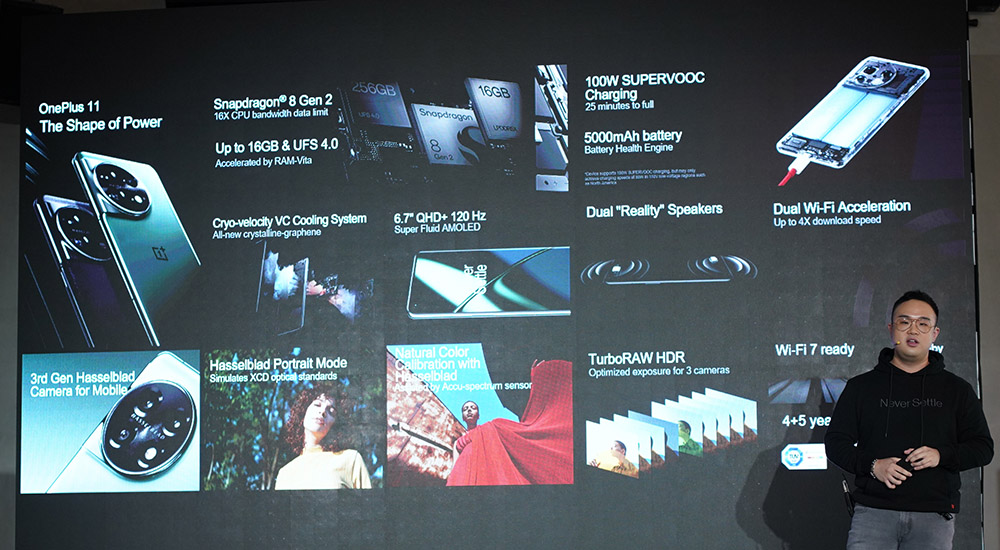 Please log on to www.oneplus.com/my/oneplus-11, Shopee – http://bit.ly/3jYgFa7, Lazada – http://bit.ly/3Klg9Oz and go to OnePlus Official Retail Stores to check out the new OnePlus 11 5G.