Esports Integrated (ESI) and eGG are proud to announce Part 2 of the Malaysian esports docuseries Jalur 14, an inspiring 3-episode showcase of the impact of esports in Malaysia that captures the heart and soul of the local scene and its potential for growth and development. Jalur 14 is presented by Astro's esports content arm eGG in partnership with ESI, an esports initiative under the purview of the Ministry of Youth and Sports.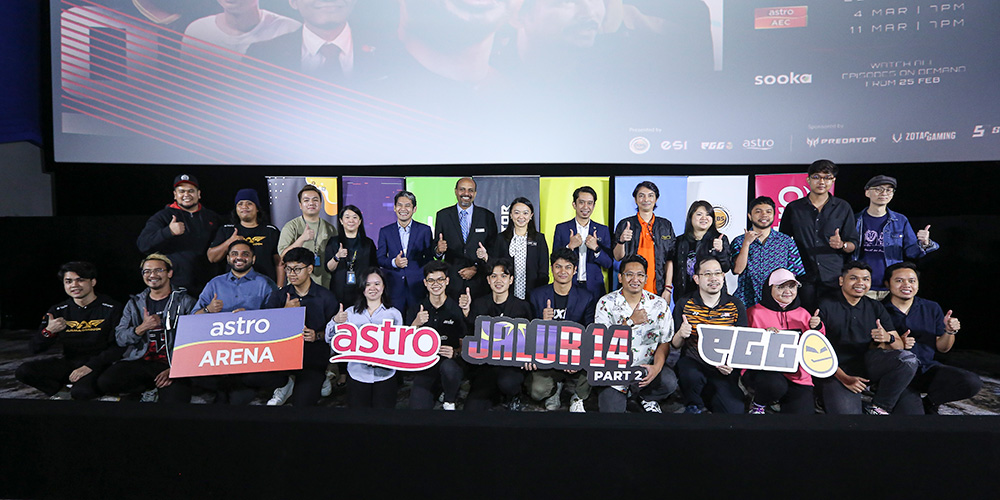 While Part 1 showcased the rise of Esports and the gaming industry in Malaysia over the last decade, Part 2 features esports figures in recent years including Dota 2 players, Cheng "NothingToSay" Jin Xiang, Wong "ChuaN" Hock Chuan, Stephanie "Auroraa" Lim Yuen Lii, gaming icon and entrepreneur Nureddy "Daddyhood" Nursal, talented young professional PUBG Mobile gamer Muhammad Dhiya "uHigh" Ulhaq Bin Mohd Arasz, sim racer Naquib Azlan and commonwealth gold medallist FIFA player, Mohamad Nor Haikal Noh.
Minister of Youth and Sports, Hannah Yeoh said, "The inspiring stories of our young Malaysian esports athletes and their rise to the top highlight the boundless potential of our youth and the importance of providing them with opportunities to pursue their passions and develop their skills. This documentary not only showcases the competitive spirit and dedication of our esports athletes, but also serves as a reminder of the importance of investing in the growth and development of our youth through programs that promote healthy and active lifestyles, foster teamwork and leadership skills, and create new pathways for success. With this in mind, let us continue to support and encourage the growth of esports in Malaysia and empower our young people to reach their full potential."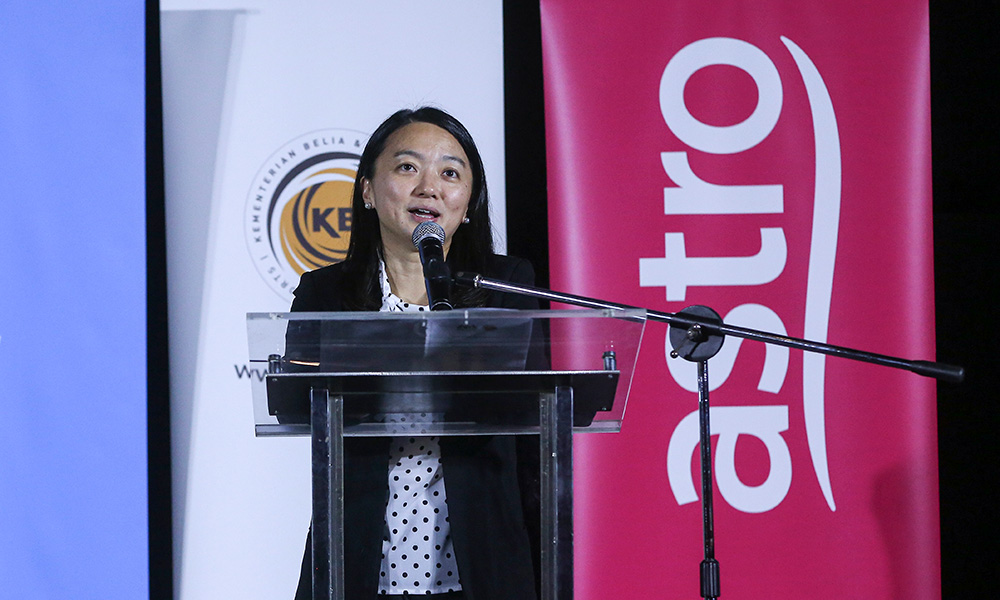 Ahmed Faris Amir, CEO of ESI said, "Jalur 14 is a part of ESI's commitments to highlight stories of Malaysian esports athletes and personalities on their journey, local female esports, niche esports communities, and KBS's efforts to support the industry. These stories are important for us to advocate to the public as outlined in the Strategic Priority 2 of KBS's Strategic Plan for Esports Development 2020 – 2025. While the public perception towards esports have improved recently, as more and more people of various ages started to embrace esports, through Jalur 14 Part 2, ESI hopes that this improvement will continue and will lead into the normalisation of esports within the general public.
Nicholas John, Head of Sports, Astro said, "We are thrilled to bring the exciting world of Malaysian esports to the forefront using the power of storytelling to inspire and educate. With its intimate look at the lives of young athletes and the growing esports industry in Malaysia, this documentary is a testament to the potential of our youth and the impact that esports can have on their lives. We hope that this film will not only entertain and inspire but also raise awareness about the importance of supporting and encouraging the growth of esports in Malaysia."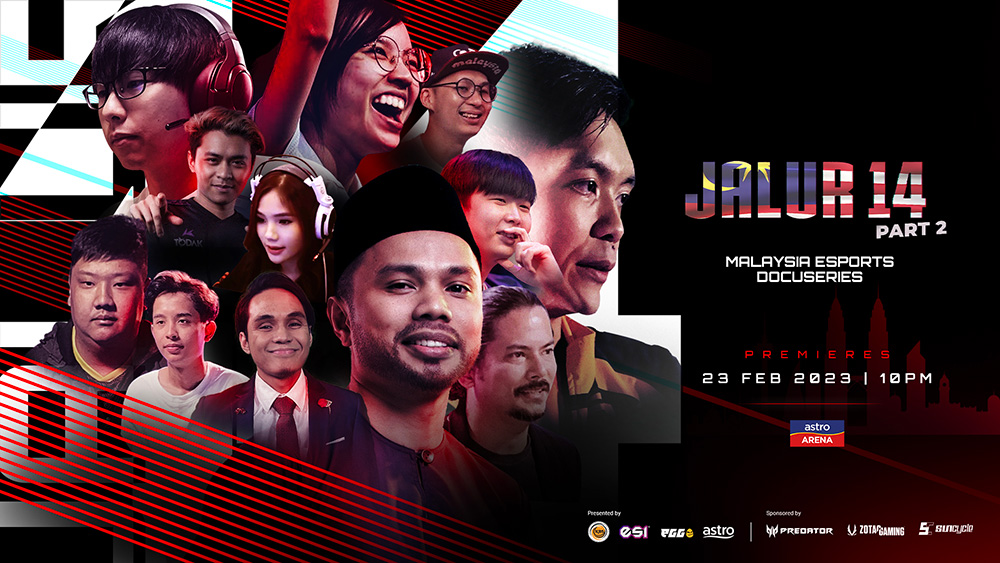 Jalur 14: Part 2 premieres on Astro Arena (Ch801) on 23 Feb, 10PM and is available on demand on Astro GO, with following episodes released weekly. All episodes of Jalur 14 Part 1 and Part 2 will also be made available on Sooka from 25 Feb.