AVM Cloud ("AVM"), a subsidiary of the Internet service provider TIME dotCom Bhd ("Time"), today unveiled its sovereign cloud solution built on VMware's multi-cloud technology, enabling enterprises in Malaysia and beyond to meet data residency and sovereignty requirements while still enjoying the full benefits of multi-cloud for growth.
As a VMware Sovereign Cloud provider (SCP), AVM is leading the way for the cloud service provider industry in shaping the right conversations and considerations not just for the adoption of the cloud, but solutions running on a secure, scalable and compliant multi-cloud infrastructure meeting the needs of customers and countries.
Present at AVM's Sovereign Cloud launch event "Into the Zone" were experts in the field of network and cloud infrastructure, including David Chan, Chief Executive Officer of AVM; Sarene Lee, Country Manager of Malaysia, VMware; and Kit Au, Executive Vice President, Enterprise Business of TIME dotCom Bhd.
AVM's CEO, David Chan, said in his opening speech, "Custom. Control. Confidence. These words represent what AVM offers businesses with our sovereign cloud which is fully customisable to fit your business needs. We put full control of your data in your hands while you can place your confidence in us to keep your data secure and on Malaysian soil. As a VMware Sovereign Cloud provider, we are committed to maintaining the highest standards in data security and sovereignty."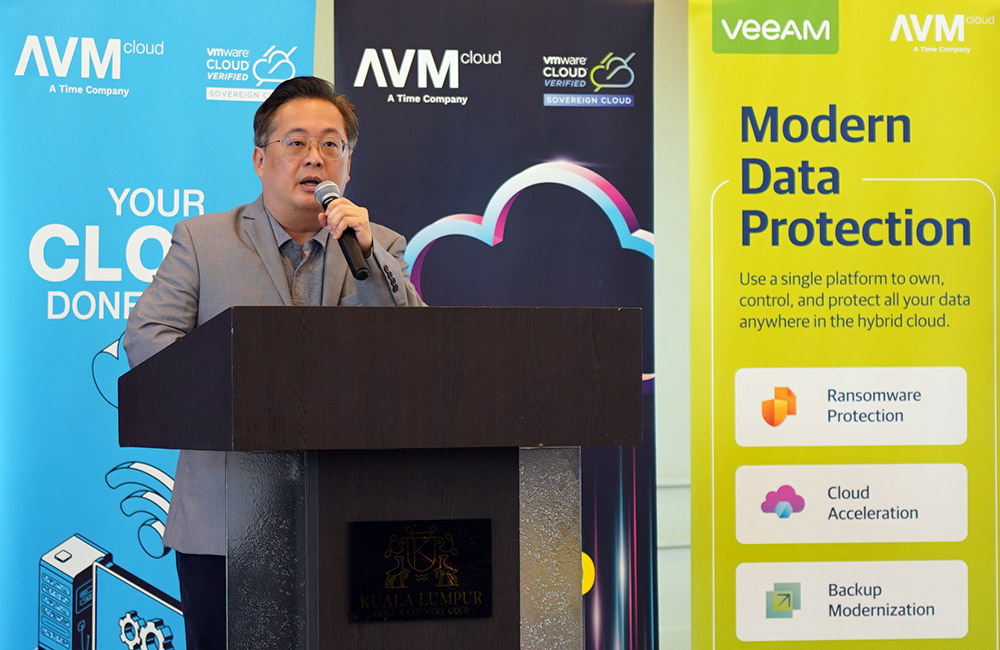 Sarene Lee, Country Manager, Malaysia, VMware shared, "There is a huge demand for sovereign cloud solutions in Malaysia and around the world, because organisations today are storing and stewarding data from customers beyond one market in order to drive innovation and growth. Partners like AVM help ensure all data, workloads and processes are kept within the country and in full adherence to local data residency and sovereignty regulations, which in turn empowers enterprises to focus their efforts and resources on business outcomes with the full confidence that they are working within a secure and compliant cloud infrastructure."
Ajay Turki, Director of Cloud Sales, Southeast Asia & Korea, VMware, added, "In an increasingly complex operating environment, our VMware Sovereign Cloud providers are helping enterprises continue reaping the benefits of cloud from availability to accessibility, and better security to scalability, without compromising the control to deploy sensitive and regulated workloads to the right cloud and confidence that the integrity of data is kept secure and within the borders of Malaysia."
"The massive opportunity of the data economy now demands sovereignty over data. With rising concerns over privacy protection, AVM's certified sovereign cloud will be a game changer for both the public and private sectors in their efforts to control and protect highly critical data, while maintaining compliance with local regulations across regions and multiple cloud environments," said Kit Au, Time's Executive VP of Enterprise Business.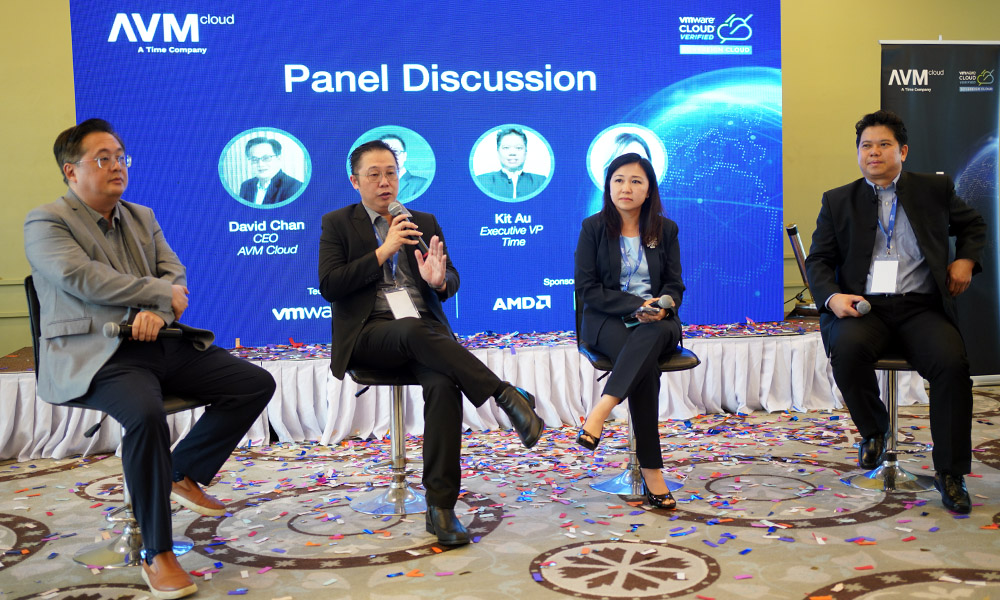 In a spirited panel discussion where experts from AVM, VMware, and Time delved further into the topic of sovereign clouds and the benefits of a secure cloud infrastructure, the panellists discussed how data privacy and security concerns, especially for big data, are driving demand for Sovereign Cloud providers like AVM.
They also shared how the growing concerns over data sovereignty are spurred by evolving regulatory requirements and geopolitical instability. These factors are poised to change the cloud service industry with new and unmet demand for added measures in future-proofing and threat mitigation for data, workloads and IT infrastructure. The panel also highlighted why it is critical to work with experts who can provide technical guidance, best practices, and principles for the design and deployment of cloud solutions that meet best-in-class data residency and jurisdictional control requirements.
AVM continues to be a pioneer in the industry as the company adopts new technologies to remain ahead of the curve. Being a leading provider of cloud services in Malaysia, AVM has been chosen by hundreds of corporate customers and cloud tenants across the country.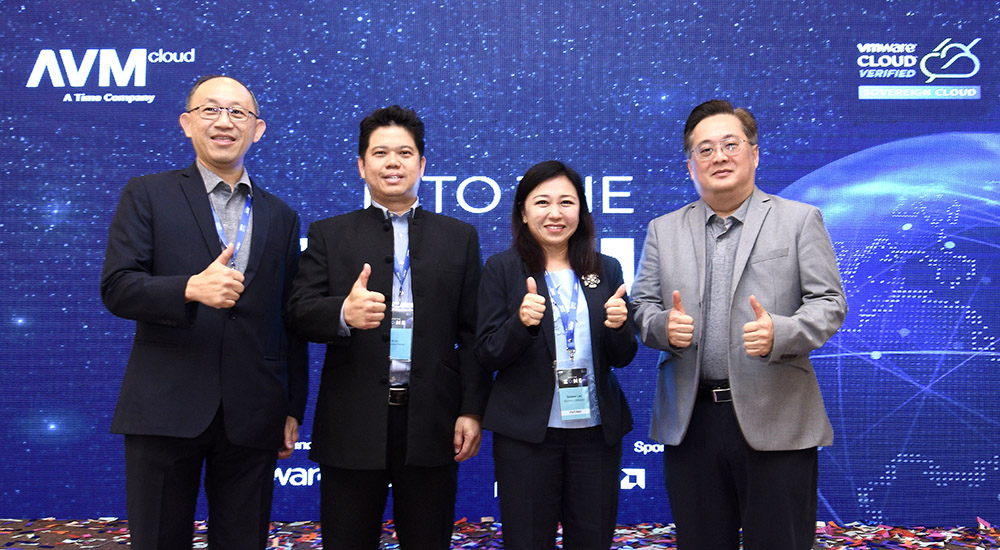 VMware is a registered trademark of VMware, Inc. in the United States, and other jurisdictions. All other marks and names mentioned herein may be trademarks of their respective companies.