Canon Marketing Malaysia ("Canon") has never been more enthusiastic now than it did before in leading photography and videography for local talents. Canon's ambassadorship programme, which was announced back in April 2020, paved its focal corporate purpose for nurturing the next generation of image-makers and content creators nationwide through valuable insights and professional guidance, powered by Canon's EOS products. A signing ceremony was held earlier today at Golden Screen Cinemas, Mid Valley Megamall to officiate the EOS Master 2023 announcement.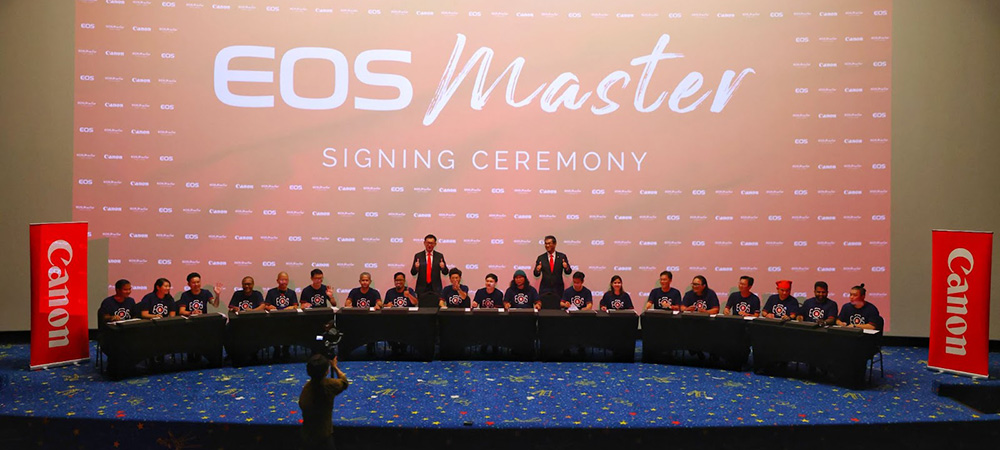 Henceforward, as this programme charges into the New Year, Canon announced a new initiative titled "EOS Master" for 2023 – entailed with a line-up of exclusively-handpicked camera advocates, whose craftsmanship in the field of visual storytelling will be the portal for aspiring creative professionals to interactively engage with, as Canon elevates the creative professionals in Malaysia.
With the unveiling of Canon's 19 EOS Masters 2023 today, these notable and highly influential individuals, who have captivated their audience immensely with their wealth of experience, will now play an instrumental role in leading Canon's passion towards contributing to the local development of talents in the creative scenes. Together, a range of workshops, seminars, and exhibitions will be hosted to inspire and empower cinematographers and shutterbugs at all levels of competency. This effort will also open the perfect opportunity for professional videographers and the general public to upskill or reskill themselves either in their pursuit for a career progression or for their personal interests in the entertainment and content creation industry in Malaysia.
As a leading figure in the digital imaging industry, the objective of the Canon EOS Master programme is to increase awareness and relevancy of the namesake brand amongst creative professionals, while strengthening its presence in the realms of videography and photography. As advocates of the Canon brand, EOS Masters will support and build affinity in the community of visual enthusiasts as their skills with Canon EOS products fuel Canon's specially curated programmes for 2023. This is all aimed to translate Canon's technical products and features into artistic harvests that support the growth of the Malaysian economy and its communities.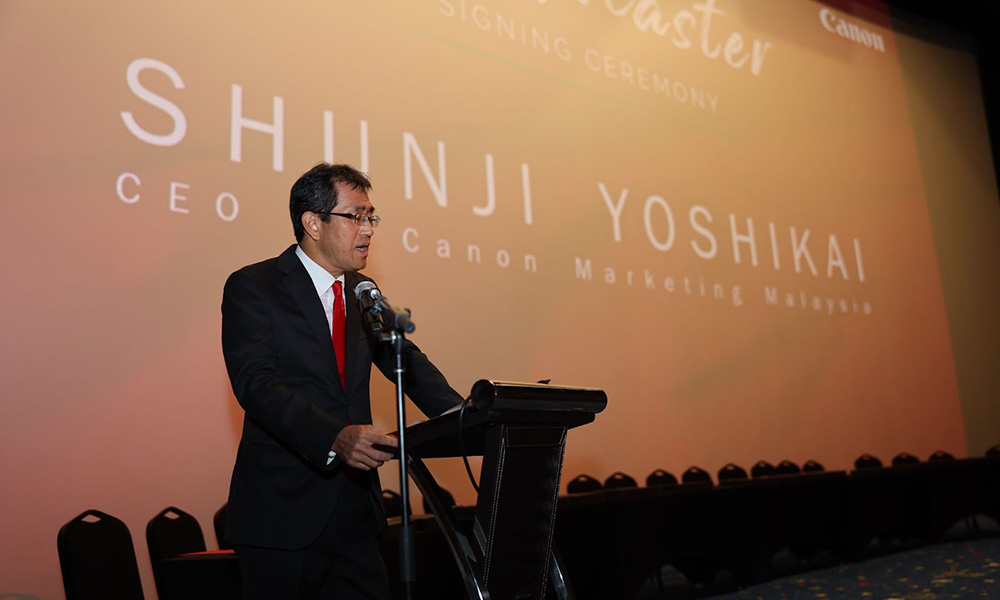 Shunji Yoshikai, President and Chief Executive Officer of Canon Marketing Malaysia expressed Canon's commitment to providing a platform for aspiring talents to nurture their creativity and invest in their passion for visual arts. He also extended his gratitude to the Canon team for searching and carefully selecting the 19 EOS Masters as advocates to closely work with Canon in 2023. They were selected based on different levels of experience, including their talent-engaging influence in the community, and for their united passion and unique flair in pushing the boundaries of compelling visual storytelling skills.
"We are guided by our Kyosei philosophy, which emphasises the importance of living and working together for the common good and the betterment of humanity and the global community. We believe in offering an engaging and interactive platform for creative professionals with upskilling opportunities to share their expertise to inspire others who are pursuing similar careers paths or interests." added Shunji Yoshikai.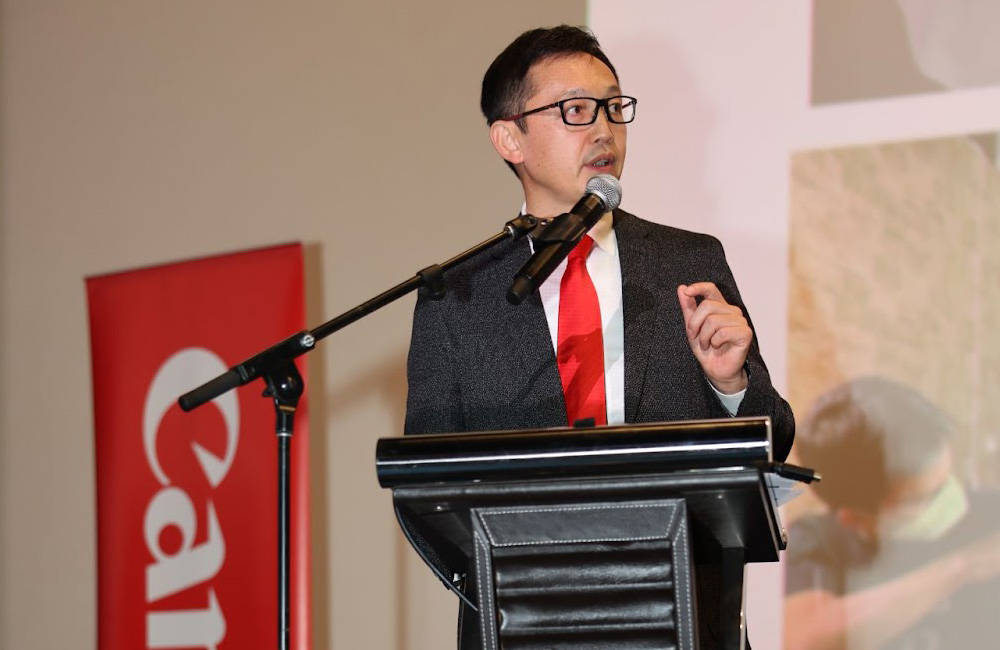 Commenting further during the event, Hunter Zhang, Director of Image Communication Business Division at Canon Marketing Malaysia said, "Through the upcoming events and workshops in 2023, the Canon brand will represent a new wave that will reach out and encourage the true essence of photography and videography amongst Malaysians and while providing a platform to share their passion with fellow professionals and enthusiastic amateurs who wish to develop their skills in this field. The EOS Master workshops carry out a perfect opportunity for professional photographers, videographers and any individual in the entertainment and content creation industry in Malaysia to do just that".