In line with the Prime Minister's commitment to revitalize the country's economy and improve the quality of life of the people, the Ministry of Natural Resources, Environment and Climate Change will focus on the exploring new areas or economic resources such as renewable energy or green value chain development including the development of the EV fields to attract new investment as well as creating new job opportunities of high value to the people.
The Minister of Natural Resources, Environment and Climate Change, YB Tuan Nik Nazmi bin Nik Ahmad, in his speech during the launching ceremony of the Bangi Golf Resort EV Charging Station and the handover of Public Distribution License of the EV Charging System by the Energy Commission (Suruhanjaya Tenaga) to Syarikat EV Connection Sdn. Bhd., has stated that, efforts will be made to reduce the country's carbon footprint through energy transition, where the focus on the implementation of 3D initiatives namely Digitalisation, Decentralisation and Decarbonisation will be given the main focus. This energy transition effort is important as the energy sector accounts for about 80% of the total greenhouse gas emissions in Malaysia.
He also shared that the energy transition efforts will require strong support from various parties, especially the private sector. Hence, the joint venture between Syarikat Gentari Sdn. Bhd. (a subsidiary of PETRONAS) and Syarikat EV Connection Sdn. Bhd. in developing this EV charging infrastructure should be further expanded so that it will accelerate the transition to EV usage in the country.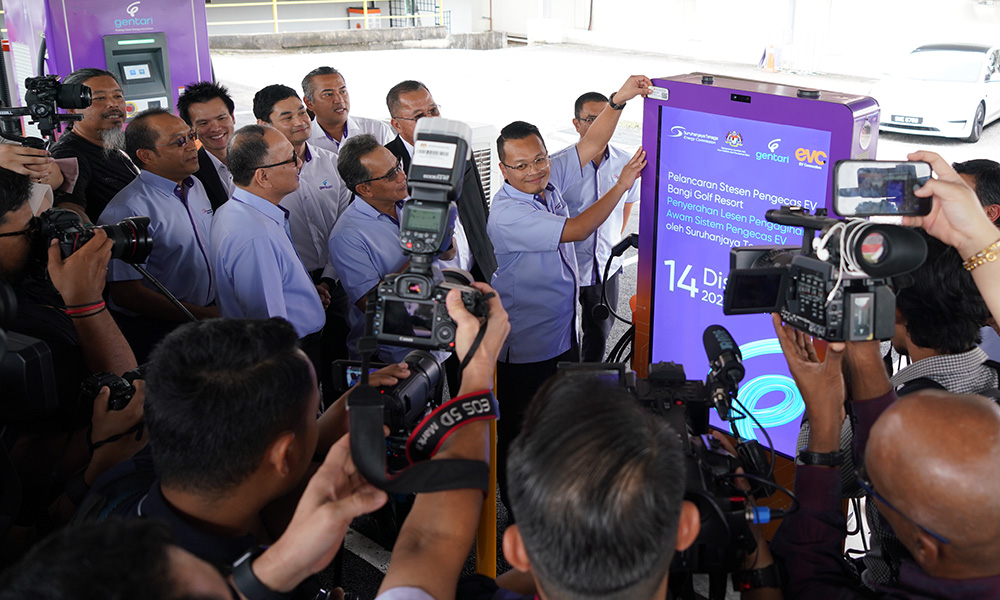 In addition, he also stated that, to ensure the electricity supply infrastructure including the locally developed EV chargers are safe and comply with the highest safety standard, the Energy Commission (Suruhanjaya Tenaga) as a provision under the Electricity Supply Act 1990 (Act 447) will undertake regulatory action based on provisions of legislation. Among them, the Energy Commission has published the "Guide on Electric Vehicle Charging System (EVCS)" as a reference document to all stakeholders on the technical requirements and regulatory requirements for the development of EV infrastructure in Malaysia.
Accordingly, the Minister called for all parties involved in developing EV charging infrastructure to comply with guidelines that have been issued to ensure public safety. Among the things that need to be done is getting a public license distribution from the Energy Commission as has been done by Syarikat EV Connection Sdn. Bhd.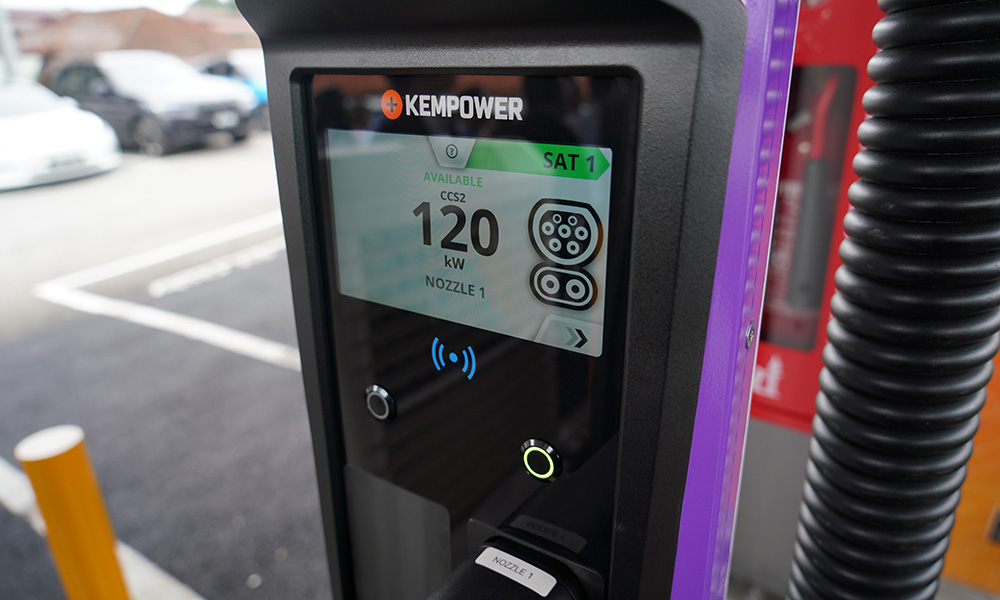 Taking into account that the development of new economic fields based on the 3D concept, for example through the Renewable Energy industry, will chart a new direction of national development, the implementation of initiatives such as the development of safe EV infrastructure and compliance with technical standards is very welcome. In fact, the Minister also hopes that Gentari Sdn. Bhd. as one of the key players in the development of the EV charging infrastructure can also work with the Ministry to jointly explore the integration aspect of "vehicle to grid" to support the country's energy transition efforts.