Signify (formerly known as Philips Lighting), the world leader in lighting, launched the new WiZ range which includes its extension of the Philips Smart LED with WiZ connected portfolio. The new launch covers every space of users home, right from bulbs to portable light with support of accessories that allows ease of usage. WiZ offers preset lighting modes, scenes, and dynamic options like candlelight that simulate a flickering flame where users are able to enjoy a full-color smart light with only the WiZ smartphone app.
The WiZ Smart Connected Lighting and Philips Smart LED light with WiZ Connected products both work with the WiZ smartphone app. Users also have the option to set their lights to a slow fade or slow brightening for winding down or waking up — plus you can use two different color gradients for an ombre lighting effect. There are physical controls on the light including a WiZ remote to dim, brighten, or activate preset modes, and you can use the WiZ app or a voice assistant for remote control.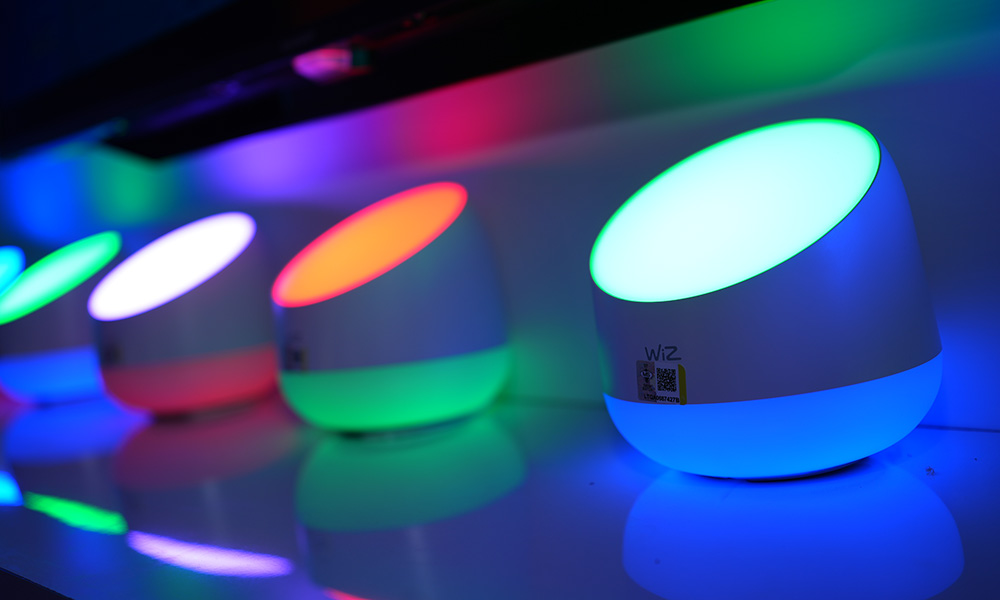 What is exciting with this new launch is that now, all WiZ range of products are SpaceSenseTM ready and Matter Certified. These new features are now available on the WiZ V2 app that is downloadable from both Google Play & Apple Apps Store.
"Understanding that the adoption of smart technology has increased, we are very excited to expand our own range of smart lighting products, WiZ Connected to bring innovative lighting solutions for your daily living and enable consumers to control their lights and accessories right out of the box," said Sukanto Aich, Chief Executive Officer, Signify Malaysia. "The new technology is embedded as part of the products, including SpaceSenseTM and Matter where it further amplifies WiZ continuous effort to provide thoughtful products and easy-to-use technology that improves daily life and complements the homes of our users," he added.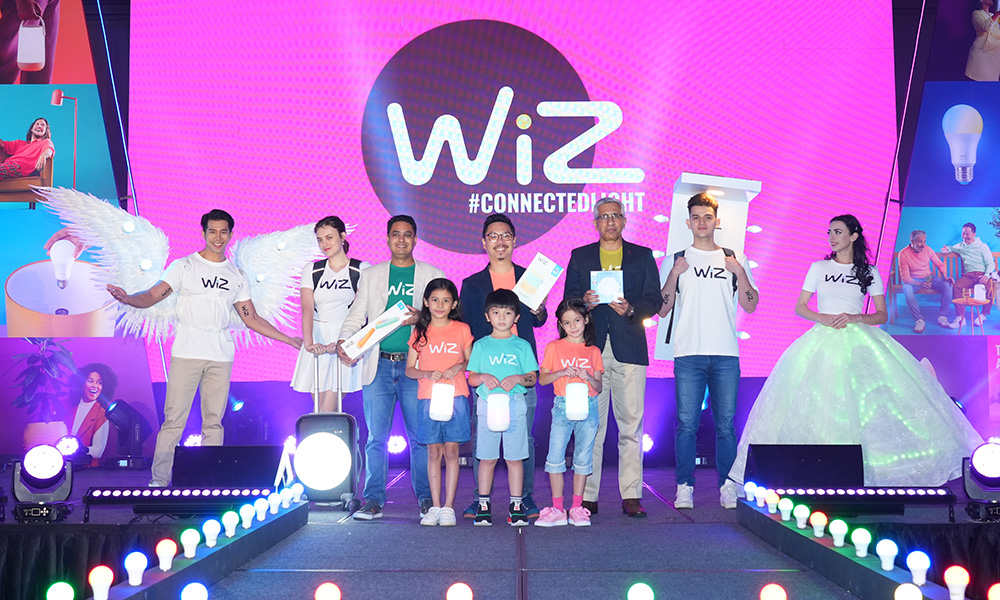 WiZ SpaceSenseTM
Introducing the launch of WiZ SpaceSenseTM, with the new version of the WiZ App V2. Upgrades in the app include SpaceSenseTM, a tool that enables you to set your smart lights to be triggered by motion without additional sensors. This futuristic innovation in the consumer lighting industry detects movement via Wi-Fi signal sensing technology.
The Wi-Fi sensing technology monitors for disturbances in the signals which indicate movement. This enables motion detection without a line of sight or the need to install separate sensors. All users need is at least two lights in a room to use this feature. Users can then adjust the system's sensitivity settings in the app to allow specific adjustments such as pets moving around at night.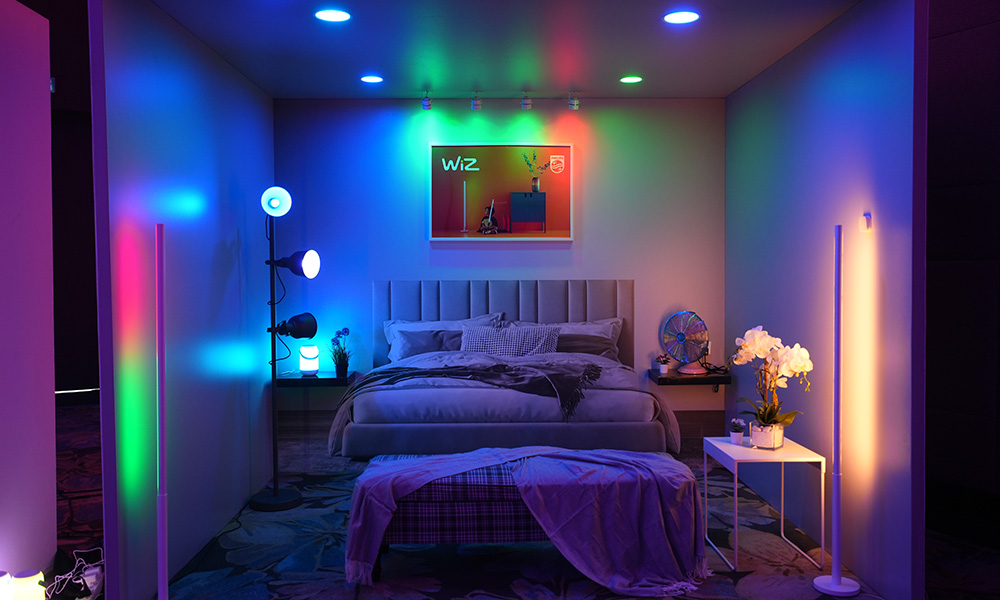 WiZ Matter Adoption
The WiZ range of products are among the first smart lighting players to adopt industry-unifying technology Matter. Matter is a universal open standard enabling compatible devices and systems to securely connect and interact with each other and is supported by all the main technologies such as Bluetooth or Wi-Fi. With the adoption of Matter, users have a more pleasant and simplified experience in terms of purchase and control as the technology provides a standard for devices to communicate seamlessly across technologies and platforms.
Matter allows consumers to:
Support all major platforms in the world without the worry of it matching the smart home system at their home.
Full access to voice control experience without redundant or complicated settings.
High standard security to protect their ownership of devices and privacy.
Access multi-admin mechanism for multi-system control.
Easy access and simple control to your devices via Matter.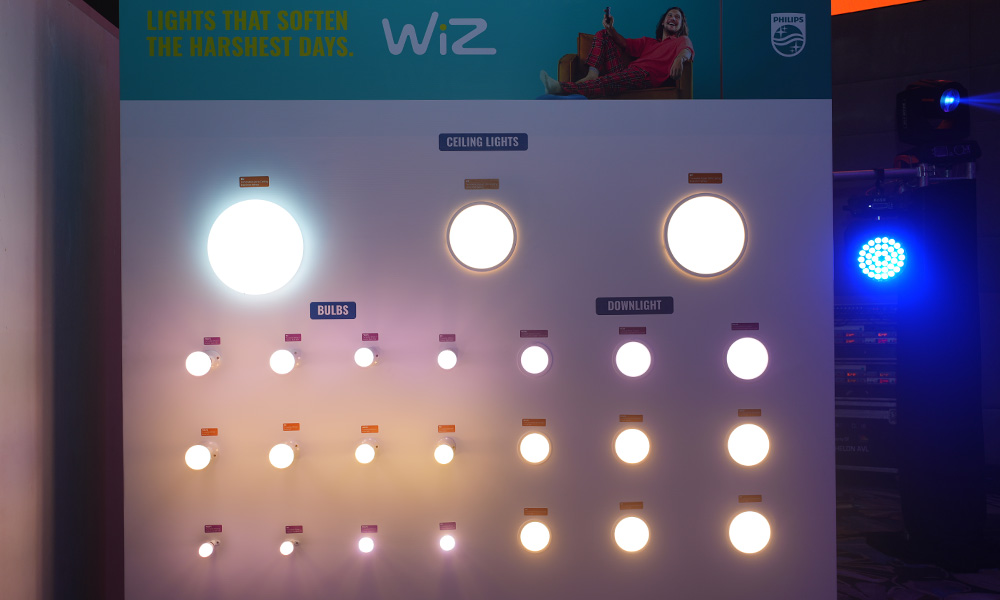 Discover the convenience of smart lighting with Philips Smart LED powered by WiZ and WiZ Connected Lighting at www.wizconnected.com.