Schneider Electric, the leader of digital transformation of energy management and automation, yesterday explored how Malaysian businesses can drive sustainability through the power of digitisation in its panel discussion themed Accelerating Sustainability through Innovation. The panel discussion is a part of Schneider Electric's wider industry event – Innovation Day 2022 which brought together industry leaders to explore ideas, answer questions and build strategies towards achieving the nation's digital and sustainability goals.
As Malaysia's business environment becomes increasingly competitive, organisations need to adopt sustainable practices that not only address environmental challenges but also help businesses drive growth and innovation. The government has taken significant steps to lead on climate change and position the country as a strong advocate for sustainability through a combination of policies, incentives, and regulations. With the existing innovations today, businesses in Malaysia have the opportunity to lead on climate action, apply technology to create efficiencies, grow market share sustainably, and generate higher long-term business returns.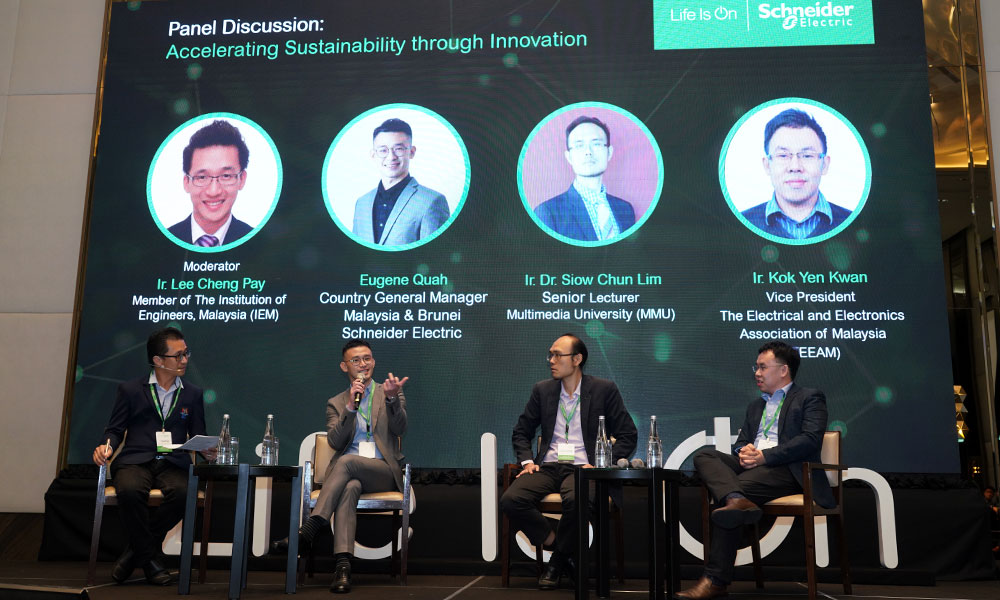 With that, Schneider Electric brought together key stakeholders and forward-thinkers to amplify the conversation on sustainability through innovation with a panel discussion moderated by Ir. Lee Cheng Pay, Member of The Institution of Engineers, Malaysia (IEM). The panellists who joined the discussion were Eugene Quah, Country General Manager for Malaysia & Brunei of Schneider Electric, Ir. Kok Yen Kwan, Vice President of The Electrical and Electronics Association of Malaysia (TEEAM), and Ir. Dr Siow Chun Lim, Senior Lecturer of Multimedia University (MMU).
During the discussion, Eugene Quah of Schneider Electric highlighted: "Businesses must now look into adopting sustainability practices, not only because of its benefits but simply because it is the right thing to do. To achieve this, we already have existing technology available in today's market, enabling us to make smarter, faster, and more precise decisions. At Schneider Electric, we have three key enablers that allow us to help businesses meet new sustainability demands. These key enablers include ensuring the transparency of consumption data, incorporating analytics and Artificial Intelligence, as well as introducing collaborations in the digital ecosystem. With all these enablers in place, businesses will then be empowered to efficiently measure and optimise their energy consumption, and as a result, play a vital role in shaping Malaysia's sustainable future."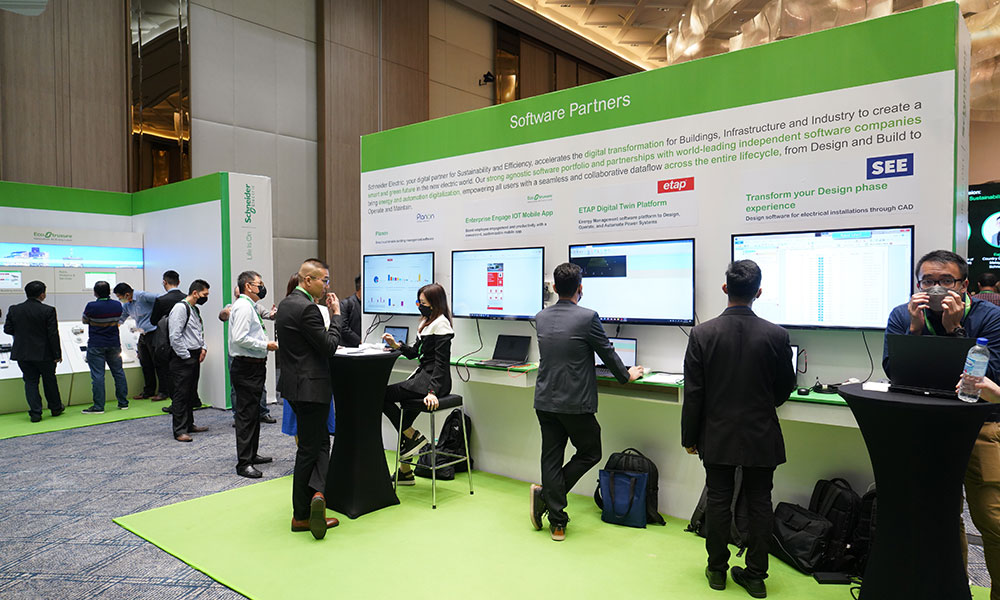 Ir. Kok Yen Kwan of TEEAM also added, "We are proud that Malaysia is one of the seventeen countries that has been identified as a megadiverse country by The World Conservation Monitoring Centre (WCMC) of the United Nations. To continue the efforts in conserving biodiversity, we need to find ways to consume energy without jeopardising the future. The good news is that the sustainability agenda is already making its way to Malaysia, with the authorities exploring advancements and introducing policies for green buildings, renewable energy, electric vehicles and more. Now, it is time for the government and businesses to work together in shaping the nation's digital and sustainable future.
Ir. Dr Siow Chun Lim from MMU shed light on the topic from an educator's point of view by adding that sustainability and innovation must go hand in hand. He said, "To make our sustainability vision a reality, Malaysia needs to have a strong talent pool. The students of today are the industry leaders of tomorrow and they need to be future-ready. In order to achieve that, we need to ensure that university students are exposed to sufficient real-world experiences, gained through industry training programmes. Hence, industry players have to be proactive in partnering with universities, enabling students to have a greater understanding of the need to make the green shift, even before entering the workforce."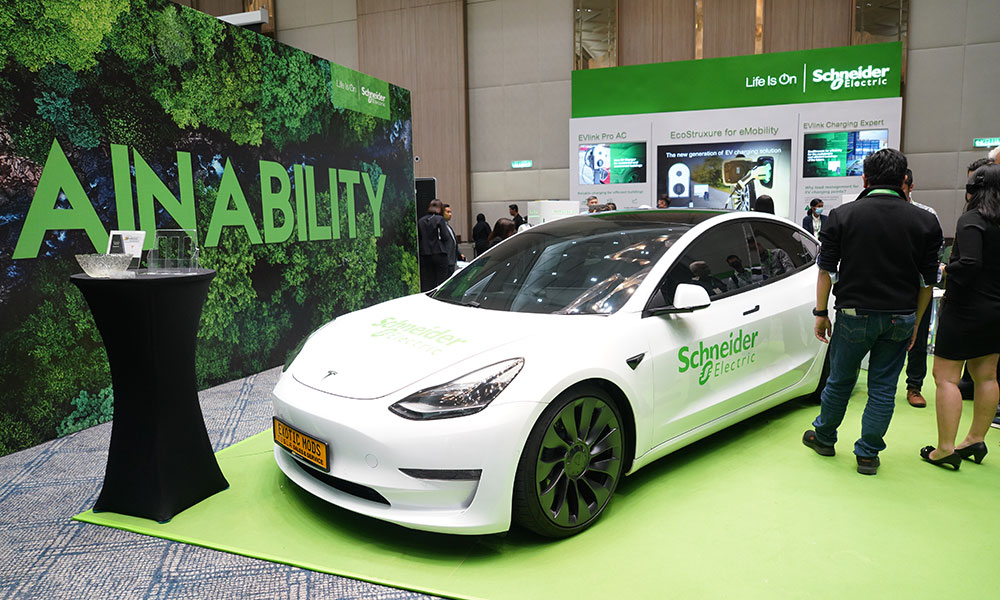 As a leading player in the digital transformation of energy management and automation, Schneider Electric has embarked on an ambitious journey to support Malaysia's sustainable transformation, helping the country drive towards reducing its carbon emissions and increasing the efficient use of resources through the adoption of digital technologies. For more updates on other Schneider Electric initiatives, please visit www.se.com/my.