In celebration of its 28th anniversary, CARiNG Pharmacy gives back to their loyal customers by introducing an all-new three-tier member privilege via their Caring loyalty membership. This grand launch is taking place at their CARiNG Carnival located at Centre Court, Level 2, Pavilion Bukit Jalil from 6-10 October 2022.
In line with its objective of improving the health status in Malaysia, CARiNG Pharmacy employs a digital transformation by revamping its mobile application to aid consumers in tracking health records, acquiring health tips, and at the same time, rewarding them with up to 10x loyalty rewards.
Holding the largest membership base for pharmacy chains in Malaysia, with over 1.3 million members, CARiNG Pharmacy has decided to enhance its mobile application to offer more benefits to their customers. Free for all, the revamped Caring membership includes three reward tiers – Silver, Gold, and Platinum, where members may unlock an increasing amount of privileges as they advance in tiers.
Aligned with their slogan, "Be Caring, Be Rewarded!", Caring members can collect and redeem points, enjoy birthday rewards, access exclusive promotions and discounts and track their health and transaction records with the most "Caring" app.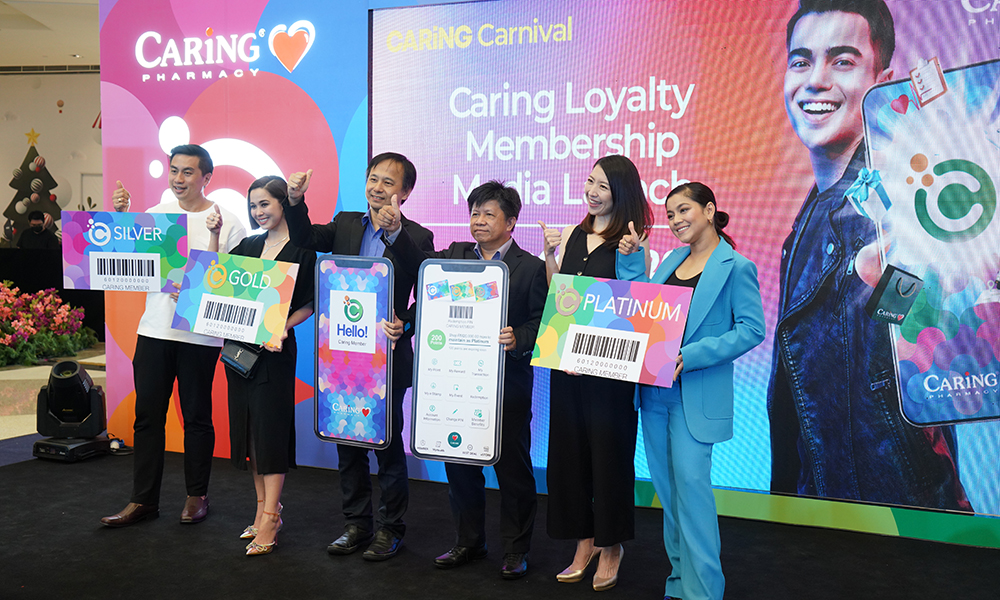 To celebrate this joyous occasion, the CARiNG Carnival hosts a multitude of complimentary activities such as Zumba Sessions, Interactive Sports Simulator, Xbox Kinect Games and family-friendly activities. In addition, they will also be featuring promotional booths from
well-known brands including Brand's, Ensure, Hada Labo, Iconic Medicare, Medicos, Redoxon, Scott's, Suu Balm, and Tresor. Shoppers will be awarded with Caring points when they register as a member, shop at the booths, and participate in the activities plus be able to redeem these points for compelling gifts instantly at the event.
Carrying out its duties as a local pharmacy chain, CARiNG Pharmacy is taking it upon itself to educate and encourage the community to take control of their health. To better reach the community, they will be offering complimentary health checks such as blood pressure, blood glucose, cholesterol test and more, conducted by their very-own CARiNG pharmacists right at the event.
CARiNG Pharmacy also urges the community to 'Do It Right' with their safe medicine disposal service. The improper disposal of unused medicines is a worldwide concern because of its impact on the environment, economy, and health. Setting up a convenient collection point at this event, the public can dispose of their unwanted medicines safely and hassle-free.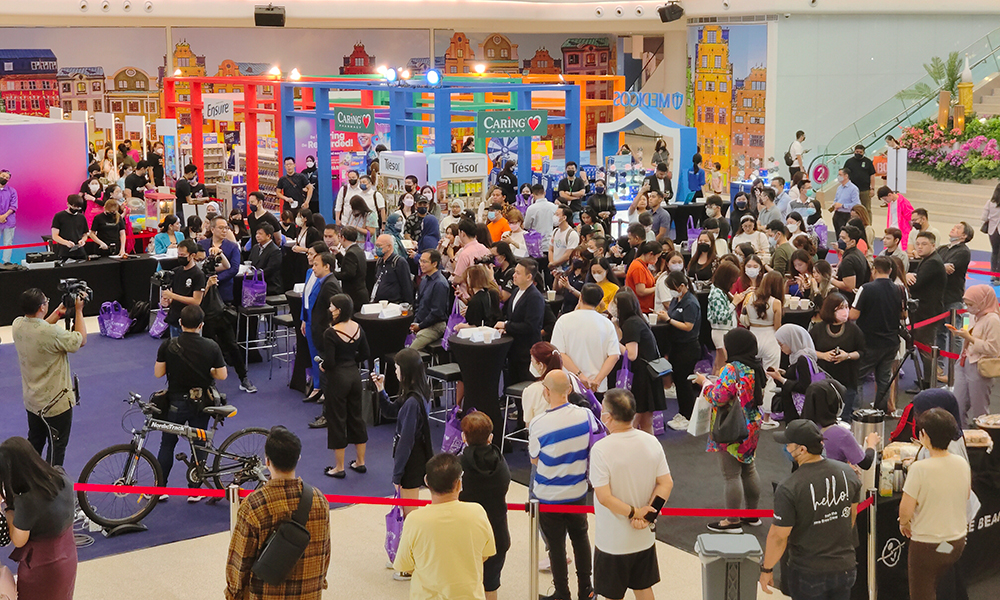 Mr. Loo Jooi Leng, Marketing Director of CARiNG Pharmacy, said, "I am honored to celebrate CARiNG Pharmacy's 28th anniversary by further rewarding our customers. With the launch of our new member tiers, we hope to encourage the community to keep healthy. CARiNG is always ready to assist you in reaching all your health goals and we'll reward you as you do".
Then added saying, "Having one of the largest member base among pharmacies in Malaysia, it is also our responsibility to provide consumers with an all-inclusive and comprehensive platform to improve their lifestyle. Since January 2022, we managed to recruit another 300,000 members, adding to the total 1.3 million members, which goes to show that the people really do appreciate the benefits we offer. We aim to acquire a total of 2.5 million members by the end of 2023."
Download the Caring mobile application on Google Play Store, Apple App Store, and Huawei AppGallery now to enjoy 200 complimentary welcome points for new members that can be redeemed for cash savings at any CARiNG Pharmacy outlets nationwide and via its e-store. For more information, kindly visit caring2u.com/member-privilege.