Malaysia's favourite chocolate chip cookie Chipsmore! has teamed up with Monopoly once again to present its iconic virtual board game contest – and this time, it's a definite level up.
The collaboration unveils the Chipsmore Metapoly, a reimagined Monopoly game that is filled with a new concept of properties in fascinating yet over-the-top cookie-inspired spaces. These spaces are first-of-its-kind NFTs, or non-fungible tokens to be given away as prizes.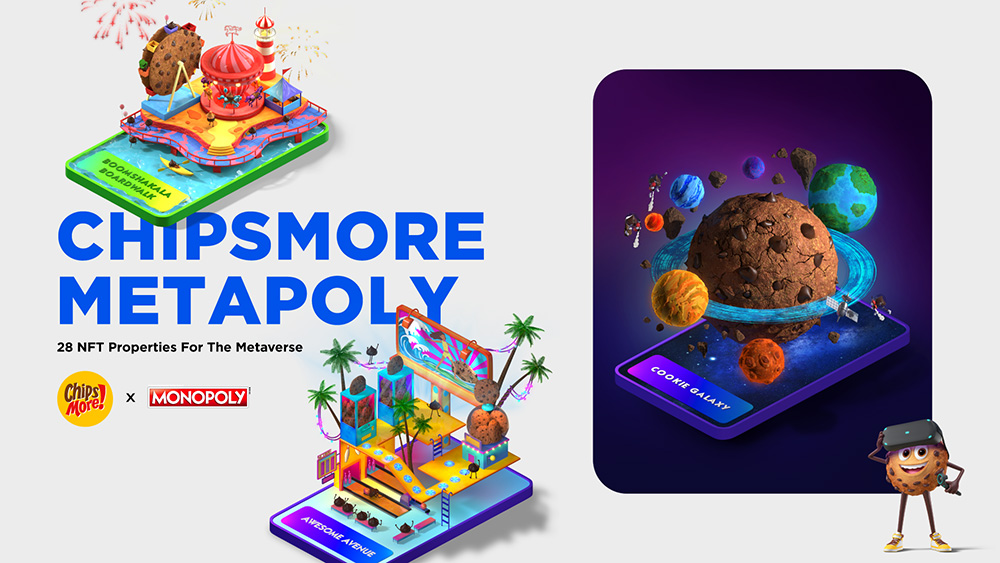 "We love working with Monopoly. We did it twice before, and the response from our fellow Malaysians was great that we decided to do it again. But the third time must be the charm – and what better way to bring the gamification to a whole new level by making our first foray into NFT," said Yvonne Lam, Brand Manager for Chipsmore Malaysia and Singapore, Mondelēz International.
The Chipsmore! and Monopoly collaboration started back in 2020. It has created an innovative platform that digitized the classic real-estate trading game for Chipsmore! fans to play and be rewarded.
There are altogether 28 exclusive and money-can't-buy NFT virtual properties up for grabs, including three units of 3D properties in the most opulent locations for the top winners. These NFTs, such as the Cookie Quarters, Crumble Castle, Cookie Galaxy, and more can be kept in possession as private collections. Other attractive prizes include gadgets like Samsung Galaxy S22 Ultra, and iPad Pro, as well as cash prizes worth up to RM200,000 altogether.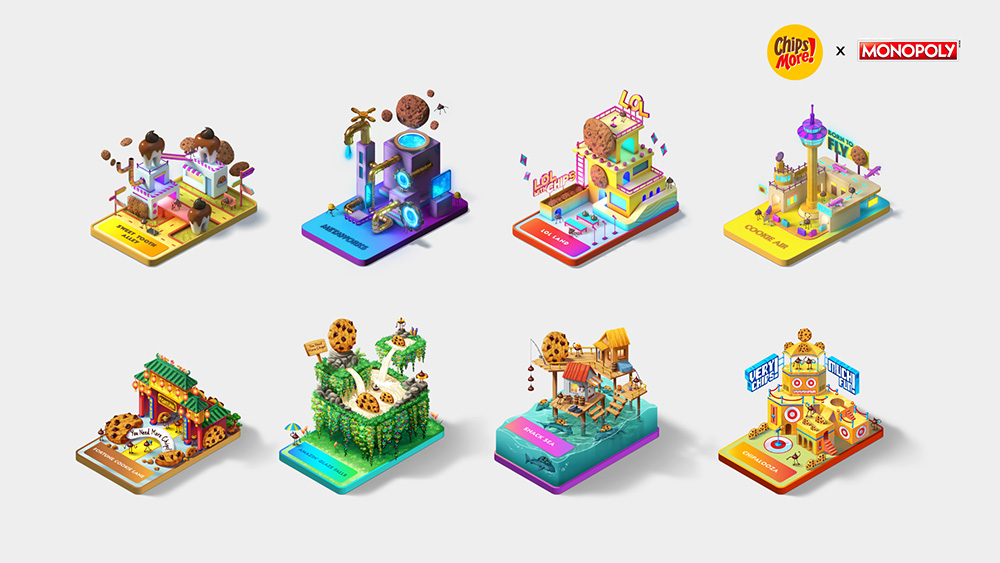 NFTs are digital assets that represent real-world objects like art, music, in-game items, and videos. The technology has become the hottest thing in the realm of branding and marketing to nurture online communities and create a more immersive experience.
"As a well-loved homegrown cookie brand, we're always seeking unexpected fun ways to engage with Malaysians. Through NFTs, we want to seize on this emerging trend to provide our fans a new experience, while connecting us with things we're mesmerised or curious about," added Yvonne.
Play Now and Be the First to Own a Chipsmore! Monopoly NFT Property
Create your profile and start playing with the free 5x dice rolls
Purchase any Chipsmore! products and upload your receipts to unlock more dice rolls
Check your ranking on the live leaderboard and keep playing to increase your winning chances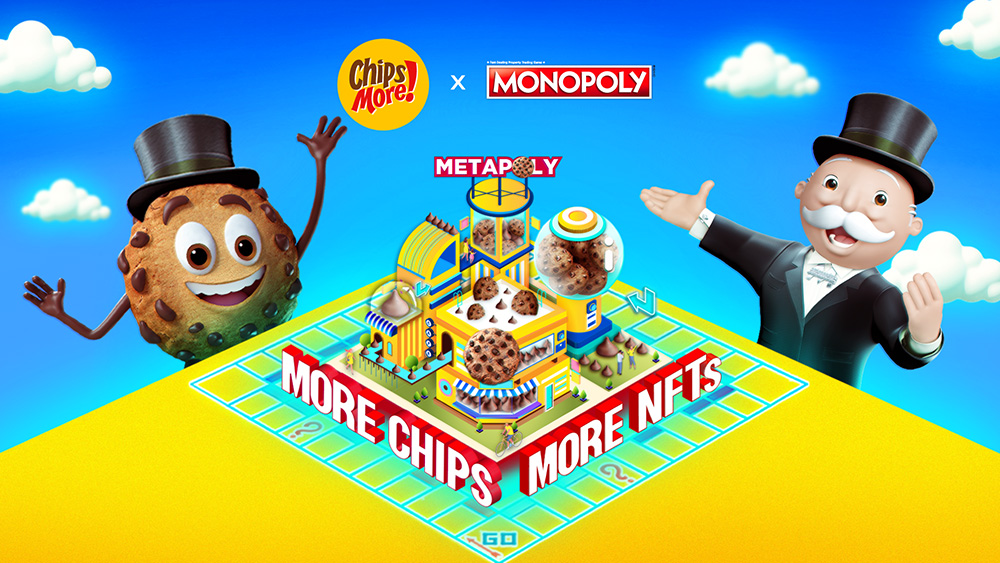 Prizes
3 Grand Prizes –
Top 3 Scorers on Leaderboard
1st prize
3D NFT property – Cookie Galaxy Samsung Galaxy S22 Ultra
2nd prize
3D NFT property – Awesome Avenue iPad Pro
3rd prize
3D NFT property – Boomshakalaka Boardwalk Playstation 5 Disc Edition
Other Prizes
Subsequent Top 25
2D NFT property 1x prize item each i.e. folding bike, smartwatch, game console, ear pods or smartphone
Subsequent Top 100
1x prize item each i.e. cash voucher, subscription, smartwatch or ear pods