In conjunction with World Pharmacists Day 2022, CARiNG Pharmacy launches the all-new Electronic Prescription Service – CariDoctor, its latest and most innovative healthcare solution for helping customers obtain free and immediate medical consultation for selected minor illnesses at all CARiNG Pharmacy stores and selected Georgetown Pharmacy and Wellings Pharmacy stores nationwide. Georgetown Pharmacy and Wellings Pharmacy is a member of the CARiNG Pharmacy Group.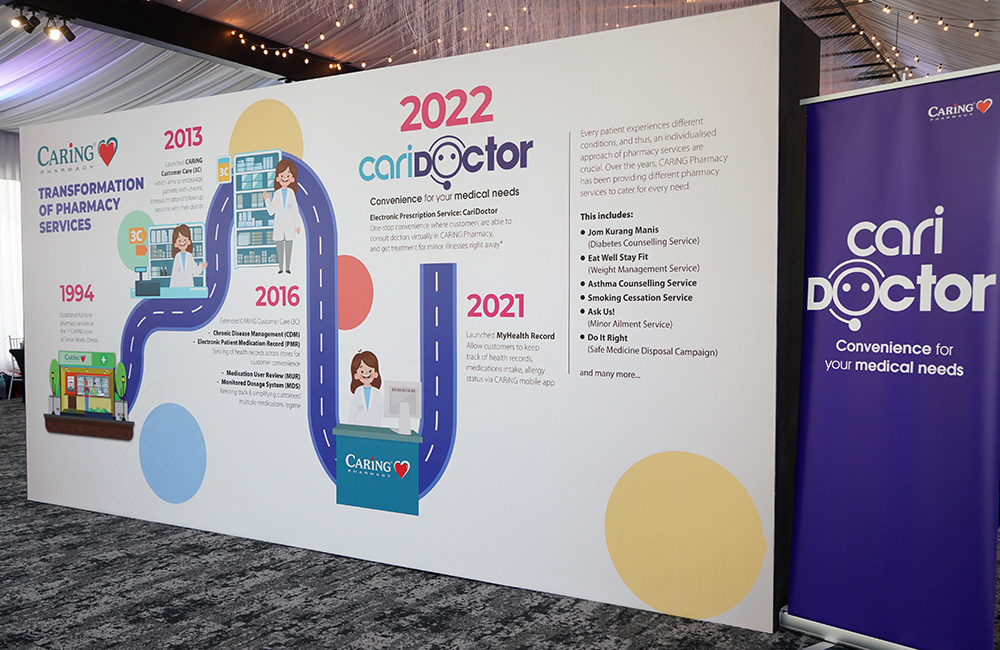 Working together with partner doctors, CARiNG Pharmacy Group has established a one-stop solution for their customers' healthcare needs. CariDoctor allows all customers to acquire seamless professional advice and medical prescription from certified doctors for selected medical needs – should pharmacists counsel further consultation. Understanding that customers have different health conditions and requirements, a more personalized approach by working together with medical doctors is deemed effective in helping them with their specific needs.
Utilizing a customized online platform, customers that require an audience with a doctor to obtain their pharmaceuticals are able to immediately communicate and consult with professionals that are trained to effectively care for patients via virtual meetings through a mobile tablet.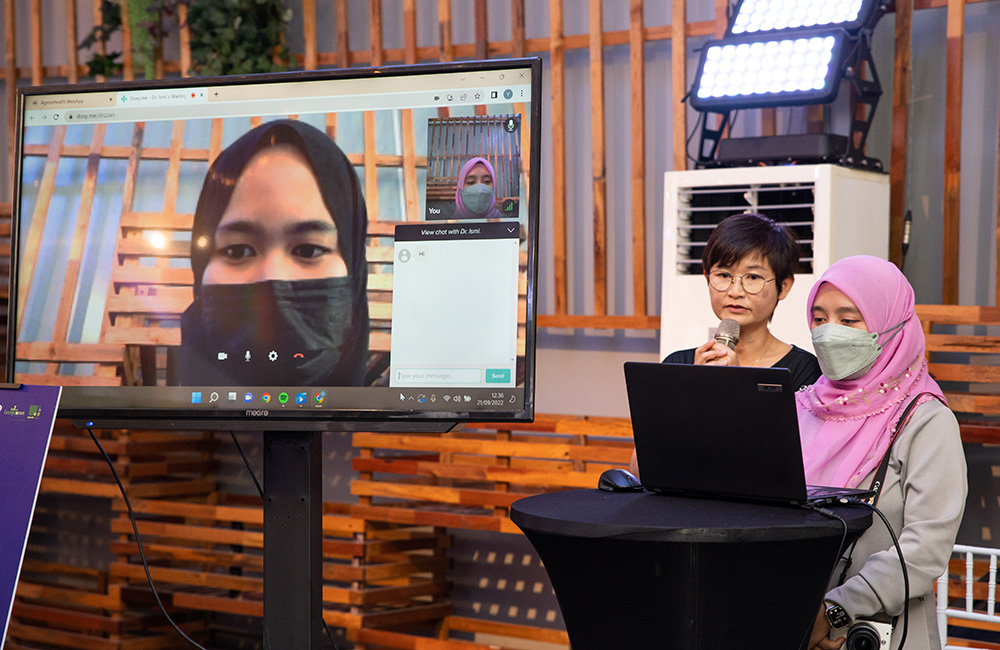 Over the years, CARiNG Pharmacy Group has continually introduced different specialized pharmacy services to cater to the varied needs of the community. Hence, in celebration of World Pharmacists Day on 25th September 2022, CARiNG Pharmacy Group is promoting better health and lifestyle in Malaysia by educating the rakyat on readily available complementary services that CARiNG Pharmacy customers can employ at any given time. These include:
Health Check (Blood Pressure Test, Glucose Test & Cholesterol Test)
Jom Kurang Manis (Diabetes Counseling service)
Eat Well Stay Fit (Weight Management service)
Do It Right (Safe Medicine Disposal Campaign)
3C CARiNG Customer Care (MyHealth Record, Medication Use Review, Monitored Dosage System & Chronic Disease Management)
Asthma Counseling service
Mr. Chong Yeow Siang, Managing Director of CARiNG Pharmacy, said, "What an honor it is to be able to play a part in offering utmost convenience for a vast majority of the community in Malaysia and at the same time promoting good health practices with our new 'CariDoctor – Electronic Prescription Service'. At CARiNG Pharmacy Group, we are constantly innovating to offer superior services that can aid a large number of people in terms of medical advisory, convenience, quality, cost, and reliability.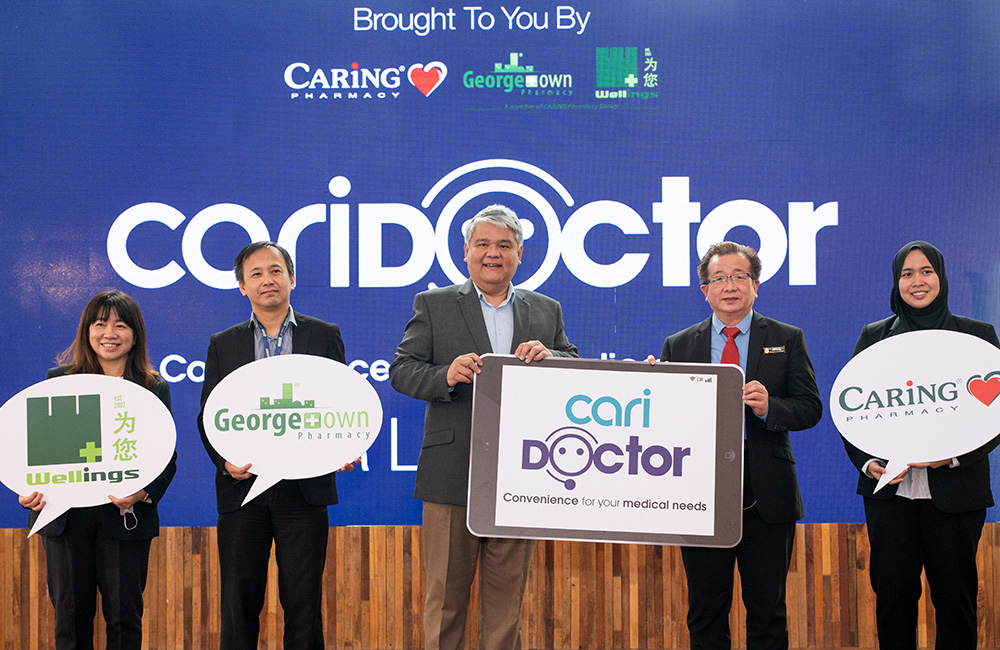 "We are proud to bring yet another complementary service to the table, and in doing so, we are able to genuinely help people from various financial backgrounds. As we celebrate World Pharmacists Day 2022, I would like to take this opportunity to invite all of Malaysia to take advantage of the free services available at all stores nationwide, to ensure a healthy lifestyle and early detection of any potential health issues."
For more information, kindly visit here.