U Mobile is excited to unveil an all-new 5G-ready postpaid line-up with U Postpaid 98 and U Postpaid 68, and they have been specifically designed to offer customers with an unbeatable full suite of features that meets their connectivity and lifestyle needs. In their research, the telco discovered that in the past two years since the pandemic started, customers' needs have evolved, and mobile connectivity is in greater demand than ever. Some other key data points that were identified include:
Data utilisation by Malaysians has increased by 47%
Average hours spent on mobile rose by 1.3 hours daily
More Malaysians are seeking data and at a younger age
The percentage of 12-year-olds owning a mobile phone leapt from 41% in 2015 to 71% in 2021
Malaysians' online search for travel-related content grew by 352%, signifying increased thirst for travel
With 5G commercial roll-out coming, consumers are on the look-out for 5G devices, but they are looking for good deals due to rising cost of living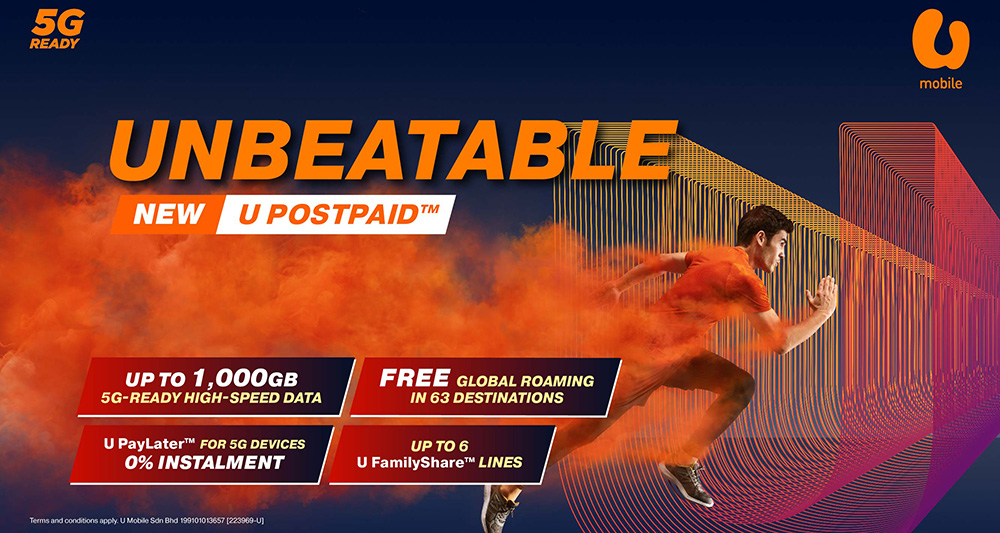 To ensure customers enjoy unbeatable high-speed data, U Mobile is the first telco to offer a massive 1,000GB (1TB) of high-speed 4G/5G-ready data with its new U Postpaid 98. Customers are able to experience true worry-free connectivity at just RM98. U Postpaid 98 customers can also share their huge 1,000GB of high-speed data and unlimited calls with up to 6 family members for only RM38 per line, making it the most unbeatable family option in the market today. Customers shopping for a new 5G device also have the option of getting the device on instalment with 0% monthly interest via U Mobile's U PayLater, or with U SaveMore, which offers more savings on device.
The U Postpaid 68 plan is suitable for individuals looking for the best value. For only RM68 per month, customers get a whopping 100GB of high-speed 4G/5G-ready data. They'll also get to enjoy unbeatable savings on a new 5G device if they bundle it with U Postpaid 68 via U SaveMore.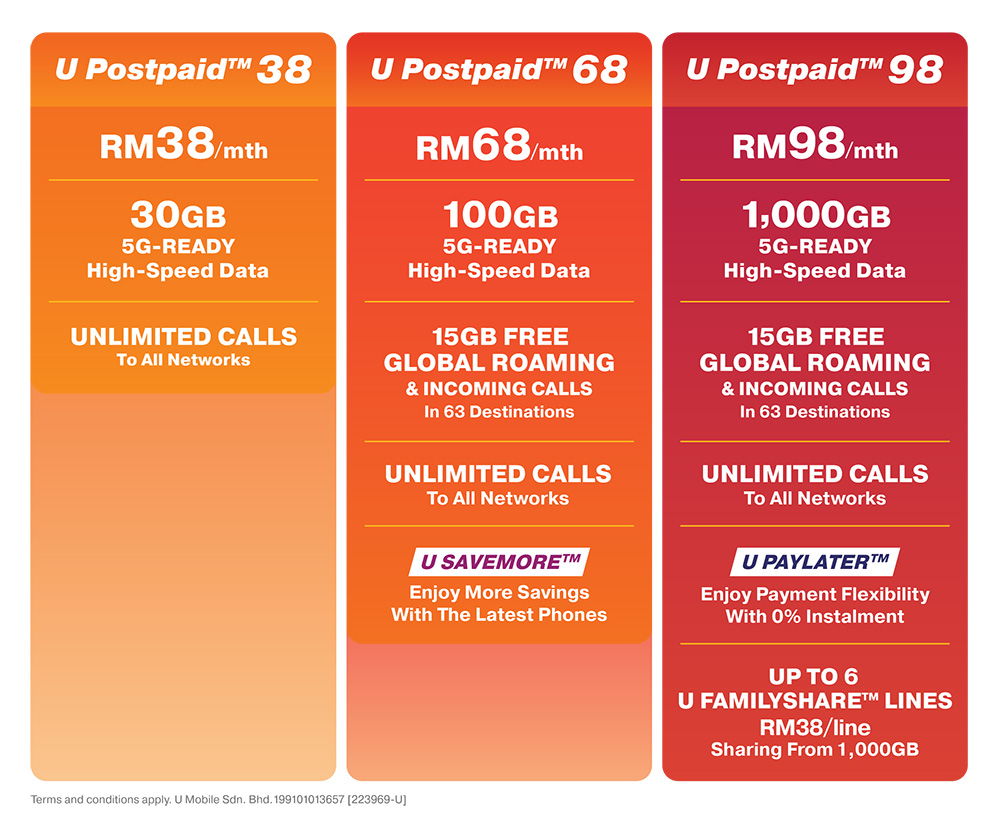 Both postpaid plans are also poised to fulfil Malaysians' wanderlust as the telco is offering 15GB data monthly to roam for free in 63 destinations, including popular locations like UK, USA, South Korea, Portugal, Turkey, Thailand and Singapore. On top of free roaming data, customers will also enjoy free incoming calls from any of the 63 destinations when abroad!
During the launch, Navin Manian, U Mobile's Chief Marketing Officer, shared with media the significance of the all-new 5G-ready postpaid range: "This new line-up of 5G-ready postpaid plans from U Mobile represents a significant shift in our approach to respond to customers' evolving needs. With U Postpaid 98 and U Postpaid 68, we have been very focused on ensuring the plans are unbeatable and also full-fledged in terms of services, with all the high-speed data you could ever need, accessible in pricing, 5G-ready and meets a family's total needs, especially in this tough economic climate."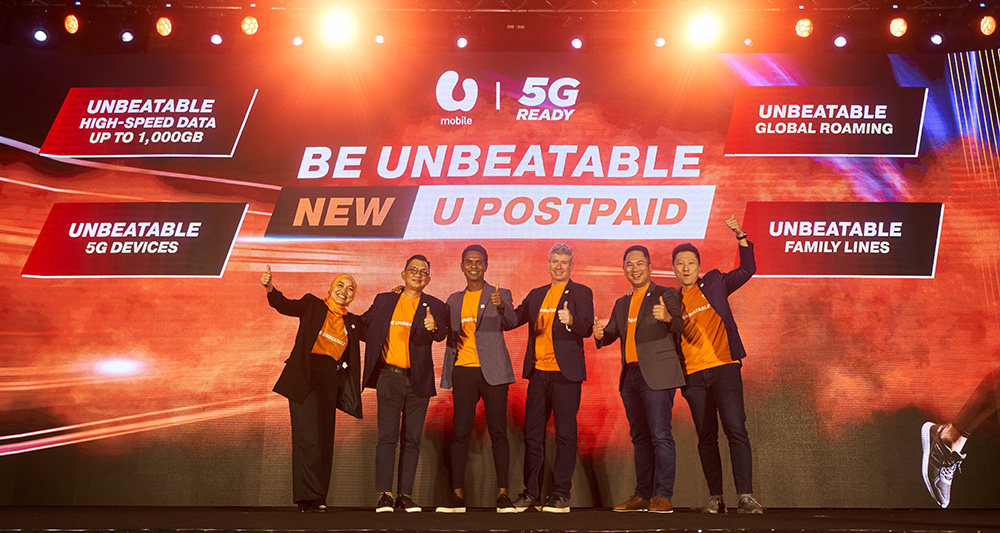 The new U Postpaid 98 and U Postpaid 68 joins U Postpaid 38, which was introduced in March this year, to form U Mobile's comprehensive range of 5G-ready postpaid plans.
For more information on these plans, visit u.com.my.