Aligned with Acer Day 2022's 'Make Your Green Mark' theme, Acer Malaysia today introduced commercial variants to the Vero series of devices to support a more sustainable future by providing businesses more options to reduce their carbon footprint. The new Vero devices include TravelMate Vero laptop, Veriton Vero Mini desktop and Veriton Vero All-In-One (AIO) desktop.
"Saving the planet won't be easy, but together, it is possible. Last year, Acer initiated the Earthion platform to tackle environmental challenges through innovative and integrated solutions. The name 'Vero' is given only to products that are designed on the Earthion platform, which must take into consideration every aspect from design, production and materials to packaging and use-life of the product. Acer Malaysia aims to help customers and businesses access more eco-friendly device options that cater to their different needs," said Chan Weng Hong, General Manager of Products, Sales and Marketing of Acer Malaysia.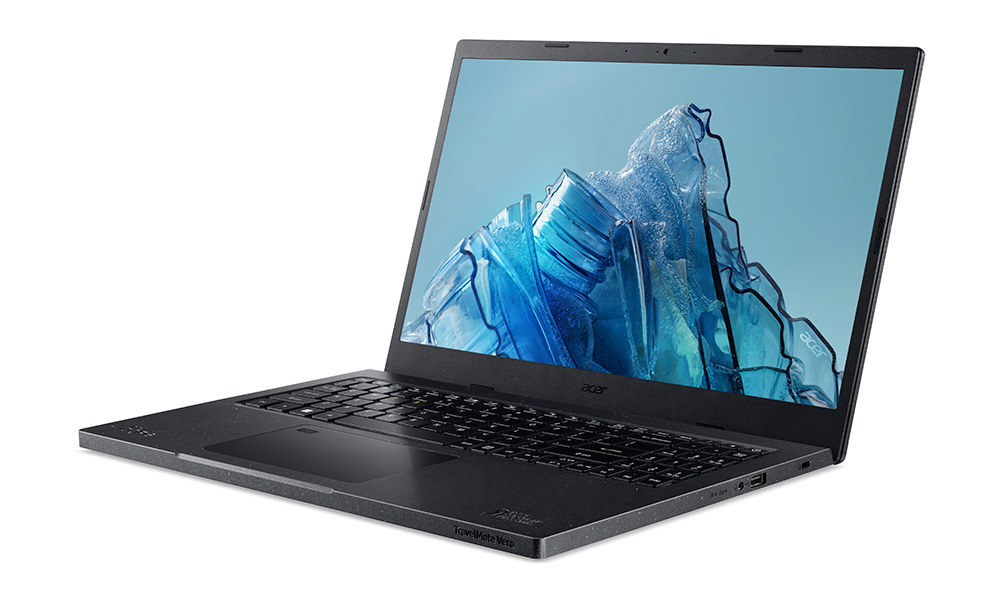 Acer TravelMate Vero
Acer TravelMate Vero offers an additional option for organizations and businesses looking for an eco-friendly commercial laptop. Maintaining its Vero essence, the TravelMate Vero chassis features 30% post-consumer recycled (PCR) plastic in its make and ships in 100% recyclable packaging. Design-wise, it is clean and made easy for maintenance or upgrades. Without compromising on durability, it is also built to MIL-STD-810G standards to withstand high usage and shocks from accidental drops.
The TravelMate Vero is powered by Intel Core i5 and Intel Iris Xe to support daily office and work usage and comes with 8GB RAM and 1TB PCIe NVMe SSD storage for rapid file loading speed. Peace-of-mind on data safety is enabled by its discrete Trusted Platform Module (TPM) which provides enterprise-level security and manageability to protect confidential business data. Acer TravelMate Vero also comes with Acer ProShield Plus, the all-in-one security solution which includes among others, encryption and decryption and biometric authentication measures.
Available immediately at Acer eStore, Acer official store on Shopee and Lazada, Acer TravelMate Vero is priced at RM3,999. Customers who purchase the new TravelMate Vero before 30 September 2022 will be eligible to redeem a free Acer Thin & Light USB Wireless Mouse, Urban Backpack as well as RM120 worth of Touch n' Go eWallet credit. Purchases made during the Acer Day 2022 roadshow will enjoy an additional RM200 off.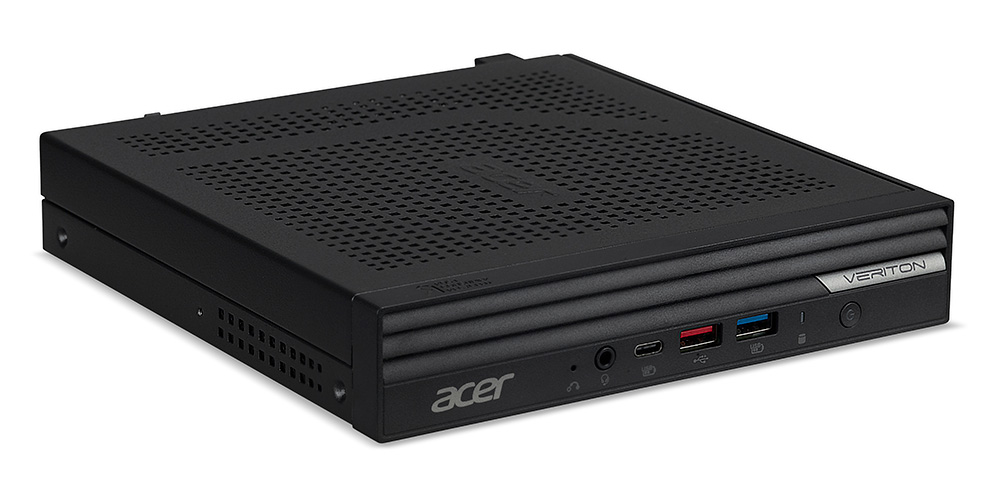 Acer Veriton Vero Mini
The Acer Veriton Vero Mini is performance packed into just a one-litre form factor! Enabling commercial-grade performance in a compact and customizable mini tower, Acer Veriton Vero Mini is made with 25% PCR plastic in its ventilated chassis and ships with 100% recyclable box. Powered by 12th Gen Intel Core i5 processor, Acer Veriton Vero Mini is equipped with 8GB RAM and 256GB M.2 SSD. The additional M.2 slot and DDR4 enable users to upgrade the PC according to their memory and storage needs.
Interestingly, users and technicians can easily access and configure functions via the keyboard or a pointing device like a mouse thanks to the Acer Veriton Vero Mini's unique graphic user interface BIOS. The Acer System Health Indicator provides a convenient dashboard overview status of each component and the indicator light on the power button will flash in red if any abnormality is detected.
Its mini size and 1.3kg light weight coupled with a VESA Mountable design allow users to find the ideal placement to keep the working table clean and neat – including mounting the Acer Veriton Vero Mini on the monitor.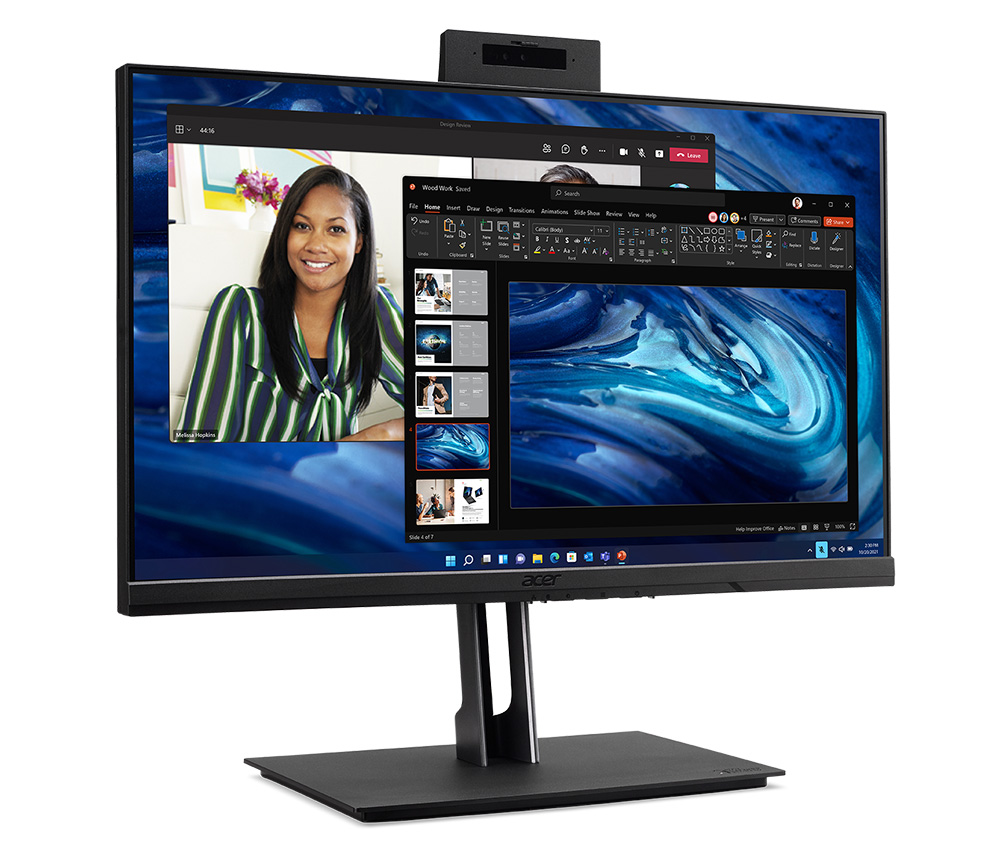 Acer Veriton Vero All-In-One (AIO)
The Veriton Vero AIO desktop is built for eco-minded businesses who are looking for sleek, elegant and space-saving computing experience. The Veriton Vero AIO consists of 30% PCR material in its make and comes with a keyboard and mouse which are also made of PCR material. Shipped in 100% recyclable packaging, the Veriton Vero AIO comes with screwless back cover that can be easily removed for upgrades and maintenance to extend its use-life.
Performance power is provided by 12th Gen Intel Core i5 while its 24-inch FHD IPS display supports wide viewing angles. Combining 8GB RAM and 512GB M.2 SSD for a smooth computing experience, it also comes with additional DDR4 slot and M.2 slots to enable memory and storage upgrades.
The Veriton Vero AIO is equipped with an InfraRed (IR) scanner for facial recognition and integrated Tobii Aware smart technology, which will automatically blur when users step away from the device and lock the screen shortly thereafter. The peeker detection technology uses subtle visual clues to alert users when someone is looking from behind the screen and it will then offer automatic or reaction-based privacy screen blur for enhanced privacy.
The Acer Veriton Vero Mini and Veriton Vero AIO retail from RM3,299 and RM4,599 respectively, customer can place their orders by emailing [email protected].
For more information, please visit Acer Malaysia's Facebook @AcerMalaysia or call Acer's Product Infoline at 1800-88-1288 (9am – 6pm, Mondays to Fridays), or email [email protected].