Insurance provider MPI Generali Insurans Berhad (KLSE: MPHBCAP) is the first insurer in Malaysia to introduce a free Car Pickup and Dropoff (PnD) service to its motor insurance policy customers towards easing their car servicing experience, aimed at delivering a fast, safe and innovative vehicle assistance service.
MPI Generali is set to provide the PnD service to their existing motor insurance policyholders in Malaysia with a sum insured of RM50,000 and above. Announced at a launch event yesterday, the service is a joint initiative with Europ Assistance, the assistance company of the Generali Group.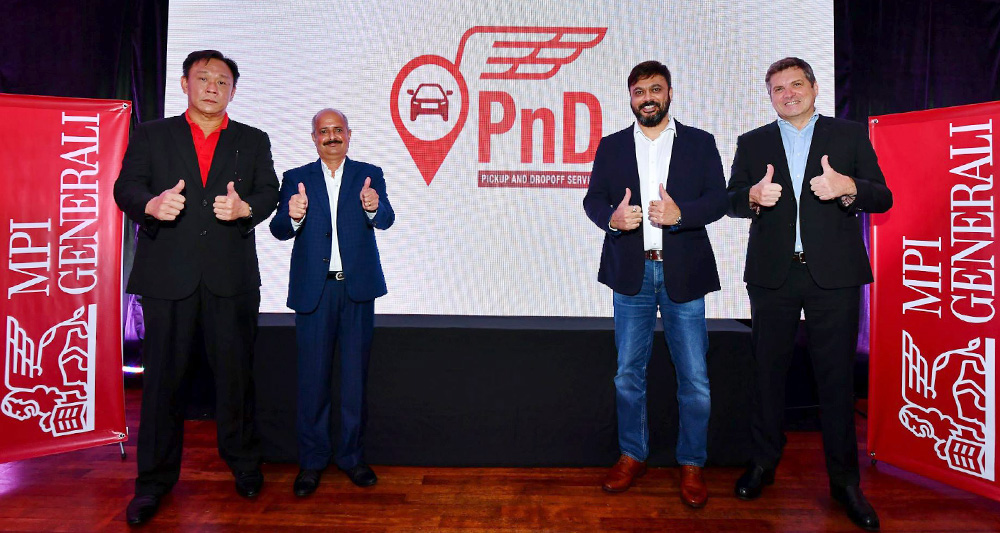 At the event, attended by more than 100 of MPI Generali's guests, a live demonstration of the PnD service was carried out, with ambassadors picking up guests' cars for a service and then returning the vehicles.
MPI Generali's PnD service is accessed through its Customer Portal, where an ambassador from Europ Assistance can be requested to pick up a policyholder's car at their chosen location, then taken to the scheduled service point and finally returned, whether to a new or same location.
The PnD facility covers the logistics handling of the car for a range of services, from regular car servicing, a car wash or polish and minor accident fixing, for an unlimited number of times per year. It is currently available in Kuala Lumpur and Selangor, Mondays to Saturdays, 8am-6pm, for active MPI Generali Private Car Comprehensive policyholders.
According to 2022 Global Data Research, Malaysia's general insurance industry is projected to reach $5.5b in 2026, growing at a compound annual growth rate (CAGR) of 4.6%. Of this, the industry's growth was boosted by strong performance in motor insurance. Motor insurance accounted for 46.5% of premiums in 2021 and is expected to grow at a CAGR of 3% from 2021 to 2026.
"We've learnt post pandemic, that it is imperative to both innovate and stay ahead of the curve, especially in the area of insurance. While we are confident of growth trajectory in 2022, we intend to distinguish ourselves by being the first in Malaysia, to offer the car pick up and drop off (PnD) service to our policyholders for free.
"Covid-19 has changed the landscape of work. The future of work is one of hybrid and this is where safety, convenience and technology have a role in reshaping the way we look at auto servicing. Customers only need to access an app or a portal to have their cars safely picked up, serviced and brought back at no charge.
"Being the first in the industry to introduce this is a strategic move for us. We foresee that this will have a positive impact on our revenue targets, as we aim to grow by 20% within a year," said K.G. Krishnamoorthy Rao, Chief Executive Officer (CEO) of MPI Generali.
The popularity of such a service is expected to increase, as clients prefer a hassle-free, time-saving, low-contact experience, concerning services needed for their personal vehicles. Globally, Europ Assistance, which partnered with the automotive technology solutions provider 21North, has a fleet of over 9000 providers, who have completed 4.5 million trips with a transaction value worth RM264 million (€55 million) annually in India, Indonesia, Singapore and Malaysia.
In November 2021, Europ Assistance had launched in Malaysia the 21North Europ Assistance platform, with standalone PnD services for vehicle owners, automotive dealers and workshops with a digitally powered pick up and drop facility. The uptake has been positive indicating a growing demand.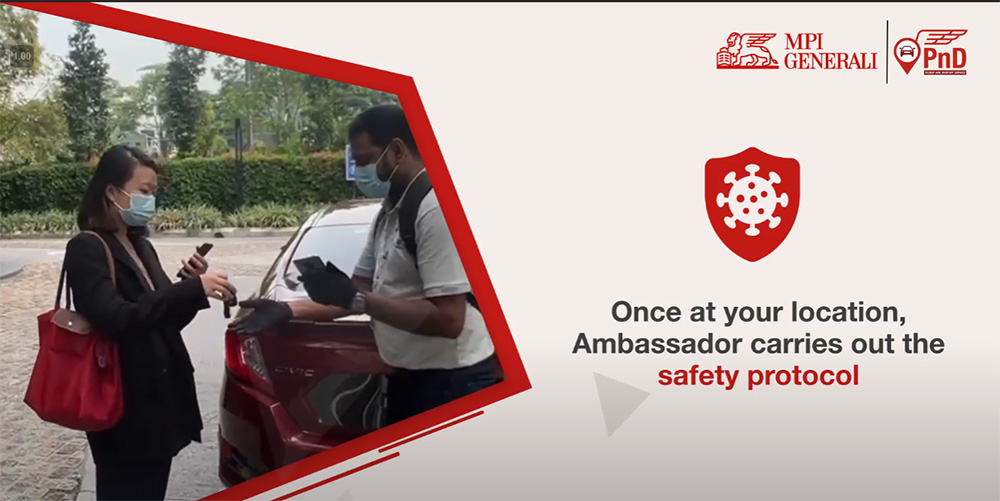 Philippe Demangeat, Chief Executive Officer (CEO) Europ Assistance Malaysia, said "We've seen very promising growth in the area of PnD in Malaysia since we started. Collaborating with MPI Generali will accelerate our development in Malaysia while providing differentiating and innovating services to MPI Generali customers".
"Having operated in Europe since 1963, and in Asia for the last 30 years, our experiences have justified this digital direction in automotive assistance, particularly across Asia. Here, in Malaysia, there is an addressable market of 15 million cars, which allows for scalable deployment, creating economical services for all. Post pandemic, we are confident in expanding further our scope of services with digital roadside assistance in case of breakdown or accident," closes Philippe Demangeat.