The first Windows laptop powered by Snapdragon 7c Gen 2 Compute Platform with garaged stylus, two-way magnetic stand and keyboard, and AI noise cancelation.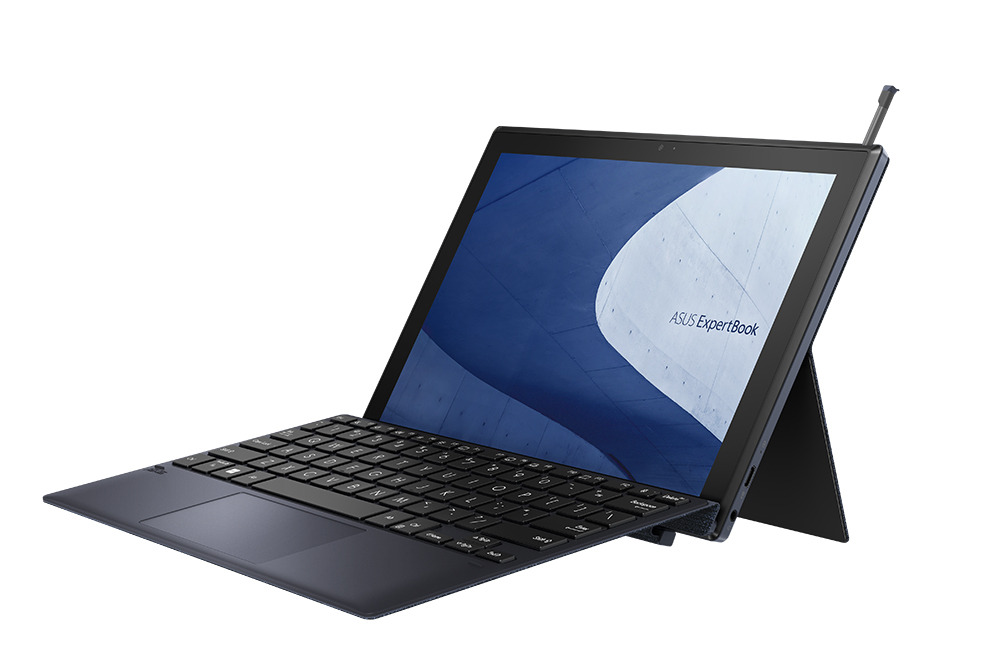 Designed for education and built for business, the all-new B3 Detachable features a slew of innovative, flexible and productivity-enhancing features. These include a detachable design with ExpertStand, a versatile dual-orientation stand and cover, plus ExpertBoard, a complementary keyboard, an expansive 16:10 multitouch screen, and inherent adaptability that allows it to be used either horizontally and vertically — in traditional laptop style or as a handheld tablet. 
Powered by a fast, efficient Qualcomm Snapdragon 7c Gen 2 Compute Platform for superb performance and serious battery life, B3 Detachable is also engineered with a fast-charging, garaged stylus3 for easy notes or annotations; AI-powered noise cancelation for crystal-clear conferencing and calls; and dual cameras to empower face-to-face collaboration or quality photo captures.
The ExpertBook B3 Detachable at a glance:-
Dual-orientation ExpertStand cover and stand, ExpertBoard keyboard, fast-charging, garaged stylus and dual cameras
AI-powered noise cancelation, one-touch microphone-mute key, WiFi SmartConnect, and 3D noise-reducing webcam
Windows 11, powered by Qualcomm Snapdragon 7c Gen 2 Compute Platform
ASUS Antibacterial Guard for cleaner, safer computing TÜV Rheinland-certified low-blue-light display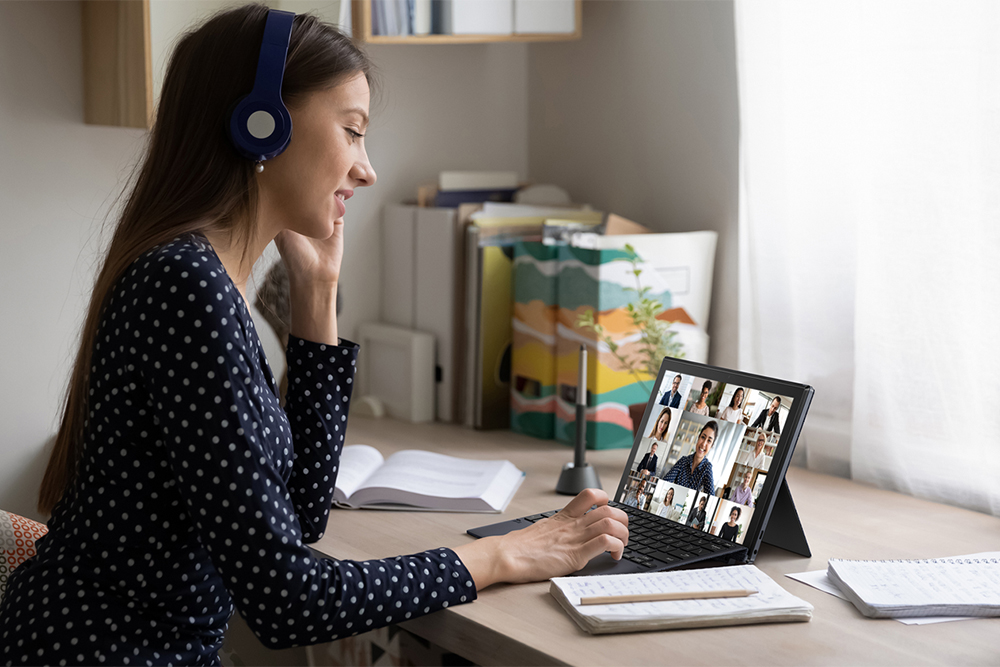 Serious versatility: Laptop and tablet modes, garaged stylus and dual cameras 
ExpertBook B3 Detachable comes with the option of ExpertStand, a robust, easy-connect cover, and ExpertBoard, a style-matched keyboard with a comfortable 1.5 mm key travel. Detachable, magnetic and stain-repellent, the optional ExpertStand cover doubles as a dual-orientation prop, while the optional ExpertBoard connects just as easily for instant efficient input — meaning B3 Detachable is as versatile as it is mobile. It can be used in the hand, as a tablet or as a traditional laptop. It can also be stood vertically or horizontally for viewing files or entertainment. This makes B3 Detachable ideal for online classes, study, work meetings, movies and more.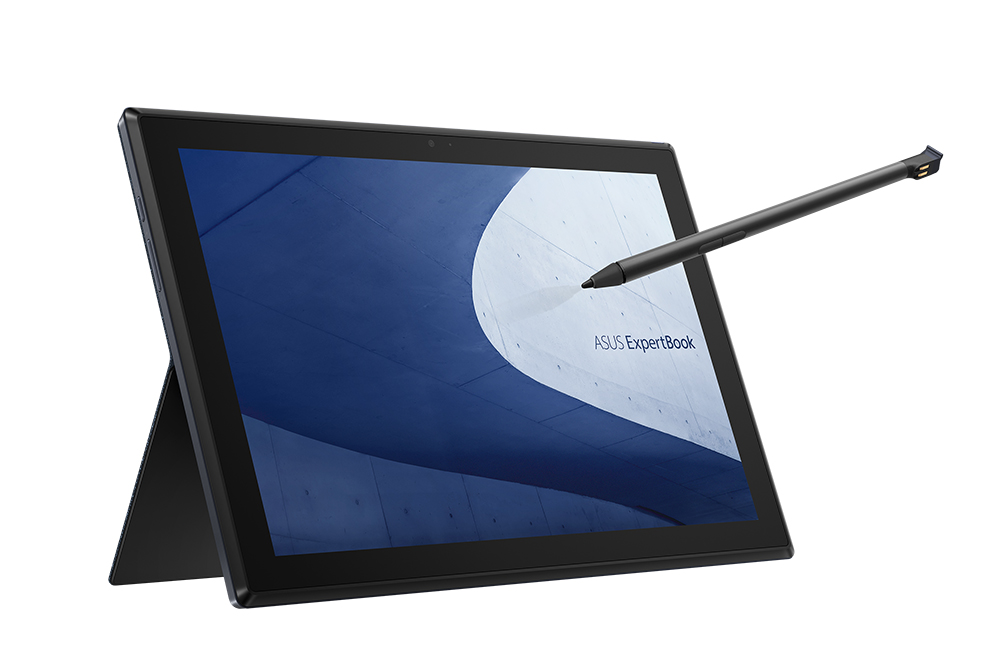 The option of a garaged stylus further enhances the versatility of B3 Detachable, helping users to get every detail just right — from drawing and taking notes to annotating illustrations or marking documents. The built-in holder keeps the pen close at hand and minimizes the chance of it being misplaced. It also charges quickly, with a 15-second top-up providing enough power for 45 minutes of use. B3 Detachable also benefits from standard, user-facing webcam along with a high-resolution 13 MP world-facing camera. This empowers users to enjoy the best of both worlds: the ability to conduct clear video conferences and calls, and to capture high-quality photos and videos.
Ready for remote work or study: AI noise cancelation, mic mute, WiFi SmartConnect and 3DNR 
Following the pandemic, the trend of hybrid working has increased — and so too has the demand for better tools and applications to support this. Indeed, a recent Gartner survey4 found that 37% to 40% of workers would prefer to work only or mainly from home. Therefore, to level up remote learning and conferencing quality, ExpertBook B3 Detachable includes numerous features to boost remote experiences.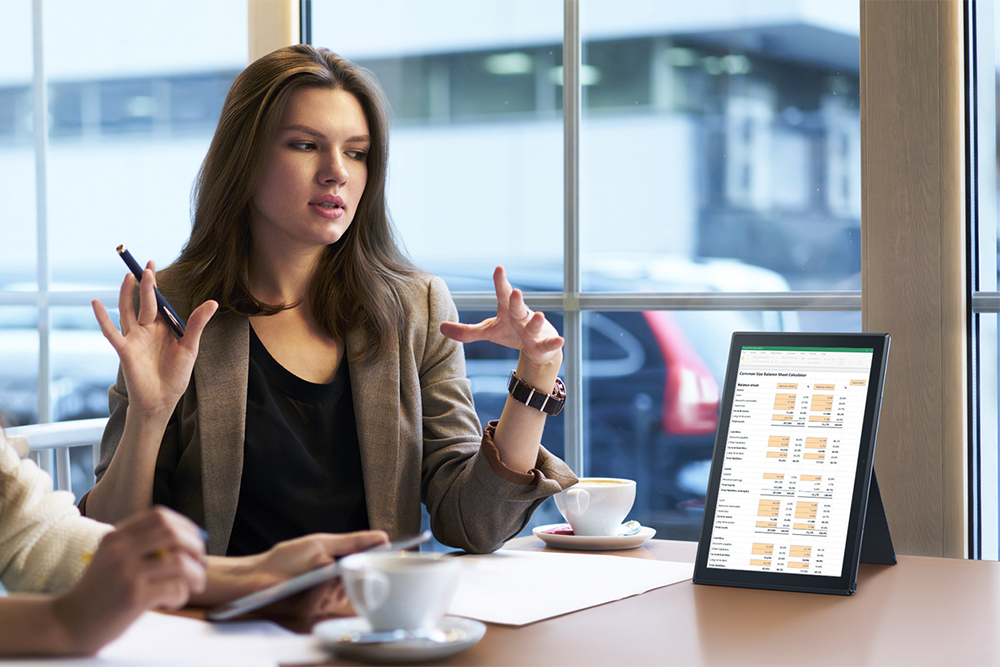 Chief among these is AI-powered noise cancelation. This integrated technology includes an upstream function to filter noise around the speaker. This ensures minimal distraction for high-quality communication, so it's just like being in the room with other people — making it perfect for the modern worlds of hybrid work and learning. For added convenience, a mute key is located at the top of the keyboard to instantly silence the microphone, ensuring privacy is only ever one tap away.
For the best wireless connectivity, ExpertBook B3 Detachable incorporates ASUS WiFi SmartConnect to seamlessly connect to the best WiFi at greater distances than ever before. Combined with the latest Bluetooth 5.1 that enables connections to favorite devices with minimal impact on battery life, ExpertBook B3 Detachable empowers users to do whatever they need, wherever they need. 
Face-to-face meetings, tutorials and chats are also assured to be clear and vivid with ExpertBook B3 Detachable, as its webcam employs innovative ASUS 3D Noise-Reduction (3DNR) technology. This reduces up to 94% of the random noise that naturally affects any camera, especially in low-light situations, greatly enhancing image quality without affecting exposure or detail levels.
Effortless efficiency: Qualcomm Snapdragon 7C Gen 2 CPU, long battery life and Windows 11 
For smooth learning experiences and efficient productivity to breeze through business tasks, ExpertBook B3 Detachable is powered by a Qualcomm Snapdragon 7c Gen 2 Compute Platform. This ensures a long battery life, and supported by the power of Windows 11, enables B3 Detachable to switch seamlessly between laptop and tablet modes. B3 Detachable also includes ASUS ExpertWidget to deliver just a little boost to everyday productivity. This unobtrusive tool empowers users to create their own keyboard shortcuts, through the intuitive combination of the Function (Fn) and the 1–4 number keys.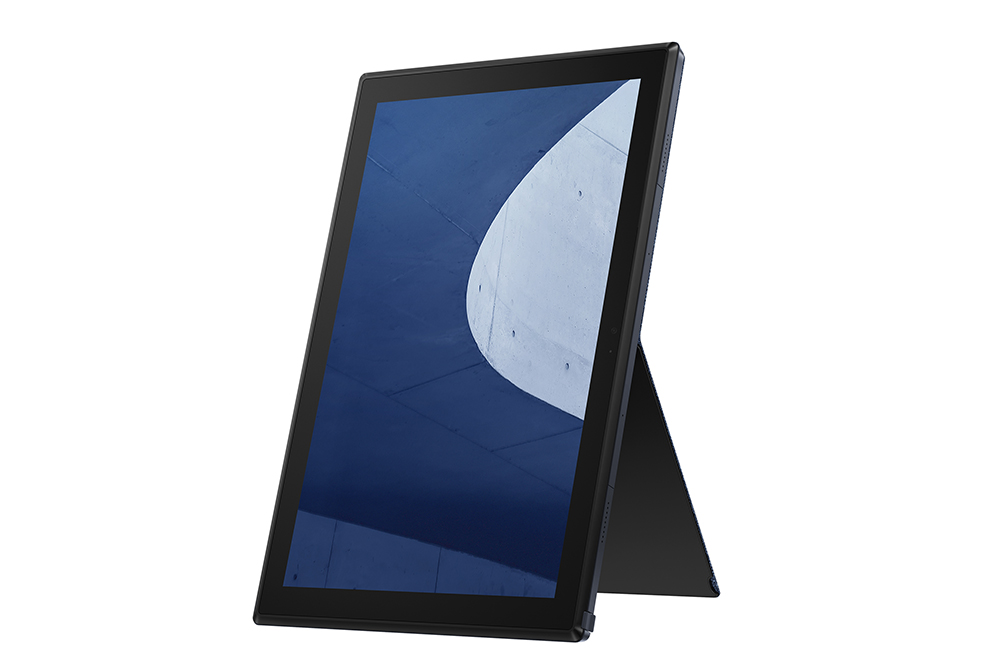 Everyday protection: ASUS Antibacterial Guard and TÜV-certified display 
ExpertBook B3 Detachable offers extensive design elements and features to improve everyday experiences, hygiene and comfort.  For example, the surface of any laptop harbors thousands of potentially harmful bacteria – so to keep ExpertBook B3 Detachable clean and safe, it is treated with ASUS Antibacterial Guard. This special coating protects the keyboard, touchpad and palm, and has been scientifically shown by the internationally recognized ISO 22196 standard to inhibit bacteria growth by more than 99% over a 24-hour period. ASUS Antibacterial Guard is also made to withstand alcohol-based cleaning products and hypochlorous acid water, so the surface of B3 Detachable stays sanitary for longer — limiting the spread of harmful bacteria. 
ExpertBook B3 Detachable also features a beautiful 16:10, multitouch screen that provides intuitive input for modern learning and working experiences. This display has been certified by the experts at TÜV Rheinland has having low blue-light emissions, helping to protect users' eyes from potential harm during extended work or study sessions.
AVAILABILITY & PRICING
ASUS ExpertBook B3 Detachable will be available from late-July 2022 in Malaysia, priced from RM2099. Please contact your local ASUS representative for further information.