A new season of Astro Arena's Netball Super League will return to fire up the court from 3 to 26 June 2022. The upcoming season will feature its first title sponsor and officially be called sooka NSL 2022.
The 4-week competition will be played at Stadium Juara and is opened for fans to watch live action court side. The KL Wildcats will be defending their title from NSL's inaugural season against the other teams Johor Jewels, Selangor Angels, Perak Phoenix, Melaka Mystic, Negeri Sembilan Venom, Kedah Sunshine and Pahang Tulips.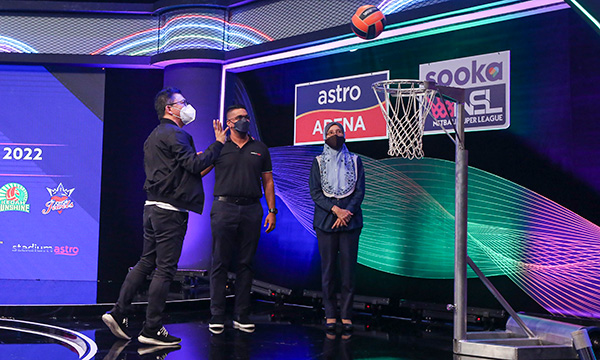 YB Senator Dato' Sri Ti Lian Ker, Deputy Minister of Youth and Sports said, "We're proud to see the collaboration between Astro Arena and the Malaysian Netball Association (PBJM) to elevate netball in Malaysia through NSL, which champions the participation of more women in sports and in particular, netball. It has become the best platform to discover new netball talent in each state, attracting and giving more opportunities to younger players to play in the professional arena"
Alwiyah Talib, Malaysian Netball Association President said, "We look forward to having fans join us at sooka NSL for the first time, enlivening the atmosphere and lifting the spirits of teams playing at Stadium Juara. This season will be more challenging for teams with a new round robin format where all teams will face each other once, making it more entertaining for fans. Young and energetic players in teams will get to test their skills and challenge seasoned national players, while the introduction of foreign import players makes for more exciting gameplay. sooka NSL 2022 is also a good opportunity for our national players to get themselves ready for the Asian Netball Championships in September, leading to Netball World Cup qualifiers in October."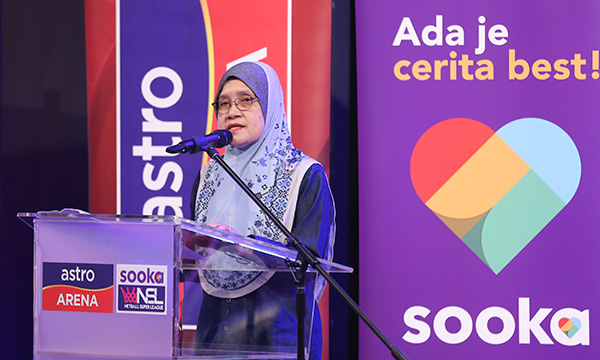 Preman Parameswaran, Head of Business Development of Astro Arena said, "sooka NSL 2022 is just the second season with many more to come. NSL's inaugural season last year reached an encouraging 3 million viewers on Astro Arena channel on TV and Astro GO; and registered 679K views and engagements on digital platforms. With the outstanding performance of our national squad in Southeast Asia, we believe NSL has the potential to be the renowned arena for netball regionally. To realise this dream, we hope more corporate bodies join us in our efforts to develop netball in Malaysia."
NSL welcomes its first title sponsor, sooka, a new streaming services that offers live action of local and international sports, dramas, films and reality shows along with sooka Originals, and the hottest content with sooka First Access. All of these content can be streamed for free, with a paid option, and can be enjoyed via the sooka app or a Smart TV any time.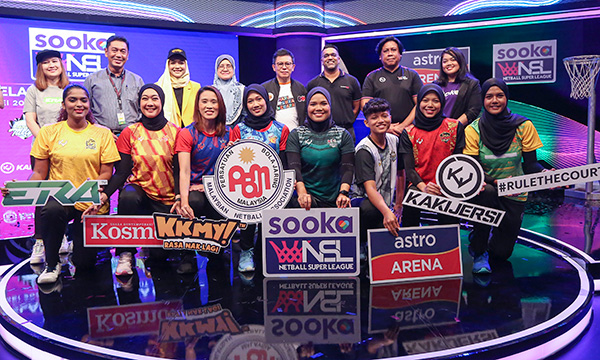 NSL also has its first official apparel by local clothing brand Kaki Jersey, along with KrupKrup Malaysia as the official snack for sooka NSL 2022. NSL also has the continued support of Kosmo! as the official media partner and ERA as the official radio.
Fans can purchase tickets at www.tickethotline.com.my to watch the NSL 2022 at Stadium Juara every Friday, Saturday and Sunday from 3 – 26 June 2022, or watch on Astro Arena (CH801), or on the sooka app available on Google Play or Apple App Store.