HUAWEI Malaysia launched the all-new HUAWEI WATCH Fit 2, HUAWEI Band 7 and HUAWEI WATCH KIDS Pro 4. From the technologically advanced hardware setup to the thoughtful and practical software applications, HUAWEI wearables come with advanced fitness features, specially tailored for fashion and wellness-conscious consumers in all-age.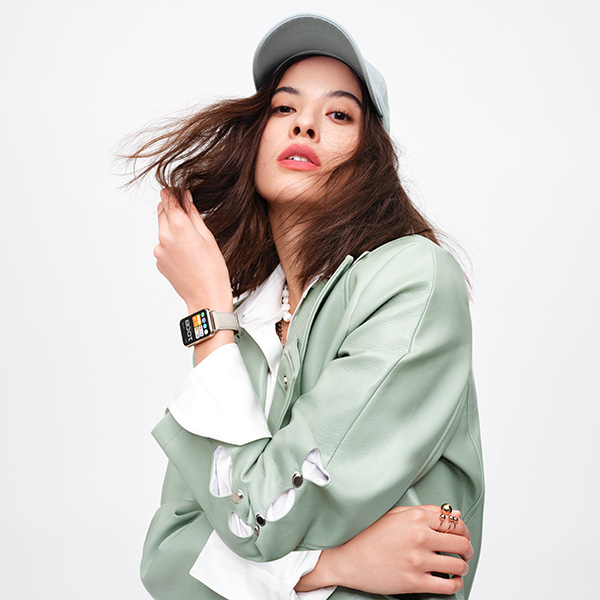 HUAWEI WATCH FIT 2
The WATCH FIT 2 is designed for users looking for a simpler solution. It packs with intelligent features specifically designed to help users work out anytime, anywhere. Made for daily use, it is HUAWEI's first smartwatch with an animated personal trainer, which offers free, one-on-one personal training across seven workout courses including strength training, abdominal circuits and more.
The fitness experience is also set to be even better than before, with 97 workout modes as well as an animated fitness coach. Runners of all abilities can use HUAWEI's running ability index, which assesses user's height, age, weight, fitness and running experience, to create a bespoke training programme just for them.
Furnished with sleek and smooth design and four colourways, Isle Blue, Midnight Black, Sakura Pink and Moon White, the 1.74 inches AMOLED HD HUAWEI FullView display giving user a at-a-glance health statistics like blood oxygen saturation (SpO2) and all-day stress tracking.
Thinnest Smart Fitness Band, HUAWEI Band 7
Comes in at a mere 16g in weight (with strap), and measures 9.99mm in thickness, users can barely feel the device when they are wearing it for sleep, work, or exercise. It is a dedicated companion, designed to create a 24/7 exercise and health improvement experience, to help users discover new ways to live a healthy and active lifestyle. It is a discreet smartwatch that is ideal for individuals who are looking for something small and light.
Available in Graphite Black, Nebula Pink, Wilderness Green and Flame Red to match user's style and outfit. The colour has been precisely adjusted to match the fiberglass reinforced polymer watch body, together with the delicate metal texture coating to offer a youthful design.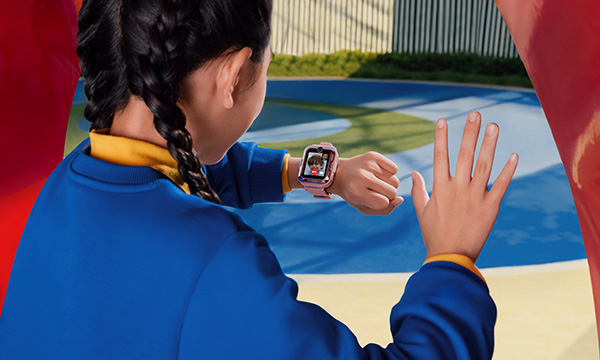 HUAWEI WATCH Kids 4 Pro for Little Ones
The HUAWEI WATCH KIDS 4 Pro will surely delight children with an interesting design and light indication, and parents will appreciate the ability to accurately determine the location and video calls. With the 5MP front camera, the HUAWEI WATCH KIDS 4 Pro supports HD video calls using HUAWEI MeeTime. Users can make HD video or voice calls on the HUAWEI WATCH KIDS 4 Pro with contacts that own Huawei devices, such as phones, visions, and tablets.
With years of accumulated technological expertise in the field of communication, HUAWEI WATCH KIDS 4 Pro applies nine levels of AI positioning technologies. Thanks to the GPS, Beidou, GLONASS, A-GPS, WLAN positioning, base station positioning, indoor positioning, accelerometer-assisted positioning, and SOS camera assisted positioning, HUAWEI WATCH KIDS 4 Pro can accurately record location every 120 seconds. Parents will also receive notifications when their children leave or enter the Safe Zone.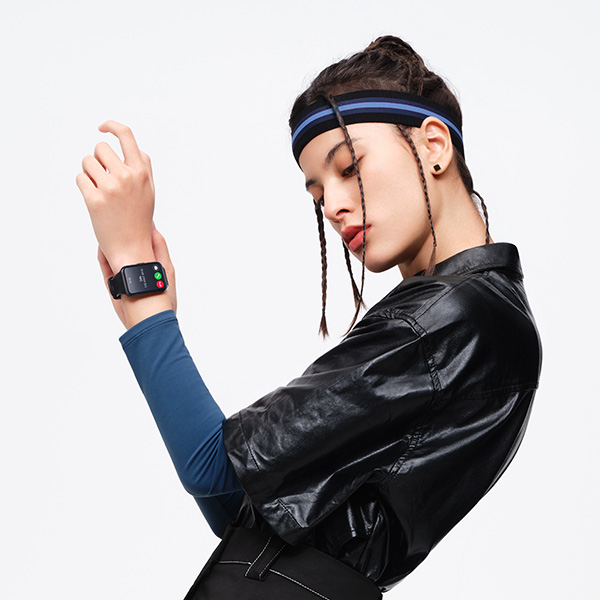 Irresistible Design, Flawless Performance
Smartwatches in the past have often been bulky and unattractive, prioritising function over form – but the HUAWEI WATCH FIT does both. With its lightweight feel and sleek design, it redefined the smartwatch as a desirable fashion accessory, challenging its users to look great, while taking their workouts to the next level.
The HUAWEI Health App offers a wide range of ways to promote a healthy lifestyle. Users can customise a training plan, including daily steps, workouts, standing hours and more, which the app will remind them of every day, and offer positive feedback to keep users feeling good about maintaining a healthy lifestyle.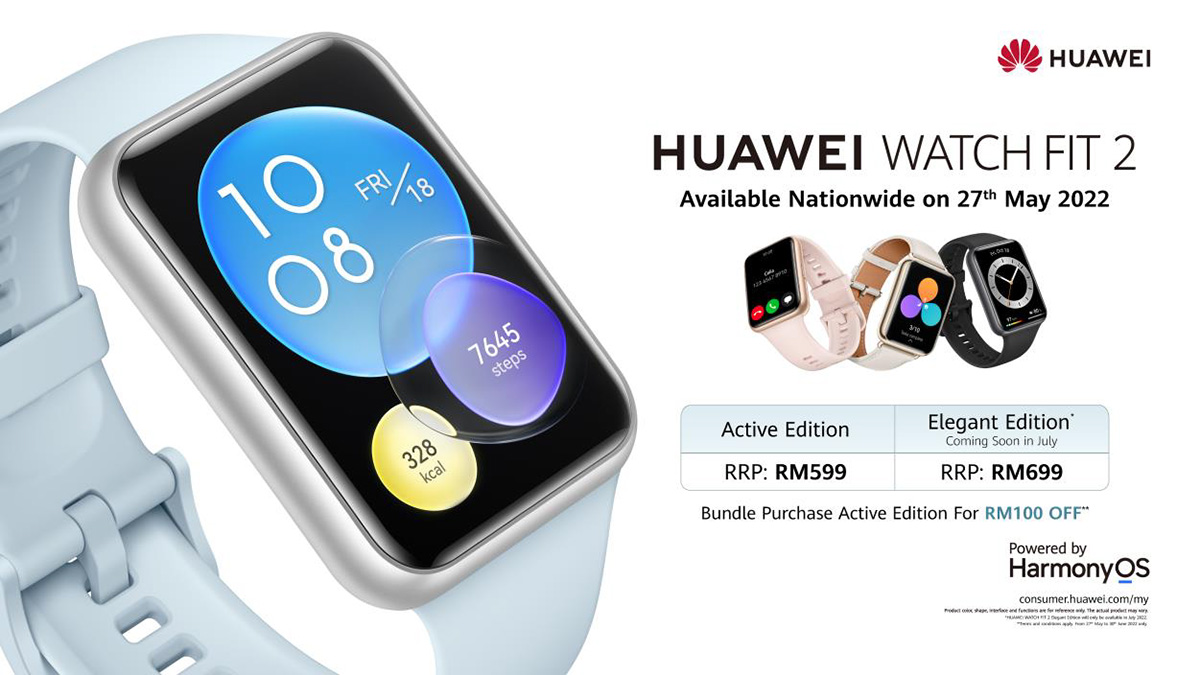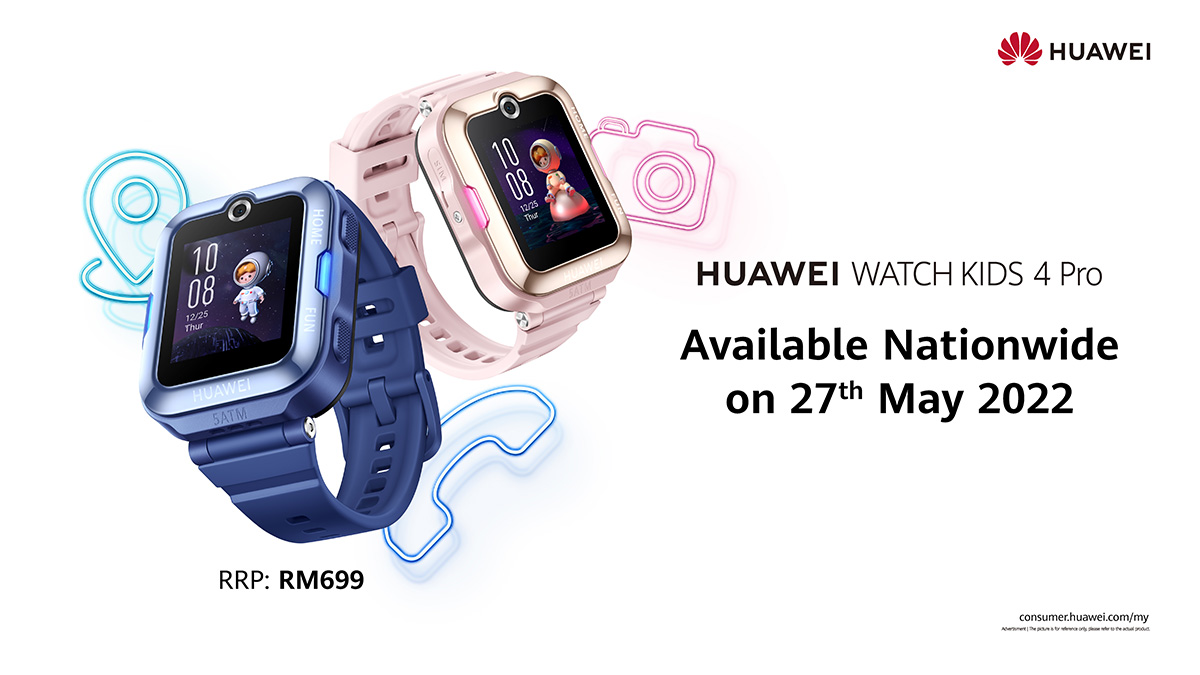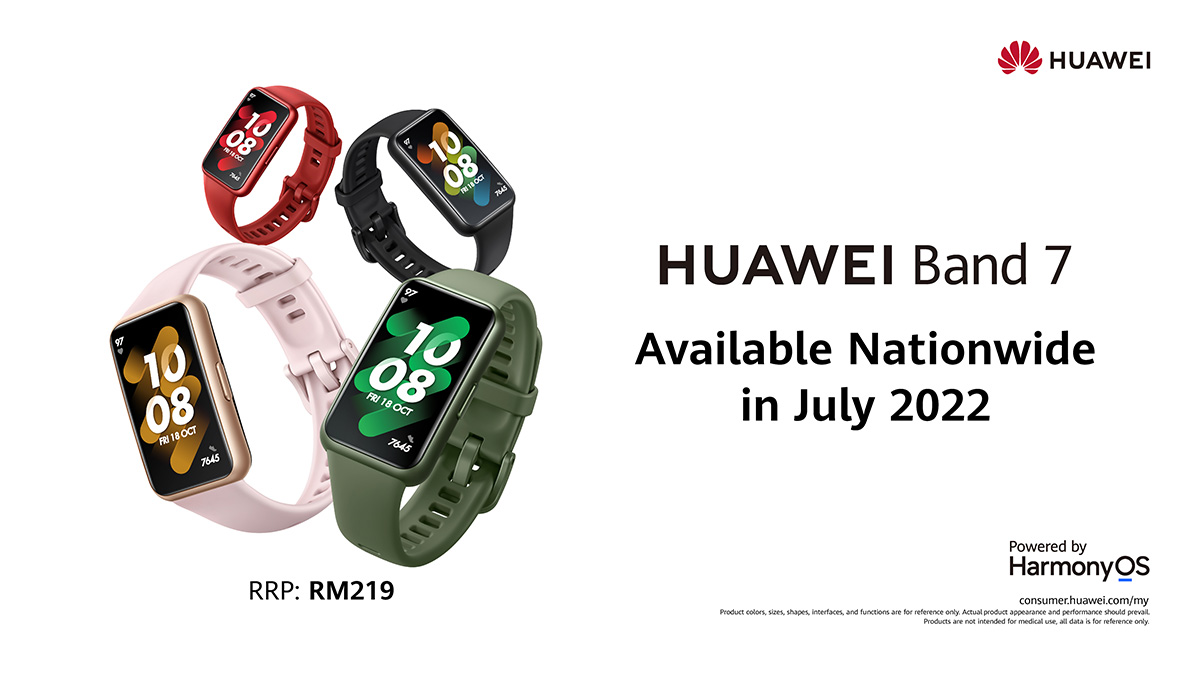 Price and Availability
The HUAWEI WATCH FIT 2 Active Edition (Isle Blue, Midnight Black and Sakura Pink) will be made available nationwide from 27 May 2022 at RM599. Get two (2) HUAWEI Watch Fit 2in bundle and enjoy RM100 OFF while the HUAWEI Watch FIT 2 Elegant Edition (Moon White) will be available in July.
Meanwhile, consumers can purchase HUAWEI WATCH Kids 4 Pro at RM699 starting from 27 May 2022.
HUAWEI Band 7 will be made available nationwide in July at RM219.
Visit HUAWEI Official Website and HUAWEI Official Facebook Page for more information on newly launched products.