From 15 April to 16 May 2022, MyTOWN Shopping Centre (MyTOWNKL) continues the tradition with an array of traditional delicacies and charming ornaments by presenting 'Salam Ideal-Fitri', a celebration of Malaysia's heritage and culture.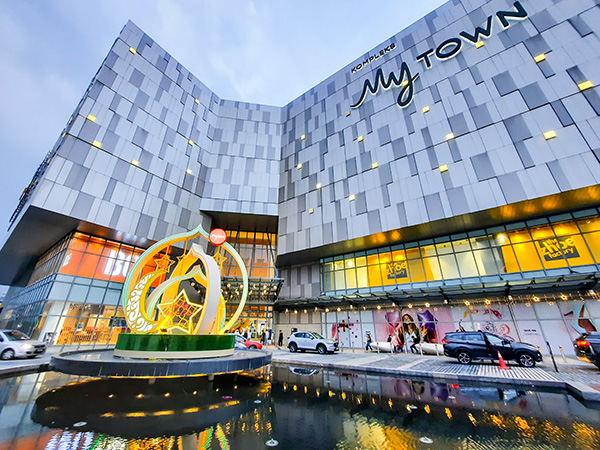 Showcasing the traditional bamboo 'rumah kampung' setting inspired by Malaysian anyaman exterior and timber wall panels to create a warm and comfortable interior. The timeless elegance and charming setup are set to bring contemporary vibe and enhance traditional design in bringing favourite memories of celebrating Hari Raya at kampung.
Malaysians visit shopping malls during the festive season to admire the decorations, dive into festivity mood, and treat themselves to dining and shopping. A wide variety of exciting merchandises – from exclusive collection of hijab to sophisticated 'batik' and fashion are available at the Marketplace located at Central Town.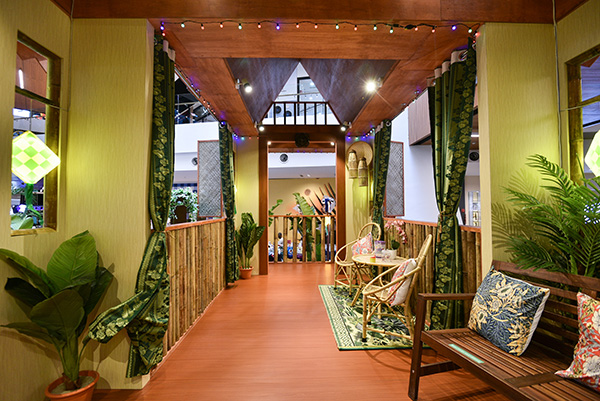 To hype up the celebration, MyTOWNKL & IKANO Centres released 'JumpaVerse'. The brand film highlights the message that though online world can be convenient and prompt, social connection is much better in the physical world. The video represents the spirit of Aidilfitri and in line with MyTOWNKL's commitment in bringing togetherness. Watch full video in HD on MyTOWN Shopping Centre YouTube.
"For two years we celebrated Hari Raya in the new normal where we had virtual open house, video calls to wish each other 'Selamat Hari Raya', and had to shop baju raya online without being able to try it on. It is time to reduce our time online and increase friends and family bonding time, so let's "JumpaVerse" in MyTOWNKL," said Encik Mohd Azhan Che Mat, Centre Manager of MyTOWN Shopping Centre. "Jumpa-jumpa" with your loved ones and feel the Raya atmosphere at MyTOWNKL," he continues.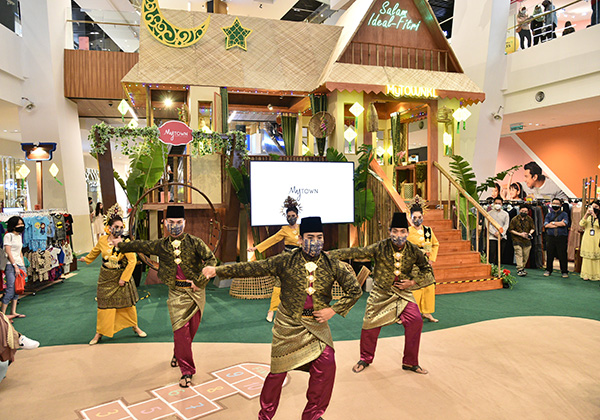 To get into the festive spirit, shoppers are introduced to various cultural performances such as Traditional Dance, Kompang Performance, and Raya Melody starting from 23 April 2022. Signature Tiga (3) Sekawan Kuih mascots will also be making their appearances to meet and greet their fans. Please refer below schedule for reference:

In addition, MyTOWNKL App members will be rewarded with special gifts when they shop during this festive period. Redeem Sampul Ideal-Fitri, Ideal-Fitri Ceramic Bowl, Ideal-Fitri Serving Pot, or even an exclusive Salam Ideal-Fitri Bundle with a minimum of 50 points. In addition, shoppers may present their MyTOWNKL App to receive complimentary premium-quality dates, the perfect date to break a fast. For more information, please visit mytownkl.com.my.
* Terms and conditions apply.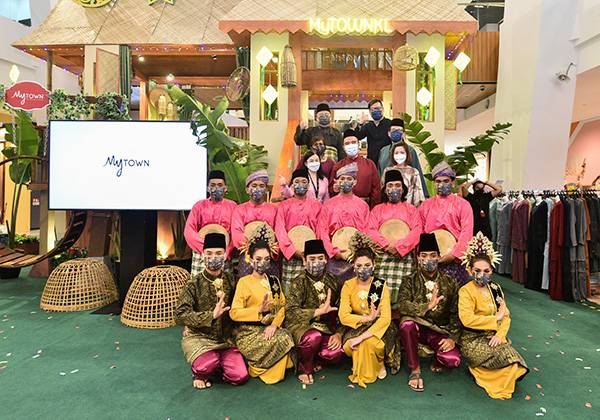 In conjunction with the Ramadan month, MyTOWNKL also join the sustainability movement with Kloth Cares, aim to reduce fabric in our landfills. Recycling is not only limited to paper, glass, aluminium, and plastic; unwanted clothes can be avoided from ending up in landfill with a new lease of life to be reused or recycled.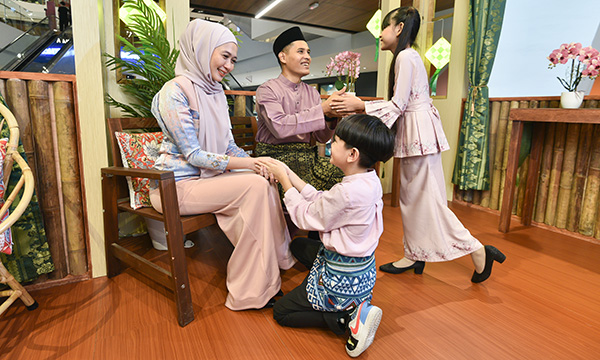 "During Ramadan and Raya, there are a lot of good deeds: forgiveness, family members connecting, scrumptious food during berbuka, more prayer and devotion. But there is one good thing we are hoping to see more of this year – eco-friendliness. With waste going up, we have to start thinking about its impact on our environment – and what better time to start than during Ramadan," Encik Mohd Azhan continues.