MyTOWN Shopping Centre (MyTOWNKL) continues to conquer the spirits with the launch of "The Best Christmas Yet-i" to welcome this year's Christmas festivities. Inspired by the grandeur of wonder tale, "The Best Christmas Yet-i" showcases the dazzling brilliance of Yeti Snow Mountain from now until 2 January 2022.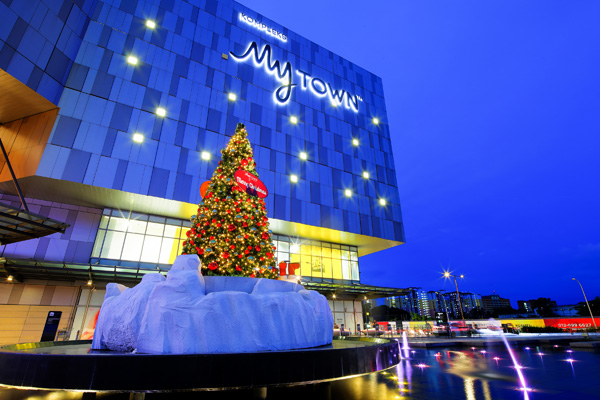 "Christmas is the perfect time to celebrate love and to create memories that will last forever. It is all the emotions bundled and wrapped together to gift your near and dear ones. In spreading joy this festive season, we produce an emotional yet inspiring animation to capture the spirit of sharing love," said Encik Mohd Azhan Che Mat, Centre Manager of MyTOWN Shopping Centre.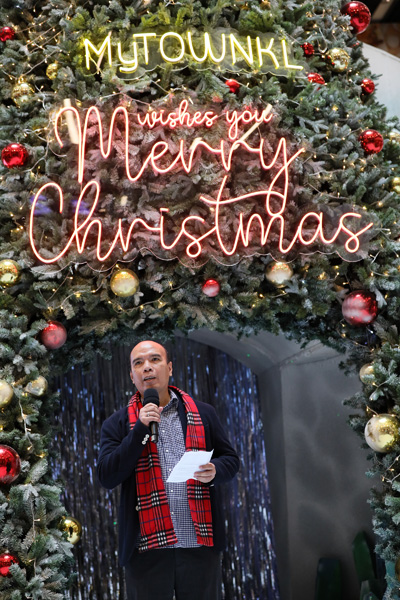 The animation story revolves around the main character – Yeni, who lives in a hidden village in a mountain. Every year, the only visitor during Christmas at the village is the cold wind. As Christmas draws nearer, Yeni is constantly experimenting new ways to reach out to that house of a jolly, fat, and bearded man, which crowned the gentle hill where the Santa Village is located. Watch full video in HD on MyTOWN Shopping Centre YouTube: The Best Christmas Yet-i, where Yeni is determined to bring her villagers the best Christmas yet.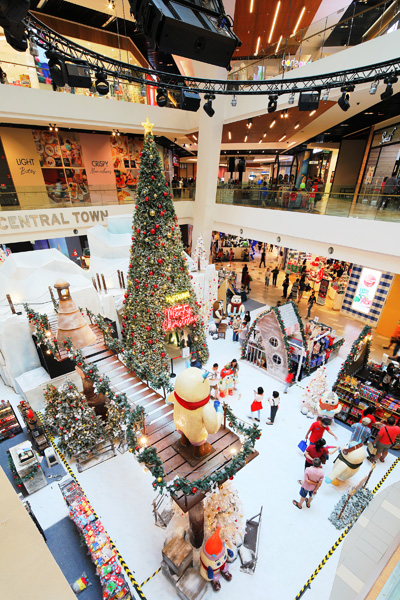 Be prepared to experience and swarm by this mystical creature at MyTOWNKL this Christmas. Soak up the atmosphere with a 30-feet decorated Christmas tree and strike a pose at the Instagrammable spots as a momento. Experience the immersive room that creates three-dimensional optical illusion where shoppers can interact and indulge into the festivity setting and receive Christmas gifting. The celebration continues with a festival of trees and with the largest and most spectacular Christmas parade. Take a stroll and experience the winter landscape with snow romantically falling from above and carry on with a shopping spree at the Christmas market.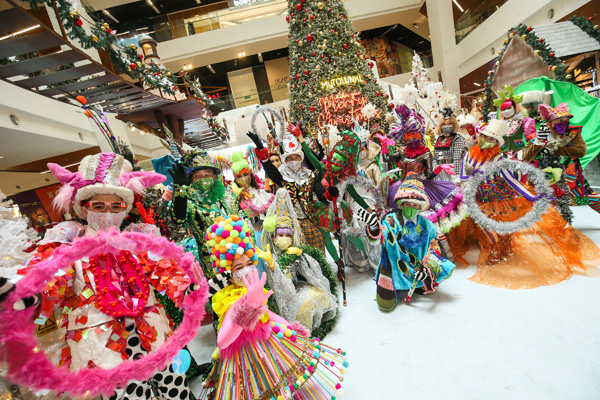 Please refer below for Christmas activities schedule: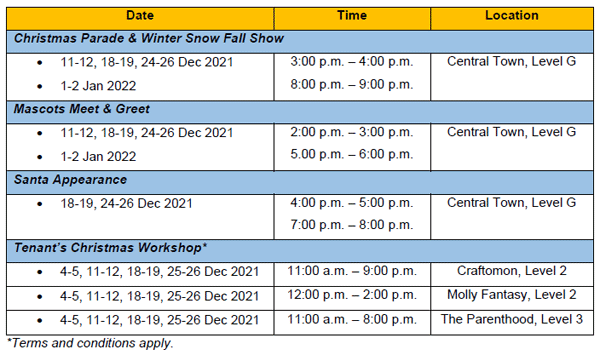 Exclusively available on MyTOWNKL mobile application, shoppers are entitled to receive Yeti merchandises when they spend, from specially designed collectibles to all-time-favourite canvas tote bag. Gift wrapping service is also available for any purchases made on the same day. For more information, please visit www.mytownkl.com.my.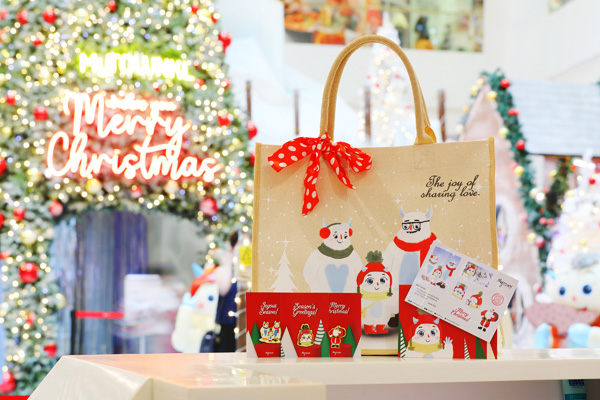 To further spread the Christmas spirit, MyTOWNKL is organising a charity auction from 1 – 14 December 2021. Shoppers are entitled to bid for their favourite merchandises at a desire value, such as the latest iPhone 13, hotel packages for a memorable vacation sponsored by Royale Chulan, and a great selection of exciting tenants' voucher for that year end shopping season. All proceeds will be contributed to Yayasan Sunbeams Home; a self-supporting foundation which cares and nurtures for the displaced, abused, and neglected children of single parent. Discover more auction highlights on MyTOWNKL's website and Facebook (@mytownshoppingcentre) and be prepared to bid.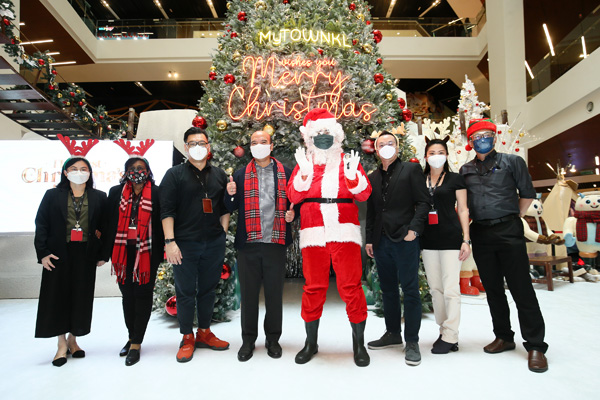 "While the year-end festive gift shopping may be overwhelming, we encourage our shoppers to take a breath and take in the Christmas spirit by admiring the stunning decoration and activities we have come up with," Encik Mohd Azhan continues.