The Galaxy A32 5G is one of Samsung's entry-level model to capture market share with its value for money plus a touch of premium features. We took the phone for a spin to see if it lives up to its name.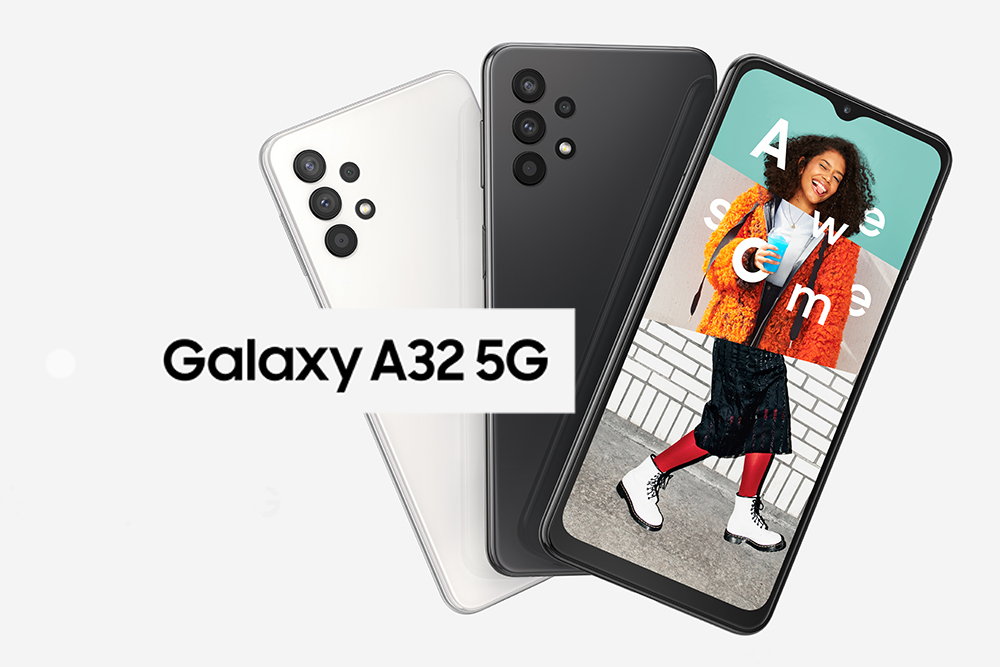 We have the Galaxy A32 5G for more than a week now and has been using it for a variety of day to day usage or just leave it idling for a couple of days just with one full charge to see how long it will survive or degrade in performance. In this review, we will look at a few key features which we will normally use in our daily lives.
Inside the box, you will still find the accompanying charger but minus the earphones although the phone still comes with a standard 3.5mm audio jack. Well, on daily use, we think we need a charger more than earphones so we think it makes more sense, but of course, why not go all the way to have both?
Form Factor
The Galaxy A32 5G is a 6.5-inch smartphone. This is a generous size for people who uses it for creating digital contents or video gaming. It feels good and nicely secures in our grips. The unit we have got is Awesome Black, the shiny black plastic back is prone to fingerprints compared to the Galaxy S21 we have reviewed earlier.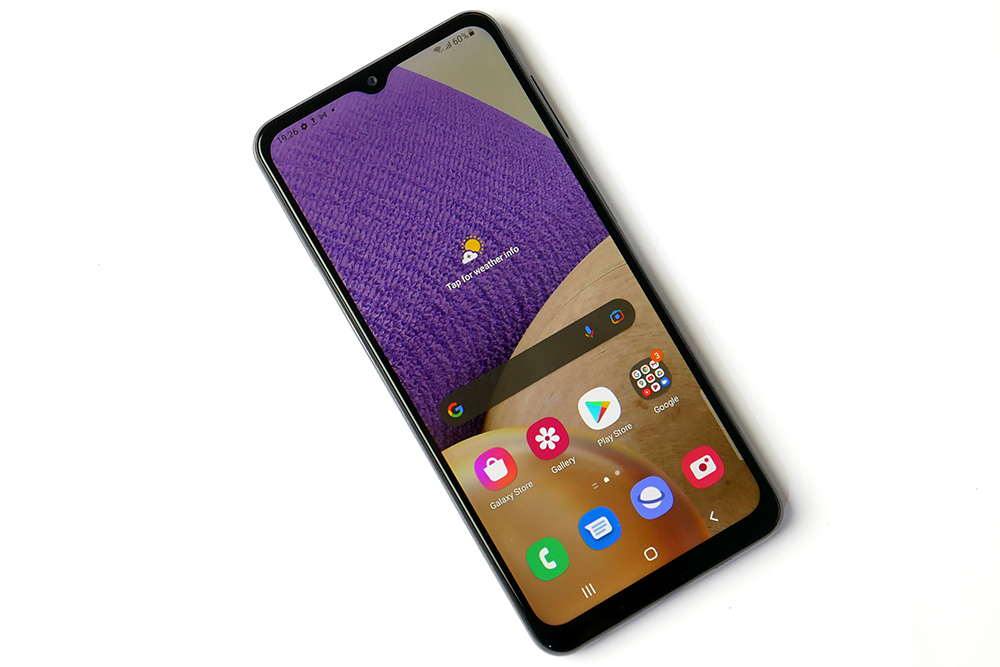 Visually, it looks great but once we hold and feel it, the A32 5G does feel a little plasticky and not as solid as the S series, but it weights decently good at 205 gram. Just prepare to wipe off the fingerprints as one of your regular gestures for using this phone.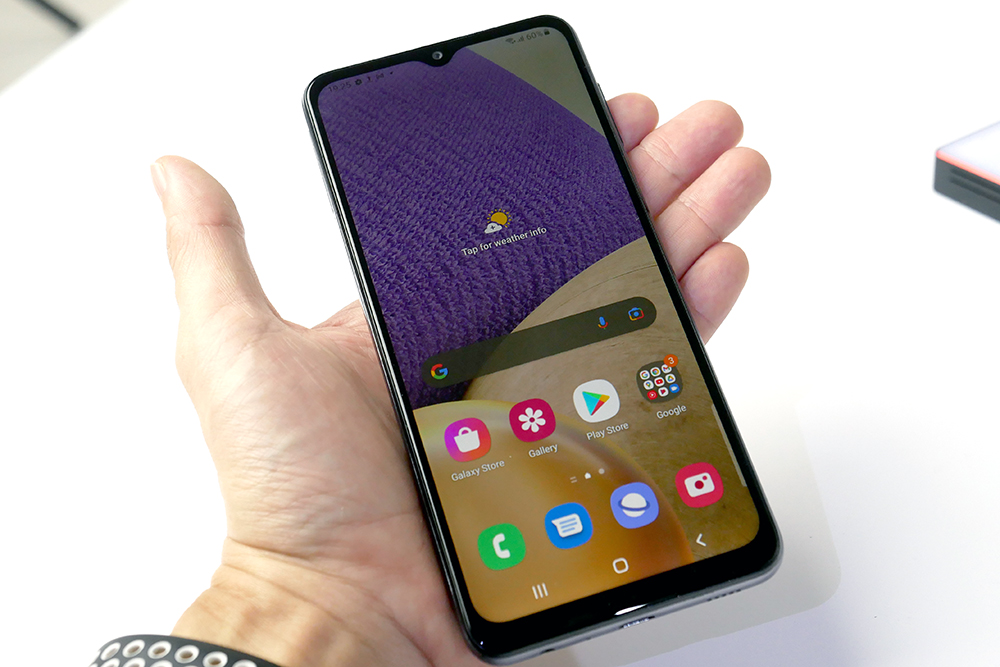 Samsung has opted for the 6.5-inch Infinity-V HD+ TFT 720 x 1600 display. Colours are not as great when compared to the S21 5G's Full HD Plus 6.2-inch display, especially the black which is not totally black. If handling colours is not your first priority, then we think this display is still pretty accurate in general as the RGB still produce vivid colours and strong brightness levels. The screen is almost generously filling up the whole of the front surface making video and photo viewing a great pleasure.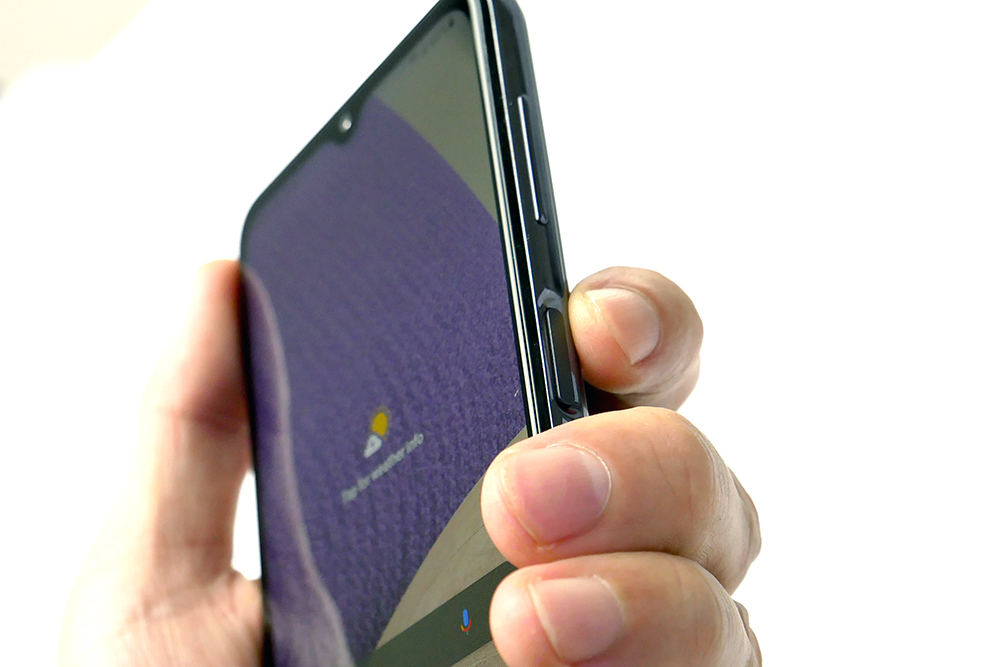 The SIM tray was placed at the right side of the phone and the volume button together with the power button cum fingerprint sensor on the left side. at the bottom, you will find the USB Type C port for data and charging, the speaker and the 3.5mm standard audio jack. This is a dual SIM format with an option to use the tray for additional media storage using a micro SD card which could expand your storage to up to 1TB.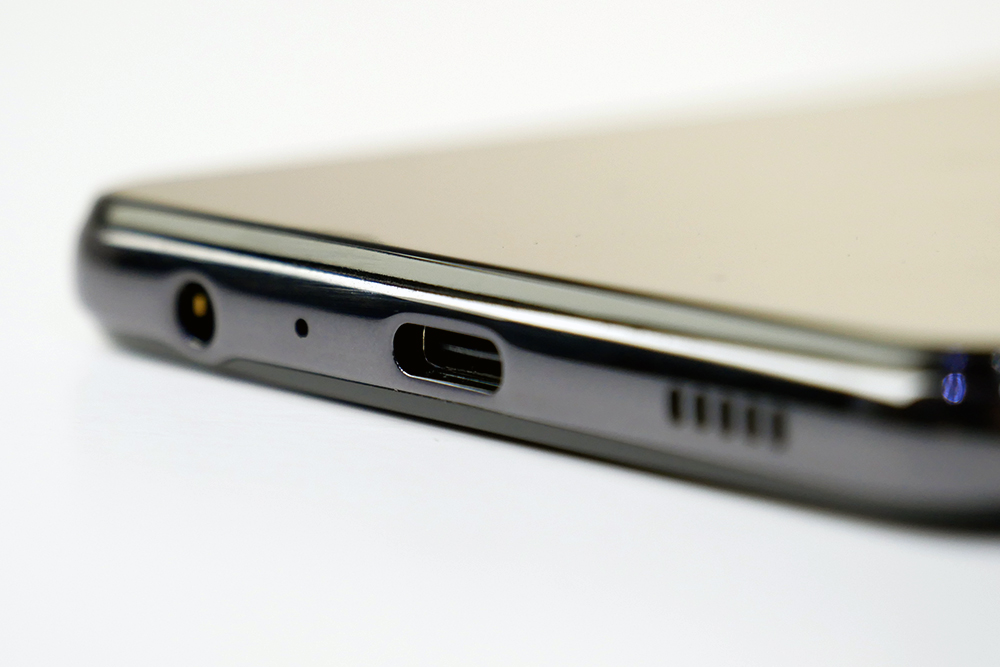 Performance Factor
From the inside, the Galaxy A32 5G is powered by a 2GHz Octa-core processor and it comes with 8GB RAM and 128GB of storage space. Of course, the performance will be slightly dull If you compare it to the Exynos 2100 which was used on the Galaxy S21, but remember, the price point we pay for this.
Watching videos, playing games, editing photo and videos are still smooth running with no sign of lags. We use the A32 5G to record and edit some videos without any glitch.
The A32 5G come standard with 8GB of RAM and 128GB of storage space. For today's usage standard, 8GB RAM is already above some of the similar models from its competitor, so this RAM spec is good to go and could last you a good few years. As the storage space is capped at 128GB, the micro SD card tray is there should you need more media space, this could stretch your storage virtually limitless – just buy more cards.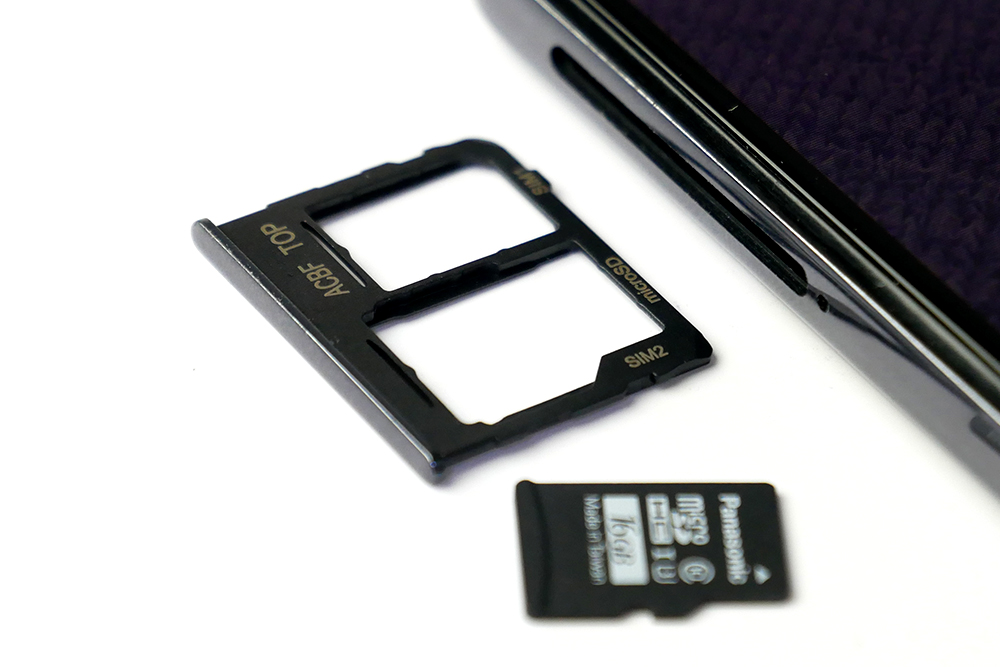 The A32 5G runs Android 11 with Samsung's One UI 3.1 skin for smooth interface operation. it was quite good and smooth, with no lag at all to switch between apps.
The highlight of the A32 5G performance is of course the great battery capacity. It comes with 5000 mAh battery power. This is like a regular power bank we used to lug around. Full charge fro 0 to 100% within two hours with adaptive fast charging 15W charger and cable, and once it's loaded, we used it to record videos worth about 40 minutes of footages, and then spend about fours of editing, some light use for social media browsing and photo-taking, and then we leave it idling, the power could last for four days until it was down to 10% – and that was impressive.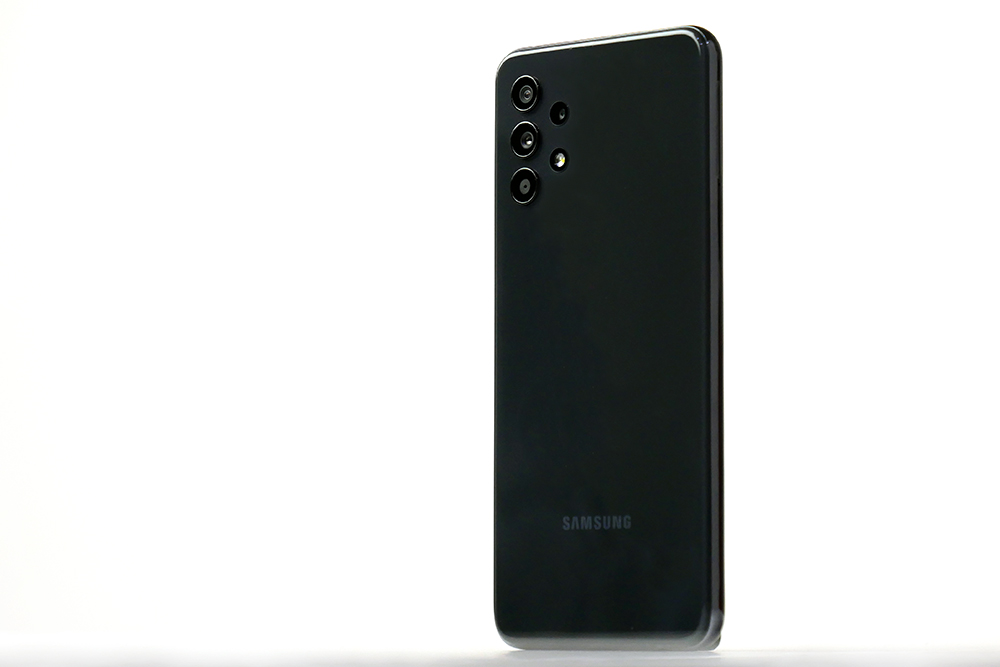 With this power capacity level, you could even share power with your friends – thanks to its OTG function (for some reason, Samsung didn't promote this) where you could reverse charge to another device with a compatible cable. This could be a perfect smartphone if it has wireless charging capability. The A32 5G is not an IP68 specs product, thus it is not dust and splash-proof.
The security measure of the A32 5G is pretty advance. From the phone's hardware and software, Samsung Knox protects your phone from the minute it's turned on. Offering multi-layered security, it defends your most sensitive information from malware and malicious threats. Both the fingerprint sensor on the side reads your registered fingers almost instantly and the facial recognition allows fast access into your phone, whichever you choose to. If you are a passcode, pattern or password user, you can have these options too, why not try all if you have many little secrets stored in your A32?
Imaging Factor
When it comes to photography in general, it's hard to believe you could buy five cameras in just over RM1000! we all know how expensive a lens costs. Well, the Galaxy A32 5G was built with five cameras. As a casual shooter, five cameras are abundant. Let's explore the camera found on the A32 5G.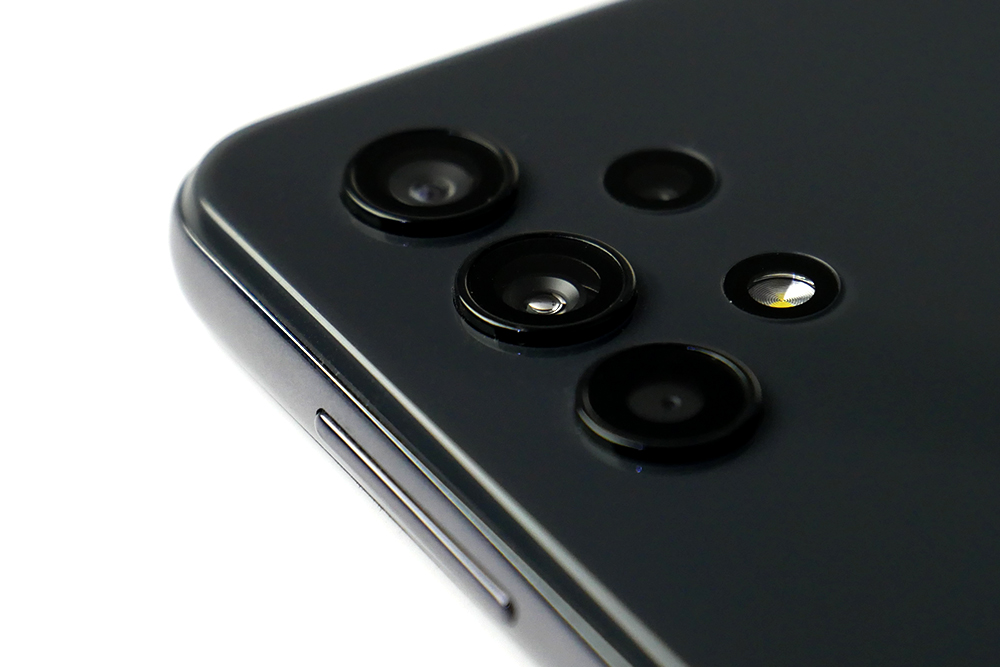 48MP F1.8 Main Camera – This is the highest resolution camera in the A32 5G with a large F1.8 aperture. It is a standard lens for casual photography equivalent to the standard 26mm focal length in full-frame photography format. This focal length is the most useful in your day to day photography. The F1.8 large aperture allows the user to shoot in low light.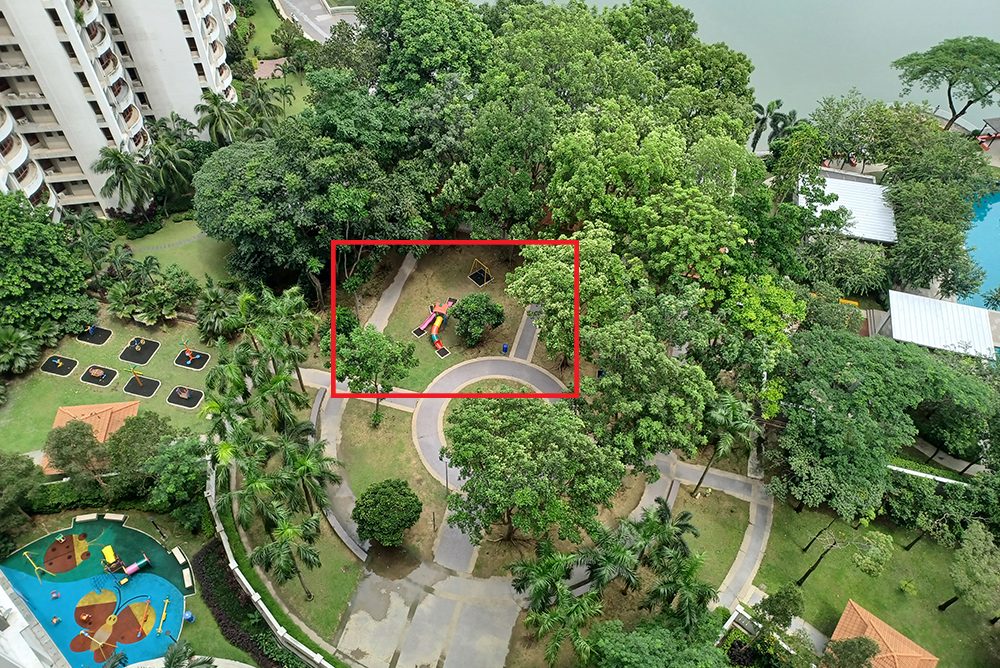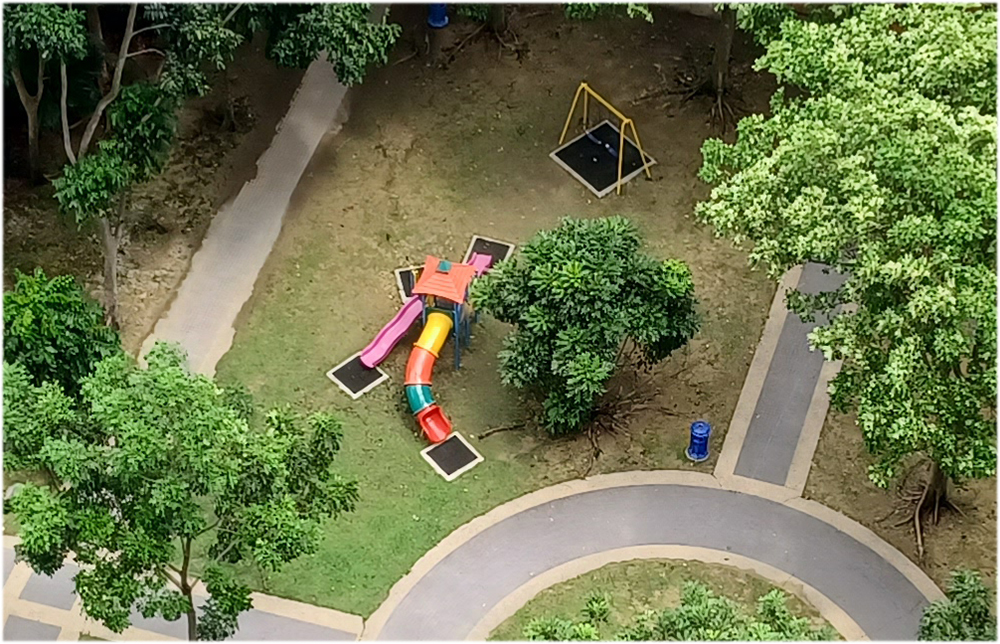 5MP F2.4 Macro Camera – For users who are into close-up photography, the built-in 12mm macro camera allow the user to go as close as 3cm to shoot the miniature world up close. Content creators will find this mode very useful to fill up their social media sites with alternate photography style.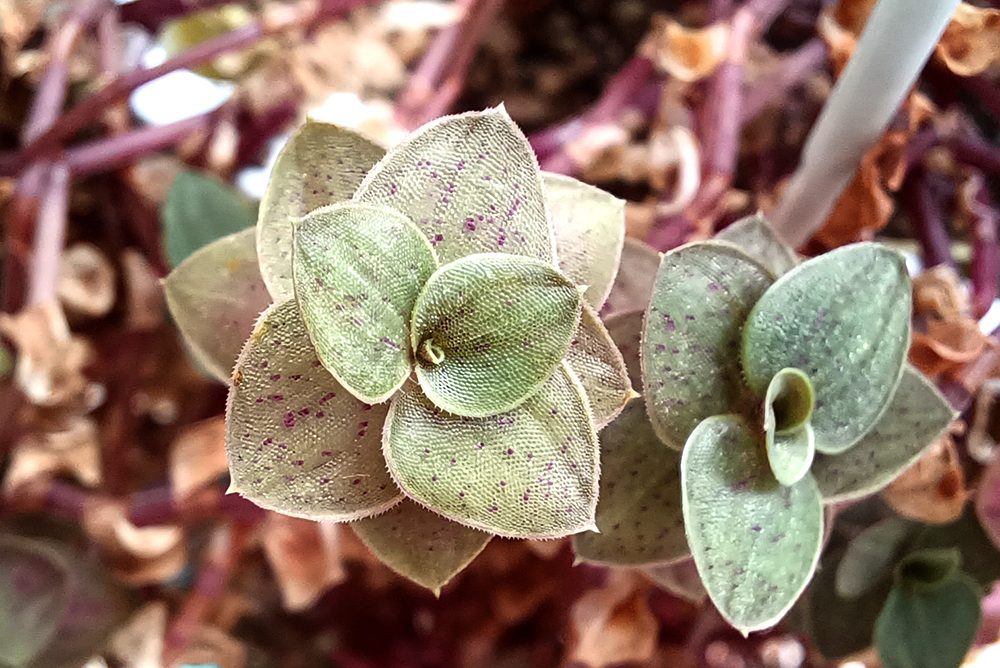 8MP F2.2 Super Wide Angle Camera – At the 8mm focal length equivalent. this lens lets the user see the world in a 123-degree view. Shoot it correctly, you are likely to create dramatic photos especially in landscape, and if uses it wrongly, your photo will appear weird. But, there is no right or wrong in the creativity issue. Thus, just shoot away.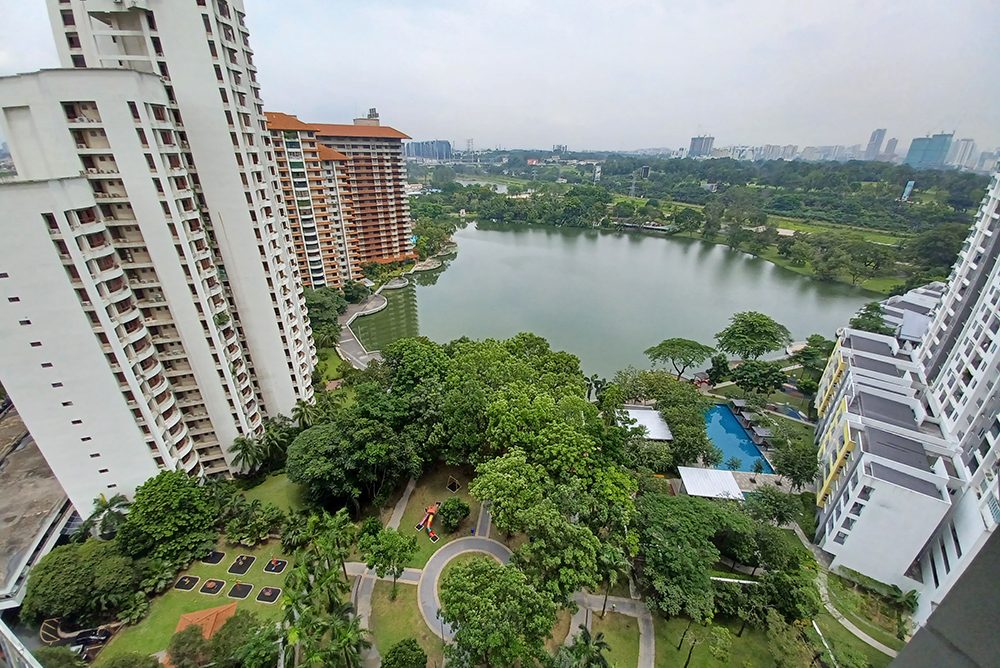 2MP F2.4 Depth Camera – This mode works in the "Portrait" mode of the camera feature, it allows the user to create the amount of blur in the background to enable the photo to stand out. The blur intensity could be easily adjusted base on one's preferences.
13MP F2.2 Selfie Camera – With the Galaxy A32 5G 13MP Front Camera and bokeh effect, it's easy to snap stunning selfies that feature more you and less background.
Although five cameras are very cool and attractive for most users, if you ask me, I would trade the Depth camera with a Tele Lens. The current zoom in the A32 5G is all digital, no match for a solid optical Tele lens quality.
All the cameras are autofocus and assisted with built-in LED flash if you need to use extra light. For the more experienced user, you can overwrite some photography control with the "Pro Mode" namely the ISO, the White Balance and the Exposure Value. The video recording comes with a resolution of up to 4K at 60P. However, the slow-motion video is just up to 120 FPS, decent use but if it comes at 240 FPS would be perfect – but this may strain the phones processor's performance, probably a give and take issue by the phone designer.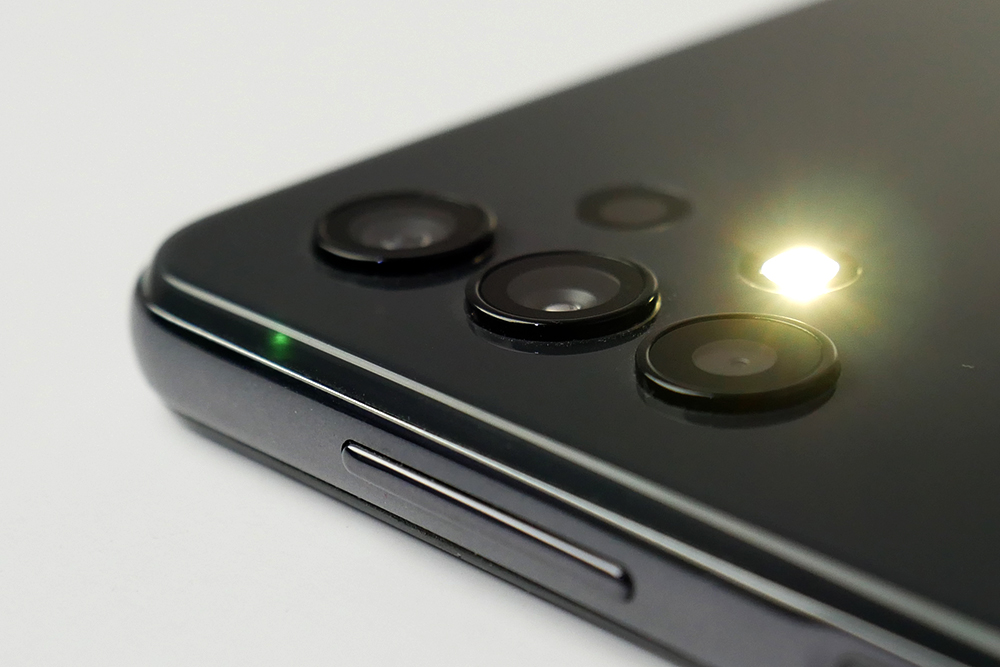 Unlike the Galaxy S21, this phone does not have an image stabiliser, thus, you may need a gimbal or hold it extremely steady for low light photo or videography.
The Good
Large screen
Five cameras
Superb Battery
Price
The Bad
Average screen colour and resolution
Plasticky
Not IP68 Standard
The Verdict
If you just want to have a basic value for money smartphone that gets your daily communication routines in check and done without worry too much about stability and performance, then this Samsung Galaxy A32 5G will fit your bills well. Battery juice is abundant, the performance is stable and the assortment of cameras are readily available. Not to mention the incredible price! Available on the Samsung website now for RM1,199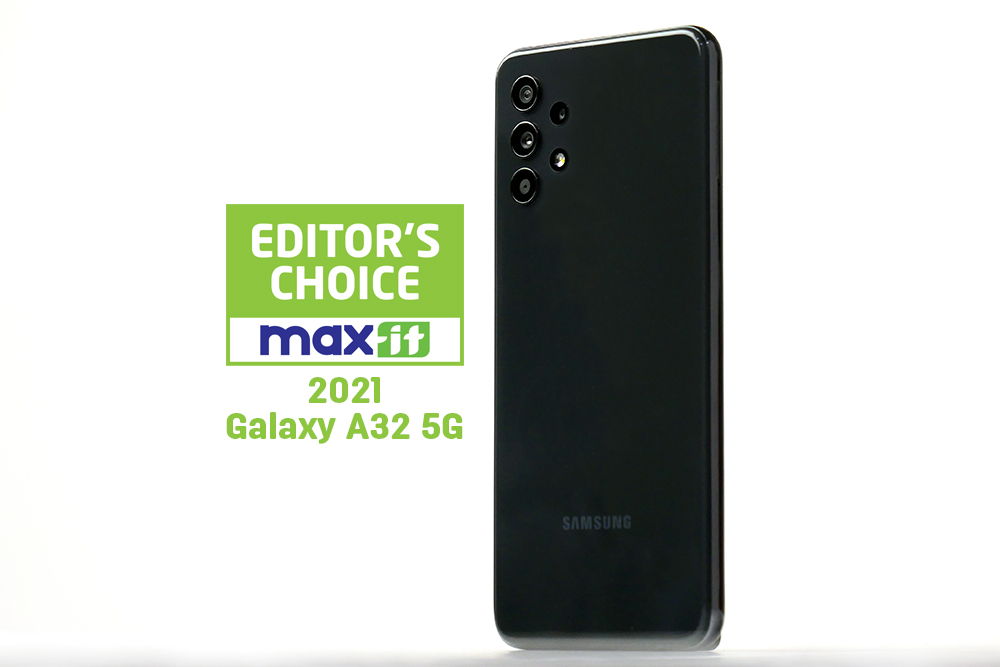 Specifications:
Screen: 6.5-inch Infinity-V HD+ TFT 720 x 1600 display
Processor: 2GHz Octa-core processor
Storage: 128BG
RAM: 8GB
Cameras: 48MP Main camera + 5MP Macro + 8MP Super wide angle + 2MP Depth Camera, 13MP front Selfie Camera
Battery capacity: 5,000mAh
Dimensions: 164.2 x 76.1 x 9.1mm
Weight: 205g