Sleek and shiny, the all-new Samsung Galaxy Buds Pro makes its debut alongside the Galaxy S21 series to supplement the audio experience of the Samsung mobile eco-system.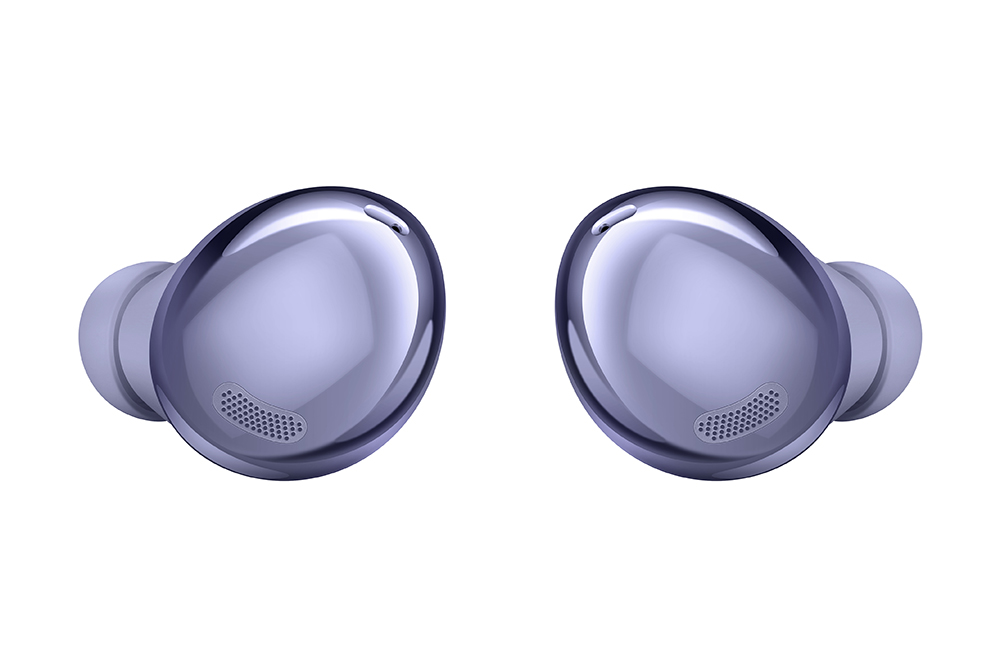 There are a great variety of earphones in the market today, one pitching for another in terms of technological superiority and all of them are getting better by the days. In conjunction with the launch of the Samsung Galaxy S21 series, the Galaxy Buds Pro makes its debut. We have put together some great reasons why you should buy this piece of beauty.
#1 Advanced Noise Cancelling
The three built-in microphones help to give a boost to the Galaxy Buds Pro in cancelling out noise than the Galaxy Buds Live. If you wear the buds for long hours at work or at home, you will realise your regular surrounding white noises are well kept in check, be it the air-cond or next room conversations. Active Noise Canceling (ANC) on Galaxy Buds Pro filters out up to 99% of background noise. Choose the ANC level of your choices in situations like the outdoor noisy street or as quiet as in the library without the need to change the volume.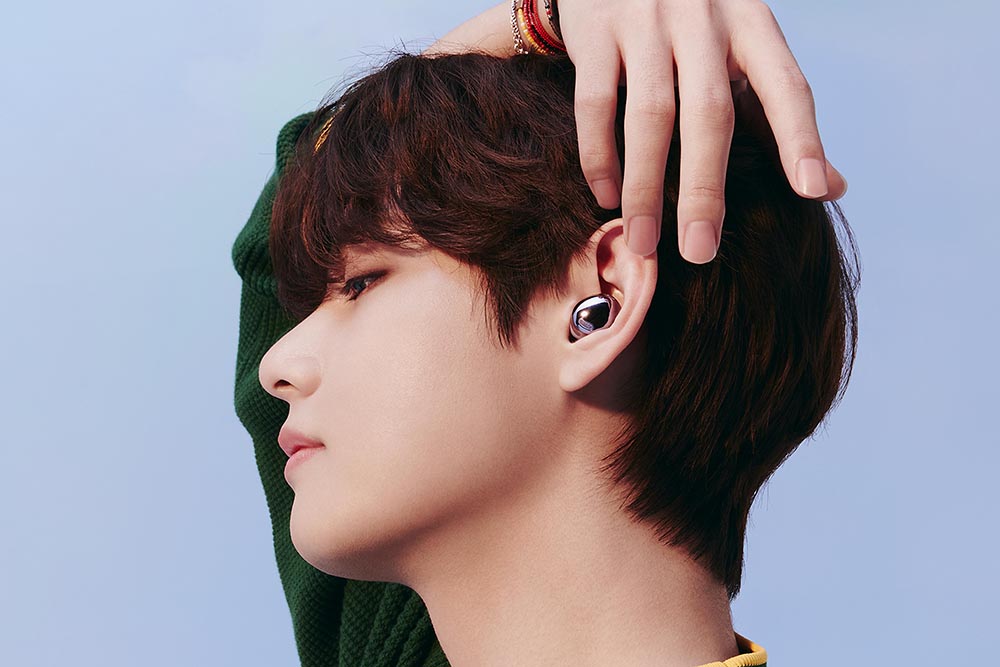 The Buds Pro recognises your voice and will instantly switch from ANC to ambient sound when it hears you and switch you from "your own world" to the real world. It is also known as an audio passthrough – that can also be activated by pressing and holding the touch-capacitive panel. The Galaxy Buds Pro can take outside audio and channel it into your ears, this is especially convenient at airport or train terminals while waiting for your flight to be called over the PA system.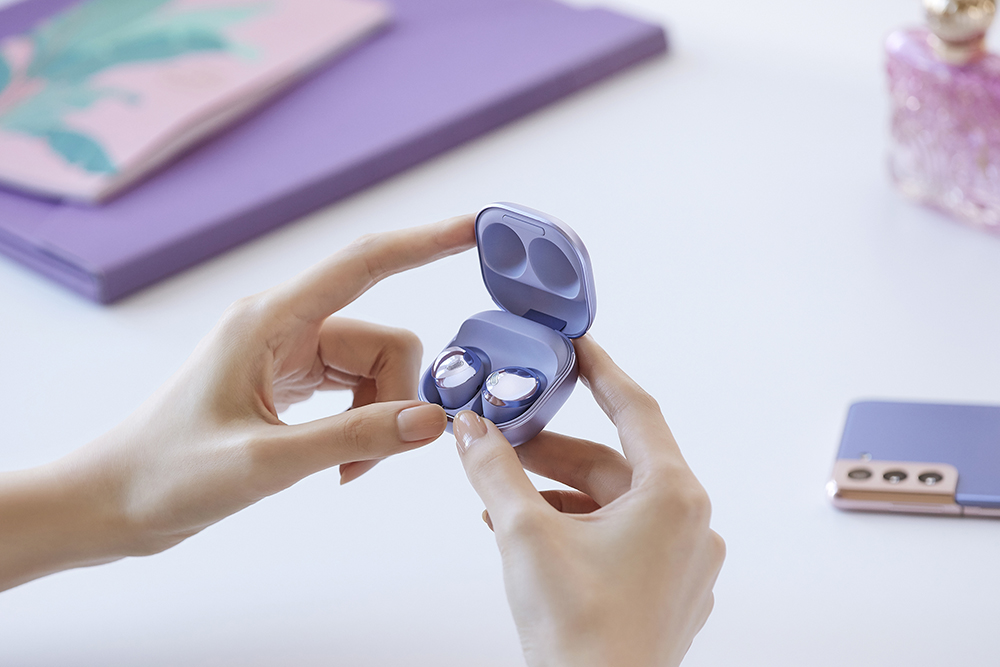 The Samsung Galaxy Buds Pro also has a few features exclusively to Samsung-only ecosystems, such as the hands-free Bixby mode and a Find My Earbuds feature powered by SmartThings Find if you have carelessly misplaced your buds.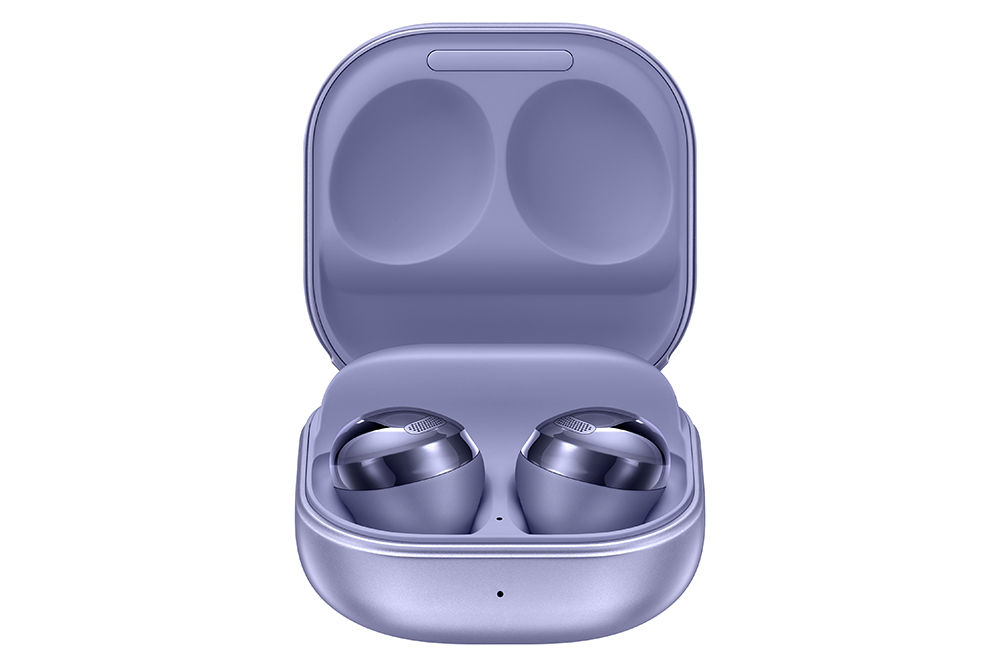 With the Auto Switch feature, you can switch between Samsung devices seamlessly with the Buds Pro, levelling up your productivity. For example, you can enjoy your movie or music on your Galaxy Pad and pause to receive calls from your Galaxy phones, once you are done with your call, it will Auto Switch and connect themselves back to the tablet after the call. Pretty cool!
#2 Superior Audio
Squeezing some excellent sound quality in a tiny package is technologically demanding, and Samsung did an excellent job to pack great audio punches in the Galaxy Buds Pro. From the highest treble to the deepest bass, notes come through beautifully, thanks to custom-built 2-way speakers with sound by AKG. Galaxy Buds Pro offer the most immersive sound experience on Galaxy Buds.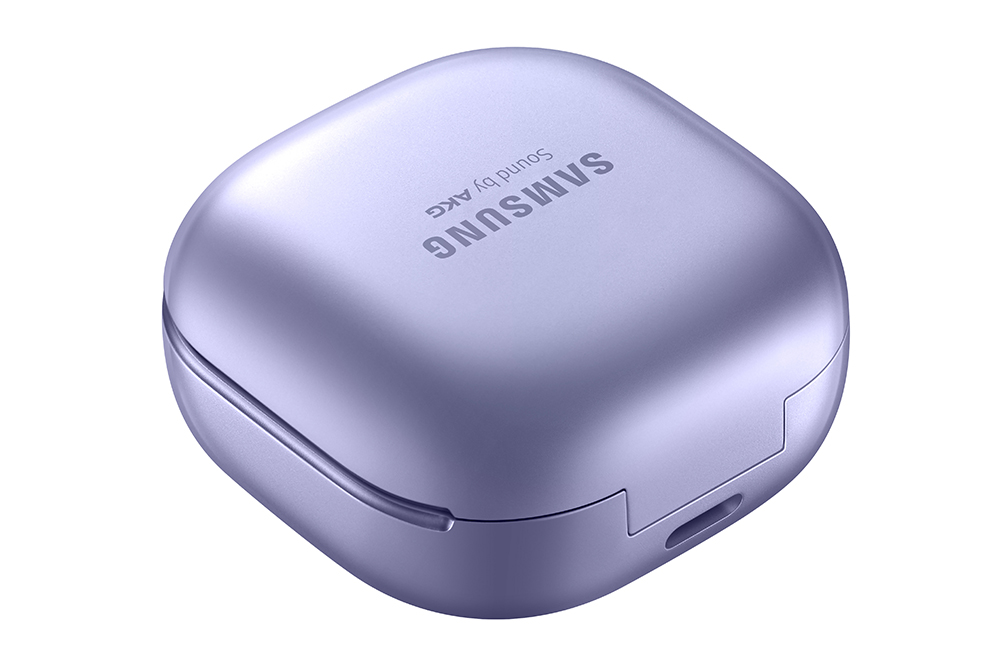 Ever experience audio in 360 degrees all around? It's so engaging, it shifts you into the middle of the scene. With Dolby Head Tracking technology, Galaxy Buds Pro place you into the centre of your favourite video, movie or TV show. The intelligent motion-tracking sensor pinpoints the direction of the sound as you move your head, enabling a powerful sense of realism in your listening experience.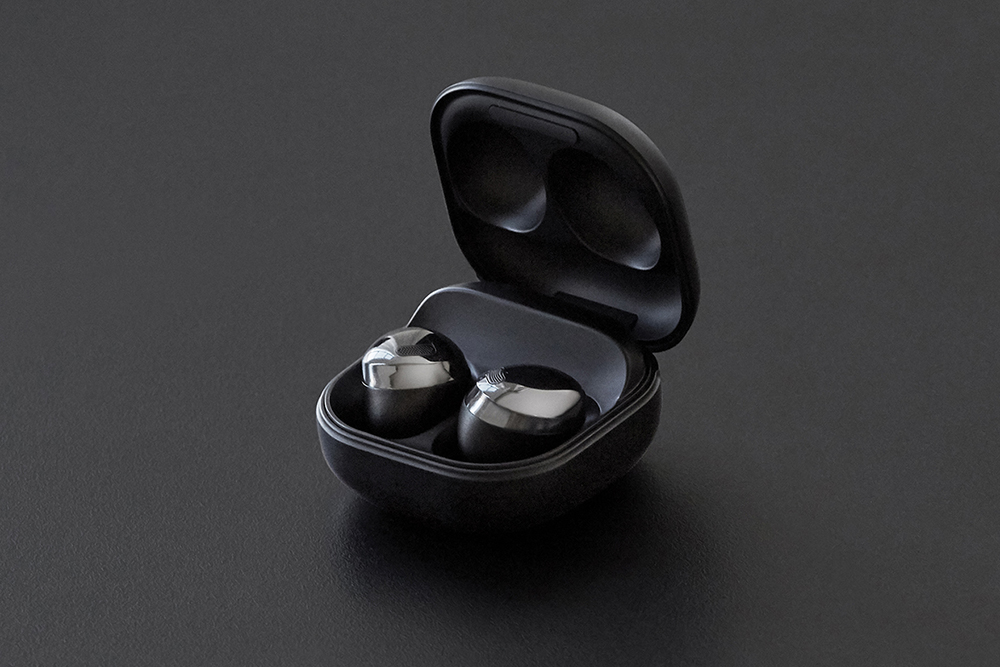 On top of that, not forgetting the voice calls, you get less noise and a clearer voice on calls at home or out in the world. With three built-in microphones and the voice pickup unit, every word is crystal clear. The low protrusion design minimizes wind contact, while the sophisticated windshield solution blocks the sound of wind during calls.
#3 Sharing is Caring
How cool is that if you can share your most updated playlist on your Galaxy phone with your friend who has the Galaxy Buds Pro and both of you can listen to it at the same time? The Buds Pro can do this. Keep your earbuds in and let a friend tune in, too. Buds Together let you connect two sets of Galaxy Buds Pro to your phone at the same time with pro-grade sound quality.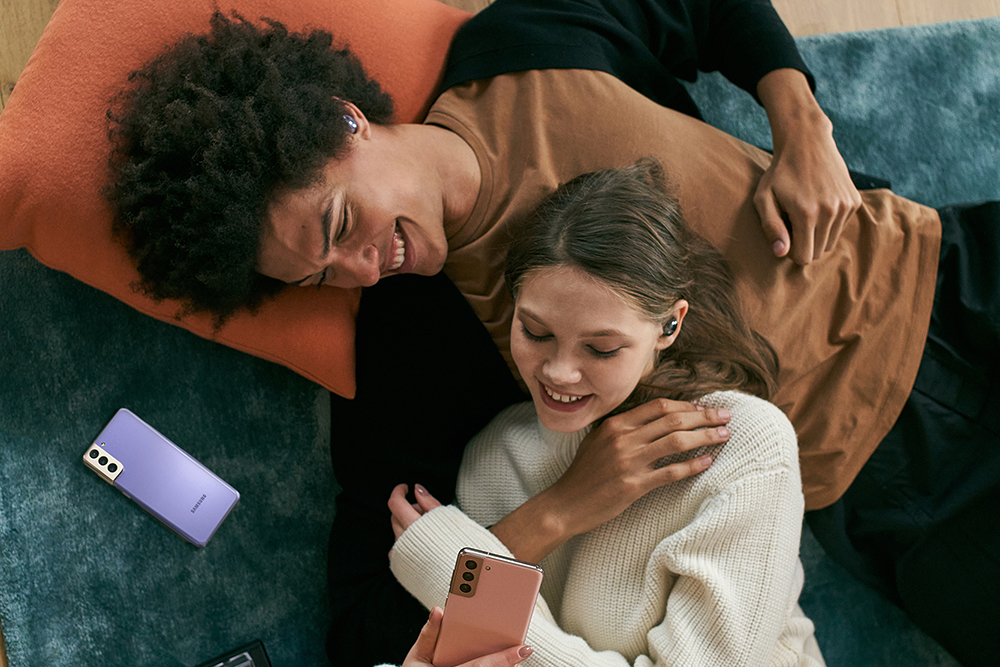 #4 Great Battery
The Samsung Galaxy Buds Pro's battery life is good for active noise-cancelling earbuds. Samsung promises five hours of audio productivity on a full charge cycle on the earpieces themselves, and after which the charging case can provide an additional 13 hours if you have ANC turned on, or up to twenty hours if you turn it off.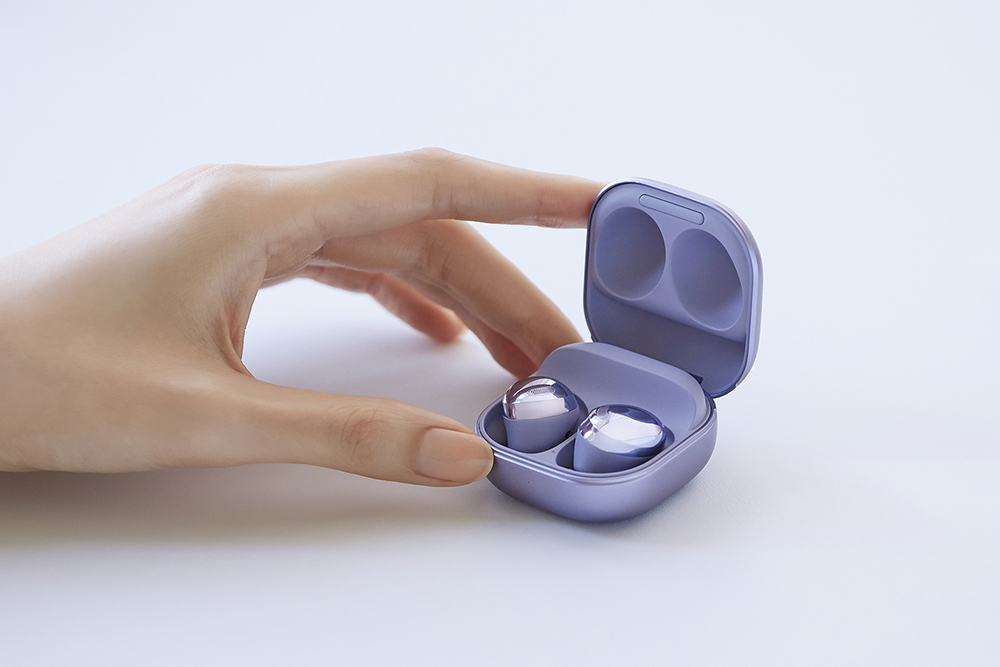 In the event, if you are on the go and find yourself without battery juice, the Galaxy Buds Pro's fast charging feature via USB-C port lets you charge within five minutes on the charger to give you enough power for one hour of playback. Wireless charging is also possible on compatible Qi wireless charging devices, although it's a bit slow, so, it's better than nothing.
If you are also a Galaxy smartphone user, especially the latest Galaxy S21 series, you can just use the smartphone as a wireless charging base for your Buds Pro – just set Galaxy Buds Pro down on the back of the phone and power transfer will happen.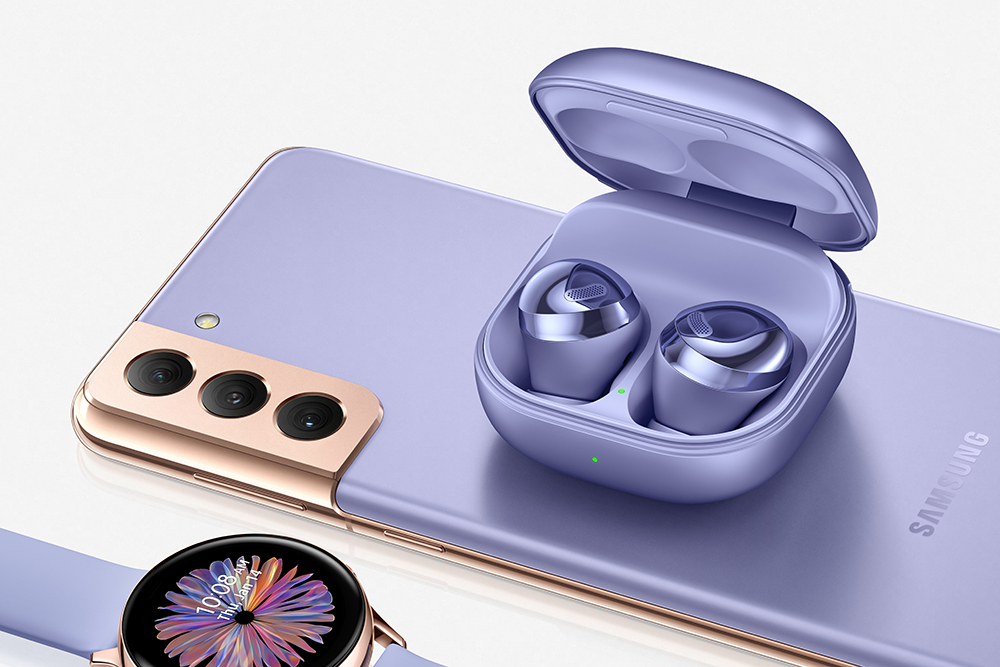 #5 Looking Way Cooler
The shiny case for a start will make heads turn already. Available in three on-trend colours, choose between timeless black, vibrant violet or stunning silver to match your style. Each earbud is polished to a high gloss while the matte interior feels soft against your skin.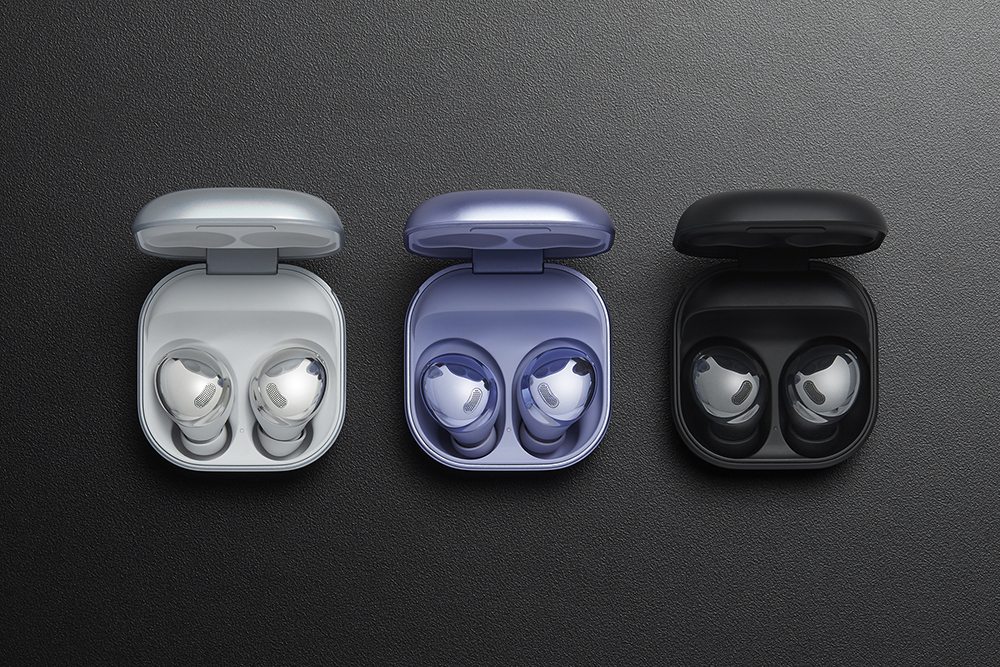 The earphones come with three ear tips sizes, you will find one to fit your ears comfortably and snugly. And with air vents that balance the pressure in your ear and increase airflow, it's such a natural fit you may forget you're wearing them.
For active people, the IPX7 protection on the Samsung Galaxy Buds Pro is protected against freshwater submersion for 30 minutes at a depth of up to three feet. This is one of the highest standards in the earphones category as of today.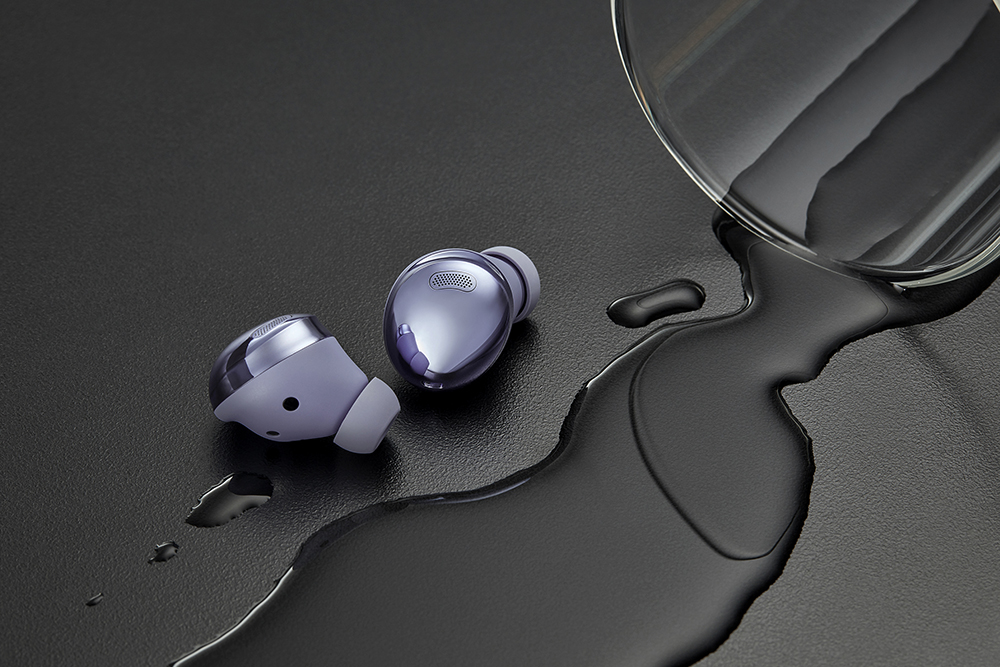 The Thoughts
A revolutionary product for Samsung's earphones category with a lot of audio-tech packed inside a small package with some great technology found on smartphones. It offers better sound and microphone quality with multipoint pairing and spatial audio support. The price is definitely a winner.
Available at Samsung website from RM799