As we become more home-bound this season, the award-winning Sonos Smart Home Sound System does not come at a better time. The Sonos system are versatile wireless speakers that allow you to fill your home with brilliant sound, room by room, all over the house. You can also play a podcast in the bedroom and a movie on TV in the living room, or sync all your speakers to play the same content simultaneously. Whether it is to create the ideal home office or the ultimate home theatre experience, these Sonos speakers, with their premium-design, are easy to set up and even easier to control with a Sonos app on your phone, Apple AirPlay 2 or your voice.
Sonos is the perfect home companion, from waking up in the morning, staying on tasks, unwinding and catching up on your favourite Netflix series. The Sonos Beam and Sonos One/One SL are the smart speakers to do the job.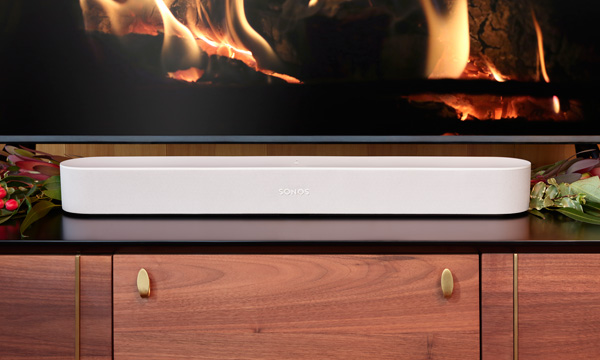 Sonos Beam: The smart, compact soundbar for entertainment
The Sonos Beam is the most versatile smart speaker for the living room, delivering incredible and high definition sound for movies, TV shows, music and podcasts. Beam supports 100+ streaming services, Google Assistant, Amazon Alexa and Apple AirPlay 2.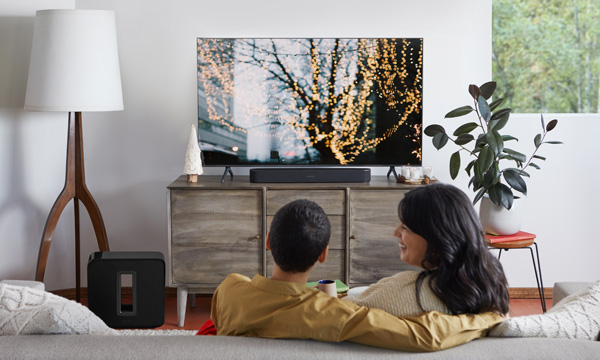 Sonos Beam was tuned by a team of world-class acoustic engineers, resulting in a product that delivers an unparalleled listening experience. Beam produces a surprisingly wide soundstage for a speaker this compact, with four custom-built elliptical full-range woofers and three passive radiators delivering deep, warm bass and superior mid-range performance, while a single tweeter ensures crisp and clear dialogue.

Sonos Beam is part of the Sonos home sound system whereby owners can build their own 3.1 home theatre system by adding a Sonos Sub (subwoofer) for a realistic movie experience. Or upgrade to a 5.1 by adding a Sonos One or One SL at the rear ends for surround sound, creating an incredible home theatre for the family. Users can also control their Beam the way they choose to listen seamlessly, be it with voice, the Sonos app, third-party apps like Spotify, Audible, Pandora and Tidal, their existing TV remotes, and smart home gadgets like wall switches and remotes made by Sonos-certified partners.
Sonos Beam is available in Malaysia through trysonos.my and partner retailers for RM2, 399.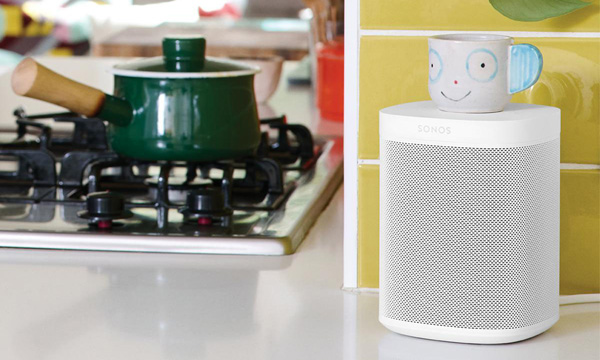 Sonos One & One SL: The essential smart speakers for productivity
In a recent global survey conducted by Sonos, music has been found to significantly boost our productivity and lower stress levels. With a Sonos One speaker, Malaysians having to work from home will now find it easier to access music while buckling down and staying productive. The Sonos One is a voice-controlled smart speaker that works seamlessly with other Sonos speakers and is capable of supporting multiple voice services and playing music, podcasts, audiobooks, and other sonic content from over 100 streaming services. The compact design allows it to sit unobtrusively at your desk or office bookshelf and with the help of the Sonos app, you can easily curate playlists and play music that will help you stay focused and inspire creativity.
With Google Assistant and Amazon Alexa built right-in, you can play music, check news, set alarms, get your questions answered, and more, completely hands-free.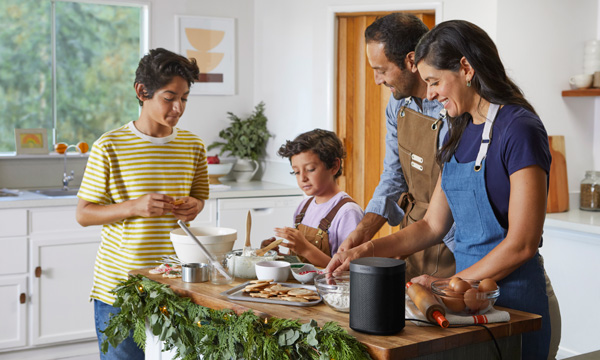 Further reinforcing Sonos' commitment to choice, One SL is a full member of the Sonos sound system and delivers a rich, room-filling sound similar to Sonos One, only without the built-in microphones. One SL features two Class-D amplifiers perfectly tuned as well as the original Sonos Trueplay tuning technology that optimizes the sound for any room.
Sonos One and One SL are available in Malaysia through trysonos.my and partner retailers for RM 1,199 and RM 999 respectively.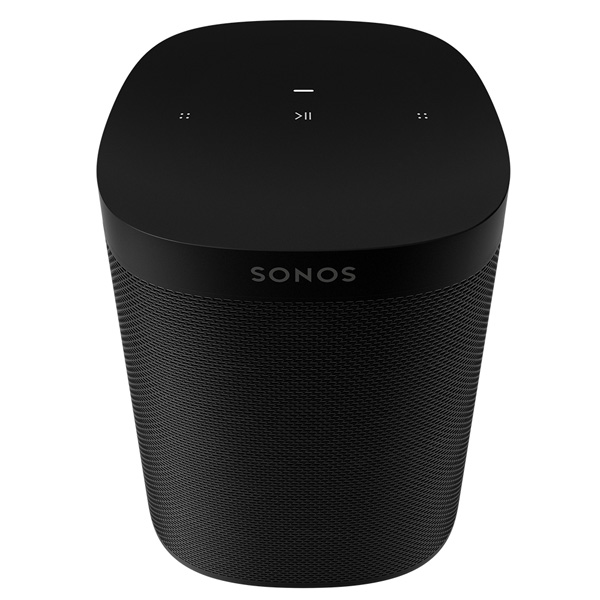 In celebration of the 11.11 shopping festival, Sonos will be offering the best deals yet to all looking to customise their personal domain. Those who are interested may find the Sonos' 11.11 Deals as below, available on trysonos.my on the 11th November 2020 till 15th November 2020:
Sonos One SL              : RM 799 (RRP: RM 999)
Sonos One                   : RM 969 (RRP: RM 1,199)
Sonos Beam                 : RM 1,979 (RRP: RM 2,399)
Sonos Move                 : RM 2,239 (RRP: RM 2,499)
Sonos Sub                    : RM 3,339 (RRP: RM 3,999)
For more information on the latest updates and promotions of Sonos products, please visit trysonos.my.
Sonos is available at the following channels in Malaysia:
Trysonos.my
Lazada
Shopee
Harvey Norman
Machines