Following the launch of various products at the HUAWEI Developer Conference 2020, HUAWEI is proud to be bringing in three new products to Malaysia on 10th October in conjunction with its 10.10 campaign. HUAWEI is continuing its commitment to bring the best seamless AI life experience to all its fans and the Malaysian market has proved to be a significant market to the business. As a result, Malaysia will be the first market in Asia Pacific outside of China to launch a slew of brand-new ecosystem products in the month of October.
HUAWEI Malaysia is happy to introduce the HUAWEI FreeBuds Pro, WATCH GT 2 Pro and MatePad T 10s to its Malaysian fans. Priced at RM699, RM1,199 and RM999 respectively, these products will arrive in all HUAWEI Experience Store (HES) and online on HUAWEI Store on 10th October.
At HUAWEI, there is always one for you. HUAWEI has launched a range of super affordable products such as the HUAWEI FreeLace Pro, FreeBuds 3i and WATCH FIT. Not only that, HUAWEI had also introduced the HUAWEI WATCH GT 2e, the super valuable smartwatch to fulfil all your active lifestyle needs.
The new products arriving on 10th October is set to deliver a heightened consumer experience with HUAWEI's advanced innovative technology, bringing real benefits to the lives of its consumers. The HUAWEI FreeBuds Pro, WATCH GT 2 Pro and MatePad T 10s were designed to help consumers enjoy the wholesome experience of being connected through the HUAWEI ecosystem.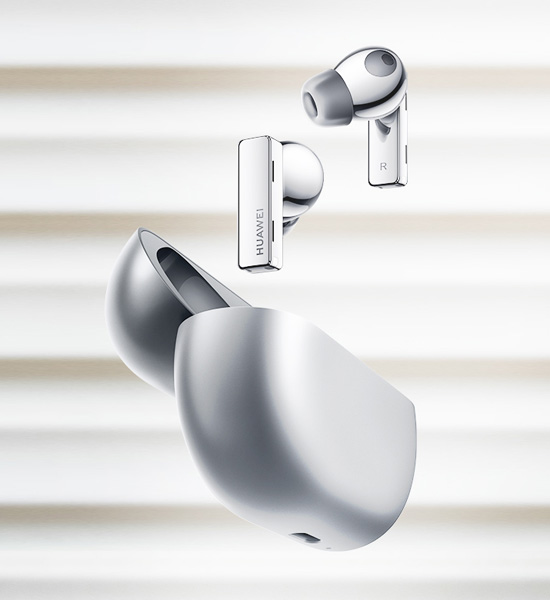 HUAWEI FreeBuds Pro: Redefine Noise Cancellation
The new HUAWEI FreeBuds Pro offers a liberating audio experience with extraordinary sound, style, comfort, and noise cancellation, with intelligent features to boot. The HUAWEI FreeBuds Pro features the world's first intelligent dynamic noise cancelling TWS earphones. It is also equipped with the world's first dual-antenna Bluetooth earphones to ensure stable Bluetooth connectivity. A whole host of other smart features further enhance the user experience, making HUAWEI FreeBuds Pro a delight to use. Awareness Mode and Voice Mode utilise the two microphones to help users hear the outside world when crossing the road or having a conversation.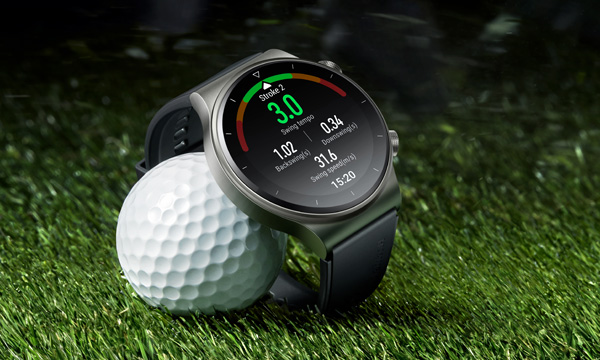 HUAWEI WATCH GT 2 Pro: Explore More
The latest flagship smartwatch from HUAWEI comes with a premium design and advanced sports plus health monitoring, perfect for urban explorers. The HUAWEI WATCH GT 2 Pro was designed and programmed with the highest level of care in terms on its premium material used, smart features and highly advanced workout modes. A sapphire surface, titanium body and ceramic back – these are the materials used to build this smartwatch ensuring the best quality and durability. With OneHop Share, enjoy ultimate convenience in transferring photos from your smartphone's gallery to your smartwatch. To top it off, this smartwatch supports wireless charging and you can also explore HUAWEI's latest sports modes such as golf and ski at your next adventure, among 100 plus other workout modes to suit your lifestyle.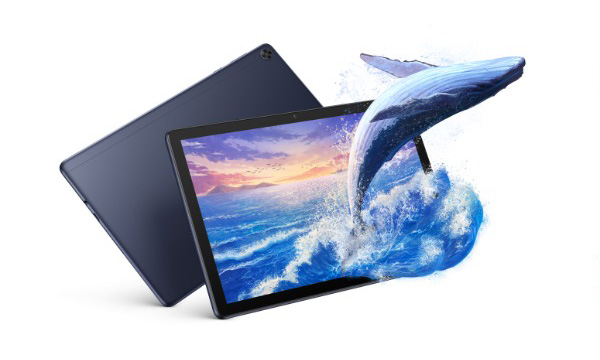 HUAWEI MatePad T 10s: Fun for All
Those looking for a tablet which delivers a strong presence with its sophisticated design shall look no further than the HUAWEI MatePad T 10s as it packs a whole lot of fun in a 10.1-inch Full HD Display. Get ready for an acoustic feast with its high amplitude dual-speaker system tuned by Harman Kardon promising authentic and rich audio details. With TÜV Rheinland certified Eye Comfort to reduce harmful blue light, this tablet offers better eye comfort for your daily use. You can choose eBook mode for an enjoyable experience close to reading books.
To put things into perspective, read on to find out how these brand-new products can benefit you in your daily routine.
#1: Enhanced Productivity at Work
At the office, some of us might prefer working with our earphones on. However, you have probably learned the hard way when your colleague called your name and you didn't answer because you couldn't hear them. Well, the transparency mode on the HUAWEI FreeBuds Pro will solve this problem for you. With just a pinch, activate the transparency mode using Smart Control to allow surrounding noises in and never leave your colleague hanging again. The earphones have also improved its in-ear fit with its front and rear ear cavity conduction design where it balances in-ear air pressure in and out, ensuring air circulation to avoid discomfort.
To complement this, the new HUAWEI WATCH GT 2 Pro will enable you to receive call notifications at work and you can pick up instantly without touching your smartphone at all. When you are out and about, instead of lugging your laptop around, why not bring the HUAWEI MatePad T 10s instead? Afterall, its dual-speaker system and 1920×1200 FHD display with narrow bezels offer greater visual impact, perfect for quick presentations and taking down minutes. The daily gestures are now made simpler with the HUAWEI ecosystem.
#2: Be Prepared for Your Next Outdoor Adventure
For the adrenaline junkies and adventure seeking fans, you would want to be fully equipped when going for an outdoor trip. For example, you plan a hike at a mountain you've never been. Bring your HUAWEI WATCH GT 2 Pro with you – don't worry, it is scratch resistant but most importantly, it has a GPS Route Back feature which will come in exceptionally handy when you're done with your hike. Simply follow the map on your watch to trace back your steps to return to your base. The HUAWEI FreeBuds Pro will keep you entertained with music even on a high altitude, the winds won't interrupt as it has an anti-wind noise reduction feature to keep you immersed in the experience.
Availability, Instant Rebates and Freebies
The HUAWEI FreeBuds Pro, WATCH GT 2 Pro and MatePad T 10s will be available in all HUAWEI Experience Stores nationwide and online on HUAWEI Store beginning 10th October. Details of the products are in the table below:
| | | |
| --- | --- | --- |
| Product | RRP (RM) | Freebies |
| HUAWEI FreeBuds Pro | 699 | Casing and mini speaker |
| HUAWEI WATCH GT 2 Pro | 1,199 | Watch strap |
| HUAWEI MatePad T 10s | 999 | Flip cover |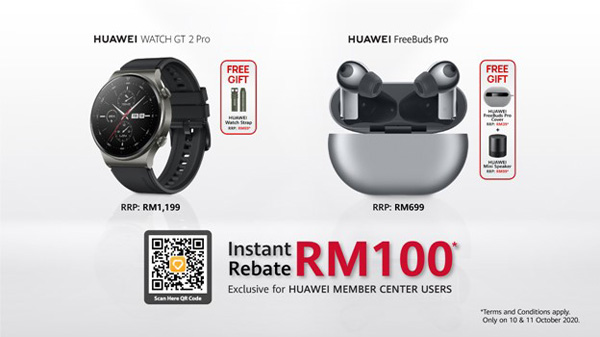 Beginning 5th October, consumers can redeem RM100 instant rebate coupon code for HUAWEI FreeBuds Pro and WATCH GT 2 Pro respectively through Member Center Rewards. This instant rebate code will only be applicable for use either on 10th or 11th October and selective HUAWEI Experience Stores (HES), while stocks last.
Feeling excited? For more information on HUAWEI's latest products, stay tuned to HUAWEI's Facebook page at www.facebook.com/HUAWEIMobileMY.