Building on a leading track record of innovation in the true wireless earbuds segment, Jabra introduces an Active Noise Cancellation (ANC) upgrade to its award-winning compact true wireless Elite 75t series, with no compromises made on the sleek design or optimal fit.
The updates to the Elite 75t series – both Active and non-Active – will happen via a firmware update in the Sound+ app. Jabra is the first company to deliver ANC on an existing true wireless product line, creating one of the broadest true wireless ANC line-ups in the market. All based on the miniaturisation standards the market has come to expect from Jabra.
René Svendsen-Tune, CEO at Jabra, said: " We are excited to take our current users on the ANC journey with us with a free upgrade to their existing Elite 75t products – leading the charge as the first global brand to execute this over-the-air update.
"For us, ANC now means 'Accept No Compromise'!" he further added.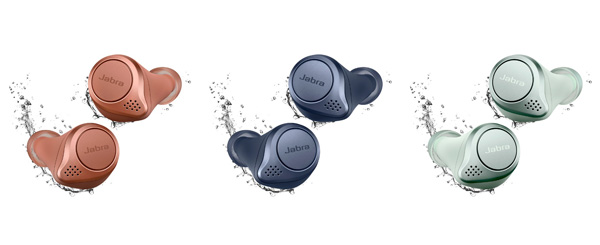 Elite 75t with ANC as standard
Now with ANC – the award-winning Elite 75t, both Active and non-Active earbuds. Same great calls, same great sound and a fit like no other, now with the addition of Jabra's standard ANC solution, applying to music and media playback. Both models feature optimized audio quality from extensive testing on thousands of ears to achieve the perfect, most comfortable fit.
This free upgrade is being made available to users through Jabra's engineering on Qualcomm technology. Taking advantage of the superior digital audio processor already available in Elite 75t and leading ANC know-how, Jabra has been able to deploy ANC in the existing product line.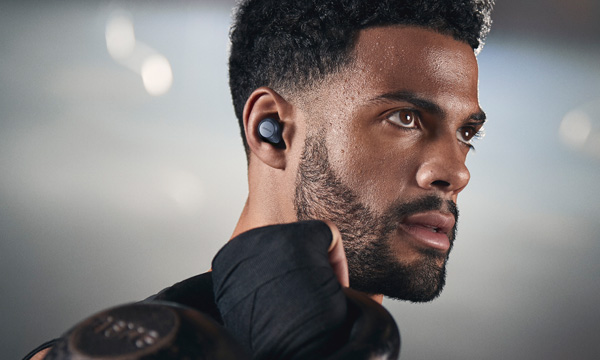 The true wireless earbuds already stand out as an attractive redesign of their predecessors, the Elite 65t series, by being 22% smaller and lighter. Its sleek, close-fitting form and minimalist design mean they never look out of place, regardless of the occasion.
The Jabra Elite 75t series will also be available to purchase with ANC as standard from October 2020. This means that both those who have previously purchased an Elite 75t product, or will be purchasing one, can experience Jabra's standard level of ANC; ensuring noise cancellation on lower frequencies.
The ANC enabled models will also continue to have IP55/IP57 rated durability and a two-year warranty. With ANC on, battery life will be 5.5 hrs on a single charge (24 hrs in total with charging case), and with ANC off it will be the existing 7.5 hrs and 28 hrs in total. Better still, the addition of ANC as standard adds no additional cost to the earbuds.
The Active 75t has an IP57 rating, which allows for water submersion 1 meter deep for up to 30 minutes. That being said, the Elite 75t still has an IP55 rating, which will prove more than adequate against dust and sweat when exercising.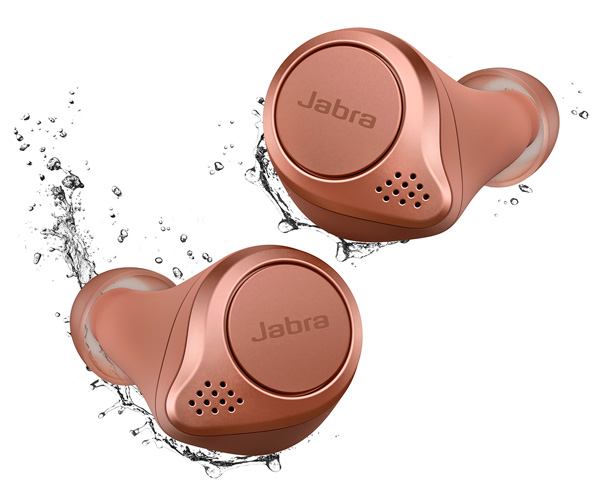 1 for 1 Instant Replacement Warranty
Committed to providing a fuss-free journey when it comes to warranty claims, all Jabra products are entitled to warranty claims under this program.*
Pricing and availability
The earbuds are available and priced as follows:
Elite 75t in Titanium Black & Gold Beige (RRP RM949)
Elite 75t WLC (wireless charging) in Black (RRP RM999)
Elite Active 75t in Dark Grey, Navy, Sienna & Mint (RRP RM999)
Elite Active 75t WLC (wireless charging) – Dark Grey (RRP RM1049)
They are available at All IT Hypermarket and Harvey Norman outlets, selected Jabra Malaysia retailers, and the official Jabra stores on Lazada and Shopee.
Find out more about Jabra at www.apac.jabra.com.
*Registration required with the Jabra Sound+ App