HUAWEI has continuously brought in a series of laptops tailored to every kind of consumer in Malaysia. The range includes the HUAWEI MateBook X Pro, MateBook 13 and MateBook D 14 and D 15. At HUAWEI, there is always one for you. And at the end of this month, HUAWEI will be bringing in the HUAWEI MateBook 14, where you can expect nothing short of powerful performance packed in a sleek ultra-thin body.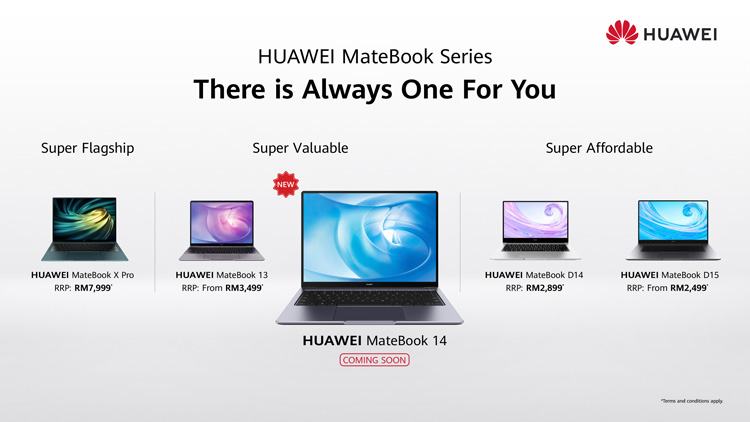 Want to know why you should not miss the upcoming MateBook 14? We have narrowed it down for you. Here are four reasons that makes the MateBook 14 a desirable laptop:
Level up your efficiency with AMD Ryzen™ 4000H Series Mobile Processor
Consumers that have been looking for an ultra-thin laptop fitted with gaming-level processor will find the HUAWEI MateBook 14 ideal. Equipped with the 7nm AMD Ryzen™ 4000 H-Series mobile processor, the MateBook 14 will be able to deliver impeccable performance when multitasking or using heavy duty software and games. If your laptop is laggy, it's probably time to reconsider your options. The MateBook 14 even allows you to tune up its performance by switching over to the Performance mode to make heavy tasks run smoother!
To cater for various types of users, there are two variants of chipsets available for MateBook 14 namely the AMD Ryzen™ 5 4600H and AMD Ryzen™ 7 4800H. With these chipsets, the MateBook 14 will provide ultra-fast responsiveness such that it can run quietly with maximum agility to allow you to run complex software more efficiently.
Looks to match the performance and a lean machine
Typically with high performance laptops, they weigh a lot and there comes a point when you are done lugging it around everywhere you go. The HUAWEI MateBook 14 weighs only 1.49 kg with the thickest point of 15.9mm for a 14-inch laptop. Now, it won't feel much on your back and you don't have to sacrifice performance for aesthetics. The laptop comes in an edgy Space Grey complementing your style no matter what.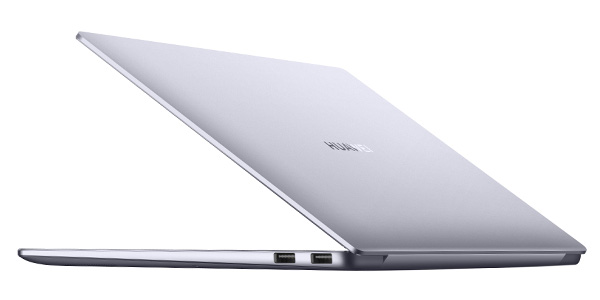 Fulfil your needs for entertainment and work with the FullView Display
Given a choice, many of us will choose to have a bigger screen, whether you work from home or you're always on-the-go. Be it for work or entertainment, the HUAWEI MateBook 14 features a 2K HUAWEI FullView Display that delivers an immersive experience with incredible detail, brightness and accurate colours. Innovative features include the three-finger swipe gesture and with these and more in place, the laptop is given a touch screen experience just like a smartphone. Beyond that, the 3:2 screen aspect ratio will impress you with 15 lines at a glance instead of 10 lines when it comes to preparing or reviewing an endless report!
If your eyes are always tired due to long working hours in front of a laptop, then this would come with some peace of mind. The screen in the HUAWEI MateBook 14 is certified by TÜV Rheinland which means it reduces harmful blue light effectively to protect your eyes. With so many features, the screen of HUAWEI MateBook 14 is a screen that comes with real benefits.
Be a trend-setter and experience these innovative 2-in-1 functions
If ever you thought about what could make laptops better, it might be one of these three innovations. First off, while it might not seem obvious, many of us may be reluctant to carry the laptop charger everywhere we go because of its additional weight. The good news is that the HUAWEI MateBook 14 comes with a 2-in-1 charger. You can now use it to charge your laptop and your smartphone!
Besides that, the next 2-in-1 innovation might be a dream come true for those who are bad at remembering passwords. With the amount of login details we have for each platform we interact with; it comes as no surprise that some of us end up forgetting passwords all the time. Well, the power on button on the MateBook 14 is also a fingerprint scanner. Not only can you now switch on and login at the same time, but this feature also adds an enhanced level of security for your important data.
The last 2-in-1 experience is no stranger for those who have been immersed in the HUAWEI ecosystem. HUAWEI Share allows you to mirror your HUAWEI smartphone's screen onto your HUAWEI laptop through Multi-screen collaboration. Users get to control their smartphone on their laptops and perform actions like replying to texts, answering calls and even playing games. It also is a medium for easy transfer of large files – you simply need to drag and drop the file and voila, it's done.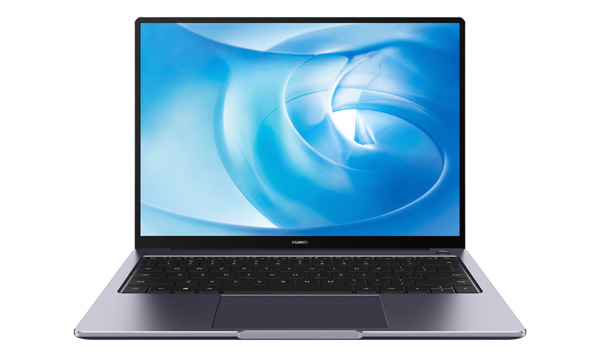 There is always one for you!
Feel like this might not be it for you? You can always check out the HUAWEI MateBook series for other options as there is always one for you.
If you are a business elite, feel free to check out the HUAWEI MateBook X Pro that provides you a higher quality performance with a more secure and efficient working experience. If the flagship laptop is not what you are looking for, then perhaps you can opt for the MateBook 13, perfect for those who know what they want but don't intend to spend the extra buck. If that still doesn't fit the bill then perhaps the HUAWEI MateBook D 14 and D 15 will fulfil your basic needs and is your key to the HUAWEI ecosystem.
Among the HUAWEI MateBook series, there is always one for you! Click on the link here to check out the full range of laptops available.
With all these amazing features in place to provide you with a modern, entertaining and fulfilling experience, stay tuned to HUAWEI's Facebook page for more information on the new HUAWEI MateBook 14 at www.facebook.com/HUAWEIMobileMY.