HP Inc. Malaysia has revealed an all new lineup of PC and Print innovation that will push the limits of expression as creators work and create from home and on the go. As new additions to the HP Create Ecosystem, the HP ZBook Create, HP ENVY x360 and HP Deskjet Plus Ink Advantage 6000 series, will bring creativity to life for Malaysia's Creators of Tomorrow.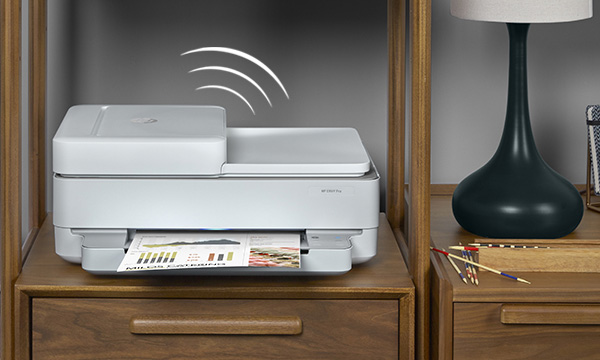 Today's creators are expressing themselves in new ways and in a variety of different environments, connecting with audiences from all backgrounds. With the rise of social media, traditional creatives are joined by a new generation of content creators who are digital natives. This latest line-up of devices from HP enables a new experience for creators everywhere, allowing them to create and share content more seamlessly than before. 
"Our world today brings forth an evolution in creativity. Beyond the professionals, we are now exposed to everyday creators who dabble at home, create as their second job or create as they look to build a career. This creativity knows no boundaries, energises us and allows us to break free, express our imagination and our real selves," said Alex Tan, Malaysia Enterprise Sales Director, HP Inc. "As technology rewrites the rules of how creativity comes to life, we believe our new innovation will power our mission to equip Malaysia's Creators of Tomorrow with the ecosystem they need to power why they create, as they capture, create and experience their ideas in new ways."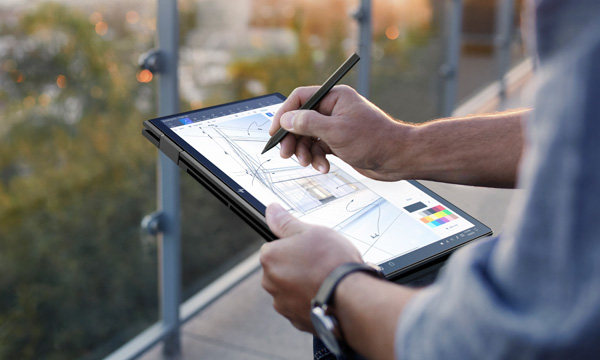 Young creators who have grown up in the digital age require devices that can keep up with the speed of their imagination and energetic lifestyles, while traditional creators require powerful and reliable tools that lend confidence to their creations. HP has adapted and renewed its portfolio of devices to support creators in an ever-changing reality, as they create and maintain human connections. Whether it's a requirement for power, flexibility, speed, or top-notch graphics, the HP Create Ecosystem has been carefully curated to provide the best tools so that anyone can express themselves.
Creators work hard to develop their talent, but many do not have the chance to receive guidance for their creative evolution. As part of their mission to equip the next generation of creators, HP will be launching the Creators of Tomorrow Mentorship Project in collaboration with homegrown talent Yuna and KL Fashion Week.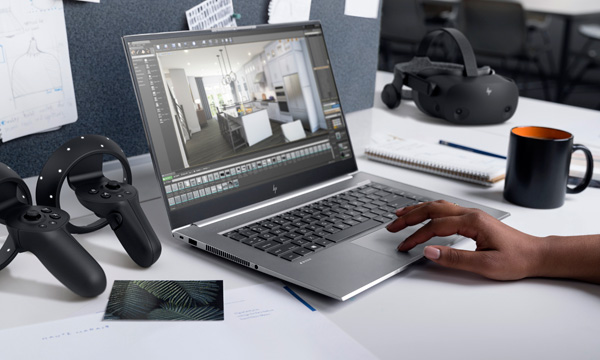 By submitting a sample of their creative work through the Mentorship Project contest, a handful of young creators will be selected to join exclusive workshops hosted by Yuna.
For the upcoming generation of fashion designers, HP is also collaborating with Kuala Lumpur Fashion Week to discover the next generation of talented designers. With a theme of sustainability this year, 10 young designers will be selected to create a "conscious collection" of outfits which will be featured at KLFW Digital 2020. More details on the HP Creators of Tomorrow Mentorship Project will be announced soon.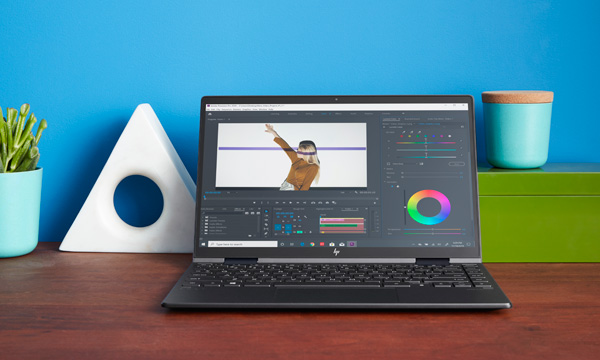 Creators of Tomorrow 2.0 – HP Create Ecosystem
HP ENVY x360 has the latest multi-core AMD Ryzen 4000 Series Processors to offer truly impressive notebook performance with multi-threading processing and Vega graphics for intensive multimedia tasks.   Bring your creations to life with a stunning display powered by Radeon Graphics and amazing battery life. The multi-touch enabled, microedge display with edge-to-edge Corning® Gorilla® Glass NBT™ allows creation without limits, and the HP Stylus Pen, now with improved latency and greater sensitivity, allows creators to smoothly transition between colours and create naturally with no interruptions.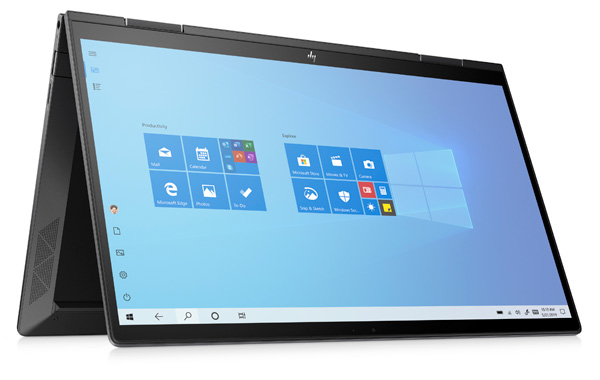 HP ZBook Create, the world's smallest 15" notebook for creation and gaming, allows users to create on-the-go unlike ever before. The ZBook Create unite HP's award-winning DreamColor display with 17.5-hour, all-day battery life2. This enables visual effects artists, animators, and colorists to accurately represent their content on-screen from anywhere.   Creators can design, edit, render, and stream no matter how complex the workflow, with the choice of Quadro® or GeForce® graphics and next-gen Intel® Core™ and Intel® Xeon® processors.   We also keep you cool with new vapor cooling chamber and liquid crystal polymer, gaming-class thermals that are designed to help you run at maximum performance.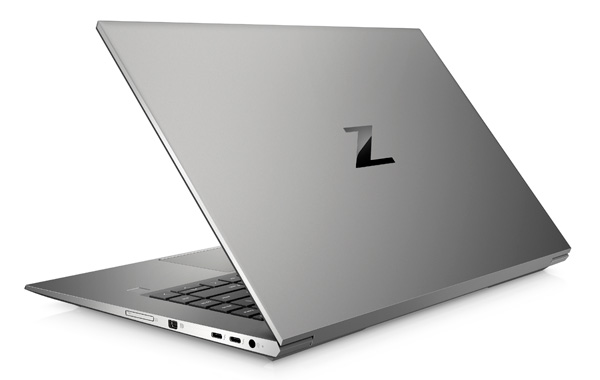 HP DeskJet Plus Ink Advantage 6000 series provides reliable, quality printing which sets it apart from others in its class. Vibrant colours up to 4800×1200 optimized dpi colour and 1200×1200 rendered dpi black output allows you to present rich black texts and bright graphics for everyday documents and photos.   Available in white, the stylish printer fits well in spaces where work and life intersect. It offers an effortless printing experience with intuitive and guided interactions and comes with smart buttons that only appear when needed. The HP Smart App pairs perfectly with this printer, allowing you to enjoy high-quality scanning and sharing right from your mobile device. Print Anywhere also allows you to easily handle print tasks from your Android or iOS device, or Windows 10 or MacOS computer even when you're away from your printer. You can also receive notifications when printing and scanning jobs are complete or when ink is running low, and the Self-Healing Wi-Fi fixes ensures your printer is always connected.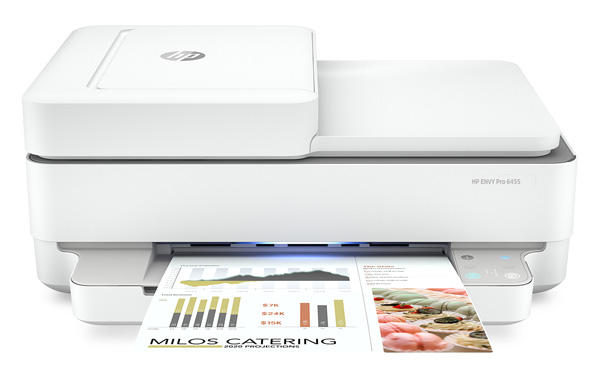 Pricing and Availability
HP ENVY x360 is available now, starting at RM3,799.00.
ZBook Studio and HP ZBook Create are available now, starting at RM11,236.00.
HP DeskJet Plus Ink Advantage 6000 series isavailable now, starting at RM459.
HP ENVY 2020 laptops will come with free pre-installed Microsoft Office Home & Student 2019 (worth RM529) as well as 2 Years of Accidental Damage Protection. HP's Accidental Damage Protection (ADP) is designed to protect your HP laptop against any accidental damage. Here are some examples of accidents that this package covers:
Your system is accidentally knocked off the desk and the LCD screen cracks.
You accidentally spill coffee on the keyboard and the system is not operating.
A power surge during a lightning storm causes damage to your system and it will not power on.
HP's new innovation in its HP Create Ecosystem are available from the HP Online Store at here or selected online store partners including Lazada and Shopee. For further information on HP, visit www.hp.com/my.