The Official Partner of UEFA EURO2020, Hisense Malaysia has recently launched three products that are able to improve the quality of life and maximise the convenience of users in their daily life. Hisense Malaysia brought a new model of 4K ULED TV, 4 Door Inverter Fridge and R32 Inverter Air Conditioner into the market.
"Integrity, Innovation, Customer Focus, and Sustainability are always the key elements at Hisense. We strive to develop the most energy-saving products that are eco-friendly to the environment where it can provide the best user experience for our consumers at the same time. We hope that everyone can enjoy the best home appliances from us during these periods as we do think it is important for us to have a quality and healthy life now more than ever," said Mr. William Li, Managing Director of Hisense Malaysia.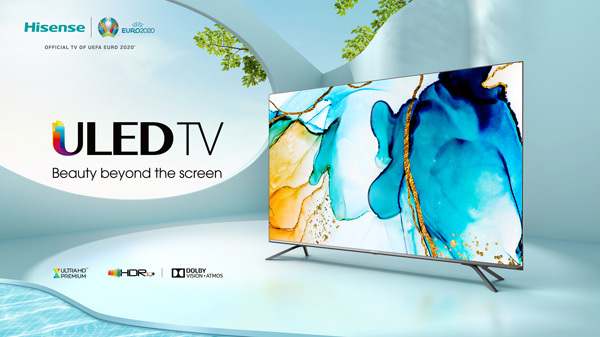 4K ULED TV,Model: U800QF
RRP: RM4,999
A truly comprehensive 4K solution that provides a sharper and clearer picture on a larger TV screen, while the Hi-View Engine enables a faster graphic process to optimize picture quality and overall viewing experience. ULED TV with Quantum Dot Colour is able to reproduce more than 1 billion shades of colour and results in a wider range of colours and shades.
It provides users with the best picture quality and viewing experience by inputting the features such as Full Array Local Dimming (180 zones), Quantum Dot Technology as well as the Wide Colour Gamut. Moreover, the version 4 of Hisense VIDAA OS has been designed in a more user-friendly interface which will be easily navigated by the users.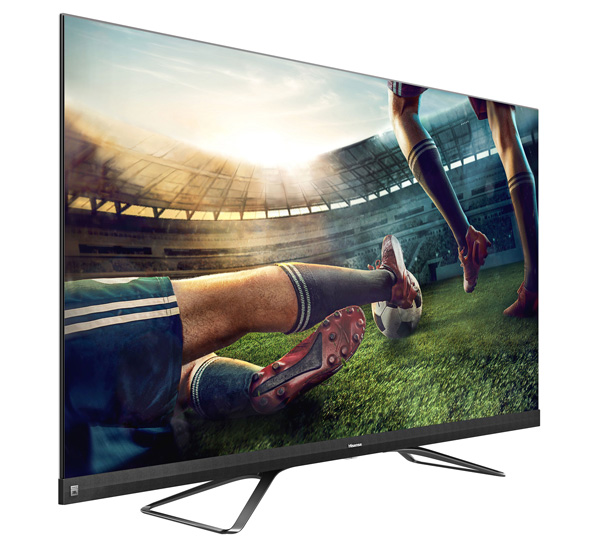 The Dolby Vision HDR inspired by cinema technology makes everyone is able to enjoy a more powerful and dramatic entertainment at home. Other than watching TV programmes by using the ULED TV, gamers can also enjoy it with the game mode that is a shorter delay between the input and reactions to on-screen developments which is important for the fast-paced and competitive games. While the MEMC (Motion Estimated and Motion Compensation) technology is applied to analyze the moving curve and makes the entire motion smoother.
Sports lovers can also be amused by the fully immersive action in sports mode where it offers a comprehensive picture and sound enhancement system specifically designed for sports programming. ULED TV allows users to experience true cinematic sound with an integrated front-firing speaker by integrating Dolby Atmos and JBL Sound Solution, and the bezel-less design pushes the edges to new extremes in order to provide the enriched, immersive viewing experience.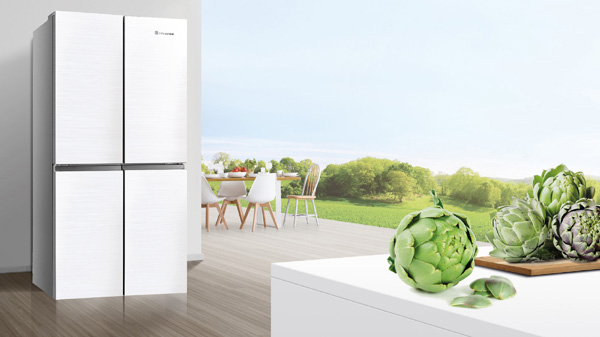 4 Door Inverter Fridge, Model: RQ566N4AWU
RRP: RM3,199
The new model of 4 Door Inverter Fridge is designed with Metal-Tech Cooling that makes the rear wall of the fridge that is overlaid with stainless steel, which ensures the cool air is distributed evenly from the inside out. While the freezer is able to perform Fast Freezing functions that allow the user to perform a quick freeze in order to lock the vitamins in the food.
Thanks to the Dual-Tech Cooling technology, which have two independent evaporators to control the temperatures of the three rooms, which makes the temperature control more accurate. While the Triple Temperature zone provides free options from Fridge (2-8℃) to My Fresh Choice (-18-5℃) easily.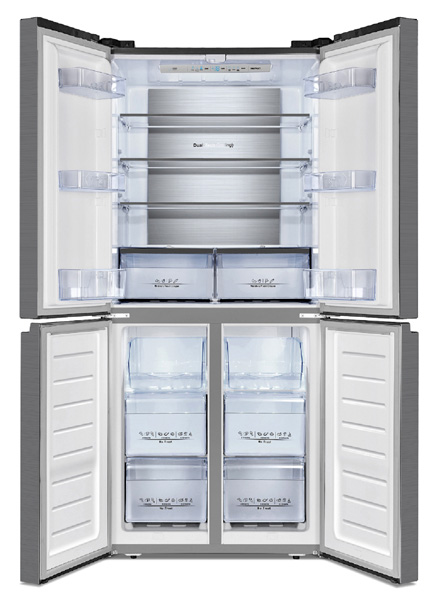 Don't worry about the fridge's noise as it is built with low noise operations (<45dB), giving users a quiet environment. Soft LED Lighting brightens the inside of the fridge, while the inverter compressor technology helps to save energy that can ensure a more stable temperature inside in extending the life of the fridge and cost effective.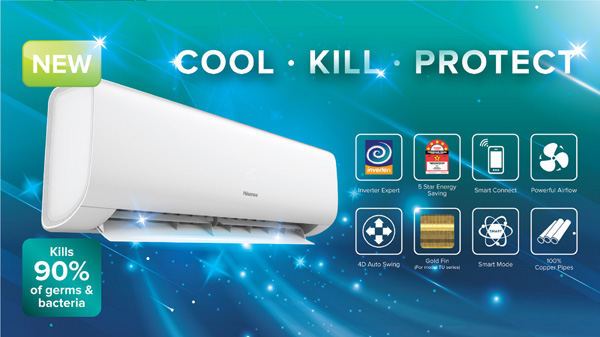 R32 Inverter Air Conditioner, Model: AI10TUGS
RRP: RM1,499
Hisense has always been an expert in inverter technology. Since 1997, Hisense had released the first inverter air conditioner in China, ranking No.1 in sales of inverter air conditioner for decades. The new launched of R32 Inverter Air Conditioner is available in two capacity, 1.0HP(AI10TUGS) and 1.5HP(AI13TUGS). It was rated 5-Star Energy Rating with 40% less energy consumption compared to conventional 2-star energy rating product.
The Plasma Generator reduces the air pollution, kills up to 90% of the bacteria and germs in the air. It optimizes the air quality which will maintain a healthy home environment that brings positive impacts in the long run. Just by pressing one button to activate the Smart Mode, it is able to start the fuzzy logic operation that will provide a comfortable environment for users to enjoy.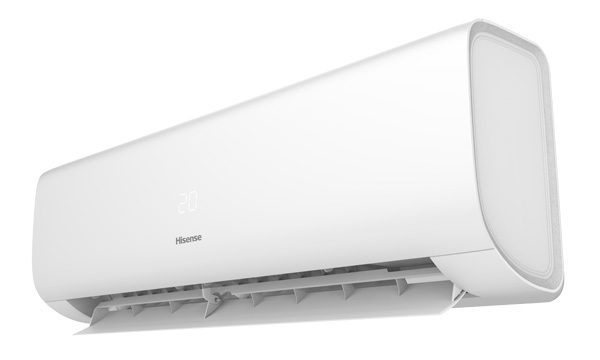 The sensor in the wireless remote control is smart to feel the surrounding temperature and adjust the temperature accordingly. The Super Cooling Button allows users to feel the cool air immediately after a long day out in the sun. R32 is eco-friendly as it has lower ozone depletion as well as better cooling efficiency to reduce the impact on global warming while operating with lower power consumption.
For consumers who are interested to purchase above-mentioned products, can always refer to www.hisense.com.my/dealers-locations. To learn more about all of Hisense's premium offerings, visit Hisense Malaysia and follow @HisenseMalaysia on Facebook, and YouTube.
About Hisense Malaysia
Hisense Malaysia is a subsidiary of Hisense Group, Ltd. established in 1969 and headquartered in Qingdao, China. Hisense Malaysia is recognized as a global Top 10 player by business intelligence industries and research institutions. Being enter Malaysia market for over 10 years, Hisense Malaysia offers the innovative range of technology products such as TV, refrigerator, air conditioners, chest freezers, washing machines that disrupt the consumer electronics industry, challenge the competition and provide significant value to consumers.