Recently, vivo's sub-brand, iQOO has announced that it has officially become the top global partner of BMW M Motorsport. Being seen as one of the most anticipated devices, the iQOO series has come to be known as a strong performance-driven device. To spice up the iQOO series, it is reported that iQOO will release its iQOO 5 series BMW co-branded custom model on 17 August.
Adhering to its brand philosophy, iQOO has always been pursuing ultimate performance and experience. Since the birth of BMW M Series, iQOO 5 series has also been making continuous progress towards the goal of being able to produce exquisite and opulent products like BMW. Every aspect and detail of the product is trying to achieve the best in everything, making the development of iQOO 5 series become the incarnation of high performance. The letter "M" in "BMW" has also become synonymous with speed, performance, control, and elegance, signifying the performance of speed and passion is basically a matter of minutes.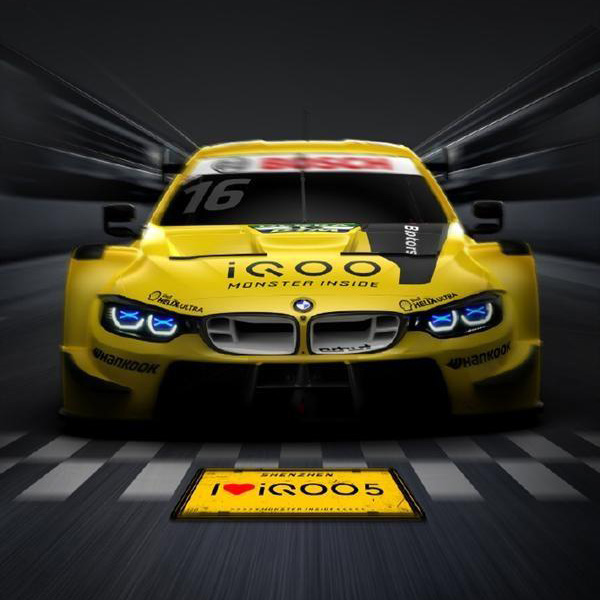 The coming together of vivo and premium automobile brand BMW M Motorsports further elevated the idea of how tech redefines the elite of the automobile industry. The two brands collaborated and created a deluxe customised smartphone that pushed the design and aesthetic of the device at the forefront of the creative industry.
The iQOO series houses a built-in 4000mAh battery with standard version support for 55W flash charging that brings higher durability. With technology industry booming endlessly, iQOO is proud to state that its iQOO 5 series will be the first smartphone from the company to support 120W fast charging, which fills a 4,000 mAh battery from flat to 100% in just 15 minutes. With phones filling up batteries in minutes, fast charging at the one-hundred-watt level is full of allure, basically pushing mobile phone fast charging to a new stage.
Giving us a glimpse of the innovative design of the phone, the vivo iQOO 5 series features an AMOLED flexible screen with 100% DCI-P3 colour gamut coverage, 120Hz refresh rate, and a sampling rate of 240Hz. In terms of sound quality, the 120dB high-dynamic HiFi chip has been used with superlinear stereo dual speakers.
Under the hood, iQOO 5 series is powered by a Qualcomm Snapdragon 865 chipset paired with LPDDR5 RAM while it drives strong and durable device performance. In addition, there are several technologies such as VC liquid cooling hot plate, 4D game shock and Eagle Eye Display Enhancement 2.0 which will give iQOO 5 series excellent performance.
For more information or latest updates, stay tuned to vivo Facebook page or vivo official website.