Innogen Sdn Bhd (Innogen) today launched its self-developed digital platform called InnVirtual catered towards the Exhibitions, Conferences and Events industry. It is the first locally developed digital platform paving the way for virtual exhibitions and events, to be made available globally.
Known for their expertise in serving the needs of trade show exhibitions, conferences and events locally and internationally, Innogen have expanded their services with InnVirtual – a product that is designed to serve its clients better in the ever-changing business environment. The strength of InnVirtual is demonstrated with three main attributes, namely:
Design and Application: Customized platform for each event with seamless implementation and a user-friendly interface
Technical and Creative Advisors: Professional advisors that are able to guide potential exhibitors in addressing creative and technical concerns
Technical Support: Maximum efficiency in the administration and upkeep of the virtual platform to ensure hassle-free, up-to-date content. This is performed by a team of very experienced, highly trained professionals from the tech background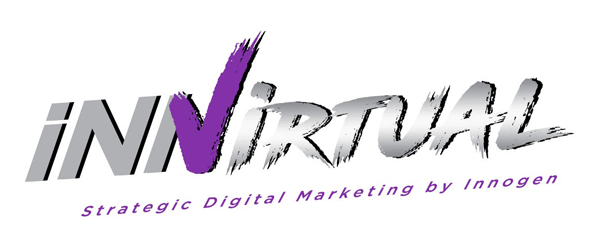 Speaking at its virtual launch, Richard Wong, Managing Director of Innogen said, "As much as we are impacted by the pandemic ourselves, we felt a sense of responsibility towards the whole industry that has supported the company to make full use of our expertise and knowledge of more than 20 years in moving forward towards the digital age. InnVirtual is the product of that".
"The economic and business climate demands for such change. Our stakeholders including partners and industry players need to embrace digital transformation now. InnVirtual provides the industry an opportunity to grow and not stall in the face of adversity. It's the perfect platform for its time. We are now in the age of experience which means that every event, no matter how small needs to become an immersive experience. The new generation that is sophisticated and tech savvy will settle for nothing less. At Innogen, we are aggressively retraining our team to present the best product to the industry – making sure that the digital experience is as close as possible to the experience of attending a physical exhibition or any kind of events including entertainment, education, annual general meetings etc." he added.
Digital integration that has been complimentary to its core business, that is organizing exhibitions, roadshows, events, retail fit out etc. , have now come to the forefront. A product unique to Innogen, InnVirtual is created not only to answer the current demand of virtual exhibitions and events, it is also to provide features where physical exhibition or events may not be able to do.
In a pre-recorded speech by Datuk Wira Hajah Mas Ermieyati binti Samsudin, Deputy Minister of Entrepreneur Development and Co-operatives, she mentioned, "On behalf of the government, I applaud this initiative by Innogen that is taking great interest and risk in investing in new technologies for the betterment of the industry. The exhibition and events industry is changing, and progressing in order to adapt to current trends and situations. As players in this industry, we should continue to embrace it and view it as a thrilling time, full of opportunity and potential. We must constantly seek ways in which we can be at the forefront instead of continually playing catch-up."
The launch witnessed a demonstration of InnVirtual to industry partners, guests and the Media. "Going virtual is the way forward. In this current health climate, it is the safest way to organise an exhibition or any event that requires human attendance and participation. On top of that, it is cost effective, sustainable, guarantees a global reach and higher attendance and extends an event lifecycle up to 60 days. This platform is created to deliver the value in the entire value chain and we are proud to provide the opportunity to our stakeholders and other industry players to be part of this new way of approaching the industry" said Richard to close the presentation.
InnVirtual in hybrid version is currently ready for implementation. Hybrid events are events that combine an in-person experience with a virtual experience. Going beyond live streaming, it allows the in-person attendees to experience the event in real life and opportunities for creative collaboration especially with event venues to deliver seamless hybrid experiences. The partnership allows venues to showcase food, performances and service excellence whilst leaving the technical expertise to InnVirtual. This is especially important in today's social distancing environment.
Kindly visit www.innogen.com.my to know more about the product or to call +603-8961 1108 to speak to its Digital Consultants.