Garmin Malaysia today announced the expansion of its solar charging technology to its Instinct, fēnix 6 and 6S adventure line. This follows the
successful launch of the fēnix 6X – Pro Solar in 2019, Garmin's first premium solar charging smartwatch. These new solar editions boast a larger battery capacity and new purpose-built functionality including mountain biking, surfing and climbing activities.
Commenting on the new solar editions' diverse uses, Ivan Ong, Senior Manager of Aeco Technologies Sdn Bhd, said, "They are packed with updated and unique features. From new camouflage designs to supplementary activity profiles, the watches now serve an even more diversified audience of athletes and adventurers. Through our solar technology, the new Instinct, fēnix 6 and 6S solar watches provide extraordinary battery life and give users the ability to follow their passion to the sunset and further.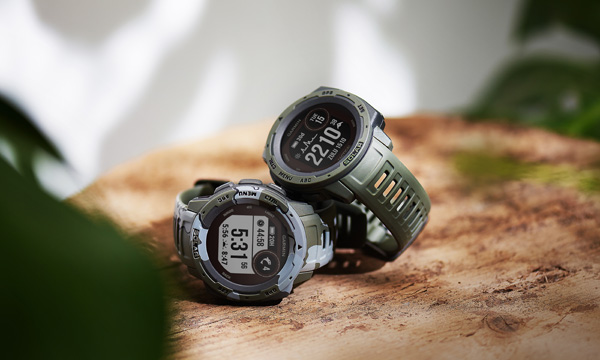 Garmin Instinct
The Instinct GPS adventure series has established itself as a watch tool built to endure the most challenging of environments, from urban cities to mountains and all places between.
Instinct Solar takes its rugged reputation to new heights with significant battery life, bold designs and new activity profiles, including a new activity-specific Instinct edition, the Instinct Solar – Tactical Edition.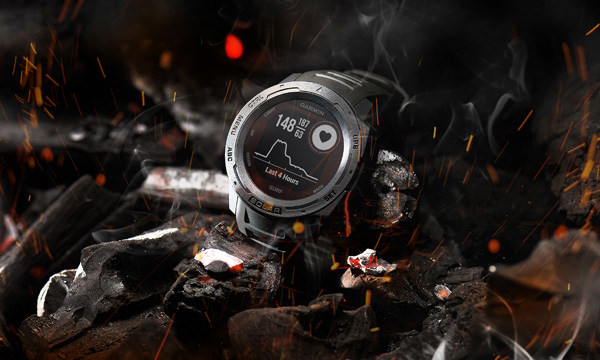 The Instinct Solar can provide unlimited battery life with sufficient solar exposure in Battery Saver mode. Using Expedition Mode with sufficient solar exposure, it provides increased GPS functionality while still delivering over two months of battery life. The Instinct Solar series also boasts up to their battery lasting 24 days in smartwatch mode indoors and more than 50 days with sufficient solar exposure. Users can make these battery-extending changes on the fly through Instinct Solar's incorporation of Power Manager.
Instinct Solar – Tactical Edition, popular with military personnel, is equipped with tactical-specific features such as night-vision goggle compatibility and Stealth mode.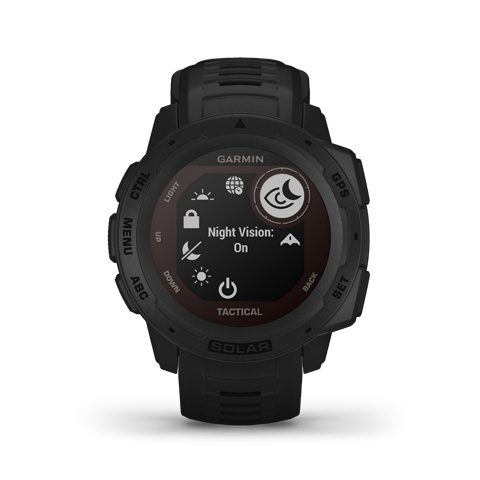 In addition to Instinct's robust outdoor activity and health tracking, Instinct Solar now also includes Pulse Ox 2 to gauge how well an individual's body is absorbing oxygen and Body Battery to assist in optimising body energy reserves through health monitoring metrics.
Body Battery – Utilised for analysing heart rate variability, stress level, sleep quality, and activity data to determine one's overall Body Battery level. Like a gas gauge on a car, it indicates the amount of available reserve energy.
Instinct Solar is available in Graphite, Tidal Blue and Sunburst and the Instinct Solar – Tactical Edition is available in Black, Moss and Graphite Camo.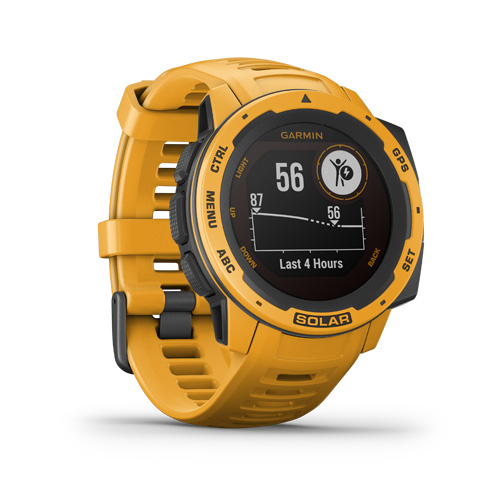 Garmin fēnix 6
The fēnix 6S Pro Solar and fēnix 6 Pro Solar are the latest members of the Garmin flagship outdoor GPS smartwatch line. Featuring Garmin Power Glass™ solar charging lens and a customisable Power Manager mode, the fēnix 6 Series – Solar Editions harness the power of the sun to stay on and remain performance-ready for weeks, so users will have more on-wrist time to enjoy their activities, training features, onboard mapping, music streaming and much more. Broadening the robust activity profiles included within the fēnix series, the fēnix 6 and 6S Solar editions come surf, mountain bike and indoor climb-ready. The smaller-sized fēnix 6S Pro Solar adventure smartwatch also features an exclusive Women of Adventure design option.
Surf: Using a Surf Activity profile, fēnix surfers can track total waves, surf time, total time, max speed and their longest wave. When surfing in front of a Surfline ® camera, users wearing fēnix or Instinct surf-compatible watches can upload their surf data to their Surfline account and later view video of that surfing activity through Surfline Sessions ™.
Mountain Bike: Track the details of every ride with mountain biking metrics plus specialized grit and flow measurements that rate trail difficulty and how smoothly a user descends, giving a score to beat next time.
Indoor Climb: The indoor climb activity profile allows climbers to track their sessions at indoor facilities. Metrics include the number of routes, vertical distance climbed, climbing time, difficulty of each route and more.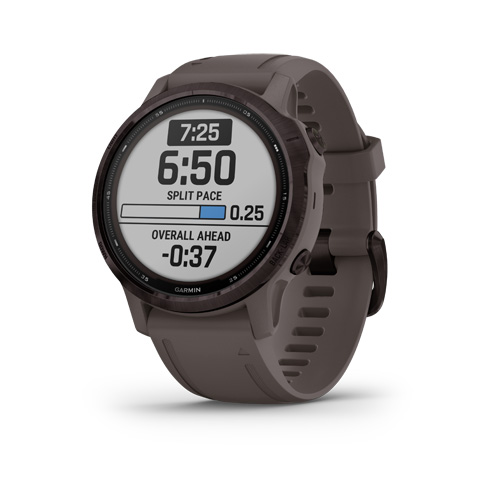 The fēnix 6S Pro Solar battery performance in smartwatch mode is up to 9 days indoors and up to 10.5 days with sufficient solar exposure, while battery performance for the fēnix 6 Pro Solar in smartwatch mode is up to 14 days indoors and up to 16 days with sufficient solar exposure.
The fēnix 6 Series – Solar Editions also includes Advanced Sleep Monitoring, which provides a detailed breakdown of a user's light, deep and REM sleep stages as well as Pulse Ox and respiration data. This can be viewed on a dedicated widget that includes your stress score and sleep insights. Out of the box, the fēnix 6 series includes topographic maps for outdoor adventures, ski maps for over 2,000 ski resorts worldwide and over 41,000 golf courses.
The fēnix 6 series features on-device music storage of up to 2,000 songs, allowing users to sync playlists from several of the most popular music services (subscription may be required), no phone required.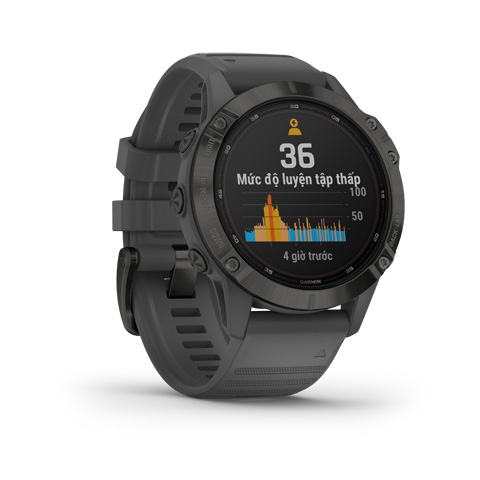 The fēnix 6 Pro Solar Edition is available in Black with Slate Gray Band and Cobalt Blue with Whitestone Band and the fēnix 6S Pro Solar Edition is available in Light Gold with Shale Gray Band and Purple with Shale Band.
The Instinct Solar and fēnix 6 Series – Solar Editions represent the continued innovation of Garmin solar technology and are available now at Lazada , Shopee , Garmin Brand Stores and authorised retailers. The complete line of Garmin solar charging smartwatches also includes the
fēnix 6X – Pro Solar.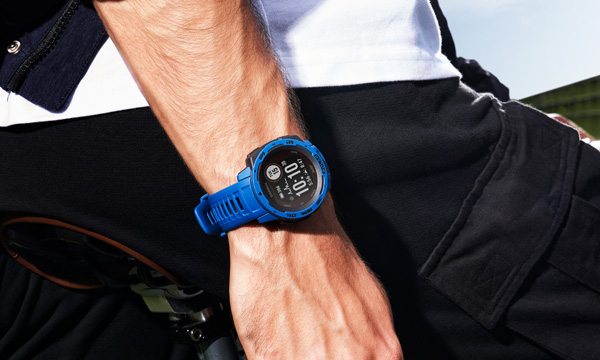 Suggested retail prices start at MYR 1,999 for Instinct Solar and MYR 4,199 for fēnix 6S and 6 – Solar Editions.