Global innovator in technology and consumer goods, LG Electronics Malaysia (LG) today introduced its first NanoCell 8K TV in Malaysia as well as a line-up of NanoCell 4K models with the latest technology and entertainment features that offer consumers a Very Impressive Picture (VIP) experience.
The VIP experience from NanoCell's "Pure Colours" promises consumers enhanced colour purity when viewed from any angle, transforming the quality of content to the next level and ready to burst out of the screen. The new TV comes with extraordinary colour reproduction, contrast, and frame rate, delivering movies the way their creators intended.
"LG is deeply committed to delivering Malaysians with an outstanding VIP viewing experience. With the new LG NanoCell TVs, consumers can be assured they are getting smart, future-proofed TV that will deliver mesmerising picture quality for the whole family," said Kim Kyutae, Managing Director of LG Electronics Malaysia.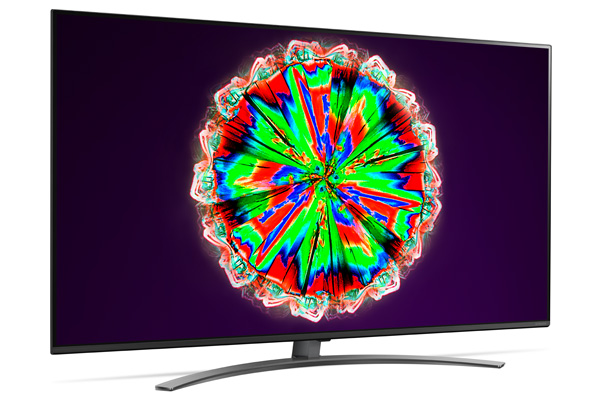 Indulge the Purest Colours Because You Can
LG NanoCell 8K TV is a perfect choice for discerning movie buffs and who binge-watch a lot. Thanks to LG's nano-engineering technology, the display technology reproduces pure colours by applying about 1 nm-sized nanoparticles to filter out impure colours. 8K offers 33 million pixels that provide higher density than normal and translate to better colour viewing for consumers. Each of the pixels appears distinct to the eyes and gives a sense of intense realism.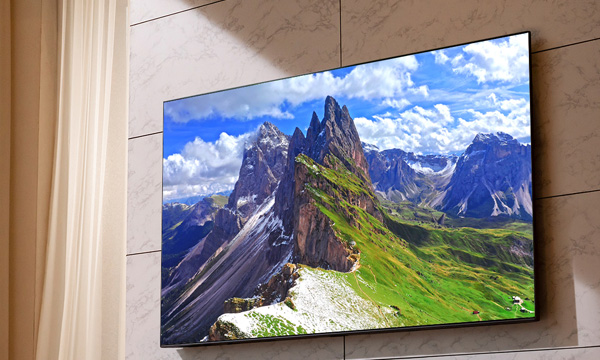 Beyond Conventional TV: Next-Gen Intelligence
The new NanoCell 8K TV offers consumers with the most optimal viewing and listening VIP experience through great performance from its α9 Gen3 AI processor. It is the brain behind the TV that uses a deep-learning algorithm that analyses the original content and automatically adjusts its quality to suit the ambient surroundings of the home.
Its optimisation features like Face Enhancing, AI Brightness Control, AI Sound Pro and Adaptive Sound Control will produce a crispier result with higher quality image and sounds catered specifically to the user. With the α9 Gen3 AI processor, all adjustments are automatic to make every viewing a spectacular one for consumers.
LG NanoCell TV comes with another intelligent feature, the LG ThinQ AI that allows consumers to use the TV more conveniently. Users can adjust volume, launch apps or search for information online using the LG Magic Remote and also the Hands-Free Voice Control. Users can also monitor and control compatible home devices directly and effortlessly from the TV's Home Dashboard using the LG Magic Remote. Essentially, consumers can now do more with their TV.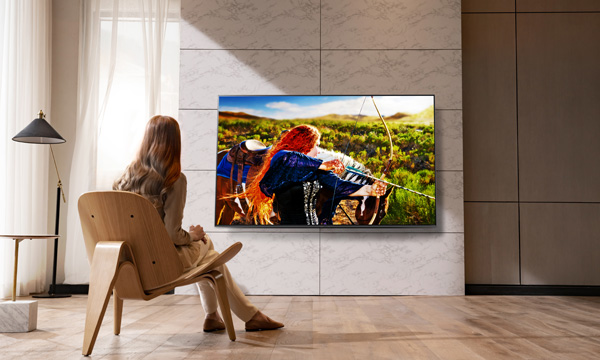 Immersive Experiences for Everyone at Home: Movies, Gaming or Sports
With the best technologies available today, families should be able to watch their favourite movies and sports programme in the best quality. LG NanoCell TV comes with the Dolby Vision feature that intelligently customises the screen brightness, colour and contrast based on the genre and lighting conditions. It also has the Dolby Atmos feature that delivers immersive audio experiences and turns any home into a Movie Theatre or Sports Arena for the whole family.
Avid sports fans can now become even more immersed in big games and enjoy the intense feeling of live atmosphere. LG NanoCell 8K TV is Bluetooth Surround enabled that allows fans to experience astounding sound effects by connecting two Bluetooth speakers.
LG NanoCell 8K TV also truly completes a virtual world that surpasses reality when it comes to gaming. Its display technology supports the FreeSync premium technology that synchronises the refresh rates of TVs and consoles, resulting in a smoother, tear-free and fluid gaming experience. NanoCell TV also allows users to instantly attack the opponent without delay. It synchronises gamers' senses with real-time scenes happening in a fast-paced game by low input lag.