HP Inc. has announced plans to open 20 Tech Hubs in underserved communities across Southeast Asia by the end of 2020. The program provides technology and entrepreneurship training for students aged 13 and above, and aims to upskill 10,000 youth by year-end – a goal that maps to HP's commitment to enabling better learning outcomes for 100 million people by 2025. This is outlined in HP's 2019 Sustainable Impact Report.
Outfitted with 15 to 20 new PCs as well as networking support from HP, the HP Tech Hubs blend classroom and online learning to deliver technical and soft skills essential for youths to thrive. These include Microsoft Office, coding, business communications, having a success mindset, and how to start a small business – taught by instructors or accessible online. Courses in entrepreneurship are adapted from HP LIFE, a free HP Foundation program that offers modules on entrepreneurship, marketing and business development. The students will be awarded certifications for the courses they complete.
"Unprecedented connectivity, new technological breakthroughs – and now COVID 19 – have re-defined how we live, work, and relate to one another. HP has a responsibility to play a role in preparing our youths for this new reality.  To help them thrive in the new future of work, we need to build up their confidence, impart them the skills, and give them access to equal opportunities," said Ng Tian Chong, Vice President & Managing Director, Greater Asia, HP Inc. "Through the HP Tech Hubs, we equip youths in underserved communities with technical and practical knowledge and aim to inspire them to widen their horizons, be creative, and take the bold step towards new possibilities."
Six Tech Hubs have already been established in Lombok and Jakarta in Indonesia, as well as Kuala Lumpur in Malaysia. The remaining hubs are planned in Malaysia, Indonesia, Thailand, Vietnam, and the Philippines by the end of the year.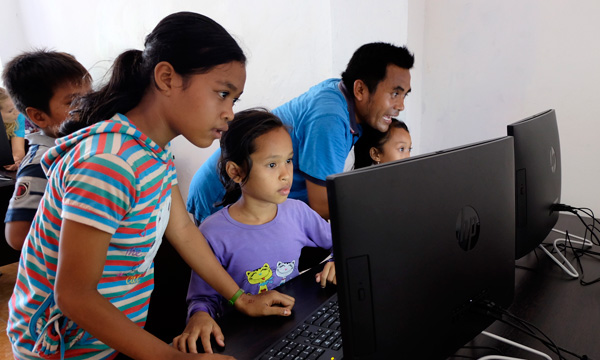 Enabling Better Learning Outcomes For The Future
HP Tech Hubs are part of the company's broader education initiatives in Asia-Pacific, which has benefited 1.3 million students and adult learners in 2019. These initiatives include:
HP LIFE: Since its launch in 2016, HP LIFE has enrolled over 214,000 users globally. In Asia-Pacific, over 20,600 learners have accessed HP LIFE curriculum in 28 countries.
World on Wheels: Since 2017, the World on Wheels (WOW) program bas rolled out 43 self-contained, internet-enabled, solar-powered mobile learning labs in rural India, providing access to technology and learning to an estimated 3.5 million people in more than 1,400 villages.
Little Makers Challenge: Tailored for parents, teachers, and 5 to 12-year-old children to teach, play and learn creatively together through printed and online material, this initiative in Malaysia received over 18,600 submissions, representing an estimated 90,000 hours of activities covering subjects such as arts, geography, biology, and astronomy.
HP-NTU Digital Manufacturing Lab: Founded in collaboration with Nanyang Technological University (NTU) and National Research Foundation Singapore, this Lab is driving the development of innovation, technologies and skills to democratize digital manufacturing. In January, it introduced a skills development program aimed at helping Singapore train and upskill talent in digital manufacturing.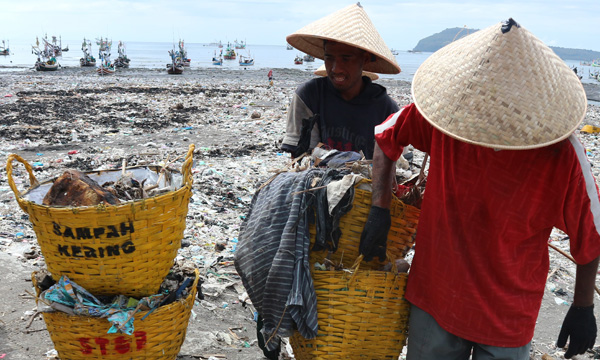 Driving a Circular, Low Carbon Economy
To accelerate the shift to a more efficient, circular, low-carbon economy, HP is committing to the global goal of eliminating 75 per cent of single-use packaging by 2025. Three hundred million tonnes of plastic is produced each year worldwide, half of which is for single use and 91 percent is not recycled at all. Packaging is also experiencing an increase in demand as a result of COVID-19. Packaging comprises a significant portion of total waste produced and can affect the health of our planet and people.
HP has made strides towards a circular economy in Asia-Pacific with local and regional programs that are focused on reducing plastic waste, increasing the use of recycled materials, and restoring and protecting forests.
Project STOP: HP joined Project STOP, which collaborates with companies, governments and communities in Southeast Asia to create effective waste management systems that reduce ocean-bound plastics in Indonesia. In Muncar, East Java, Project STOP has set up Material Recovery Centers to collect, manage, and recycle plastic waste from more than 60,000 people and which have generated over 100 full-time jobs. The waste collection service will be rolled out to more than 450,000 people across 55 villages in Muncar, Pasuruan and Jembrana over the next three years.
Tidy Tech Kiwi: HP is tackling the problem of e-waste with the Tidy Tech Kiwi program in New Zealand. In 2019, the program successfully diverted over 8,000 kgs of e-waste from landfills and raised over US$11,000 for seven schools.
Straw Pallet Program: HP continues its use of recycled material for shipping HP inkjet printers with 52,000 pallets made out of 2,450 tons of straw from China in 2019. The straw would otherwise have been burnt as agricultural waste. Since 2017, more than 164,900 straw pallets have been used, diverting over 7,400 tons of straw.
HP Sustainable Forest Collaborative: All HP-branded paper is already deforestation-free, and by end 2020, the company is on track to achieve 100% zero-deforestation for all its paper-based product packaging. To restore and improve the management of nearly 200,000 acres of forests in China and Brazil by end-2024, HP partnered with WWF in the HP Sustainable Forest Collaborative. In China, the project is focused on increasing the area of sustainably-managed forest plantations to improve their resiliency and biodiversity. New partners – the Arbor Day Foundation, Chenming Paper, Domtar and New Leaf – have also joined the collaborative.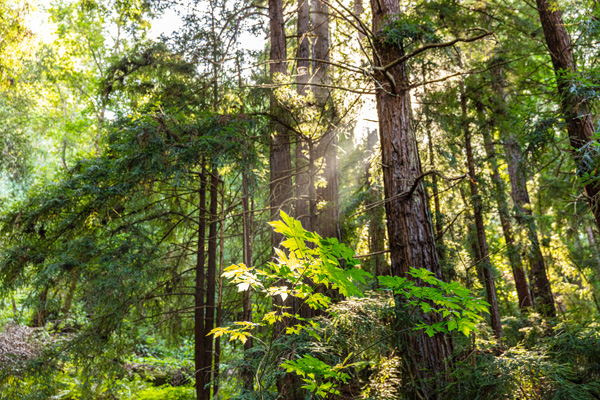 Embracing Diversity and Inclusion
HP is driving a culture of diversity and inclusion at all levels of the company and remains committed to fighting racial inequality in all forms. HP's Board of Directors continues to be the most diverse of any U.S. technology company, comprised of 38 percent women and 54 percent minorities. Earlier this year, HP re-committed to the CEO Action for Diversity and Inclusion, the largest CEO-driven business commitment to advance diversity and inclusion in the workplace. In 2019, women made up 40 percent of global hires, and 44 percent in Asia.
HP's programs aimed at nurturing female leadership and providing equal-opportunity employee and development opportunities in Asia include:
HOPE program in China: An initiative providing equal opportunities for people with disabilities. It currently has 28 team members spread across HP offices in Beijing, Shanghai, and Dalian.
Disha program in India: A six-month leadership program for female employees with 119 graduates from 2017 to 2019. Over 40% of the graduates have either been promoted or ventured into new roles.
Women leadership and HOPE programs in Japan: HP provides leadership training for female employees both within the company and through collaborations with other companies, as well as equal opportunities for people with disabilities under the HOPE program.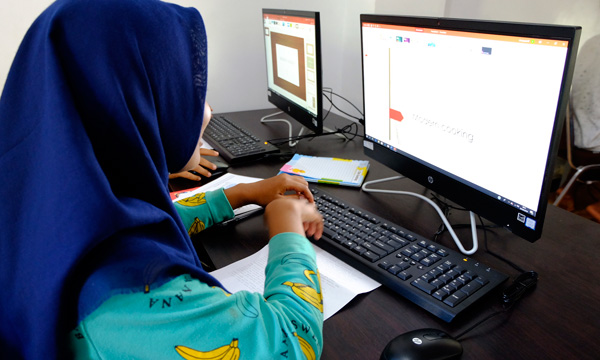 To shine a spotlight on these issues globally, HP is partnering with Girl Rising, a global a nonprofit dedicated to eradicating poverty by providing education to women and girls, to launch My Story: The 2020 Storytelling Challenge. This Storytelling Challenge will bring to life examples of young leaders fighting for human rights, racial justice, gender equity and the advancement of education for girls.