Father's Day 2020 is set to be a memorable one for a variety of reasons but let's make sure it's not because your Dad was gifted yet another disappointing pair of socks.
Jabra unveils its best true wireless model yet, for the Dads who are working hard; juggling work, family and trying their level best to keep fit! The possibilities are endless with this perfect-no-strings-attached Father's day gift.
Representing Jabra's award-winning portfolio of true wireless earbuds, the Jabra Elite Active 75t are perfect for the Dads who jump from their lunchtime run, bike ride or online fitness class straight into a conference call.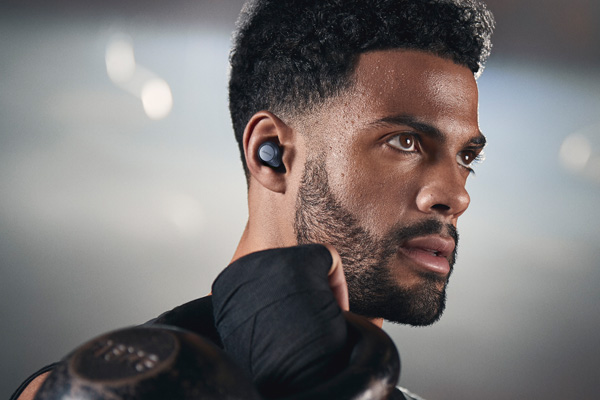 The sound quality is second to none, and better still the earbuds can withstand sweat, dust and water. They certainly have no excuses to skip that workout! You don't have to worry about complaints due to discomfort either, as these earbuds have been designed to enhance the user's comfort thanks to optimal shape and size.
That means that Dad can enjoy the full 7.5 hours of battery life, that extends to 28 hours with the charging case. Similar to the Jabra Elite 75t, the Active version brings the same great call and music quality expected from Jabra yet 22 percent smaller than its predecessor for a better fit.
Fathers Day Promotion
In line with Fathers Day, Jabra's Lazmall store will feature an exclusive promotion from 13th  June to the 21st June.
Buyers of the Active 75t will receive a free pair of a Jabra Elite 45e in Gold Beige (worth RM415) in addition to free delivery. Get a gift for dad and a free gear for yourself too!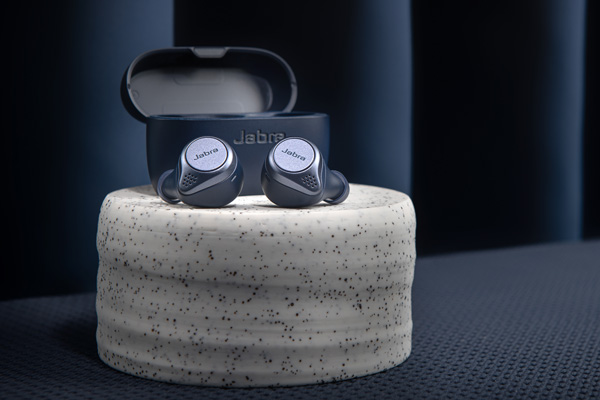 Noise isolation
The Elite Active 75t is also designed to further enhance comfort through optimal earbud design, which also provides first-class noise isolation. To achieve this, Jabra utilised thousands of ear measurements and scans to determine the optimal earbud shape and size, building on feedback from four generations of true wireless Elite products. This therefore provides superior passive noise reduction for an improved sound experience overall.
The user has the option to totally immerse themselves in their music or calls. Alternatively, they can activate the integrated HearThrough™ feature to let surrounding sound in when needed.
Up Close with the Jabra Elite Active 75t
The Jabra Elite Active 75t earbuds also offers personalized sound and customizable controls with Jabra MySound and Jabra MyControls through the Jabra Sound+ App. These functions are uniquely built based on hearing know-how and technology from its sister company GN Hearing who are producers of world-class hearing aids.
Jabra MySound
This feature allows users to individualise their music experience to their preference. Here the users hearing profile is benchmarked through a simple auditory test consisting of a series of beeps and the output is optimised based on these results, for a truly individualised listening experience.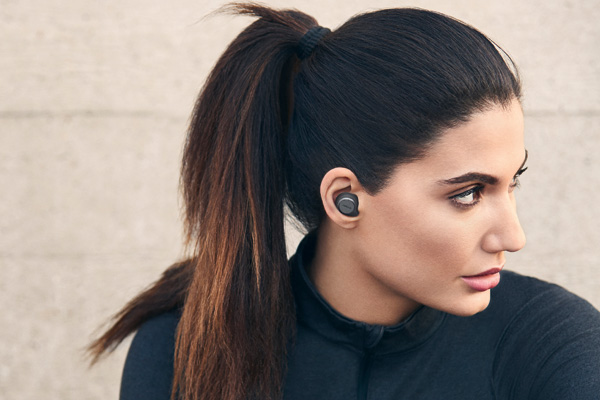 Jabra MyControls
This function enables the user to define the button controls on the earbuds in a few simple steps. Some users may focus on music or media button actions whilst others may want the buttons to revolve around calls.This remap of the buttons further enhances the custom experience for the user.
The Complimentary Jabra Elite 45e
The complimentary Jabra Elite 45e bluetooth neckband in gold beige with every purchase of the Elite Active 75t  is featured here. Its unique attribute is the flexible memory wire neckband where it remembers the shape and the contours of your neck. Like other Jabra models, it is engineered with superior calls and music quality.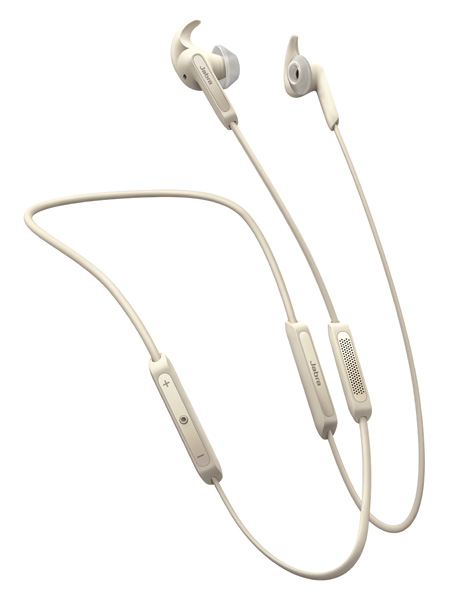 1 for 1 Instant Replacement Warranty
Committed to providing a fuss-free journey when it comes to warranty claims, all Jabra products are entitled for warranty claims under this program.*
Pricing and availability
The earbuds are currently available in Navy and Dark Grey. Recommended retail prices for the Jabra Elite Active 75t is RM999.
*Terms & Condition Applies