TikTok, the leading destination for short-form mobile video, introduced TikTok for Business, a new global platform that aims to help brands tell their stories in a more creative and engaging way. With this new platform, brands and marketers in Malaysia can creatively connect with the broader communities around them and foster user discovery through TikTok.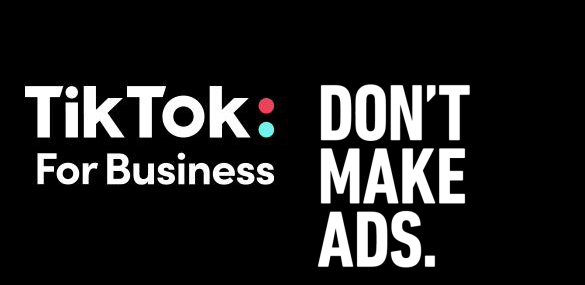 Brands have long been an important part of TikTok – whether they're starting trends, connecting communities, or bringing awareness to critical public service initiatives, brands are creating authentic audiences built on the foundation of sharing joy. With TikTok for Business, brands are given the tools to be discovered and connect with the broader communities around them. They will find it easier to tap into unique opportunities that can only be found through TikTok, engaging with users including:
TikTok is a growing platform for marketers to leverage as a must have destination. TikTok is an entertainment based platform, offering users and brands the tools to tell their stories.
With TikTok, the industry can build for a mobile, sound-on environment. And, there are so many opportunities for sound: music, sound effects, voice-overs, reactions and more.
Inclusive & participatory community:
TikTok is all about "join." This presents an original opportunity for marketers to create work that becomes a part of our community. On TikTok, people can become so engaged and inspired by a marketing campaign, that they'll create their own version of it. Brands can actually experience the impact of their campaigns have on people.
The place where culture is made:
TikTok is an open platform where anyone and any brand can be discovered. The opportunity to learn about what is happening all over the world is limitless. Culture is created in an open and inclusive way on TikTok, every day.
Seamless & simple solutions:
Our products deliver across every marketing touchpoint and allow for rich and immersive storytelling. All are seamless, full-screen video and appear natively with the user experience. Working with many of the industry's leading third party providers, we are building out our suite of measurement solutions. Today, we are also excited to announce our latest AR Branded Effect called Brand Scan, a new product that allows users to have an augmented reality experience with any brand.
Utilizing an entertainment-based platform allows brands to engage with users in a "sound on" environment, providing ample opportunities to create music, sound effects, voice-overs, reactions and more. With TikTok's inclusive and participatory community, marketers will often find that inspired users will create their own version of brand videos, showcasing the direct impact a campaign has on TikTok's users.
"TikTok for Business opens an entirely new window of opportunity to create content that speaks to people and invites the community to join in the conversation," said Ng Chew Wee, SEA Business Marketing, TikTok. "Brands have the opportunity to turn traditional marketing on its head and truly engage with today's users by encouraging them to make TikToks, instead of simply viewing ads."

TikTok is designed to inspire authentic connection and create a supportive and diverse community of expression. As an open platform where anyone can be discovered, content from Malaysia has the potential to go viral across the globe within a matter of hours reaching diverse audiences across different cultures, ages, ethnic groups, and languages. Brands will find a new unity with TikTok creators, leveraging the platform's diverse creator community to develop authentic and creative content through collaborations. Additionally, TikTok is also testing a platform called Creator Marketplace in Malaysia where brands can discover and partner with innovative content creators on paid brand campaigns to drive awareness and track new customers.
Providing a rich and immersive storytelling experience through full-screen video and enhanced editing features, TikTok for Business will also feature Brand Scan, its latest AR Branded Effect that allows users to have an augmented reality experience with every brand. Additionally, TikTok is committed to working with industry leaders to build out a suite of measurement solutions, so marketers can track results effectively and efficiently.
To learn more about TikTok for Business, visit www.tiktok.com/business.
TikTok is available in over 150 countries and regions in 75 languages. Download the TikTok app via iOS or Google Play.