HP Inc. has announced support to government bodies, businesses and communities in Malaysia as part of its vision to continue supporting the future of Malaysia as the nation embarks on the road to recovery from the recent pandemic.
The support from HP Malaysia includes personal protective equipment (PPE), 3D printed face-mask adjuster and HP product donations, employee and HP Foundation donations, enhanced customer support capabilities and remote working and learning initiatives, as well as customer and partner reliefs. These efforts are focused on supporting and motivating Malaysian government bodies, businesses and communities as they continue adapting to thrive in the new normal while prioritizing their health and safety.
"As a trusted global technology brand with a local soul that prioritizes the well-being of our people, customers, partners and communities, it's our responsibility to go above and beyond our usual business parameters to support Malaysia's future as we adapt to thrive in this new normal. I believe that the resources, reliefs, capabilities and technology tools that we've put in place will benefit many Malaysians as they rally to keep working, keep learning and keep going for a better future together," said Fayza Mohamed Amin, Malaysia Managing Director of HP Inc.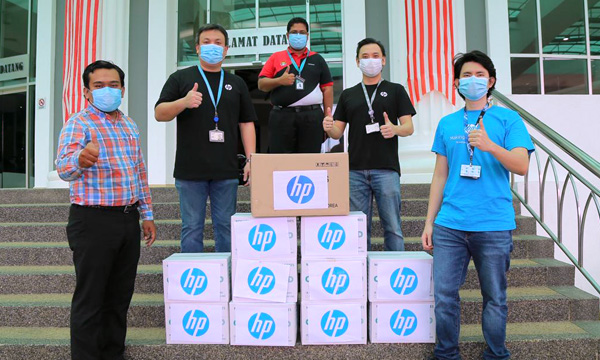 Providing Supplies and Essentials for Frontline Workers
While Malaysian healthcare and essential services workers support the nation at the frontlines, HP Malaysia donated RM870,000 worth of PPE supplies in May. The PPEs for frontline workers, including over 371,000 face masks, surgical masks, disposable gloves and hand sanitizers were distributed to the Ministry of International Trade and Industry in Kuala Lumpur, Penang Island General hospital and two city councils in Penang, Majlis Bandaraya Pulau Pinang and Seberang Perai.
HP Malaysia also extended PPE donation efforts with its suppliers who wanted to help support Malaysia's recovery efforts. HP has over 100 suppliers in Malaysia, many of whom are small-and-medium businesses (SMBs) that employ over 22,000 staff locally.
Together with support from a coalition of local and global companies including Flex, Beyonics International, Metal Component Engineering Limited (MCE Technologies), Classic Advantage, Allied Technologies, Sunningdale Tech, Starlite Printers, Trend Technologies, Foxconn, HP donated over 215,000 face masks, disposable gloves, hand sanitizers and digital thermometers valued at over RM340,000.
The donated items were handed to Datuk Hasni Mohammad, Menteri Besar Johor in June for distribution to beneficiaries including frontline workers in the medical and essential services industries.
Between April and June, HP Malaysia also printed and donated over 4,400 3D essential parts for healthcare workers and healthcare facilities in Malaysia, including face mask adjusters and hands-free door openers.
In April, Kuang Yee Image Press Sdn Bhd. in Penang used the HP Latex printer to print and apply social distancing instructions on medical protective boxes. 12 of these units were then delivered to Hospital Kepala Batas and Hospital Parit Buntar in Malaysia. Part of the Graphics Solutions family from HP, the HP Latex printer offers durable, high-quality prints suited for a range of industries, including healthcare.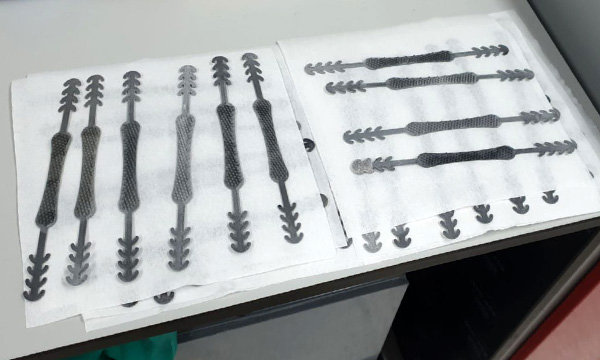 Supporting Malaysians as they Learn, Earn and Work from Home
HP Malaysia also launched several initiatives aimed to keep Malaysians learning and working safely from the comforts of their home. These include a product donations, customer and partner reliefs as well as remote working and learning initiatives.
Learning From Home
In order to help parents from low-income families provide their children with sufficient learning tools at home in this time of crisis, HP Malaysia collaborated with Teach For Malaysia to donate 60 HP 14 laptops to low-income families with school children through its #iMovewithHP campaign. The social campaign challenged Malaysians to learn and share new skills on Instagram, with HP donating 1 laptop for every 50 entries received. HP also launched two free platforms with creative print learning projects; HP Little Makers – a series of fun, educational printed challenges based on Science, Technology, Engineering, and Mathematics, and HP Print, Play & Learn – enjoyable craft projects for parents to do with their young children at home.
Working From Home
To support local businesses, HP Malaysia launched HP for Business, a local initiative dedicated to equipping SMB owners with knowledge, expertise and skills to ensure their business can adapt to thrive in the new normal. The site provides access to news, tips, SMB success stories, business insights and free upskilling courses on HP Life, a free, self-paced public learning platform for the SMB community.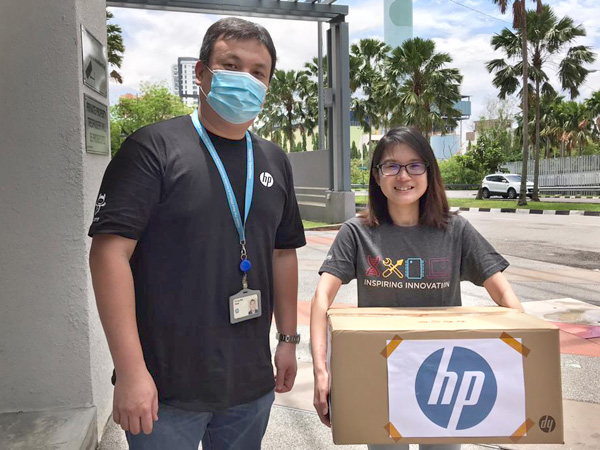 Free Virtual Customer and Cybersecurity Support
To address potential cybersecurity risks and customer support issues for those working or learning from home, HP users can access free customer webinars to help set up home offices securely together with HP Sure Click Pro free of charge through September 30, 2020. HP Sure Click Pro enhances existing HP Sure Click with additional features such as editing Word and Excel documents within an isolated container while protecting users from web, email, and document-based security threats. This offer will be available for use on all HP and non-HP Windows 10 PCs.
HP Malaysia has also introduced a limited period-free remote helpdesk support service to help HP SMB users and consumers address their operational issues. Available till June 26, users are required to register here for the limited free 24/7 remote helpdesk support, following which a toll-free hotline number will be sent via email to enable access. The helpdesk will be able to address user PC issues related to general performance, security configuration, connectivity, operating system, media support, mobility, software operation, and installation, among others.
Customer and Partner Reliefs and Upskilling
HP Malaysia also announced COVID-19 relief initiatives for customers and partners. This includes financing and leasing options for customers from HP's Integrated Financial Solutions group, relaxed compensation models and extended deadlines for submission of proof of performance for partners. To help optimize revenue and future-proof Malaysian business, HP University also offers online, on-demand learning options across a variety of topics including sales skills education, product training and industry-leading certifications. Partners can opt in for customized online digital learning paths designed to meet their specific priorities.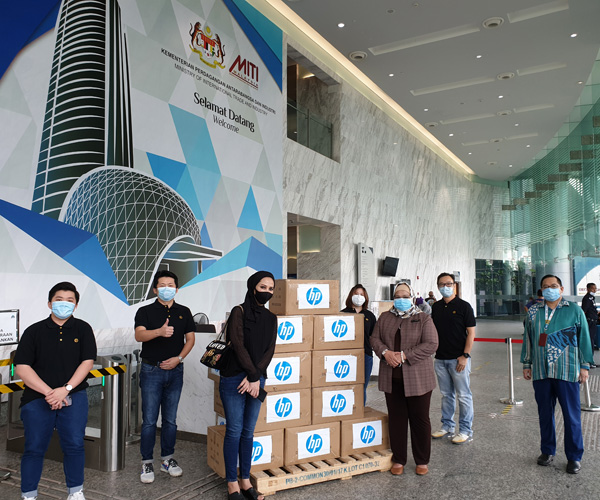 Monetary Donations and Employee Donation Matching from HP Foundation
HP Foundation has contributed RM2.17 million to Mercy Malaysia's COVID-19 Strategic Preparedness and Response Plan. The donation will be used to pilot targeted mass COVID-19 testing programmes targeted at high risk and vulnerable communities nationwide including rural populations and newly identified clusters. Funds will also be used to provide PPE supplies for frontline healthcare workers and hospitals responding to COVID-19 and the provision of mental health and psychosocial support (MHPSS).
The HP Foundation will also match donations from HP Malaysia employees to their communities while budget lasts, with any contributions received going to local Malaysian beneficiaries.
Health and Safety with HP Malaysia
As Malaysia slowly embarks on the road to recovery, HP Malaysia manufacturing sites, customer services and technical support have been consistently operating in full compliance with protocols outlined by the Ministry of Health as well as industry players and governing authorities. To ensure the health and safety of workers, all active HP Malaysia sites, particularly manufacturing, the local leadership has implemented enhanced safety protocols, stricter access procedures, rigorous cleaning, stringent social distancing measures and split team scheduling with regular audits.
For more information and current news on HP Inc. Malaysia, visit HP Malaysia Facebook page.