While the Raya festive season may be just around the corner, Covid-19 is still impacting Malaysia and the rest of the world – leading our day-to-day lives to become affected. With Ramadan and Raya overlapping with the Conditional Movement Control Order (CMCO), this did not deter leading technology player vivo Malaysia to provide the community with a motivational Raya message.
Despite current circumstances and MCO, vivo adheres to the rules and regulations of social distancing and avoidance of crowds, yet still managed to pull off a light-hearted Ramadan Film highlighting the importance of family connections. The film, titled #RayaStyleLain, reminds viewers that hope can be ignited especially when we know our friends and family are safe and sound.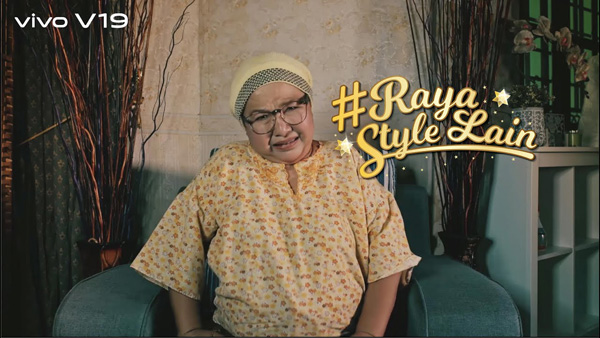 #RayaStyleLain was uploaded on vivo Malaysia's YouTube and Facebook Channel early May, and has garnered more than 6 million views and 3 million views respectively at the time of writing. The video was then uploaded on all of vivo Malaysia's social media platforms, gaining approximately 32,000 likes, reactions and shares with tons of positive responses from the audiences.
The campaign has seen success as it appeals to audiences' emotional states, needs and aspirations especially during this festive season, for there are many who are still not able to visit their families from other states in Malaysia. For one, the last scene of the video touches their heart, which gives a glimpse on how we will not lose touch with the people that we hold close to us, as it ends with a call to connect the whole family – showing how we can explore new ways to stay connected with our family and loved ones virtually and mentally.
This is not a typical festive ad aimed only at Muslims; while it appeals to all ages especially families, as it begins with the normalcy of typical family frustrations depicted through a series of humorous missteps by family members striving to prepare for Raya while meeting their grandmother's standards. With that, it highlighted on how vivo prioritises a diversified age groups of consumers as its products and services appeal to every Malaysians.
Observing the experience when producing their Raya film, Mr. Mike Xu, Chief Executive Officer of vivo Malaysia, shared how this year's Raya experience, similar to when conducting their film production during MCO, will inevitably be different for Malaysians in order to adapt themselves to a completely new social life with unique norms.
"Staying safe and social distancing are now a collective responsibility. While many of us are expecting a quiet Raya this year, or some may feel upset to be away from home and not being able to be with our loved ones physically, we believed on one thing for sure – this year's Ramadan and Raya will definitely create a stronger family bond for our fellow Malaysians who will cherish relationships more than usual," said Mr. Mike.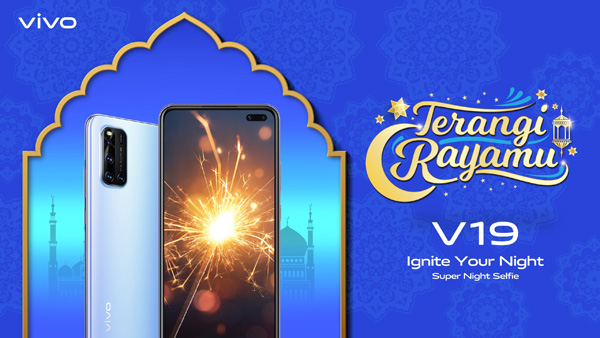 Through creative inspiration and storytelling on how the holy month can still be as bright again even though we are stepping on uncertainty, the film was shot entirely during the MCO period where all scenes were shot remotely by the talents in their own home.
To include more genuine elements to the video, vivo Malaysia decided to go with local talents instead of featuring big names celebrities in the film – captivating the hearts of Malaysians as it shows vivo is just as close with them. Equipment and instruction kits were sent to each home via Grab Delivery, and all meetings were conducted via video calls, from pre-production and casting to post-production.
For many years, vivo has been about connecting people through technology. Though we may be far apart at times like this, we are still close at heart and together we can adjust ourselves to the new norm, while still feeling the warmth of familial relationships.
For more information, please visit vivo Facebook page or Official Website.