COVID-19 has undoubtedly created myriads of uncertainties to both personal and business. As it continues to affect the livelihoods of Malaysians, Canon Marketing (Malaysia) Sdn. Bhd ("Canon") has stepped out further to contribute essential items worth more than RM 15,000 to several hospitals, the police and government agencies in an effort to help those frontliners who are relentlessly fighting to combat COVID-19.
Essential supplies such as face masks and hand sanitizers were supplied to Polis Diraja Malaysia (PDRM) Bukit Aman recently to ensure the safety of police personnel who are on the frontliners during this global pandemic. Several units of printers, toners and cartridges were donated to Hospital Sultanah Bahiyah Alor Setar (HSBAS), Hospital Sultan Abdul Halim Sungai Petani (HSAH), Hospital Sultanah Nur Zahirah Kuala Terengganu (HSNZ) and Majlis Keselamatan Negara to meet their printing needs and to streamline workflow to boost productivity within the departments.
"In this time of uncertainty, our thoughts are with those individuals and communities affected by this pandemic. Salute to all frontliners and unsung heroes as we continue to contribute and pray for your safety and protection against this pandemic. We believe we will be able to fight this together and certainly will grow stronger and more resilient after this pandemic" said Andrew Koh, President & CEO of Canon Marketing Malaysia.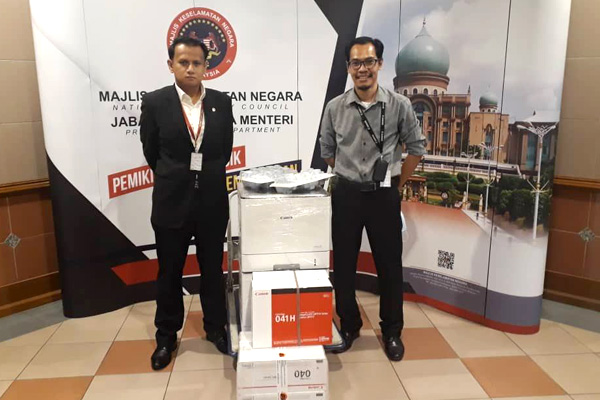 "Our decision to help the frontliners during this COVID-19 pandemic is guided by Canon's corporate philosophy 'kyosei' which means living and working together for the common good. Canon will continue to offer service support to all essential services industries and businesses to assist in their daily operations as we believe it is crucial for us to play our part during these unprecedented times." added Koh.
During the government-imposed Movement Control Order (MCO), Canon has been offering free photography webinars to the public through its "Kaki Canon" Facebook group to upskill young people and photography enthusiasts. The webinars are not only designed to nurture and cultivate the love of photography amongst the public, it is also designed to keep everyone's minds active during this isolation period. Canon believes that learning something useful during these unprecedented times will help people focus on more positive things in their lives.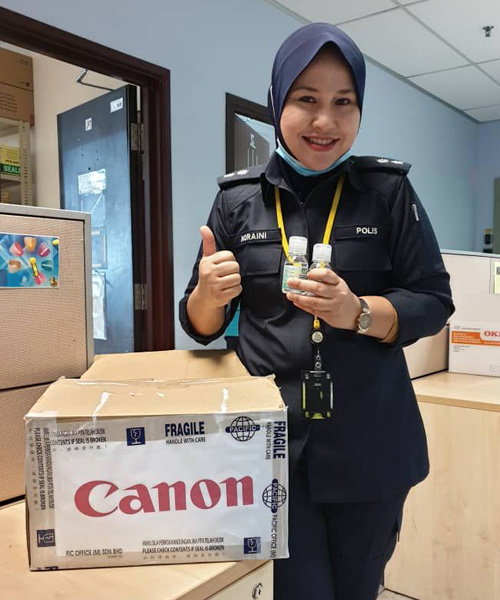 Aside from that, Canon has also recently donated groceries worth RM5,000 to 45 families from the People's Housing Project in the Lembah Pantai area, one of the identified COVID-19 'red zones'.