Yoodo, Malaysia's first truly customisable and 100% digital mobile service, once again empowers local sporting talent as the Official Digital Telco for the 2020 season of the Malaysia Premier Futsal League (MPFL).
Chow Tuck Mun, Head of Yoodo, commented on the announcement, sharing, "In 2019, we helped kick off Malaysia's professional futsal league drawing new eyes to budding futsal talent. We are honoured to continue this support in 2020 and can't wait to catch all the exciting action over the next few months."
Yoodo is stepping up its support in 2020 by also becoming the Official Digital Broadcast Partner for MPFL 2020. Now Futsal fans from all around the country and even those abroad can rejoice, as Yoodo will be streaming 30 futsal matches exclusively on its official YouTube channel (www.youtube.com/c/yoodomy).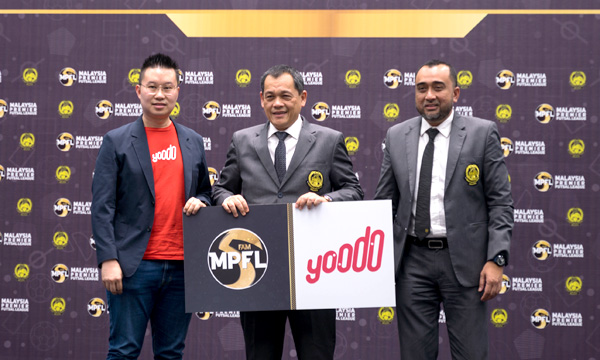 "We saw how passionate the fans were last year and we're excited to be able to bring the futsal community even closer together this year through our online telecasts. Now there are no more boundaries, you don't need a television or a cable subscription, just get your Yoodo-powered data plan and head to our YouTube channel to enjoy great MPFL action. We hope this will shine an even greater spotlight on upcoming talented league players," Tuck Mun said.
MPFL 2020 kicks off next week on the 14th March 2020, with a total of 147 matches set to be played across the country. The league, comprised of 12 teams, will play 22 matches each, leading up to the Futsal Malaysia Cup 2020 finale taking place in October 2020.
"We are excited to have Yoodo onboard for MPFL's second season," shared Datuk Haji Rosmadi bin Ismail, FAM Futsal and Beach Soccer Committee Chairman. "MPFL 2020 is set to be bigger and better this year and we look forward to kicking off another season of exciting matches and celebrating our futsal stars."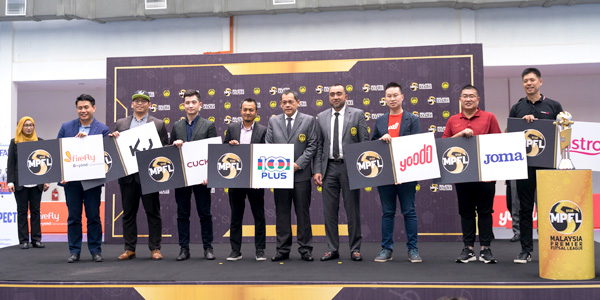 MPFL 2020 is the latest move in Yoodo's list of community empowerment initiatives. Yoodo recently signed on two new esports team for popular fighting games – Tekken 7 and Street Fighter V, expanding upon its established presence in the esports community. The teams will compete under the name Yoodo FV.
"As a truly Malaysian brand, Yoodo has always been huge supporters of local talent. We are consistently on the lookout for ways to develop and empower talent in all aspects, not just in active sports, but in esports, music, entertainment, and more. Yoodo's support extends to various communities and we're looking forward to doing more to empower Malaysians," Tuck Mun concluded.
For more information on Yoodo and their community events follow Yoodo at www.facebook.com/yoodoMY or visit www.yoodo.com.my. To catch the exclusively streamed MPFL matches on Yoodo's YouTube channel visit www.youtube.com/c/yoodomy.
For further details on the MPFL visit here.