If desserts is your favourite kind of food, then Keikeu is the "must" visit dessert haven for you! Needless to say, Keikeu means "cake" or "a piece of cake" in Korean. With more than 45 varieties of Korean and local inspired desserts to choose from, Keikeu is not only guaranteed to satisfy your sweet tooth but will inspire you to share the sweet treats with family and friends.
Keikue, a Korean dessert chain of outlets, was first introduced in Malaysia about less than a year ago. Inspired by a cake shop in Jinju, Korea, the founders of Keikeu brought back the unique concept of sharing desserts parlour back home and now has Five outlets throughout Klang Valley.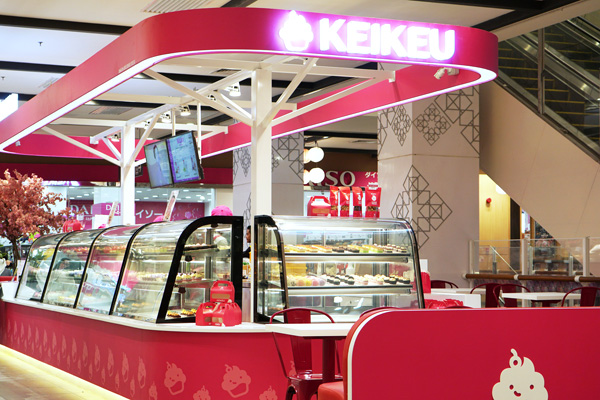 According to Lim Jun Liang, Business Development Director and Co-owner/founder of Keikeu Malaysia, "The inspiration behind Keikeu was to bring people together through the joy and meaningful moments of sharing quality and unique desserts together. Nothing brings people closer together like food, especially sweet treats. So, we decided to reproduce the concept of offering our desserts in various combinations so people are able to purchase and savour more variety of desserts to suit diverse taste buds.
Keikeu's vibrant and colourful desserts are baked fresh, daily, to maintain its quality. "Because our deserts are handmade, customers may notice minor variations in the size or design of some of our desserts. In fact, we are proud of those variations because it reflects the beauty and intricacy of handmade desserts as well as the painstaking effort we take in handmaking them," adds Lim.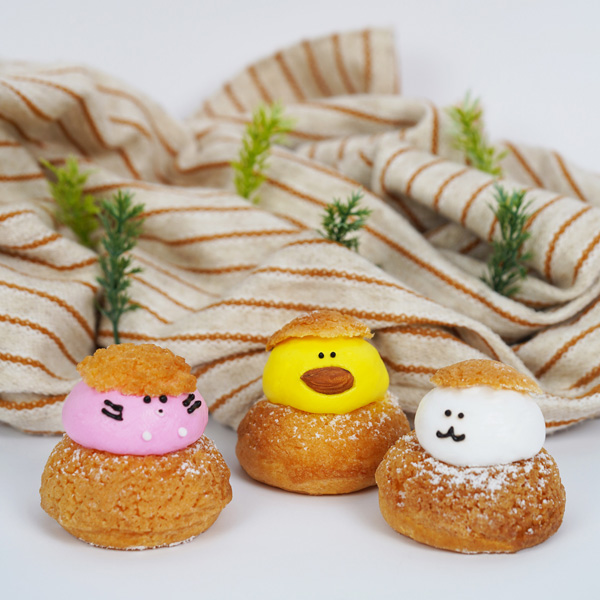 Some of Keikeu's popular desserts are the uniquely designed cream filled macarons, rainbow coloured unicorn cupcakes, adorable jam filled coux puff, authentic Korean ube cake and of course cakes with our favourite local flavours such as gula Melaka, pandan and bandung, to name a few. Affordably priced in spite of its fine quality, these mouth-watering desserts cost between RM6 – RM7 each if sold individually However, true to enjoying Keikue desserts in assortments, the desserts must be purchased in a package and are not sold individually.
Keikeu's dessert packages include:
Solo Pack – RM19.90 for 5 treats
Happy Pack – RM29.90 for 8 treats
Party Pack – RM39.90 for 12 treats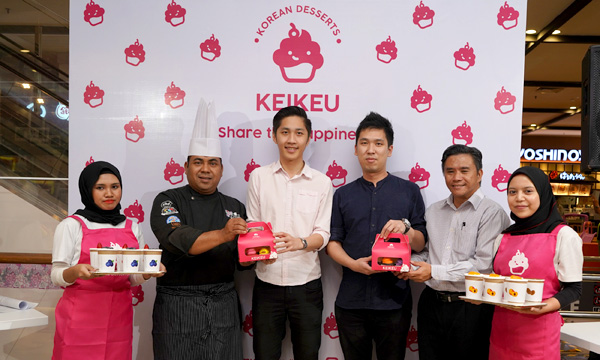 In the effort to bring more delectable cakes to customers Keikeu recently launched its latest addition to its wide array of desserts – the Keikeumisu. This Korean inspired tiramisu comes in 7 different flavours in a cup- original, peach, blueberry, matcha, oreo and mango and priced at only RM14.90 per cup.
To compliment these desserts, Keikeu also offers refreshing creation of thirst quenchers under its Fruitea, Fruitea Fizz, Yuzu Yoja, Yoghurtea and Milky range of beverages. Made from fresh fruit puree mixed with tea, Keikeu's Fruit teas include strawberry, peach and grapefruite flavours while the Milky offers Matcha Latte, Chai Latte and Chocolate flavours, catering to everyone's liking.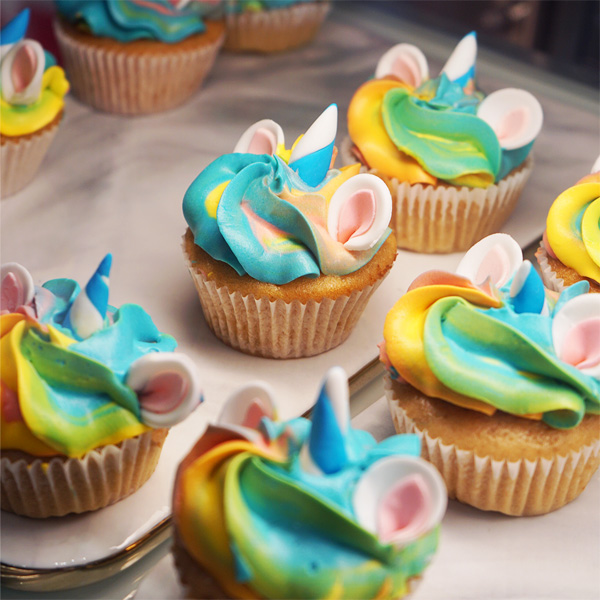 To indulge in Keikeu's irresistible sweet delights or to pamper your loved ones with these special treats, visit Keikeu's outlets at the following locations:
Keikeu, 1 Utama
Keikeu, My Town Shopping Centre
Keikeu, Aeon Shah Alam
Keikeu, Aeon Maluri
Keikeu, Paradigm Mall
Keikeu Bakery Opening soon KLIA 2
For more information about Keikeu Malaysia, visit keikeu.my or www.facebook.com/keikeu.my.
About Keikeu Malaysia
Keikeu is a Korean dessert chain that opened its first Malaysian Outlet at Level 2, Centre Court, I Utama Shopping Centre. With a wide range of vibrant and colourful treats, our products include cupcakes, cakes, macarons, puffs and so much more! We bake our products daily, so you can expect freshness at every bite.