Garmin announced the next generation of the vívomove series, the latest collection of hybrid smartwatches. Designed with style in mind, the new lineup – vívomove 3/3S and vívomove Style – have the appearance of a traditional timepiece, with real ticking hands and elegant dial details. With just a swipe, watch hands dynamically move out of the way to reveal a hidden smart screen with health and fitness tracking data, and smart notifications for text messages, social media updates, calendar reminders and more. Check out the video here . The vívomove series is among many new wearables launched by Garmin in Malaysia, and will be available at all authorised Garmin retailers.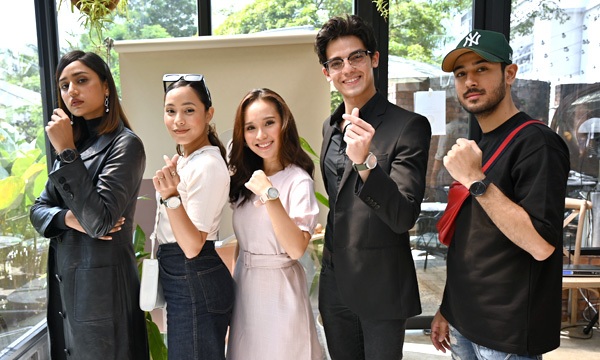 "A peek into its design, the vívomove watches are unique in its sense of hybridity. Encompassing not only the features of a modern smartwatch, but the classic appearance of an analog timepiece, combining the best of before and now," said Ivan Ong, Senior Manager of Aeco Technologies Sdn. Bhd. "Fashion-forward and purposeful with all the connected health features better suited for modern men and women in the 21st century, I wish to bring all it has to offer in terms of customisability; extensive selection of bands and metal finishes, and uses; where one can keep tabs on their text messages, energy, stress, sleep and more". To expand, the Garmin vívomove represents the lifestyle of youths and adults alike in Malaysia where one's career is focused on powering their businesses on the go, so having a tech accessory that happens to photograph well is really the best of both worlds.".
The vívomove series builds on the previous vívomove HR by adding new advanced wellness features like pulse ox1 and Body Battery™ energy monitoring, and connected GPS. The vívomove has a battery life of up to 5 days in smartwatch mode and will keep ticking for an additional week in watch mode.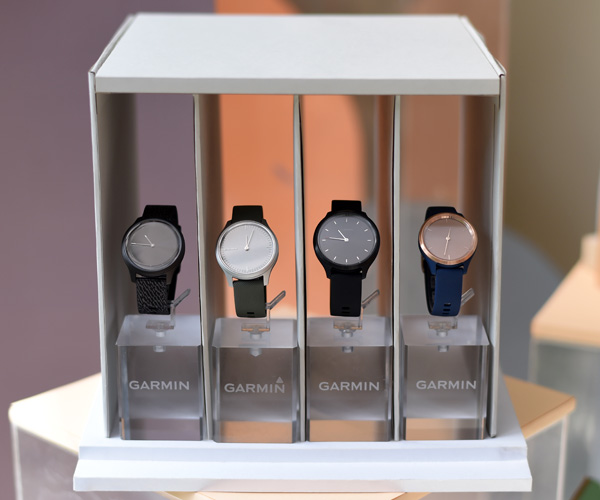 Design and materials
With a choice of a woven nylon or silicone band, the vívomove Style has a 42mm aluminum bezel and aluminum casing available in a variety of attractive metal finishes. It features a domed Corning® Gorilla® glass lens and the same interactive dual AMOLED displays as the vívomove Luxe.
Available in two case sizes (44mm and 39mm) the vívomove 3/3S is the perfect accessory with a stainless steel bezel, a selection of colorful silicone bands, and a hidden touchscreen display.

Key features
Notifications: Receive smart notifications for incoming calls, text messages, social media updates, calendar reminders and more.
Advanced Health Monitoring: Comprehensive suite of 24/7 health monitoring features include advanced sleep with pulse ox, Body Battery™ energy monitoring, abnormal heart rate alerts, menstrual cycle tracking, stress tracking with relax reminders, new hydration tracking and more.
Connected GPS: Connects with user's smartphone's GPS for greater accuracy in measuring outdoor activities.
Fitness Features: Tracks steps, floors climbed, and intensity minutes and includes built-in activities for walking, running, cardio, yoga, strength training and more.
Compatibility: Use vívomove with almost any smartphone (compatible with Android™ and Apple® devices).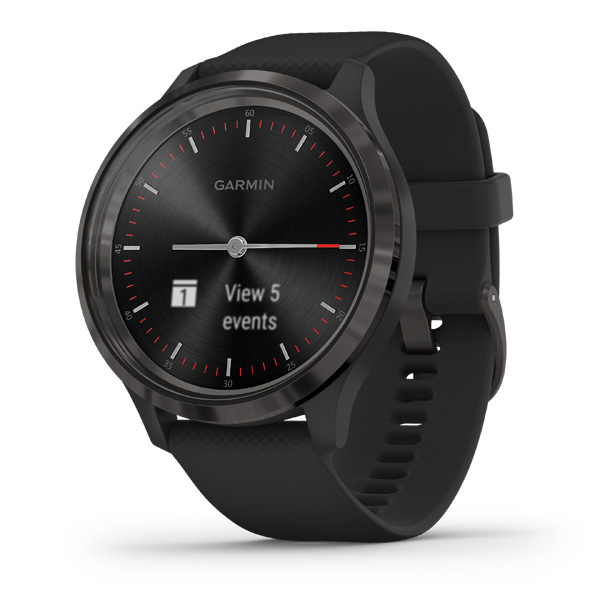 The vívomove series is the latest innovation from the ever-expanding Garmin fitness segment that develops technologies to enhance and promote healthy and active lifestyles. Whether users are runners, cyclists, swimmers, multi-sport athletes, or simply looking to stay active throughout the day, there is a Garmin product that can help them reach their health and fitness goals.
The new vívomove series is available with local prices such as:

For more information about GARMIN Malaysia and its range of offerings, visit www.garmin.com.my.