ADA (Part of Axiata Group), one of the largest companies in Asia that integrates data, insights, media, and content to deliver business outcomes continue its expansion in the region with the launch of the ADA Centre of Excellence in Malaysia. At the official launch held today, ADA also unveiled a suite of Retail Business Insights Dashboards – these will allow businesses to precisely target consumers (including their competitors' consumers) based on their behaviours.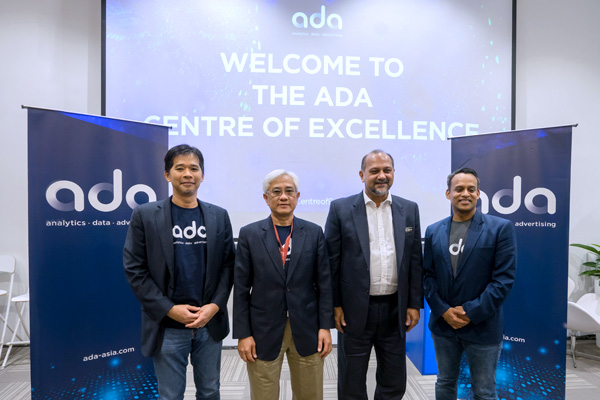 The event was officiated by YB Tuan Gobind Singh Deo, Minister of Communications and Multimedia who spoke about Malaysia's growing digital landscape. "First and foremost, we must be brave enough to acknowledge the fact that we are living in times that are very different from the past. The speed at which we are going to accelerate to the next level is a lot faster than we think. To catch up, we have to focus on infrastructure, which is why my ministry has given that aspect a huge push. But having infrastructure but not knowing how to use it is of no value, so there is a need for education. Once we acknowledge all this, we can revise our priorities and look at areas which we need to spend more on," said YB Tuan Gobind Singh during a fireside chat at the launch of ADA Centre of Excellence.
The ADA Centre of Excellence is located at Axiata Tower in Kuala Lumpur, Malaysia and will support rising data and digital demands both locally and regionally across eight other markets – Indonesia, Thailand, Philippines, Singapore, South Korea, Cambodia, Bangladesh, and Sri Lanka. This expansion has also created new roles, including highly skilled positions in the Science, Technology, Engineering, and Mathematics (STEM) sector – a highly employable workforce in Malaysia.
Combining creativity, personalisation, and an omnichannel approach to deliver positive business outcomes
Established in March 2018, ADA focuses on driving positive business decisions for their clients.  Born out of strong telco roots, they have developed a niche expertise in studying consumers' digital behaviours in these markets, developing insights, and then taking the right actions. The 'Agency of the Future' strongly believes that brands will need to rely on the right technology and an omnichannel approach to meet the changing needs of tomorrow's sophisticated consumers who expect relevant and personalised messaging.
The ADA Centre of Excellence carries over 280 million unique consumer profiles, and offer services that cut across the creative, advertising, and marketing spectrum.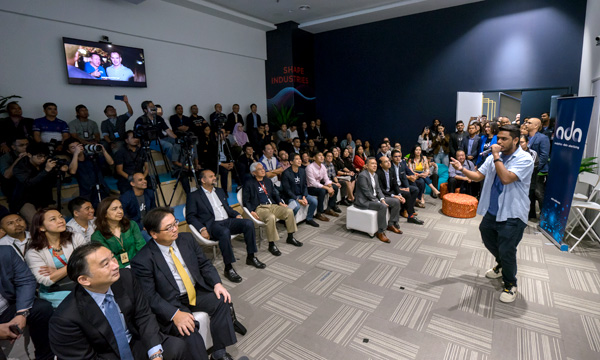 Srinivas Gattamneni, Chief Executive Officer, ADA said "While traditional agencies have relied heavily on creative ideation or deep media planning, times are changing fast. As we approach 2020, more businesses are starting to understand the importance of funneling their creative ideas, but through the right channels."
"To achieve this, we ensure our marketing strategies are built on reliable data-driven insights. Building a model that supports all pillars of effective communication takes priority. This includes bringing together expertise in programmatic advertising, data analysis, machine learning, storytelling, and creativity – which is the vision for the ADA Centre of Excellence," he added.
Innovating data-driven and business insights solutions
ADA also unveiled its Retail Business Insights Dashboards (Retail BIDs) at the event. Designed to help the automotive, mall, and petrol industries drive marketing and sales strategies to the right customers by re-shaping their digital strategies, Retail BIDs is a suite of dashboards that allow businesses to:
Find out more about existing and potential customers
Uncover the personas of customers who visit their own and competitors' stores
Track customer foot traffic to which outlets they visit, when, and how often
This, explained Gattamneni, would allow them to meet consumer needs in a digitally driven economy. With a wide range of solutions, businesses in industries such as retail, travel, automotive, and financial services can utilise ADA derived data insights to better understand their own customers as well as their competitors' customers.
Nurturing local data talent demands
With the launch of the ADA Centre of Excellence, the agency also aims to become a talent hub for digital advertising, data learning, and innovation. With their talent development programmes and initiatives, ADA will reinforce data-driven digital skills across their 400 plus strong team of data scientists, engineers, consultants, digital advertising specialists, and industry experts in Malaysia and the rest of the region.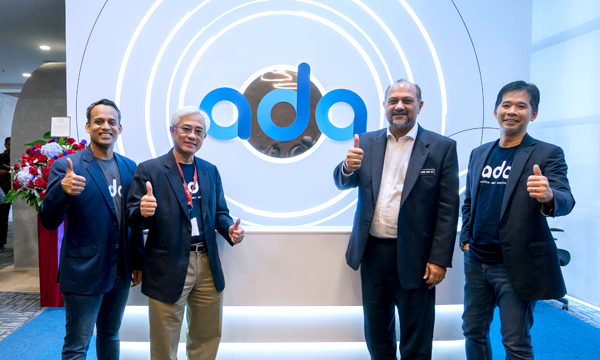 "This expansion will boost talent demand and help to contribute high-skilled employment within the nation – a crucial step for Malaysia's digital economy. It's not just about turning a profit – we want to ensure that everything we do is impactful and serves as a win-win situation for our clients, and our people. That's why talent is a critical asset we cherish and will continue to develop," commented Gattamneni.
"We have made significant investments in data and technology, and our people with the vision to establish Malaysia as the 'Data Analytics Capital of Southeast Asia'," Gattamneni further added at the launch event.
ADA further revealed that they will be doubling their investments in data-related solutions, and talent over the next two years.