There was barely any challenge for Flower Gaming during the Dota 2 Malaysia finals of the Predator League 2020 held over last weekend at Level Up KL. They sustained zero losses en route to their emergence as the Grand Final winner, snatching up RM25,000 in cash and the glory to represent Malaysia in the Predator League 2020 finals next February in Manila, Philippines.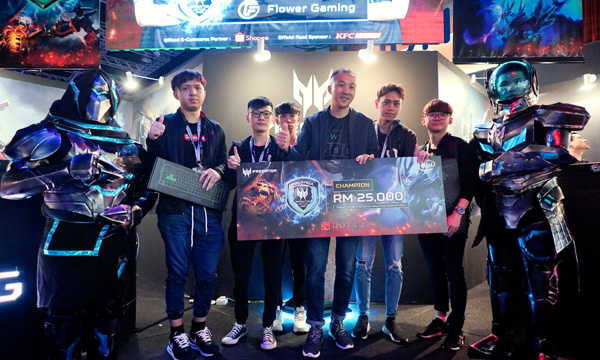 Flower Gaming consisted veteran players Hsien Wan 'LaNcE' Fua, Yi Liong 'ddz' Kok, Wei Loon 'CandyLoon' Ho, Paul 'Barry' Tan Ke Da and the team captain, Choo Jian 'MozuN' Goh. Their good team chemistry and experience were on full display as they took a landslide victory against CDEC.Avenger with a 2-0 win in the best-of-three matchup with their tight teamwork. Both matches took around 30 minutes each before GG was called.
CDEC.Avenger, consisting of Rick Lee 'Darly' Ryc Kee, Wong Kok 'Gy' Guan, Lai Jay 'Ahjit' Son, Pang Jian 'Brayant' Zhe and Ng Wei 'Yameteh' Poong, did not go empty-handed. As first runner-up, they walked away with RM10,000 in cash prize. After four state qualifiers and two online qualifiers, they come out of the league with a lot more experience under their belt as they had to go through lower brackets to finally reach the finals against Flower Gaming.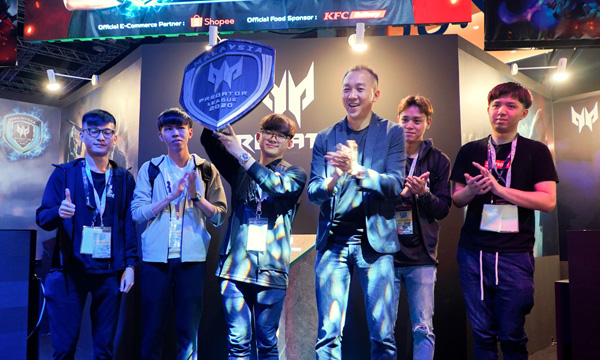 Up next in the Malaysia leg of Predator League 2020 is the determining of PlayerUnknown's Battleground (PUBG) champion who will be representing the country, alongside Flower Gaming. The online preliminaries will be kicking off on 23rd November with a prize pool of RM24,000 cash plus exclusive Predator merchandise to be given to the champion team. The finals of the PUBG Malaysia leg of Predator League 2020 will be held in Battle Arena, Petaling Jaya on 7-8 December 2019.
For more details and the latest information about the league, please log on to www.predator-league.com.