Bosch, a leading global supplier of technology and services, organized the 'Bosch Experience Day 2019' at Gasket Alley, Petaling Jaya today, where guests enjoyed an up close and personal look at some of the company's latest products and technology. From the opportunity to participate in product demonstrations and interactive spaces, to engaging in a stimulating discussion on Industry 4.0 (I4.0) put together by industry experts – the Bosch Experience Day 2019 demonstrated the extensive range of Bosch products and solutions that are available, tailored specifically to the needs of local businesses and consumers.
 To commemorate the '100 Years of Bosch in Southeast Asia' which Bosch is celebrating throughout the region this year, guests at the event were welcomed by a specially curated "100 Years Milestone" exhibition. Exhibits on display showcased the company's rich history in Southeast Asia, the evolution of Bosch's iconic technology and innovation over the past century, as well as a brief history on the founder himself – Robert Bosch.
"Since 1919 in Southeast Asia and 1923 in Malaysia, Bosch has one ultimate aim – to enhance the quality of life through technology and innovation, be it for homes or businesses, besides enriching the society of which Bosch operates in," said Simon Song, managing director of Bosch Malaysia. "As we stand on the cusp of completing nearly a century of innovation in Malaysia, we at Bosch will stay committed to strengthening our efforts in providing more connected solutions for homes and businesses, embark on new initiatives in the areas of Industry 4.0, Internet of Things (IoT) and mobility solutions which is increasing in demand across the region, and be part of the wave to push forward Malaysia's digital economy and growth".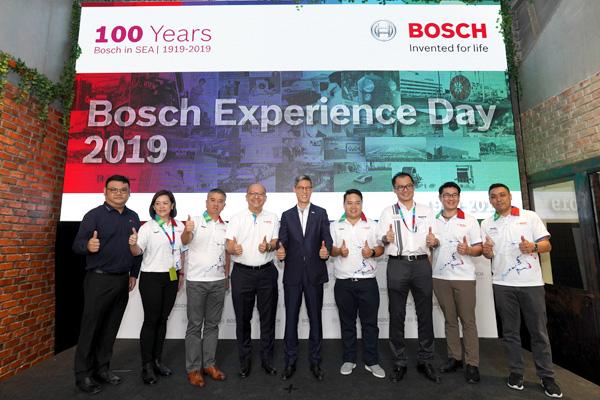 Upskilling the workforce in Malaysia with Industry 4.0
Introduced in the last quarter of 2018, Malaysia's National Policy on Industry 4.0 or Industry4RWD focuses mainly on digital transformation for the Malaysian manufacturing sector and its related services to embrace connected manufacturing. By integrating cyber-physical systems into manufacturing technologies, I4.0 creates manufacturing of the future – the smart factory.
With decades of manufacturing experience, Bosch is able to demonstrate the benefits of I4.0 adoption in their own plants around the world, including Malaysia. This enables Bosch to provide I4.0 solutions and strategic consultation to local manufacturers and SMEs looking to deploy I4.0 solutions.
To further strengthen the I4.0 infrastructure in Malaysia, Bosch offers an array of products including sensors, IoT gateway, softwares, APAS robot, Active Assist, and MMS4.0 (Modular Mechatronic System), to name a few. Apart from providing products, market experts on I4.0 also agree that the technical know-how as to how these products can be applied to relevant businesses is also crucial – a topic of discussion that was brought forward during the I4.0 panel discussion during the Bosch Experience Day.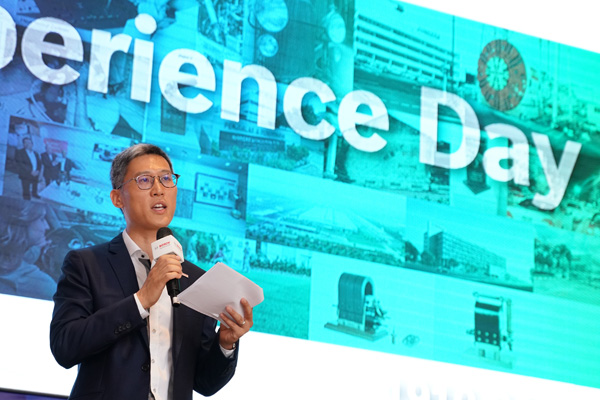 As the moderator during the panel discussion, Song brought forth a wide array of topics which included the challenges and opportunities that I4.0 presented for local businesses, the various initiatives that are in place to support companies with the adoption of connected manufacturing I4.0, as well as upskilling of workforces to be I4.0-ready among others.
"Bosch Malaysia is focusing on bringing Industry 4.0 solutions to equip Malaysian companies in adopting and leveraging on digital technologies. Businesses are able to achieve up to 15 percent higher machine availability, five to ten percent higher production performance and downtime reduced by up to 20 percent with Bosch Industry 4.0 solutions," added Song during the panel discussion.
For some years, Bosch has supported various clientele in consulting and strategic planning for I4.0 deployment programmes. One such program is the appointment of Bosch as one of the five Digital Transformation Lab (DTL) partners of the Malaysian Digital Economy Corporation (MDEC) in 2018.
"Last year, MDEC launched the Digital Transformation Acceleration Programme (DTAP) to leverage DTL's expertise to help Malaysian businesses adopt emerging digital technologies and stay competitive in an ever evolving market place. As such, the insights and training provided by Bosch have added more value to our efforts. Together we hope to see more Malaysian businesses futureproof themselves and grow in light of the I4.0 revolution," said Muhundhan Kamarapullai, Deputy Director, Digital Adoption Ecosystem at MDEC, who was also a panellist during the I4.0 session at the Bosch Experience Day 2019.
The panel also highlighted Bosch's partnership with Kedah Industrial Skills and Management Development Centre (KISMEC) to promote the application of I4.0 into technical and vocational education training (TVET). The partnership will support I4.0 in TVET through programmes and activities by leveraging both parties' shared facilities, service technologies and expertise.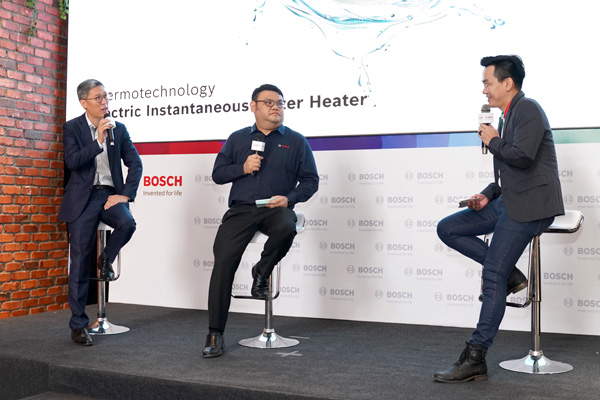 Embracing 'Invented for life' local innovations
Bosch Experience Day also saw the launch of Bosch Thermotechnology's Electric Instantaneous Water Heater, a technology introduced for the very first time in Southeast Asia, starting with Malaysia. Having a market reputation for industrial boilers, this is Bosch's first array of water heaters for residential use. The product will allow Bosch consumers to enjoy a comfortable shower experience with maximum safety and simplicity.
Available in three different models – Tronic 3000s, Tronic 6000s, and Tronic 8000s, the newly launched water heater is now available at the Bosch Experience Centre in Publika Kuala Lumpur, on Lazada at the official Bosch Flagship Store, as well as via all authorized dealers throughout the country.