While we have TVs that gives 4K resolution as standard purchase in recent years, and until recently, we have seen projectors that support native 4K resolution makes an inroad into our living room, specifically the BenQ W2700.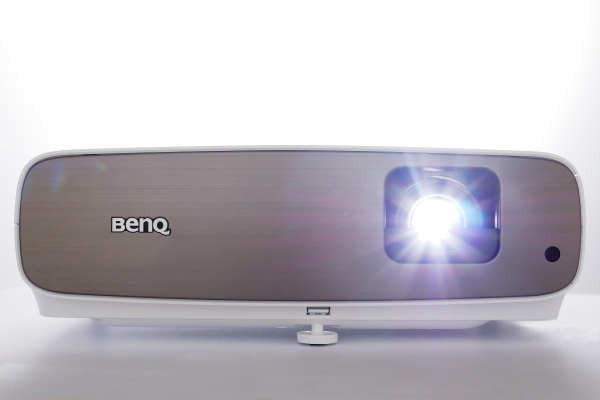 Let us take you on a spin with this new W2700 4K HDR Projector to see if this projector could convince you to part with your money over the conventional TV.
Design
Is it love at first sight? The first thing you see about the BenQ W2700 projector is its sleek appearance, and it's a classy-looking projector. The projector is like a princess dress in white with a bronze tiara that makes it look elegant. The manual controls are easily spotted and positioned on the top of the projector, you will get to control its basic functions and some of its software. On the lens part, there is control for vertical lens shift, focus, and zoom range. Nothing much on the sides of the projector and on the back of the projector is where you will see the ports for common connectivities.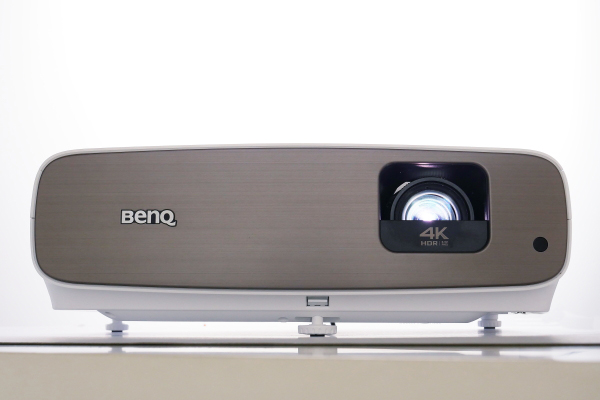 There are two HDMI ports, which support HDCP 2.2, an audio output, a USB port for streaming devices, and a USB 3.0 port for a media reader. There's also a 12V trigger, and a classic RS-232 port just in case if some of you are still using it. So, overall, It's a nice line up of essential ports for most inputs we can generally use today.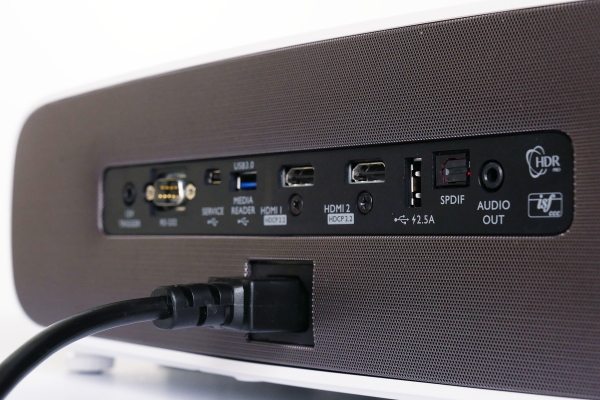 Measuring at 380 x 127 x 263 mm, this projector is not as big as we thought, well not too small either- just nice for most home fittings compare to other similar range of projectors in the market. We think it is best to mount it on the ceiling for neater look and space-saving although it's fine if you choose to leave it on the desktop as the look fits like a piece of great decor in your home.
Getting to start up the W2700 in a dark room is easy, the backlit remote control is very simple to manage and straightforward. At the top of the remote sits the essential power controls and a few pictures setting modes, under which is a four-way directional pad for controlling the projector's software. Once you are in it, you'll find menu controls, more settings and customisations. It may sound complicated, but we think most people will get the hang of the remote control pretty fast.
Setting Up
Okay, it's time to set the BenQ W2700 up and we would say setting up is rather simple, once the electricity runs through the veins, the natural actions are to adjust the lens, zoom, keystone and the focus. The W2700, however, comes with a vertical lens-shift, which you can shift the overall picture upward or downward at ease, this can be handy sometimes. So, generally, it easy to install the W2700 projector on the table-top. If you are serious about the space management, you may want to hire wiring guy to have the W2700 mounted on the ceiling with proper wiring planning.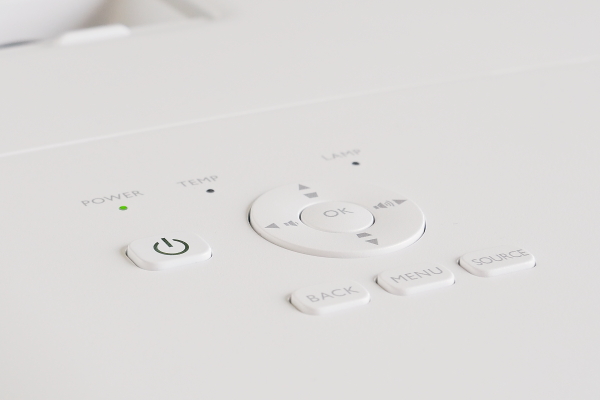 Just like any software and menus in the projector, it can be a little complicated to navigate for starter, but once you get used to using the software you will be able to navigate it easily even with your eyes close, and that's how easy it is. Once you have customised your preference of the picture style and input source, most likely you will not have to use the built-in software much at all.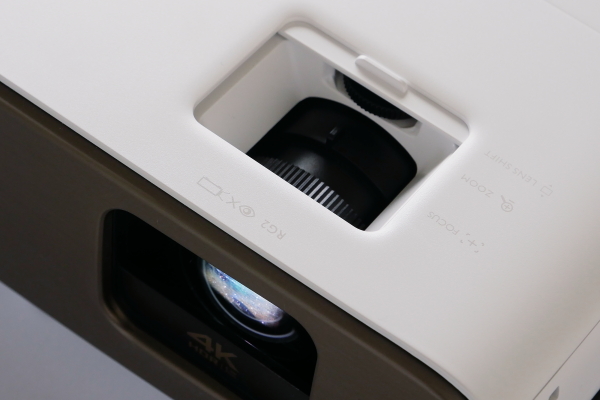 Performance
BenQ has seriously stepped up image quality for the W2700. We have put the W2700 to some test in a variety of different environments, including different lighting, but the majority of our testing was done in a dark environment and from a distance of around 4 metres. Although the W2700 works in the multi-ambient environment, it is best to put in in test in an actual living room environment where the movies look at its best.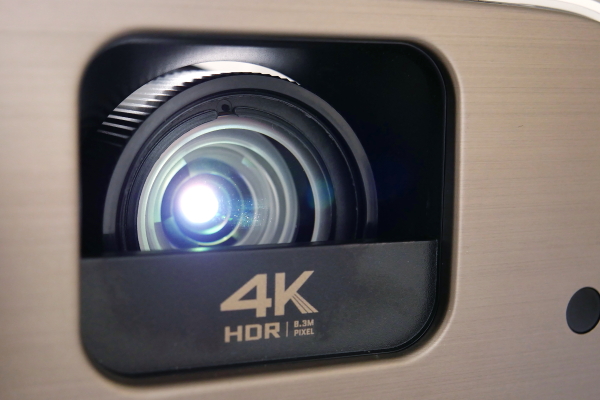 The W2700 projector beams up to 2,000 lumens, which is decent, but the real deal is the projector's contrast ratio. The W2700 was built with an impressive 30,000:1 – and the result is a super dynamic image. Blacks are still very deep if you really want to compare to OLED, but this isn't fair. While other HDR projectors can lose details and display incorrect greyscales, W2700's Enhanced Cinema-Optimized Tone Mapping with Active Iris and Dynamic Black technology increases contrast ratio so you can see the preserving dark details in total clarity.
Image quality is excellent, the fact is that if you can cut down on that ambient light, you'll love the detail and contrast on offer. In general, the standard dynamic range looks pretty good, and when the projector plays with true 4K UHD resolution with 8.3million pixels and HDR. The HDR technology was designed with CinematicColor technology to enhance movie watching experience but in your personal space. CinematicColor technology utilises optimal colours to bring out accurate and enhanced images.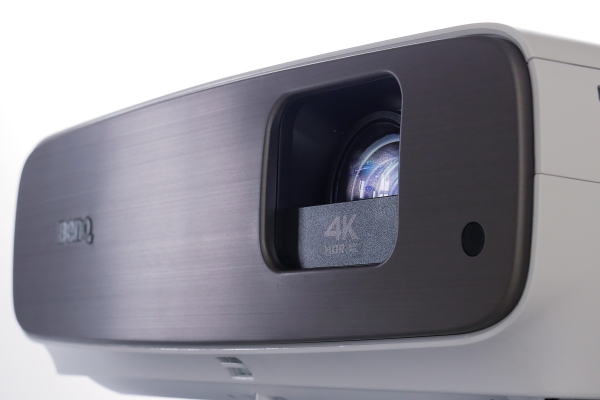 Its super-wide DCI-P3 colour space, high native ANSI contrast ratio and ISFccc certified calibration ensure incredible image performances and deliver detailed, sharp and crisp visuals to accompany your pro cinema enjoyment. A little heavy on the jargons? Well, simply put, it's Super-Wide DCI-P3 colour rivalling digital cinemas, with 95% wide colour gamut. You will be able to enjoy The Avengers to its maximum glory.
Good lights technology in a projector will not be complete without a group of excellent lenses, these glasses will make or break your final image quality, just like the camera lens. W2700 uses a group of highly-precision 10-Element 8-Group all-glass 4K-optimized lens array. It is structured into eight groups with metal barrel and cell framework, far outshining 1080p projector technology with greater light penetration for long-lasting 4K intensity across the entire screen.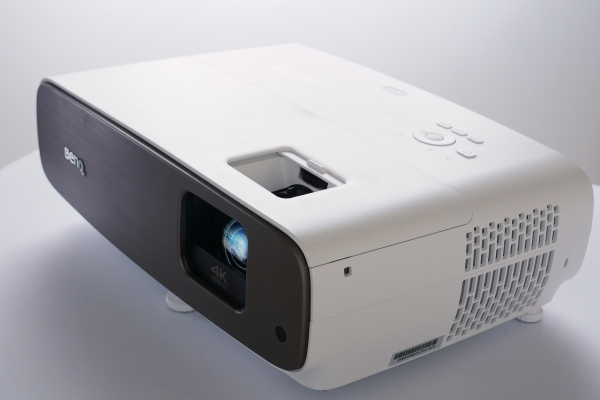 What about the audio? The BenQ W2700 has a built-in speaker, the sound quality is actually not bad. It offers a decent amount of depth, bass performance could be improved and in general, it certainly gets loud enough for most small to medium-sized rooms. Well, don't just stop there if you are serious into home entertainment, invest in a set of a good audio system, to complete the overall experience with the W2700.
Verdict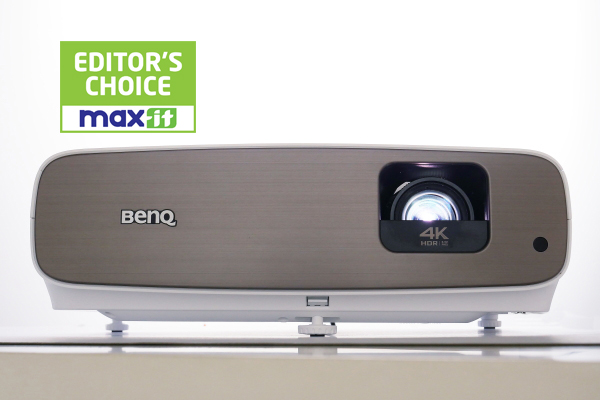 If having a 100 inch LED TV is out of reach financially, then the W2700 would be your best alternative and the price tag will be tiny compared to the TV and it's portable too. The W2700 boasts a clear, vivid image that's perfect for the home theatre, and with the 4K resolution and HDR support, it's a great option considering its price, and it's RM7,399
For more information and read, check HERE.
To get a unit from the official store, check HERE.