Novartis Malaysia today launched Let's Be Clear, a new mobile health app that provides a beyond medication solution for patients to better manage their disease. Let's Be Clear has been developed specifically for patients who have been prescribed biologics treatment manufactured by Novartis which is used to treat moderate-to-severe plaque psoriasis, psoriatic arthritis, and ankylosing spondylitis (AS).
Mr Patrik Grande, President and Managing Director, Novartis Malaysia & Brunei said, "We are excited to be launching Let's Be Clear, which we believe will be instrumental in providing our biologics users in Malaysia with an easy yet comprehensive way to manage their various conditions. Let's Be Clear is dear to our hearts because we understand the daily burden faced by patients suffering from psoriasis, psoriatic arthritis and AS. While speaking to patients, we have come to understand how overwhelming it can be to keep track of whether their condition is worsening or if their treatment is working at all. From logging journals, assessing and tracking symptoms, and calling out important reminders, it is our hope that the Let's Be Clear app will enable patients to have a renewed sense of authority over their disease. For psoriasis patients who feel that they have gone years without noticing improvements in their skin condition, by tracking with Let's Be Clear, these positive changes will not go unnoticed any longer. Similarly, those who suffer from chronic pain due to psoriatic arthritis and AS will be able to better communicate the severity of their condition to their treating physicians in order to improve their treatment regimes."
Psoriasis, psoriatic arthritis and AS can have detrimental effects on the quality of life of thousands of patients.
"Over 10% of dermatology patients in Malaysia suffer from psoriasis, a chronic, incurable disease that causes rapid turnover of skin cells leading to the formation of scales and red patches. While our registry has reported about 12,000 cases of psoriasis in Malaysia, it is estimated that the true number is much higher, hovering around 500,000 patients, of which an estimated 30% go on to develop psoriatic arthritis. We cannot take our registry's data at face value as it does not account for the thousands of patients who are currently living with the disease and have yet to seek treatment. More robust research to reflect the true burden of the disease among Malaysians is definitely needed," said Dr Peter Ch'ng, Consultant Dermatologist.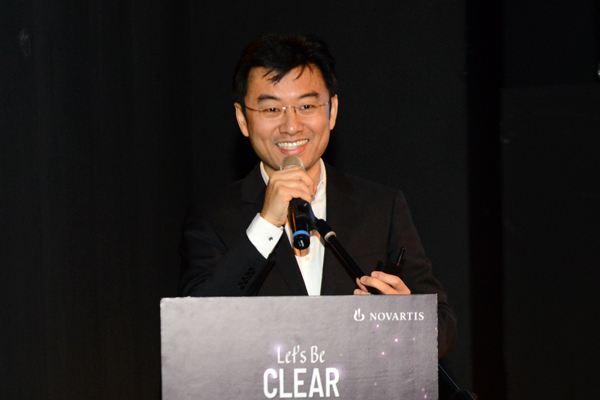 The severity of psoriasis varies from patient to patient, with symptoms including dry, cracked skin, nail pitting, and swollen and stiff joints. While primarily considered a skin condition, psoriasis has multi-system implications putting these patients at risk for developing obesity, metabolic syndrome, diabetes, depression and cardiovascular disease. In Malaysia, as many as 23.6% of psoriasis patients are obese, 26.3% have hypertension and 17.4% are known diabetics.
"Every day feels like a game of chance. Will I have another flare up today? Will the itching keep me up tonight? Will I be able to leave the house without being stared at? Will I even be able to walk out of the house pain free? Some days are definitely better than others, but there is never any certainty," shared psoriasis patient, Puan Roshazma binti Che Hamid.
A disease characterized by joint pain, stiffness and swelling, psoriatic arthritis can leave those affected in debilitating pain and with a feeling of hopelessness. Repeated flares and worsening of psoriatic arthritis can also result in joint deformities. The joints between the vertebrae can be affected, resulting in lower back pain9. As with psoriasis itself, controlling symptoms in order to prevent damage to the joints is the mainstay of treatment.
On the other hand, AS affects approximately 76,000 Malaysians (24 cases per 10,000 people). AS is an inflammatory disease that, over time can cause the bones in the spine to fuse. This results in pain, stiffness, and loss of flexibility. Fusion of these spinal bones can have dire consequences including restricting lung function which causes difficulty in breathing.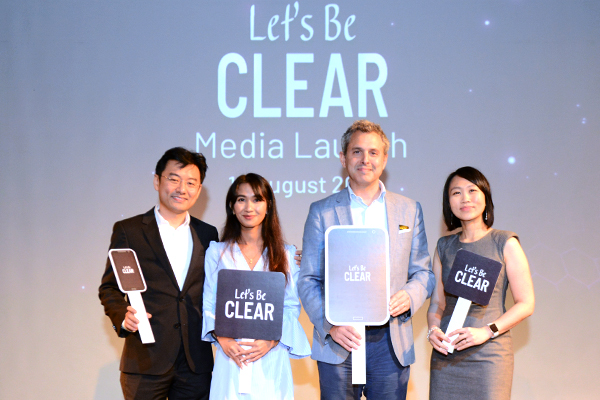 The Let's Be Clear app provides a user-friendly platform for patients to manage their disease right in the palm of their hands. Let's Be Clear offers a variety of handy features including a QR code scanner for easy tracking of medication and a redemption feature that rewards the patient's compliance to medication. Reminders of their next injection, doctor's appointment and other important information can also be added to the Home page for patients' easy reference. Additionally, patients can track their disease progression through daily journal entries while taking tests related to their disease at monthly or quarterly intervals to help analyse and track their symptoms.
The Let's Be Clear app is also supported by a dashboard for physicians which gives them access to their patient's reports, thus enabling them to monitor their patients' progress and treatment journey.
"The launch of Let's Be Clear is one of great pride for us, not merely because of the innovation behind it, but also because it is a symbol of our commitment to those who suffer daily from psoriasis, psoriatic arthritis and AS. While we may not be able to cure the disease, we hope that we can offer patients a way to take charge of their disease and reduce its impact on their daily lives," said Mr Grande.
Patients suffering from psoriasis, psoriatic arthritis and AS can speak to their doctors to find out more.