As a platform that celebrates trends and embraces diversity, TikTok has become the go-to platform for expression, given its lowered boundaries for sharing, creating, discovering – all made easy on mobile. As it fosters a global community that thrives on creativity and expression, this initiative aims to position TikTok as the go-to destination for social media fans' various travel moments, from breath-taking scenery to inspirational cultural heritage, from seeing to experiencing, and from recording to sharing – all made possible on mobile!
In line with this, TikTok recently partnered with Penang Global Tourism to launch #ExperiencePenang, a campaign to amplify the beauty of Penang and promote it as a key travel destination to other TikTok users – both locally and globally. The #ExperiencePenang campaign is part of the TikTok's global travel campaign #TikTokTravel, launched across 100 countries and regions to inspire users to creatively capture and share their travel moments.
Through this campaign, TikTok aims to be a mouthpiece for Penang and Malaysia by showcasing the vibrant, multi-faceted glimpse of its people, culture and places to our community across 150 countries and regions worldwide. Among the exciting initiatives that followed the launch were a host of in-app hashtag challenges, bespoke filters and stickers, as well as having the support of the TikTok community such as Alvin Chong, a Penangnite that loves travelling and technology.
Through his passion, Alvin will be sharing with you and your readers the beauty of Penang through TikTok, and showcase some of Penang's best moments ranging from documenting its rich heritage, diverse culture, food, mesmerising art, and nature through the platform's intelligent discovery process, powered by cutting-edge technology and content to promote Penang's beauty to a global audience.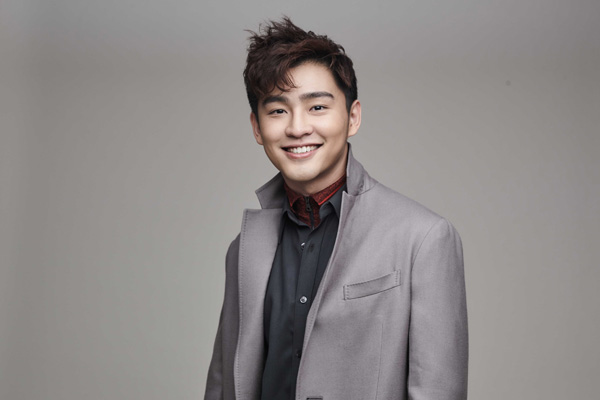 Facts about Alvin Chong
Alvin Chong (TikTok, Instagram, Twitter, YouTube)
Started his singing career through the reality show, Astro Star Quest (ASQ) 2009.
Kick-started his acting career with the Malay drama, Dia Semanis Honey, and got the attention of the Malay community.
Alvin has a single in Malay titled Lagu Mu – a unique talent as there are not many Chinese artists producing Malay songs.
As such, he is loved by the Malay community due to his fluency in the language and his interest in the Malay culture.
Active on TikTok as a platform for him to sing and dance. He has also made several videos featuring other artists.
Q&A with Alvin Chong
Attributed to Alvin Chong
1. When did you start using TikTok and why?
I joined TikTok in March 2018. I had heard so much about the app and I was very curious to try it out myself. It's a great platform that gives me the opportunity to showcase my talent not only in Malaysia but also in front of a global audience.
After giving it a go, I realized that TikTok is unique with its 15-second short video format which allows me to create exciting content for everyone using comprehensive yet, easy-to-use mobile editing tools. I thoroughly enjoy creating videos that are funny, engaging and witty using Chinese and Malay songs to complement my travel videos of my favorite places to visit in Penang. It is also a great platform for me to share my music, as the users are also able to use my songs to create videos out of it.
2. What's your favorite TikTok feature?
TikTok is unique because it is specifically tailored to make short format videos and editing them is such a joy, thanks to its simple and easy to use features. Personally for me, my favorite feature is the wide range of songs I can choose from on the platform. Couple that with the augmented reality animations, filters and stickers on the platform, and you have a winning formula. To me, having catchy stickers and creative effects do help with audience engagement whilst providing ample of user interactivity at the same time.
I also love the new react feature because it allows me to react to videos of people around the world. It's pretty self-explanatory – if you see a video that you think is funny, why not record it with your reaction using your own voice and narration and then hit the share button. I feel that this feature is an opportunity for users to insert themselves into the videos they like.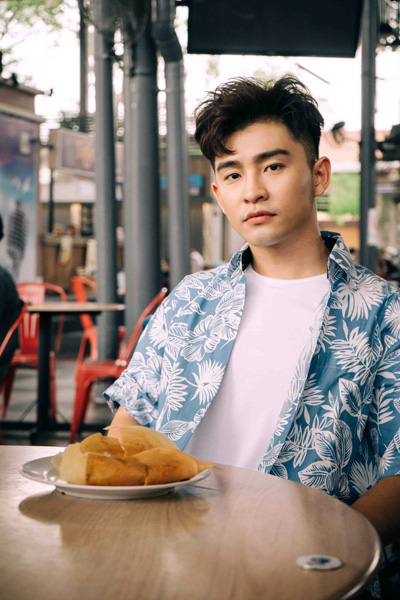 3. What do you like about the #ExperiencePenang campaign?
The great thing about the #ExperiencePenang campaign is that it combines two of my favorite things to do – travel and food. It provides a different environment for me to prank/sing/dance and at the same time, capture Penang's best moments ranging from its rich heritage, diverse culture and food.
Here are a few videos I have created using the customized stickers for #ExperiencePenang:
Through this campaign, I was also able to share with my viewers how I use TikTok to showcase and bring to life my best moments in Penang, and trust me, as a Penangnite, there are many places that people still don't know about.
4. Can you share the best spots to visit while you're in Penang?
The Pearl of the Orient offers different experiences to different people. Everytime I come back to my hometown, it never fails to provide me with a whole new experience. Using TikTok, I am able to share these experiences to both locals and outsiders alike.
From mouth-watering street food to artistic murals which brings the street to life, here are some of the best spots to visit while you're in Penang. Of course the list differs from individuals however from my perspective these are the top 4 places you can visit while you're in Penang.
A. The Top Komtar Penang
Komtar Penang, also known as the icon of Penang is the tallest building in Georgetown that allows tourists to experience Penang with a bird's eye view from the Rainbow Skywalk and Observatory Deck. Located on the 68th floor, it is definitely one of the most strategic spots to view the whole of George Town at its peak, not to mention the experience of walking on air as it is 249m above ground.
B. Play Hide & Seek With The Street Murals of Penang
Street Art in Georgetown – Penang Street Art, and in particular George Town Street Art, has in the past few years enhanced its position as the street art capital of the country. This began with Marking George Town in 2009, and this showcase has successfully brought crowds of people waiting to have their photo taken in front of the wall paintings.
C. Embark on a Food Marathon
The streets of Penang city is often regarded as a food paradise mainly because of its diversity in ethnicity, culture and religion. Due to that fact, people from around the world often visit Penang to celebrate and experience its variety, be it street or hawker food. With the never ending variety of food here, it is nearly impossible to find a store that will disappoint you.
D. Beautify Your Life with Butterflies
The Penang Butterfly Farm, aptly rebranded to Entopia Penang, is an attraction that encapsulates the voices of nature within its botany covered dome. The entire structure is divided into two main sectors: The Natureland, is a vivarium shared harmoniously by the invertebrates and reptiles who cohabitate in the intricately designed ecological space; and The Cocoon, a two-story learning exhibition with a plethora of fun activities and opportunities for visitors to learn about how our natural environment sustains itself.
5. How does TikTok help you enhance the content you post?
TikTok isn't only a treasure trove for exciting videos but is such an innovative and collaborative platform. There are many meaningful campaigns and challenges updated frequently on the app which motivates me to express my creativity with the option to choose from hundreds of filters, effects and stickers to make the videos more entertaining.
For me, TikTok encourages creation through easy-to-use video capturing and editing tools, providing an exciting way for creators and fans to connect. Usually, I take inspiration from my surroundings since I feel it allows me to create content which is authentic and relatable. And because the app provides me with such a wide array of options, I am able to take into consideration the sensibilities of the audience that watches my videos, which allows me to connect too many different people emotionally and in a trendy way.
6. How is TikTok different from other social media platforms from a technology perspective?
TikTok is definitely unique. In fact, it is the only platform I know that is made for creating short format videos with thousands of trendy songs and filters. Not only that, it allows cross platform collaboration, which means it doesn't stop me from sharing on other longer-form social media platforms. This allows me to reach a wider audience and different demographics at once.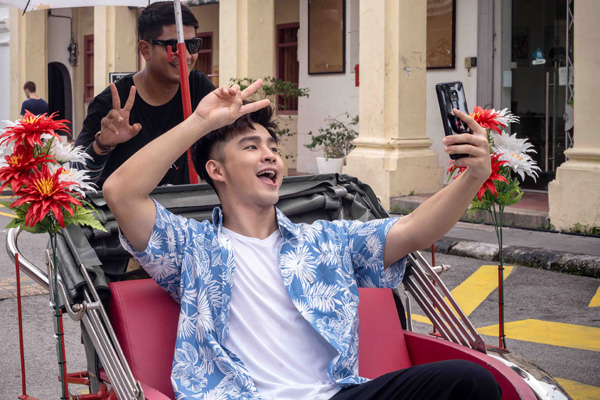 7. Where are your TikTok fans from?
I enjoy making funny/singing/dancing videos, and my inspiration comes from my surroundings. And because I take into consideration the sensibilities of the audience that watches my videos, I am able to connect not just with local fans but with fans overseas as well, including India, Turkey and Pakistan.
8. What would your advice be for upcoming local creators if they want to be more popular and creative on TikTok?
The best thing about TikTok is that the users and creators are a collaborative and enthusiastic community. There are opportunities to participate in meet and greets with creators from all over the country to encourage further collaborations and partnerships. Such platforms allow us to evolve our concepts even more while coming up with fun and innovative ideas and trends that we can come up with together. There are a couple of tips that come to mind for those who aspire to be a successful content creator on TikTok.
First and foremost, it is very important to be yourself. On TikTok, users are constantly looking for unique content, preferably creative and organic. Once you find your niche, hone your craft, and enjoy what you do. Like-minded people will automatically follow you.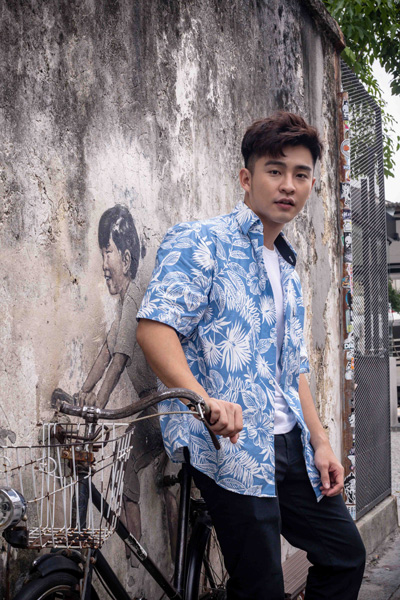 Another good tip would be to create your content on a regular basis as that will help keep your audience engaged. Because TikTok is backed by intelligent machine learning, the more videos you post, the more your fans get to enjoy your videos. Additionally, TikTok offers a window to the world with its intelligent discovery process and features, which means the platform pushes content that are relevant to their local cultures.
You'd notice the more you use the app, the more immersive your experience becomes, and once you find your rhythm, so will your followers.
Thanks Alvin for sharing the informative experiences on using TikTok app. Be sure to check out TikTok on Apple App Store and Google Play Store.