The series of service enhancements UPS revealed today impact almost 1.4 million postal codes in 41 countries and territories across the Asia Pacific region, enabling worldwide connectivity for over 22 million businesses.
"At the root of the investments in our Smart Logistics Network is a simple desire to make global commerce easier for Asian businesses—because when they grow, we grow too," said Ross McCullough, President, UPS Asia Pacific Region. "More UPS customers in the region will now be able to have their shipments sent and received in less time; they'll be able to find us easily in more cities and towns, and they'll be able to send shipments later in the day than before—all of which will open new opportunities for businesses in the region to trade more efficiently with the rest of the world."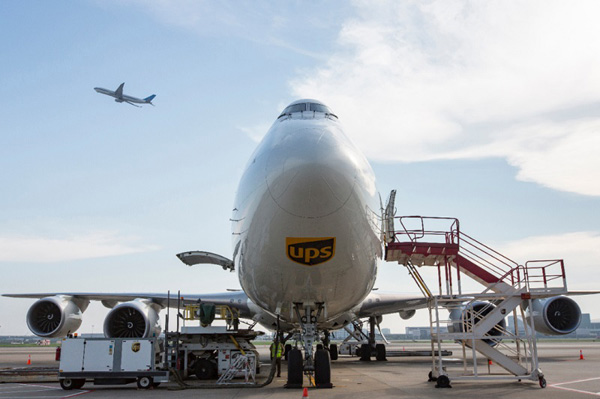 In the first half of 2019, UPS completed the following as part of its strategy to bolster economic development in the region, which is projected to account for 63 percent of global GDP growth in 2019:
Shenzhen Asia Pacific Air Hub upgrades increase the hub's processing capacity by nearly 50 percent in preparation for volume gains in the coming three years.
Transit times reduced across 2,300 trade lanes: Intercontinental transit times reduced by up to 4 days, while shipments with destinations in Asia see transit times improved by up to 2 days. Customers shipping from Ipoh to Europe and intra-Asia benefit from shipments arriving 1 day faster.
Improved the geographic reach of UPS Worldwide Express® services, offering international shipping with time-definite deliveries in Australia, Hong Kong, Japan, Singapore, and South Korea
Extended pick-up times by up to five hours for export shipments from China, Japan, Taiwan, and South Korea, widening production windows and giving businesses additional time to fulfil customer orders.
Strengthened supply chain flexibility with Saturday pick-up services in the U.S. enabling import shipments destined for eight markets in Asia – including Malaysia – to be delivered 1 day earlier than before.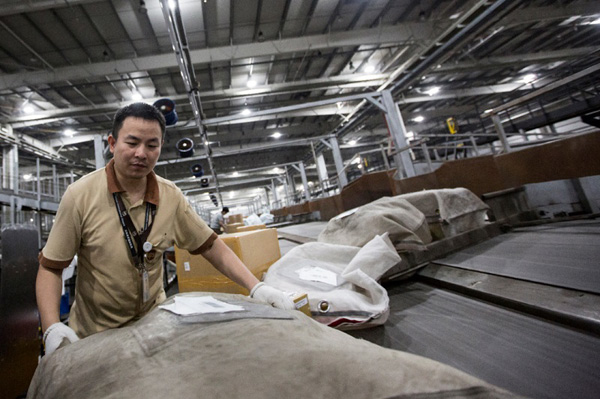 "We're enthusiastic about the opportunities that global trade brings to customers in Malaysia, and the service expansions provide businesses the opportunity to benefit from enhanced logistics services and greater geographical reach in a market where e-commerce is increasingly a key growth factor across industries" said Lim Tze Hsien, Managing Director of UPS Singapore and Malaysia. "This past year alone we have increased our retail points in Malaysia by 70 percent to almost 180 across 43 towns in the peninsula to bolster connectivity for businesses and consumers alike, and implemented delivery time enhancements that support rapid transfer of goods to priority markets for time-critical fields such as high-tech manufacturing, and allows businesses to maintain less inventory and engage in just-in-time production to fulfill orders."
One of the key enhancements bolstering growth across Asia this year, UPS's Shenzhen Hub in China serves as a transfer point for shipments moving within the region, and the enhancements improve both reliability and quality of service provided to UPS customers in Asia. About 550 employees maintain round-the-clock operations at the hub, which houses separate sorting and handling facilities for express and cargo shipments, on-site customs office and processing – including China Inspection and Quarantine (CIQ) clearance for import commodities – and a dedicated 150,000 square meter ramp with 13 aircraft parking positions. Self-operated aircraft ground-handling provides UPS, as a logistics integrator, with greater control over the 86 weekly UPS flights in and out from the hub.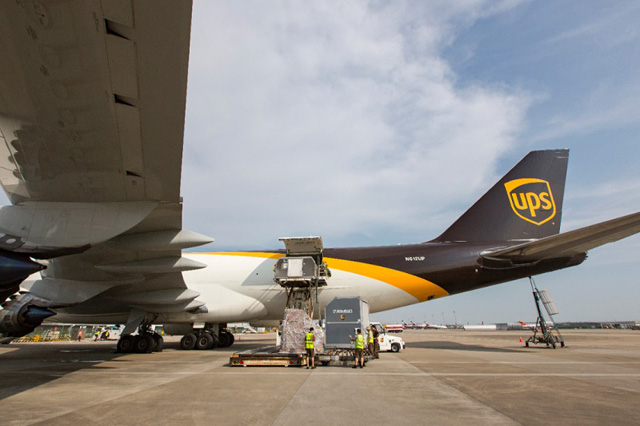 UPS has operated in the Asia Pacific region since 1988, and has grown to service 41 countries and territories in the region over the past 30 years. In 2018, the company implemented the largest expansion of the UPS My Choice® service since its launch, offering users enhanced visibility in 96 new countries and territories, including Malaysia, and flexibility to reschedule deliveries for another day. In the same year, the UPS Worldwide Express Freight Midday™ service was expanded to 39,000 new postal codes in Europe, increasing the footprint of this guaranteed service by five times. The time-definite service enables Malaysian customers to send palletized shipments over 70 kg to over 35 countries and territories worldwide by 12:00 PM or 2:00 PM.
For more information, log on to www.ups.com.